April seems to be a particularly busy month packed with art exhibitions, marathons, food festivals, as well as various shows and festivals. Here's what's going on: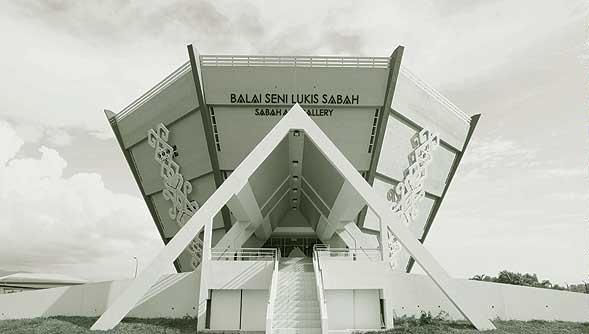 It's the last few days to catch the exhibition at the Sabah Art Gallery featuring creative works by new talents discovered or introduced to the gallery. This is an annual show introducing fresh new works by new comers to the gallery with the objective of encouraging and promoting talented individuals to be actively involved in the creation and appreciation of the visual arts in the state. For more information, call +6088268478.
Date: Ends April 4
Venue: Sabah Art Gallery
Website: https://www.sabahartgallery.com/events/exhibitions/ameran-bakat-bakat-baharu-ke-15-2018.html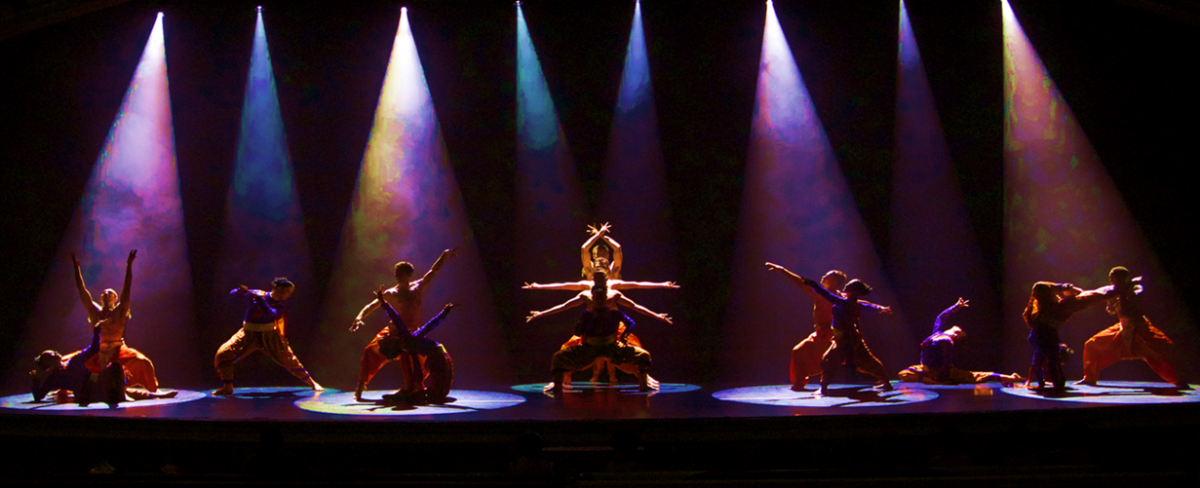 Mystic India, The World Tour, is an International Bollywood Broadway Musical, a musical journey of ancient India's transition into modern India through a stunning curation of arts, dance, colours, and culture. This Bollywood Broadway will feature hit Bollywood songs from various decades of Indian cinema till the latest current hit numbers for the Malaysian audience. Music of Mystic India will feature songs and music from the Academy Award Winner, Music Maestro A.R Rahman and combined with works of modern day artists such as Vishal-Shekhar and Sulaiman Sekha and added with Mystic India's original compositions. Tickets are available via online ticketing at AirAsiaRedTix.com.
Date: April 6 – April 11
Venue: Istana Budaya
Website: https://airasiaredtix.com/mystic_india_the_world_tour_live_in_kuala_lumpur

The Singer-Songwriter Festival is back for it's 2nd installment! This time around, we have a whopping 15 acts who will be gracing the stage at The Gaslight KL! The line-up includes Endee Ahmad, Grace Brumley, Maha Jeffery, Ally Lew, Psytrus, Kenneth Leow, Brendan de Cruz, Skies Are Red, RJ Kevin, Amrita Soon, Priscillia Xavier, Gabriel Lynch, Ian Tai, Fikri Hisham, Danisa Komari, and Crinkle Cut.
Date: April 6
Venue: The Gaslight KL
Website: https://www.facebook.com/events/130301971042543/?notif_t=event_calendar_create&notif_id=1521531193031437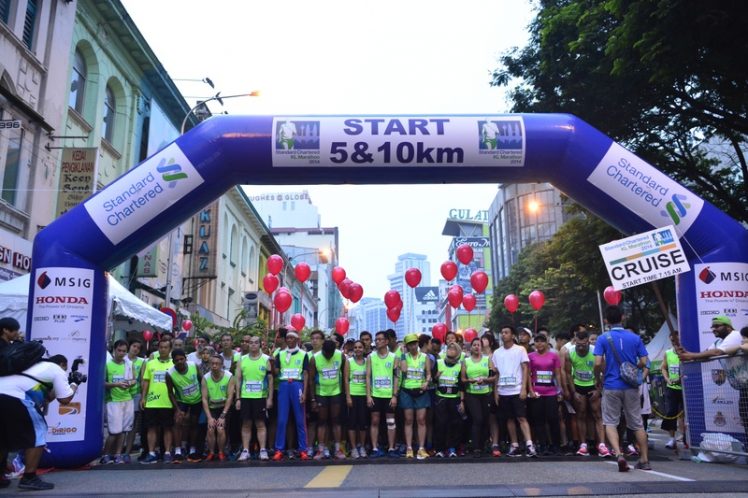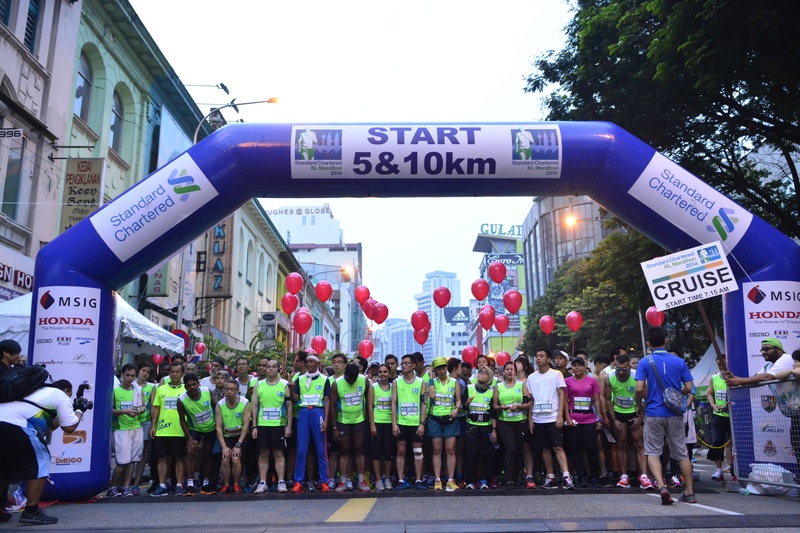 The Standard Chartered KL Marathon 2018 is the 10th edition of the annual run. There are distance categories ranging from 1km and 3km to the standard half and full marathon distances. Considered one of the largest running events in KL, tickets were snatched up like hotcakes.
Date: April 7
Website: https://www.kl-marathon.com/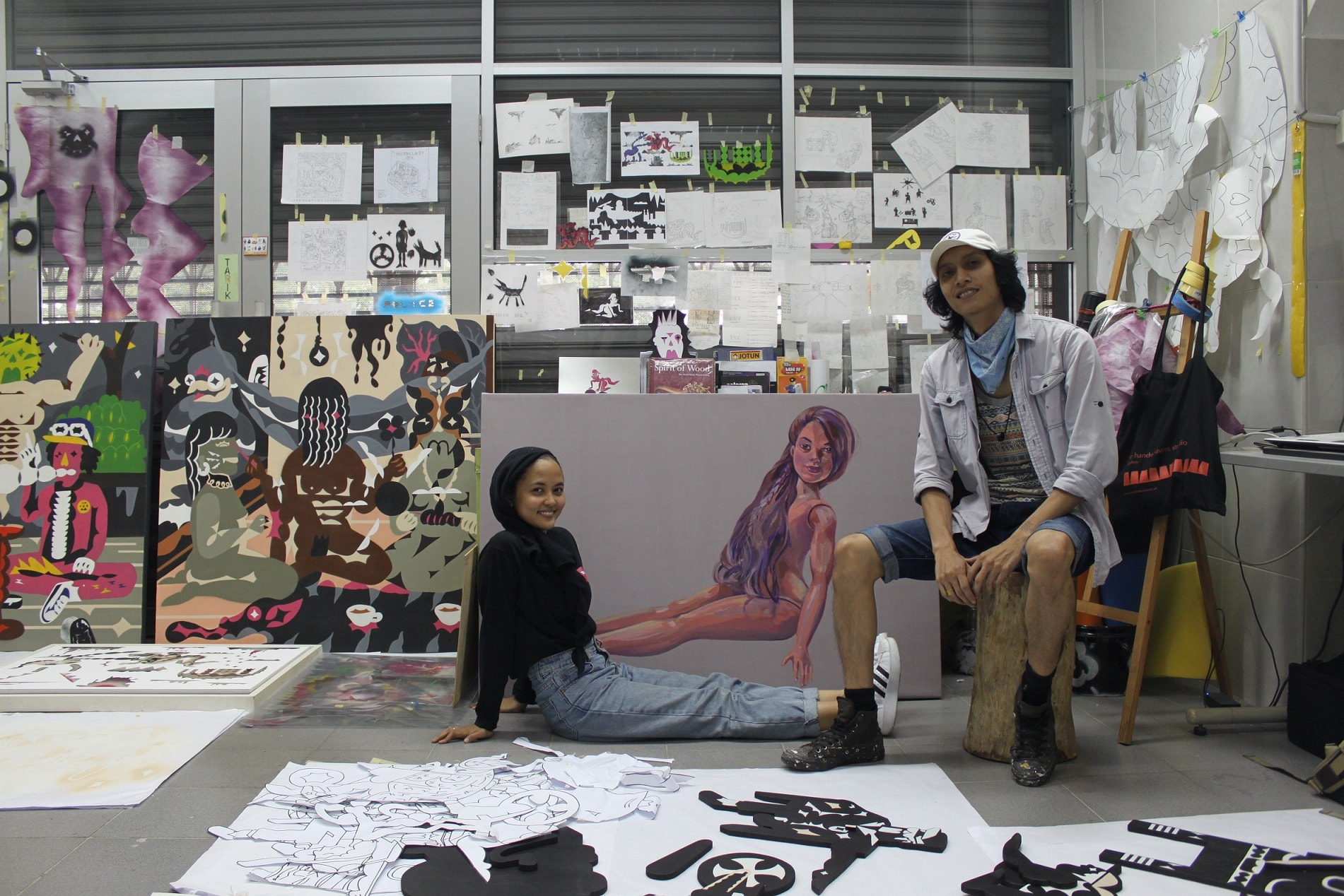 Artists Tomi Heri and Sofia Haron from the Sembilan Art Residency Program will be showcasing a total of 48 works in their joint exhibition Pancaroba to mark the completion of a successful residency period. Taking a perspective of the traditional Sanskrit culture, Pancaroba carries a direct translation of "five changes". Over continuous use, this evolved to the meaning of change and the shifting times.
6 months ago, Tomi and Sofia stepped into the realm of uncertainty, leaving behind the comfort of their studios and work spaces, to challenge themselves in a new environment. Each of them began their residency with a different purpose, but both with the same ambitions to come out of the programme more sure and confident of their direction in the field of their choice. The routes taken in their pursuit of change were vastly different, reflecting their different style and approach in managing change.
Pancaroba sees the artists coming through the doors of the sembilan Art Residency, evolving during the 6 months, in search of meaning, developing skills and new techniques that sees them through a momentous journey of change and shifting times of their artistic careers.
Date: April 7 – April 15
Venue: Ken Gallery TTDI
Website: https://www.serembanonline.com/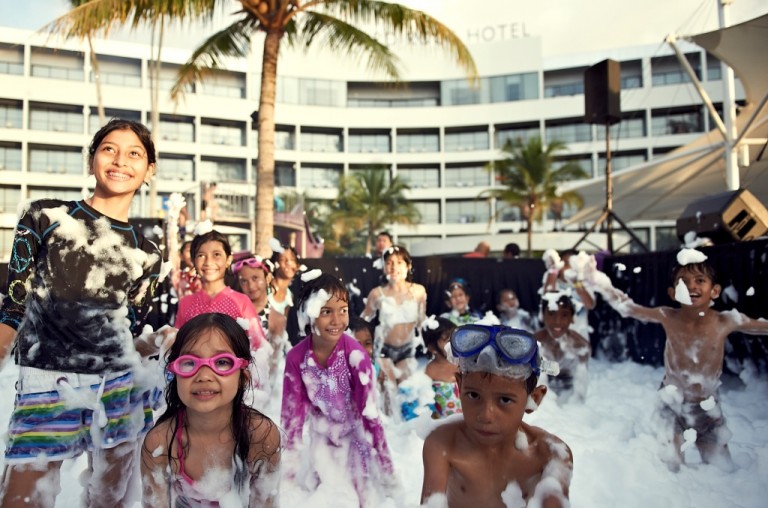 Hard Rock Hotel Penang throws a fun foam party every first Saturday of the month, and the whole family's invited. For families with children under 12 years, your party will be from 5-7pm. Adults can start making their way over for the later slot from 7.30-10pm. Tickets are priced at RM20 per child and RM30 per adult.
Time: 5 – 7pm (for children), 7.30 – 10pm (for adults)
Date: April 7
Venue: Hard Rock Hotel Penang, Batu Ferringhi
Website: http://penang.hardrockhotels.net/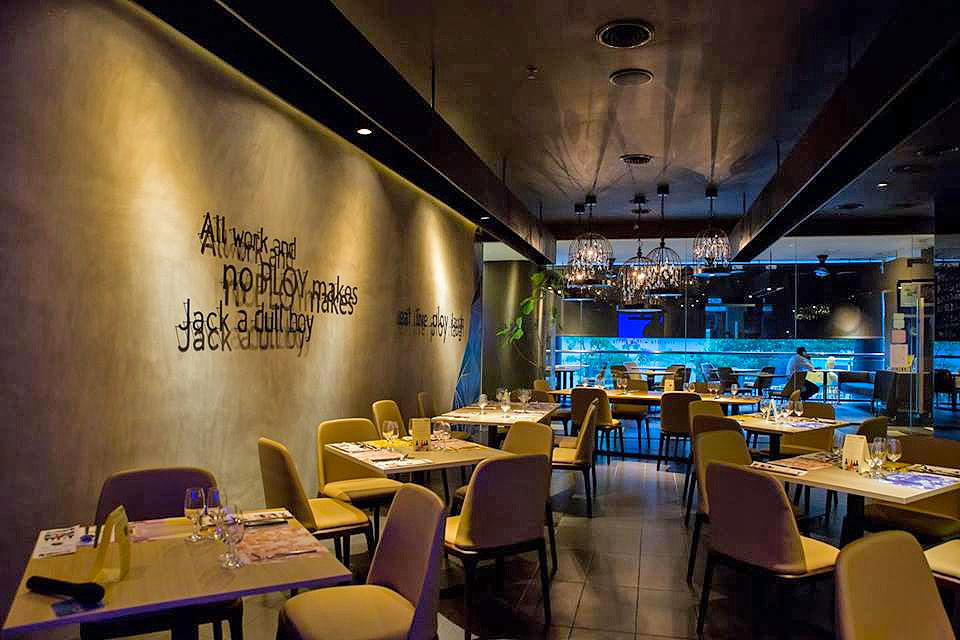 The Mingle is a two hour social event with beer and finger food held at a different restaurant-bar in Klang Valley every month. It's a great place to hang out with friends and meet new people. Both Malaysians and Expats are encouraged to join.
Expat Mingles with a view are always a good time; unwind in style while catching up with old friends and making new ones at the next Expat Mingle.
Date: Thursday, 12th April 2018
Time: 7pm–9pm
Venue: Ploy Publika
RSVP: Register here or you may also contact Anne at +603 2094 9664 or [email protected]
Free-Flow Beer + Finger Food
The Expat Card Holders: RM50
Non Cardholders: RM60
3 Glasses of Wine + Finger Food
The Expat Card Holders: RM50
Non Cardholders: RM60
Bottle of Wine + Finger Food
The Expat Card Holders: RM70
Non Cardholders: RM80
Add-ons
Extra glass of beer: RM5 / Extra glass of wine: RM10
Date: April 12
Venue: Ploy (Publika)
Website: https://www.expatgo.com/my/event/expat-mingle-kl/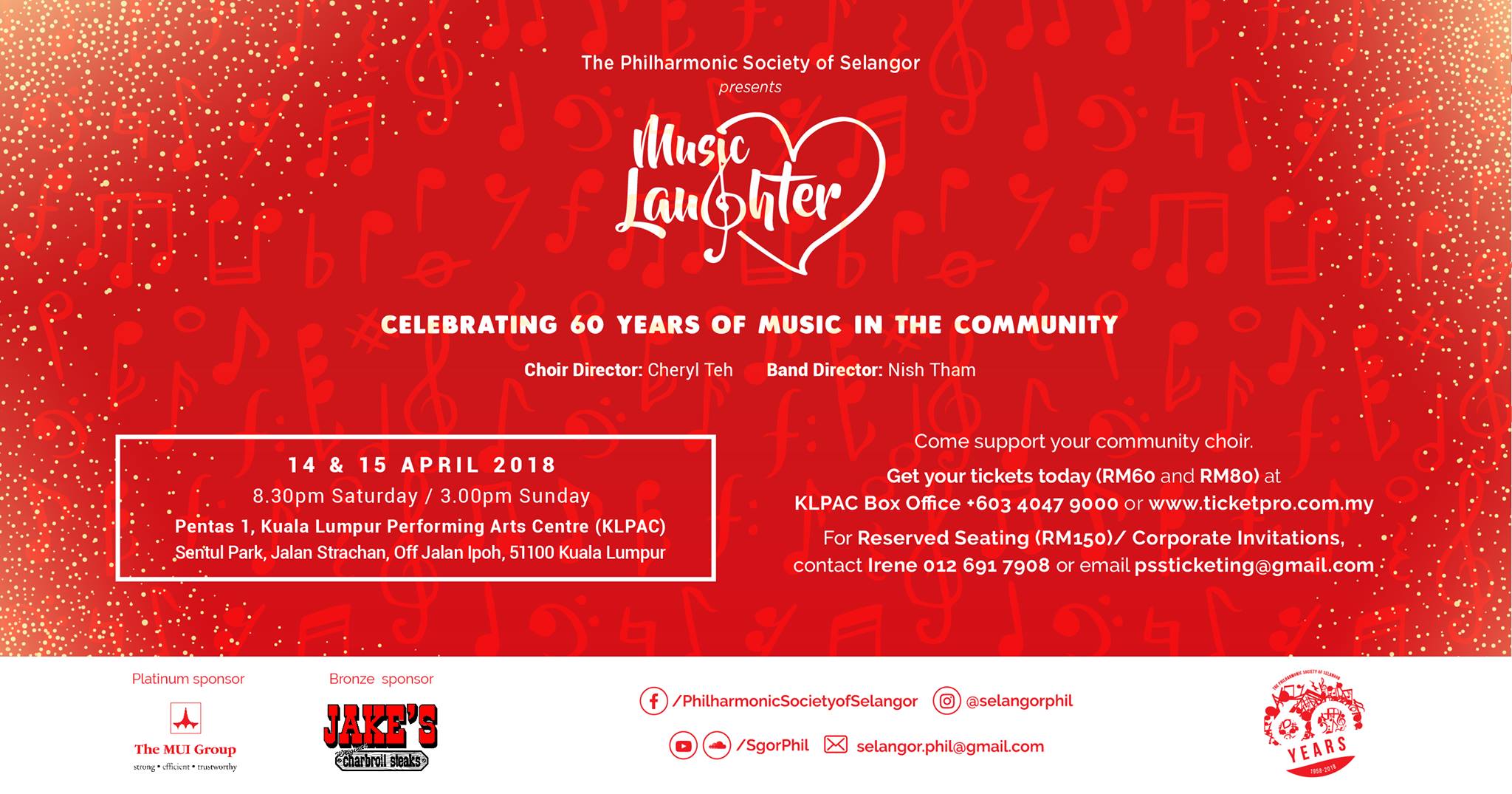 The Philharmonic Society of Selangor, a PJ-based community choir, presents that celebrates six decades of music making and contributing to the community. Join them on a journey through the passage of time and revel in highlights including Guys and Dolls, Joseph and the Amazing Technicolor Dreamcoat, The Sound of Music, The King and I, and the public debut of Nick Choo's 'Music & Laughter', a commemorative piece composed for this anniversary celebration.
Audience must be above 8 years old. Online ticketing is available on ticketpro.com.my. For Reserved Seating (RM150) or Corporate Invitations, please call Irene (012 691 7908) or e-mail [email protected]
Showtimes:
Show 1 : 14th April 2018 at 8:30pm
Show 2 : 15th April 2018 at 3:00pm
Date: April 14 – 15
Venue: Kuala Lumpur Performing Arts Centre (KLPAC)
Website: https://www.facebook.com/PhilharmonicSocietyofSelangor/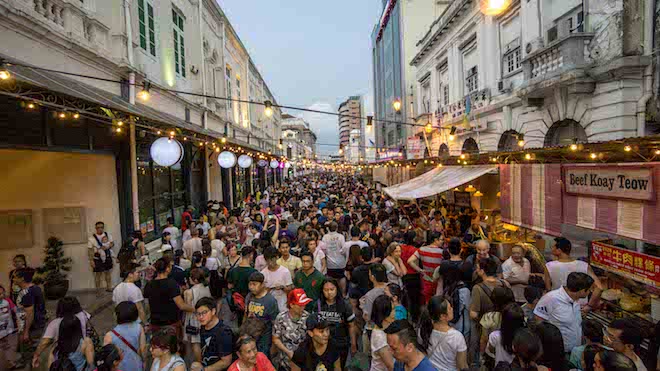 The beloved culinary-centric state is celebrating their love for food with a two week international food festival. PIFF 2018 will showcase a plethora of the best Penang street food stalls and must-try restaurants, as well as food trucks from all over Malaysia and neighbouring countries. Visitors should take advantage of the convenience of having all the best eats in one general area.
Venue: Various streets including Lebuh Pantai, Lebuh Bishop, Lebuh Gereja, and Gat Lebuh Gereja
Date: April 14 – April 29
Website: https://www.piff.com.my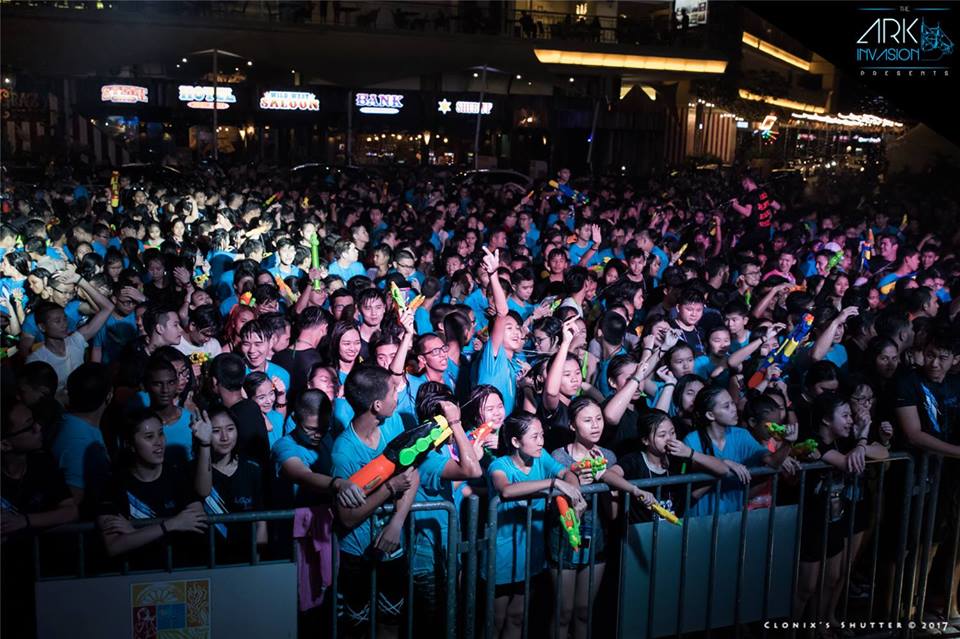 It certainly seems like April is the month to get splashed with water and colour in Penang. Splashing Neon 2018 will feature live music performances while participants get splashed with neon paint. The party will be held just outside the main entrance of M Mall 020. Ticket prices range from RM35 to RM125 and can be bought online via www.thearkinvasion.com.
Time: 5 – 11pm
Date: April 14
Venue: M Mall 020
Website: https://www.thearkinvasion.com/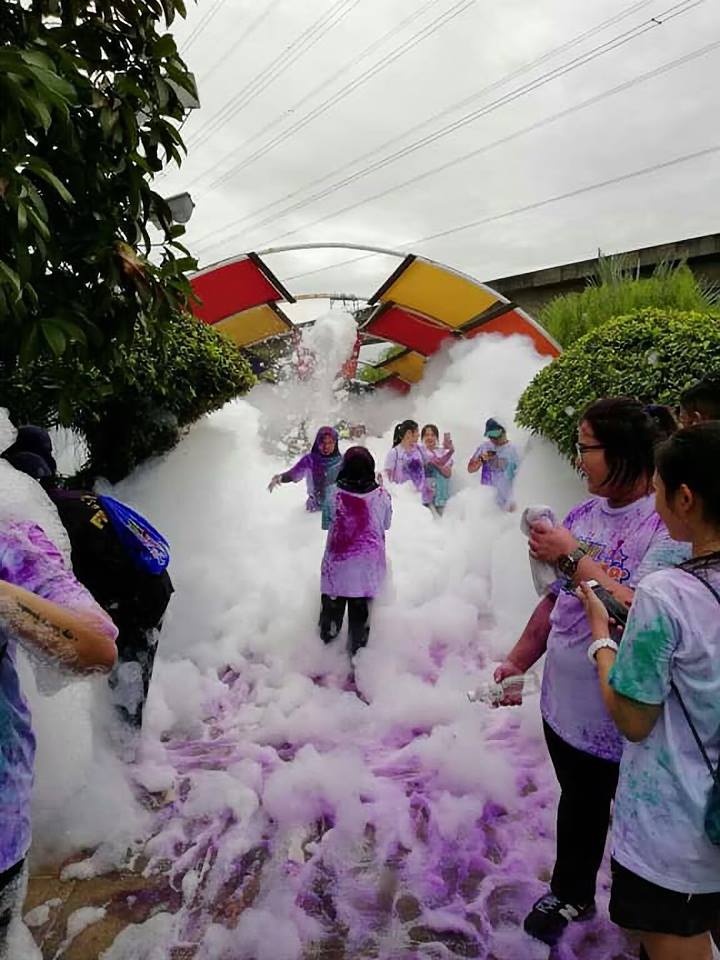 There's been bubble runs and colour runs, but have you ever attended a colour bubble go-go run? Think foam plus the coloured powder and that's pretty much what it is. The Colour Bubble Go-go Run 2018 is a charity fun run with music and dancing. Tickets are priced at RM60 per person and each registered participant will receive two t-shirts.
Date: April 15
Venue: Karpal Singh Drive
Website: https://www.facebook.com/events/1955532798033323/
Pun Competition is back with Its 4th Episode! Coming to you on 15 of April 2018 (Punday) at 7.30pm. Stand a chance to win RM500 with just 2 minutes of puns! If you would like to register as a participant, make reservations or even have any inquiry, feel free to email us at [email protected] or direct message on Facebook.
RM 30 viewer entry fee. Doors open at 7.00pm and by 7.30pm we are required to release all no-show bookings and reserved seats. We do not accept requests for ticket refunds and the show is recommended for those 18 and above.
Date: April 15
Venue: The Bee, Publika
Website: https://www.facebook.com/havepunmalaysia/photos/a.1107524802675275.1073741828.1102585013169254/1784041451690270/?type=3&theater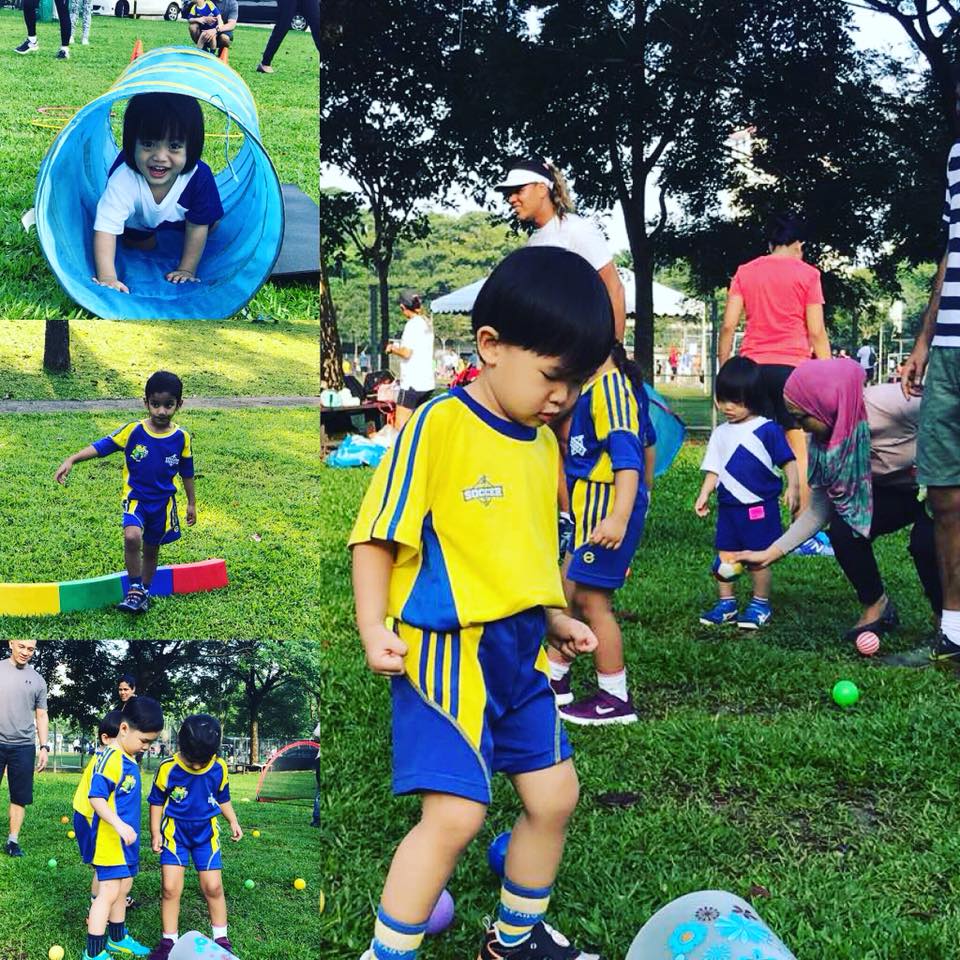 This is for kids ages four to six. At this level, the focus is on ball control, kicking the ball and the basics of a soccer match. The players will start to understand the concept of two teams in a game and working as a team as they learn the basics of passing the ball to members of their own team. For more information, please Whatsapp +6013.316372/ +6012.6176372 or e-mail [email protected]/[email protected]
Date: April 21
Venue: 1 Utama Shopping Centre
Website: https://www.facebook.com/epssportsacademy/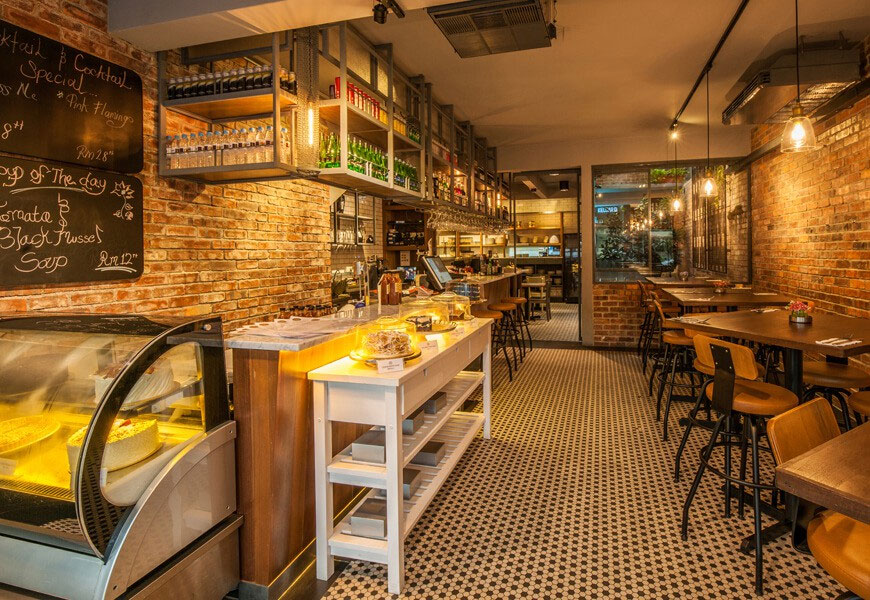 The Daily Grind Ampang offers a slightly different menu, retaining a selection of popular favourites from Bangsar but with the addition of dishes unique to Ampang. A streamlined choice of burgers complements a fresh focus on comfort food like Lobster Mac & Cheese, Lamb Ribs, Surf N Turf and more! For the true connoisseur & for those who wish to 'indulge' – eat only the best!
Time: 7pm–10pm
Price: RM170 members / RM195 non-members
RSVP: Register HERE or call Anne at 03 2094 9664 or email [email protected]
Please kindly note that reservations are required and seats are reserved for you, so last-minute cancellations and/or no-shows may still be charged. Please advise of any cancellation at least 48 hours prior to the dinner so that the seat(s) can be released for others. Thank you.
Date: April 26
Venue: Deuce Dining & Bar, Publika
Website: http://www.tegmedia.my/
Odissi is a form of Indian dance that's speculated to have originated between 500BCE and 500CE in India. Sutra Gallery presents Serentak – In Rhythm, a special performance of odissi by four dancers – Harenthiran, Gauthami, Vickneswaran, and Vanizha. The dancers have personally rearranged and re-interpreted their favourite classical odissi works for an unforgettable performance.
Time: 8:30pm
Special note: The performance on 28 April will include a three-course vegetarian meal by Chef Benjamin.
Date: April 27 – April 29
Venue: Sutra Gallery
Website: http://www.sutrafoundation.org.my/
This race course traverses through the beautiful and scenic landscape of remote Gombak. The route will start and end at an orang asli settlement, winding through hilly roads surrounded by lush green forests – promising to bring you some of the most unique ultramarathon race experience. Runners challenging this exciting new road race will come face to face against a formidable route with an elevation gain of 1,900 m and a competitive cut off time. For more information, visit myultrarunning.com.
Date: April 28
Website: https://www.facebook.com/events/1478036692289383/?active_tab=about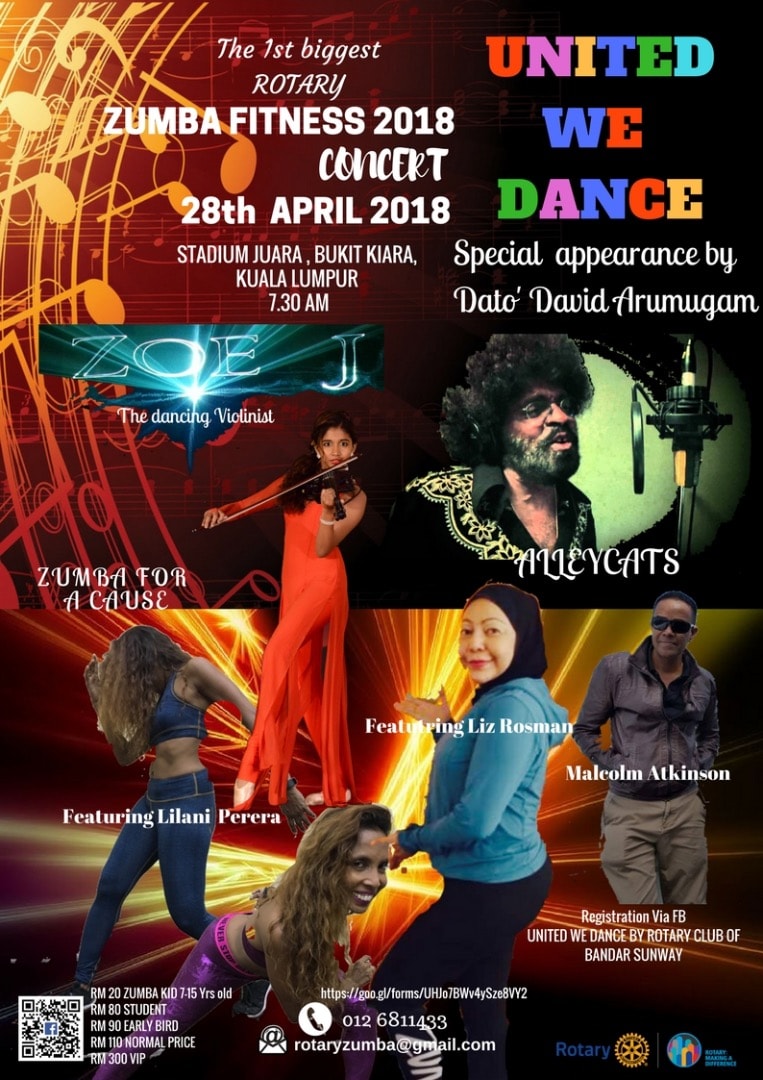 The Rotary Club of Bandar Sunway and three of its Rotaract Clubs is hosting a Zumbathon fundraising event, 'United We Dance', held at 7.30am to 2.30 pm at  Stadium Juara, Bukit Kiara. A Zumbathon is a special Zumba extended-length event that is generally held to support a cause.
RCBS strongly believe in promoting good health, as all forms of sports and exercises help to shape a healthy lifestyle. The Rotary Zumbathon event is open to people from all walks of life, local or non-local, to participate in this exciting event. There are also programs lined up for those who prefer to sit out the physically invigorating Zumba dance activity.
Retailers will be invited to set up stalls to promote their merchandise, such as apparel, foodstuff, beverages, health and beauty products, and many others. For tickets, please call +6013.3423566 (Sumitra) or e-mail [email protected].
Date: April 28
Venue: Stadium Juara
Website: http://www.rotarysunway.org/calendar.php?action=add&dt=2018-04-28&m=4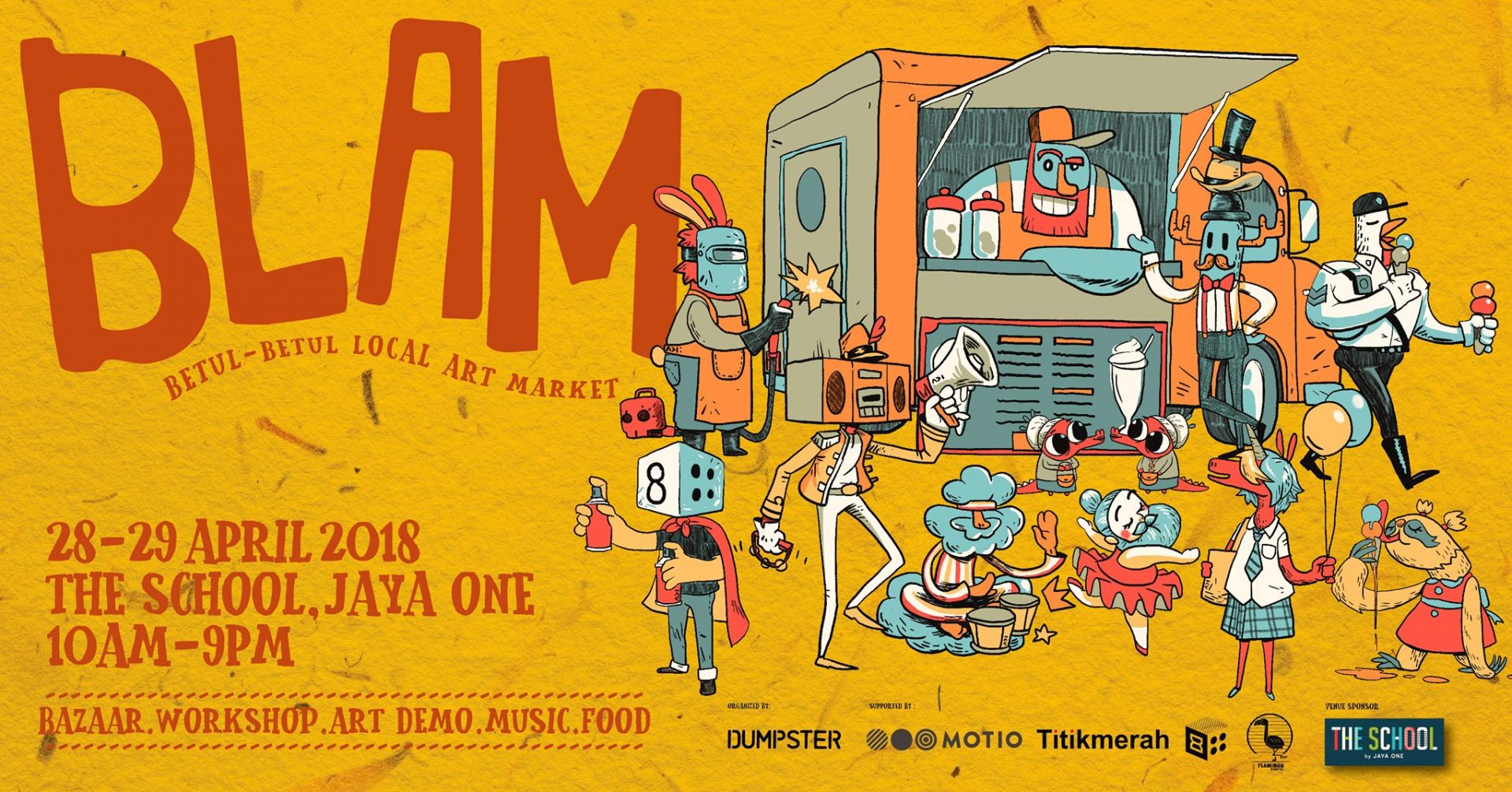 BLAM, which stands for Betul-Betul Local Art Market, is a curated platform designed specifically for local talents ranging from Artists, Designers, Musicians, Carpenters and all sorts of artworks that relates to creativity. This event at The School, Jaya One, covers a variety of activities including bazaar, workshop, art demonstration, food, exhibition, busking and many more. BLAM is a loud boom.
Where our objective is to have a strong impact in the creative industry, it is also a social responsibility to produce a creative generation and immerse oneself in creative entrepreneurship. For more information, please visit facebook.com/dumpster.my.
Date: April 28 – April 29
Venue: The School, Jaya One
Website: https://www.facebook.com/events/207323906668986/
The Elysian Ensemble consists of Kang Su Kheng on the piano, Chee Hui Hui on the clarinet, Ong Yong Hang on the French horn, Lee Chye Guan on the violin, and Kensuke Kaitani on the cello. They will be performing music by Fauré, Handel-Halversen, Zdenëk Fibich, and Johann Strauss Jr. The concert is estimated to be an hour long, after which tea and cake will be served in the garden. Tickets are priced at RM50 per person and can be bought online via elysianensemble.eventsmart.com.
Time: 3pm
Date: April 29
Venue: Suffolk House
Website: https://www.evensi.com/afternoon-european-romantics-suffolk-house-penang/250585535
Comments