Check out these 11 Selangor day trips, perfect for discovery and just getting out of the house. Get all the good feels of travel without boarding a plane or venturing too far from home!
Selangor State Government through its official Tourism Promotion Agency, Tourism Selangor, continues its move towards strengthening the state's domestic tourism industry with the execution of the "Eager to Travel? Pusing Selangor Dulu!" Campaign. The Campaign was officially launched on December 17, 2020, officiated by Selangor's Chief Minister, YAB. Dato' Seri Amirudin bin Shari, Dato' Menteri Besar Selangor.
The "Eager to Travel? Pusing Selangor Dulu!" campaign is fuelled by the breadth of digital platforms, with a major of part of its initiatives carried out online including the execution of Selangor e-Travel Fair, Social Media Campaign with Key Opinion Leaders (KOLs), and digital and online advertising. The advertising medium is also widened to include stand-still and digital billboards, and unipoles at several strategic locations in Malaysia.
Other initiatives include the execution of Jelajah Pesona Selangor programme to other Malaysian States, as well as a number of tourism events planned in-line, to be executed coherent with the new norms which emphasizes on the SOPs as laid out by the Malaysian National Security Council.
The "Eager to Travel? Pusing Selangor Dulu!" campaign is driven towards a well-rounded execution which also includes smart partnerships and the strengthening of relationships with tourism industry players such as hotel operators, tourism agencies, airlines, and the media to promote Selangor's tourism attractions on a bigger scale, including integrated tourism packages which will take tourists to all nine districts in Selangor.
If you plan to include Selangor in your travel bucket list, the following list features 11 Selangor's new tourism attractions which will totally blow you away.
1. Sky Mirror at Kuala Selangor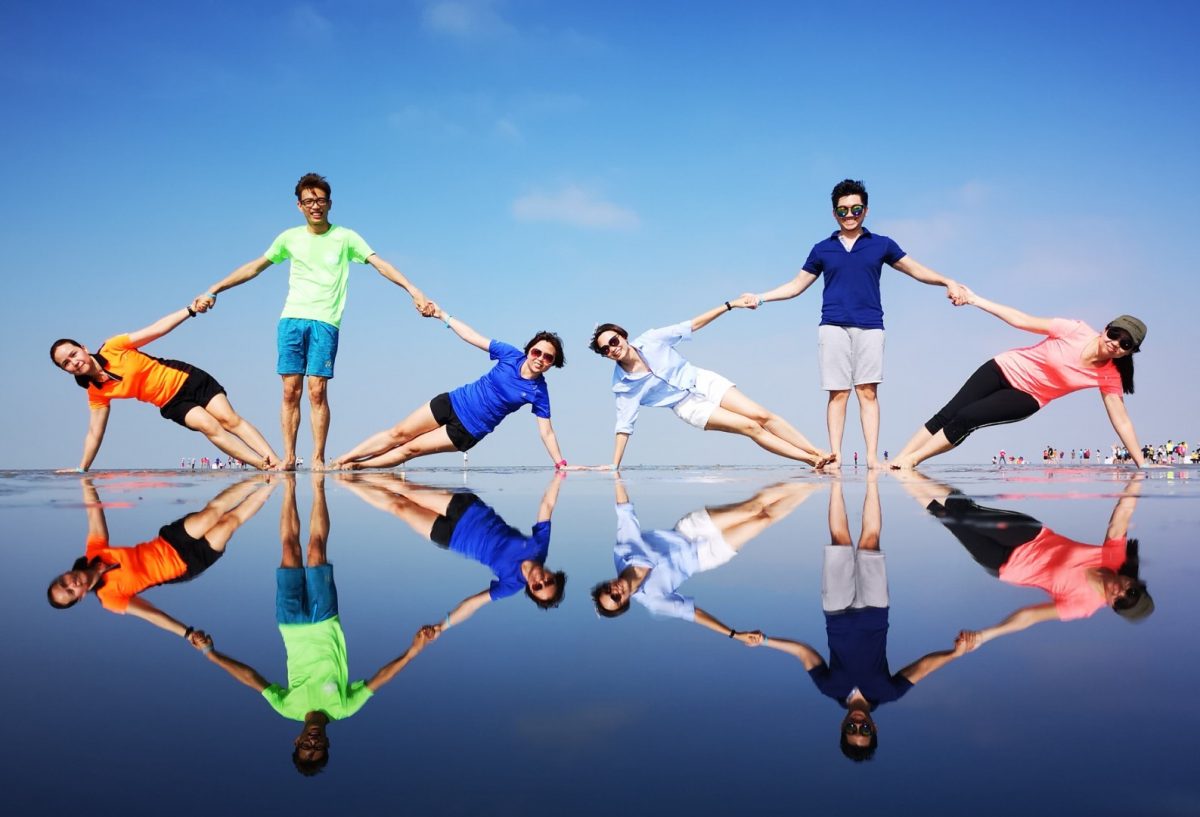 Sky Mirror in the Kuala Selangor district is a unique attraction that is only accessible to tourists twice a month, during the new moon and full moon periods. It is located 1.74 nautical miles off the coast of the fishing village of Jeram, Selangor, in the middle of the Straits of Malacca. Most of the time, it lies hidden underneath the sea, which makes it uncharted on the world map. It is only when the tide is ideal that this sand bar emerges; Malaysia's very own "Salar de Uyuni"!
Sky Mirror takes its name from the shallow waters of Kuala Selangor beach which reflects the sky all but perfectly, thus creating many unique photography opportunities, so take your friends, grab your camera, and get creative!
The island makes an uncommon travel destination for your holiday, and is also a habitat for many marine species. The most common are the sea and baby clams scattered abundantly in the sand. For info and bookings, just head over to https://www.facebook.com/skymirrortour/.
2. Blue Tears Tour at Kuala Selangor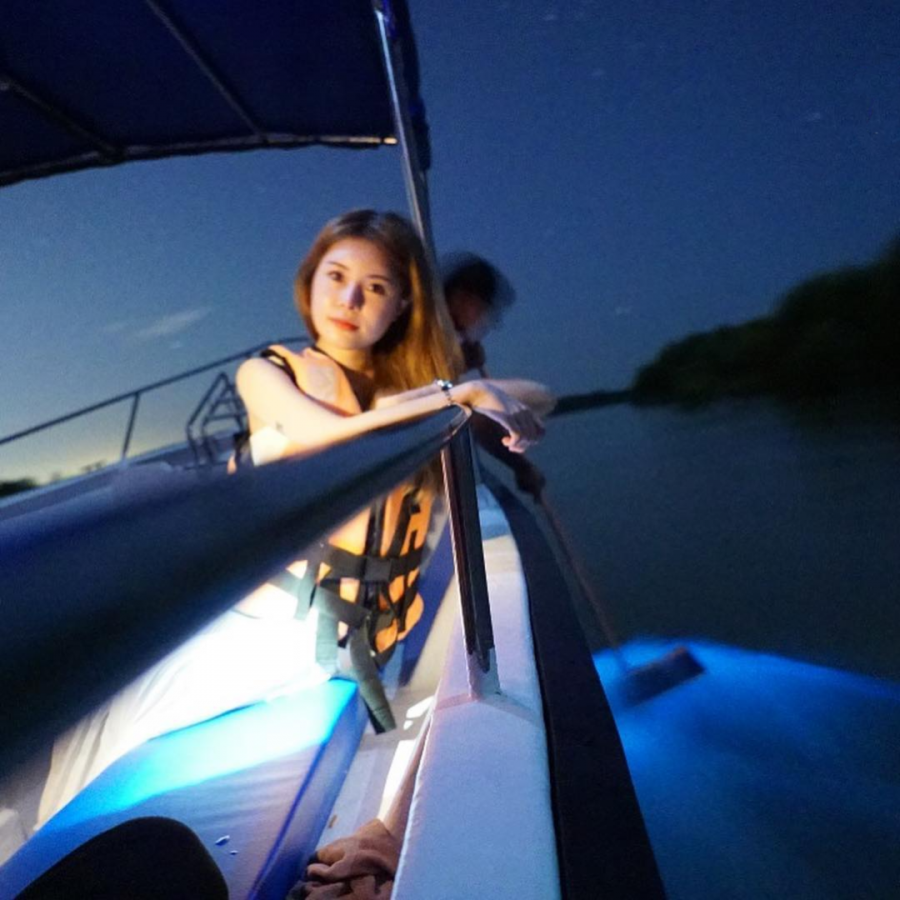 Have you ever wanted to visit a fairyland where the water glows in a magical blue hue? Once again, look no further than Sky Mirror Tour & Travel, Kuala Selangor. The tour company takes you on a 45-minute ride, out into the dark, to witness phosphorescent blue algae churned up by the boat light up the pitch-black waters. For more info, log on to https://skymirrormalaysia.org/.
3. MAEPS Agro Tourism Park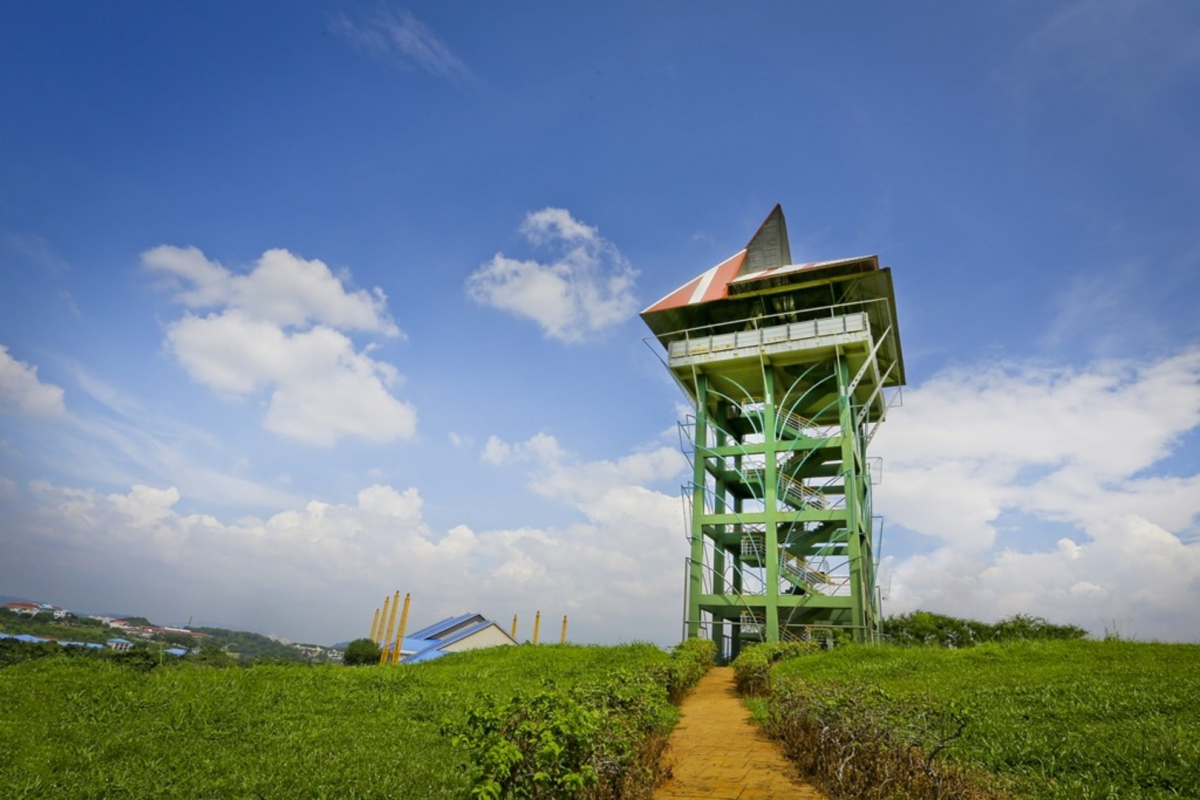 Laman Agro MAEPS. Located at the grounds of Malaysia Exposition Park Serdang (MAEPS), Malaysia's largest and most comprehensive agrotourism park, Laman Agro MAEPS is a 30-minutes' drive from both KL City Centre & Kuala Lumpur International Airport (KLIA). 'Laman' in Malay means park or garden and Laman Agro MAEPS comprises eight agriculture showgrounds to highlight Malaysia's agriculture industry, which includes herbs, vegetables, flowers, and livestock – indeed making it a worthwhile educational agriculture experience that will stimulate all your five senses while you explore beautiful landscapes and enjoy the various attractions.
Laman Agro MAEPS is open to the public and is geared for both adults and children. Come and experience various interactive activities such as honey harvesting, seasonal paddy planting and milling, horse riding, playing with various exotic pets (reptiles, birds, and cats), relaxing at spa@maeps or satisfying your taste buds with delicious food.
4. Mural Safari in Klang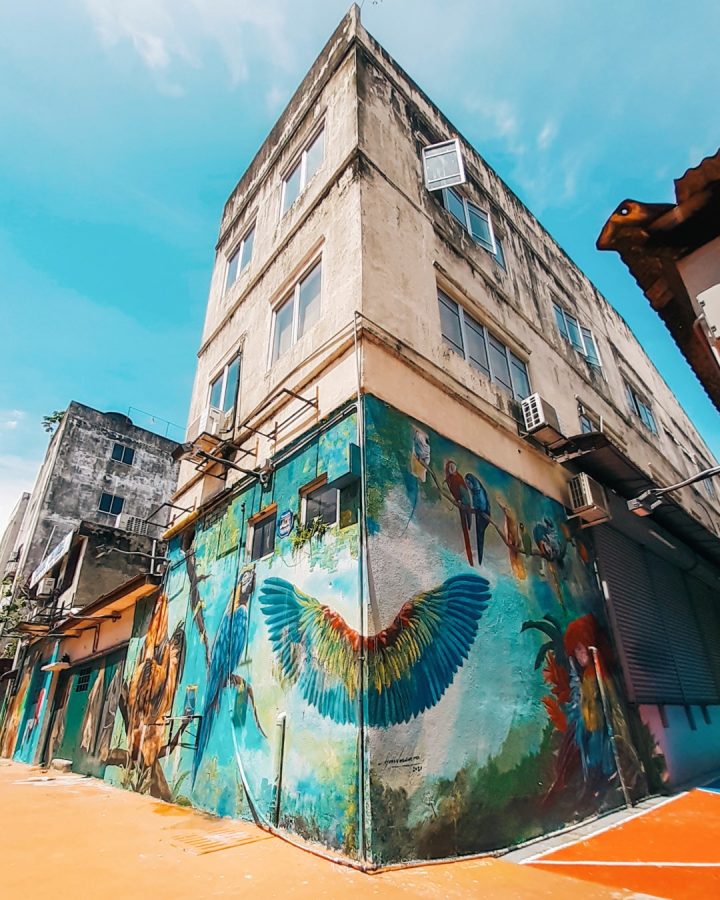 When it comes to taking pictures, especially for the 'gram, murals and street art have always been a popular go-to backdrop for tourists and locals alike. While KL and Penang are famous for their street art, another mural attraction called 'The Safari Mural' has just opened in Klang and it's only a two-minute walking distance to the Klang Royal Gallery.
5. Instagrammable Spots in Sekinchan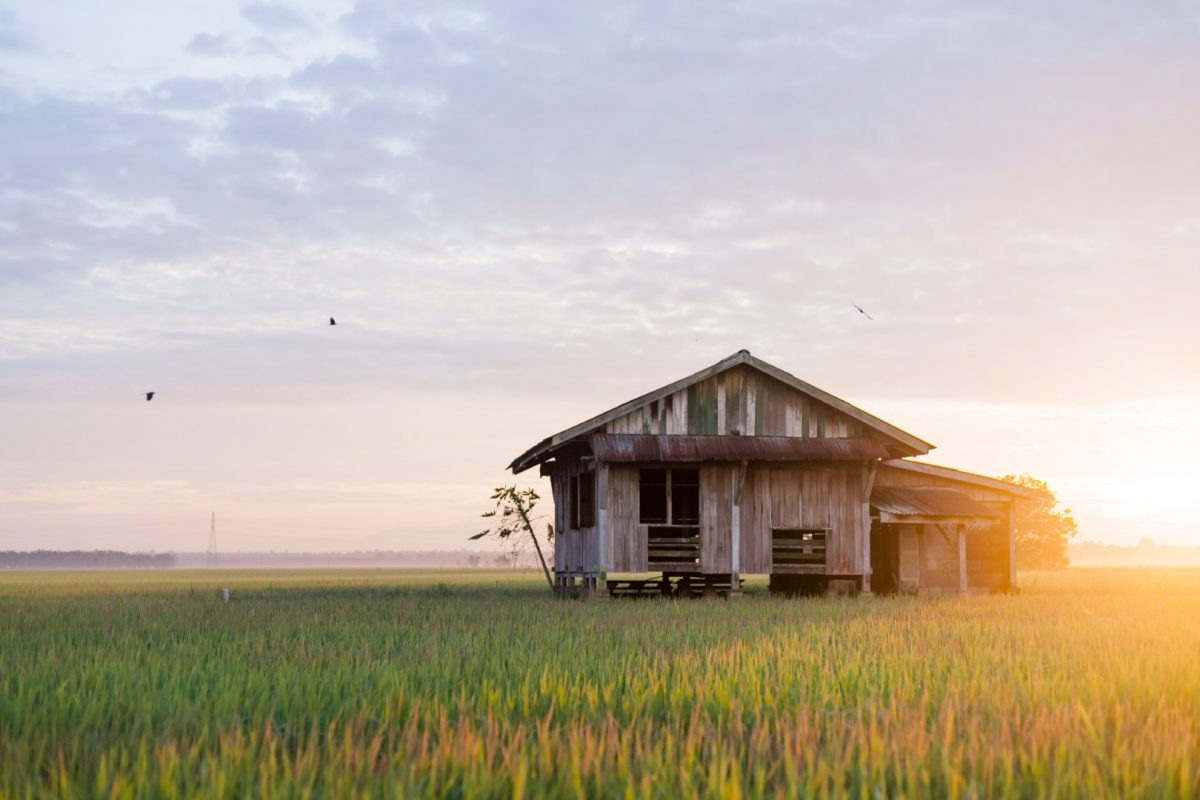 Planning a trip to Sekinchan comes with the promise of a laid-back holiday. It may just be a small town in Sabak Bernam, Selangor, but there are many things to do in Sekinchan for Instagrammers who love travelling off the beaten path. If you're planning to take some photos other than the famous paddy fields, there are plenty of lovely Instagram spots waiting to be discovered in Sekinchan!
6. Discovery Park, Bandar Gamuda Cove
Coming in 2021: Not just your regular park, Discovery Park at Gamuda Cove will offer thrilling activities, one-of-a-kind hangout spot, and family-friendly facilities. It will be home to many unique attractions, including Malaysia's first diving beach pool club, Southeast Asia's first Aerobar, Blasta Cars, Archive Shopping Mall, and a 16-metre-tall ropes course. Located along the ELITE Highway – you may have seen it as you took the highway to KLIA – Discovery Park at Gamuda Cove is set to become the next happening destination for both local and foreign tourists in 2021.
7. Paya Indah Discovery Wetlands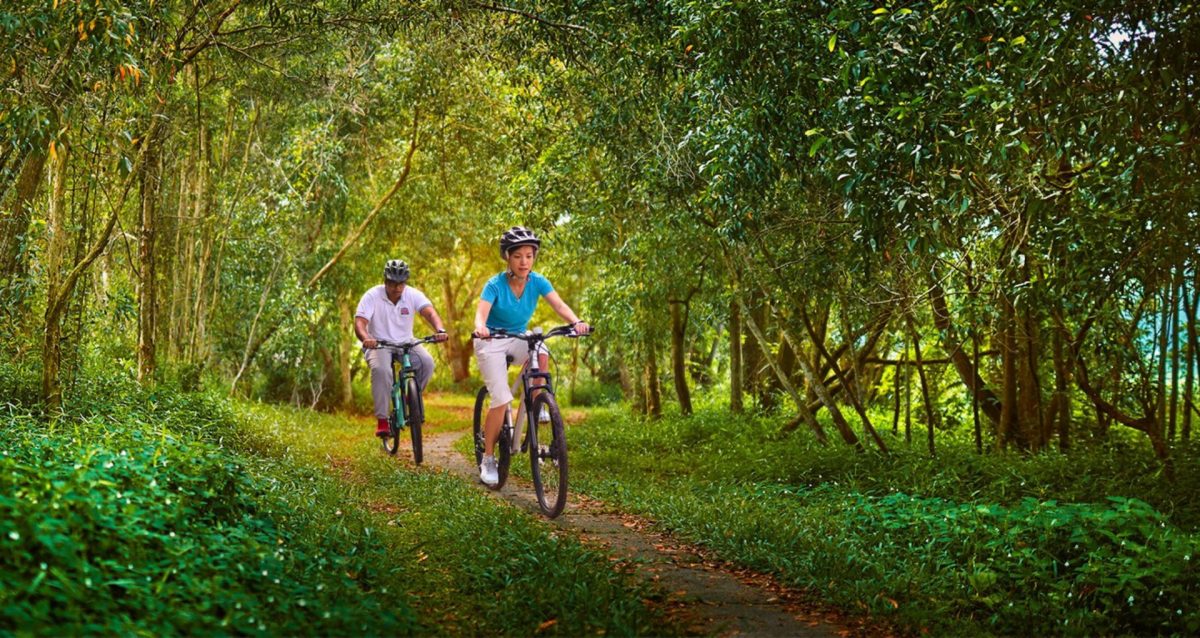 Paya Indah Wetlands is a nice place to find peace and tranquillity and enjoy getting back to nature… away from the busy city. The excavations left by the past mining works here have been converted into lakes which are now home to fish, lotus plants, and water lilies, along with some more exotic species, namely crocodiles and hippos! Embark on an adventure at Klang Valley's LARGEST nature sanctuary TODAY! Explore 1,111 acres of the Wetlands with fun family activities like the Safari Insta-Tour, Jungle School, animal feeding, and more.
8. Tamarind Square Cyberjaya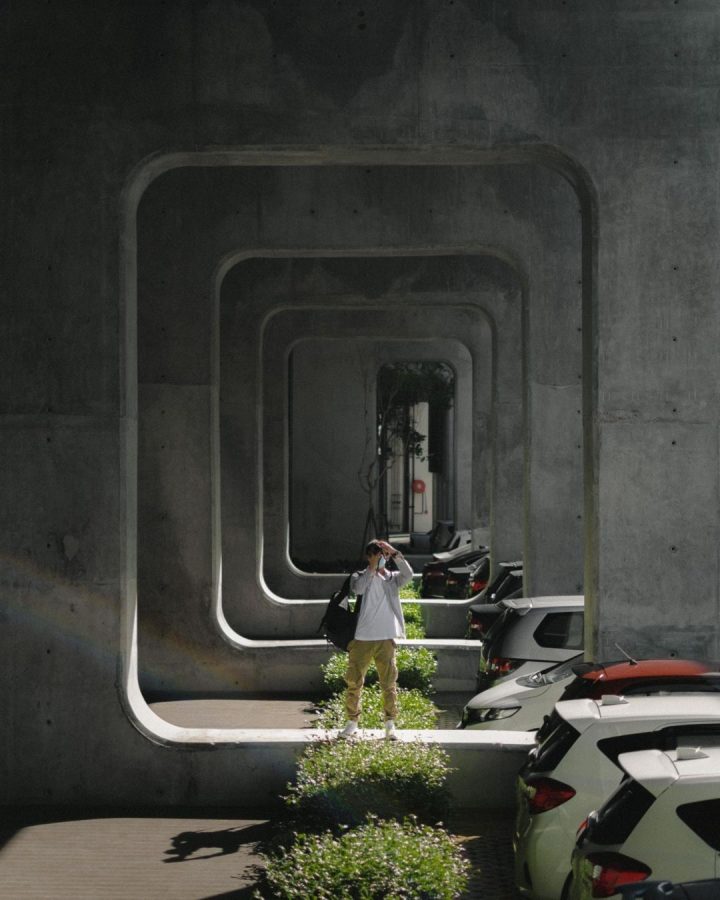 Tamarind Square is the urban village where life in all its facets is on display. Tamarind Square is a combination of the traditional Malaysian shop-office, the modern-day mall, and the Asian village square. It's where art and culture meet the market place, and commercial activities co-exist with community groups, workshops, and much more. Tamarind Square is frequently abuzz with activities to attract everyone, from the large multi-cultural student population and tech-savvy professionals to the families around the neighbourhoods in Cyberjaya and the surrounding areas.
9. Ardence Labs, Eco Ardence Setia Alam
Ardence Labs is a unique lakefront shopping and dining complex housed in repurposed shipping containers within the landscaped gardens of the upcoming Eco Ardence commercial and residential development in Setia Alam, Shah Alam. They describe the complex as a 'lifestyle hub' and it's yet another highly Instagrammable day trip destination.
10. Pulau Ketam and Sungai Lima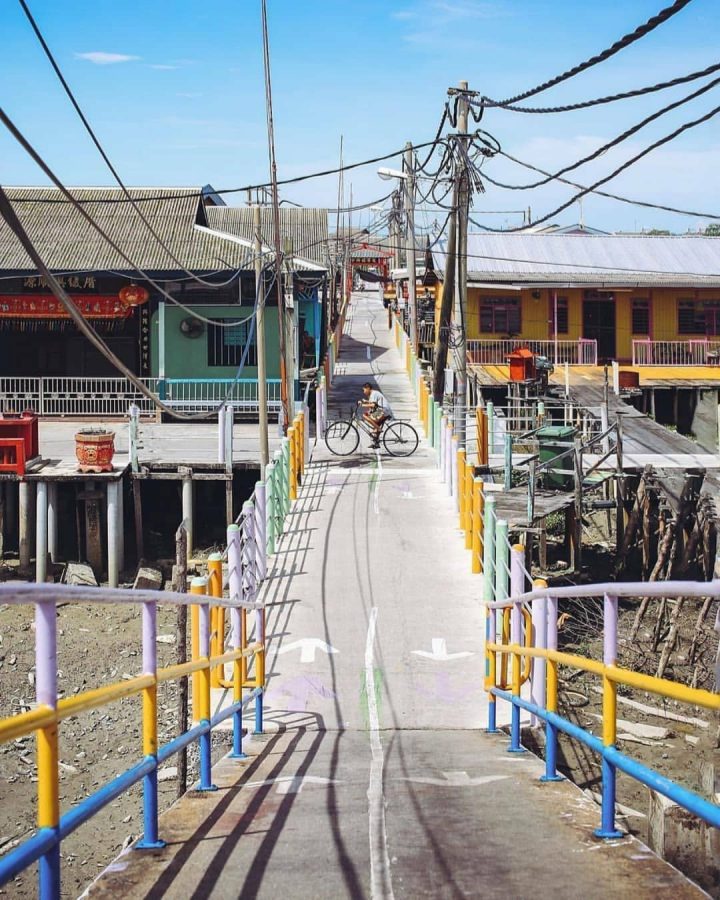 Visit Pulau Ketam and Sungai Lima and experience a taste of traditional fishing village life. Things to do include visiting fish farms, peering into old temples, and checking out the street art. Leave the bustling city behind, and embark on an exciting journey to the picturesque island of Pulau Ketam. Wander around an old crab village to learn how daily life revolves around crustacean-catching and its affiliated trade. Visit Sungai Lima, a traditional and quaint island village where you can immerse yourself in the local fishing culture. Indulge in a delicious lunch comprising Sungai Lima's most famous seafood-based dishes!
11. Selangor Fruit Valley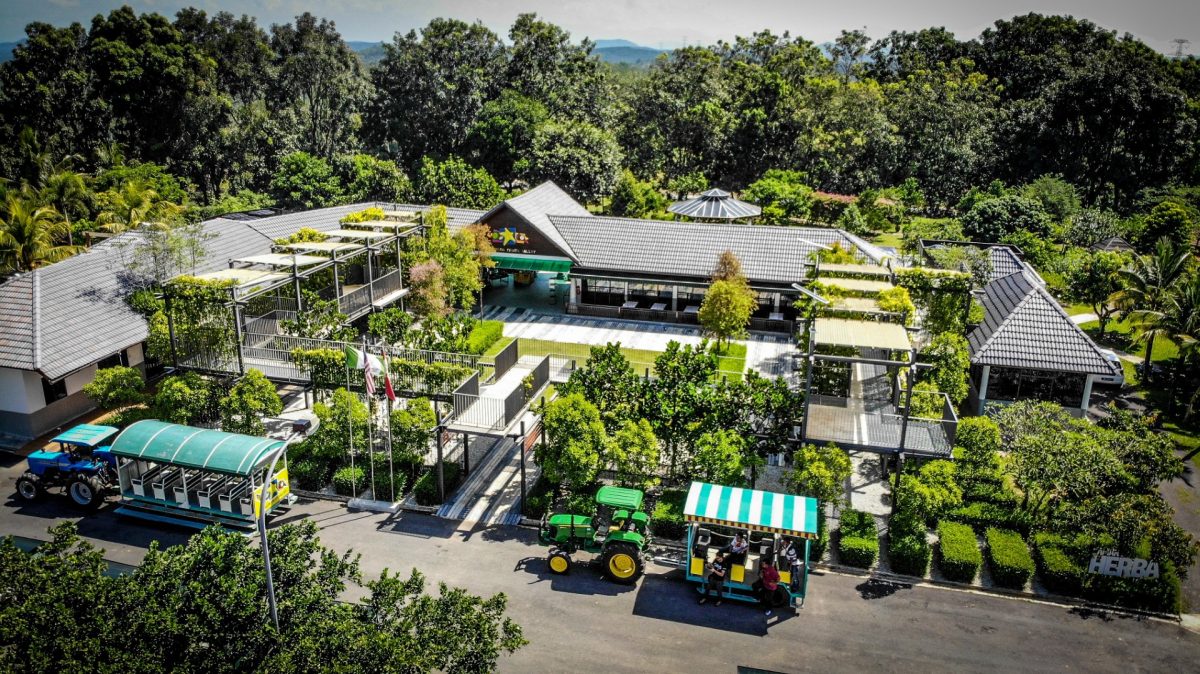 Explore the vast tropical fruit farm at Selangor Fruit Valley with your loved ones, engage in interactive learning and try the fun outdoor activities. Selangor Fruit Valley, or SFV, is a 646-hectare tropical fruit farm. Selected plants include starfruit, guava, rambutan, pulasan, papaya, and a number of others. This farm was created to respond to the Selangor State Government's intention to modernise the agricultural sector. Through this SFV development, this is part of an initiative to make the area more viable and commercial, as well as to further stimulate the state's agricultural industry and farming pursuits.
For more information on the tourism efforts and attractions in Selangor, log on to Selangor.travel.
---
"ExpatGo welcomes and encourages comments, input, and divergent opinions. However, we kindly request that you use suitable language in your comments, and refrain from any sort of personal attack, hate speech, or disparaging rhetoric. Comments not in line with this are subject to removal from the site. "
Comments