Over a full year after Malaysia's onerous full-scale nationwide lockdown was lifted, the government will impose another one in a desperate bid to curb the country's worst Covid surge yet. But is it the right decision?
A total nationwide lockdown in Malaysia, much like the first movement control order (MCO) that was imposed from March to May 2020, will be in effect from June 1 to June 14.
In a statement on Friday evening (May 28), the Prime Minister's Office (PMO) said the government had decided on the total lockdown following a National Security Council meeting amid the worsening Covid-19 crisis in Malaysia. The nation has seen multiple consecutive days of record-breaking new daily cases and a rising number of serious infections and intensive care-need patients, which is putting an immense strain on the country's healthcare system.
HOW LONG WILL IT LAST THIS TIME?
Again, there's a bit of blind flying in play here, with decisions being made and revised as changing circumstances dictate. The initial plan is for the total lockdown to last for two weeks, but if MCO 1.0 taught us anything, it's that such plans are easily wrecked.
In announcing the total lockdown, the PMO said that if Covid-19 cases could be reduced in the first two weeks, the government would then implement a second phase of the lockdown, permitting the reopening of several economic sectors that do not involve mass gatherings and where physical distancing is possible.
"This second phase will be implemented for four weeks after the end of the first phase," the statement said. After the second phase, the third phase would then be an MCO similar to the one that's in effect now, where social activities are not allowed, but nearly all economic sectors are allowed to operate subject to strict SOPs.
"However, the decision to move on from one phase to another is subject to a risk assessment by the health ministry," the PMO said. "This assessment will be based on the number of daily cases and hospital capacities to treat Covid-19 patients."
WHAT'S DRIVING THE SURGE?
The recent spike of new infections has been tied in significant part to a large number of violations of SOPs during the Hari Raya holiday period, which has resulted in a growing number of so-called "Hari Raya clusters." Home visits and large gatherings were not allowed, but apparently many disregarded public safety measures and acted as if everything was business as usual. Now, authorities have essentially said in carefully worded statements, the entire country will pay the price.
On May 27, Senior Minister Ismail Sabri Yaakob said that two dozen clusters triggered by Hari Raya gatherings had already been identified, noting that this was because certain people failed to comply with the SOPs set by authorities.
"Government previously announced that no interstate and interdistrict travels were allowed, while the Hari Raya Aidilfitri celebration was only permitted to family members from the same household; however there were those who failed to adhere to the SOP. As a result, 24 Hari Raya celebration clusters with a total of 850 positive cases have been recorded as of May 27," he said.
The northern state of Kelantan has been hit particularly hard relative to its population, and the state government pulled few punches in laying the blame directly at the "irresponsible" behaviour of the people there, saying the Kelantanese have only themselves to blame.
"Many Kelantanese continue to flout the SOP and refuse to listen to advice and warnings given by the authorities," said State Government, Health, and Housing Committee chairman Dr Izani Husin, "If this situation remains uncontrollable and the infectivity rate or R-naught (Rt) is still high, we do not rule out the possibility of new cases reaching between 600 and 700 a day," (Note: This prediction has been met and exceeded; on May 28, Kelantan logged 851 new cases.)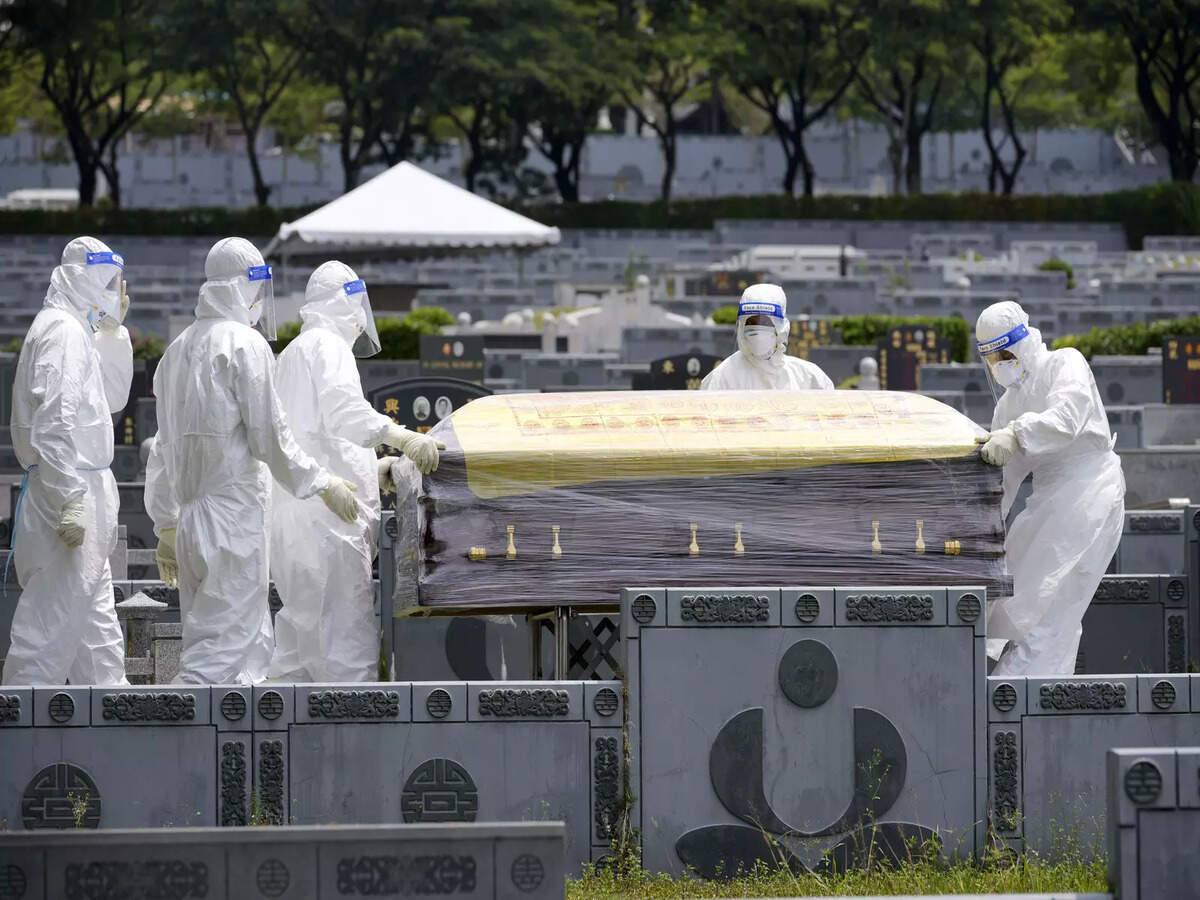 Kedah also reported dozens of new cases that were specifically tied to visits during the festive season.
Echoing local reports, Malaysia once again made international headlines for the wrong reasons, with The New York Times reporting on May 26 that some of the latest rise in Malaysia's Covid cases was linked to Ramadan prayer gatherings.
"Part of Malaysia's surge appears to be the result of prayer gatherings this month around Eid al-Fitr, which marks the end of the Muslim holy month of Ramadan, despite restrictions," the article stated. "The health director general, Noor Hisham Abdullah, said on Wednesday that a dozen clusters with a total of 470 cases had emerged from prayer gatherings that were held 14 days earlier."
Noting that 12 Hari Raya clusters with 470 cases were announced on Wednesday, and by the very next day's announcement, the counts had effectively doubled to 24 clusters and 850 cases, it can be assumed that these figures have already increased again by now, and will continue to grow.
Experts, including Health DG Noor Hisham, have warned of an alarming 'vertical surge' of exponential virus spread in Malaysia being a real possibility in the coming days and weeks.
WORSE THAN 'BACK TO SQUARE ONE'?
During MCO 1.0, new daily cases never exceeded 250, with many days logging under 100 cases. That seems like a distant and almost pleasant memory, with every day now bringing a fresh sense of dread as netizens check the latest daily numbers.
On the first day of last year's MCO (March 18, 2020), there were just 728 total active infections in the entire country. On May 28, 2021, there were more severely ill Covid patients than that (771) in ICUs in Malaysia, with some 70,000 total active infections.
May 28 also set another fresh record for new daily cases, with 8,290 new infections being recorded. The actual number, of course, is unquestionably significantly higher.
After 15 months of battling the pandemic, healthcare workers and other frontliners are completely exhausted. And the public is reaching the breaking point, too, judging by many comments on social media. However, plenty of people also seem to see some merit in the imposition of a two-week full-scale lockdown. But that hasn't quelled the building anger among Malaysians.
"Our boat is sinking. The captain is out of touch," one Twitter user commented on last weekend's video of frontliners at work that used the hashtag #KerajaanGagal, or 'failed government', a tag which has been increasingly been used for weeks by Malaysians to voice their discontent.
Prime Minister Muhyiddin Yassin seems to have taken it in his stride, saying recently that he was ready for criticism so long as the public played its part in bringing the numbers down.
"They can call me 'stupid prime minister,' it's okay," he said in a televised interview. "I know how difficult it is to manage, but this is our joint responsibility."
POINT: A FULL-SCALE LOCKDOWN IS REQUIRED
Unfortunately, the effects of a succession of patchwork semi-MCO measures throughout Malaysia have been having a real impact on everything except the spread of the virus, and that reality had prompted a lot of conversations on whether or not a total nationwide lockdown should be imposed again.
"Many are concerned that a strict lockdown will damage the economy," said Adeeba Kamarulzaman, an infectious diseases specialist at the University of Malaya. "But the impact is going to be worse, or go on for much longer, if we continue with [these] half-hearted measures."
Even some big players in the tourism and travel industry had been calling for a total lockdown, largely because as long as international and domestic travel restrictions are in place, their industry is suffering just as surely as it would in a total lockdown, and all indications were that the partial MCO was not doing any good.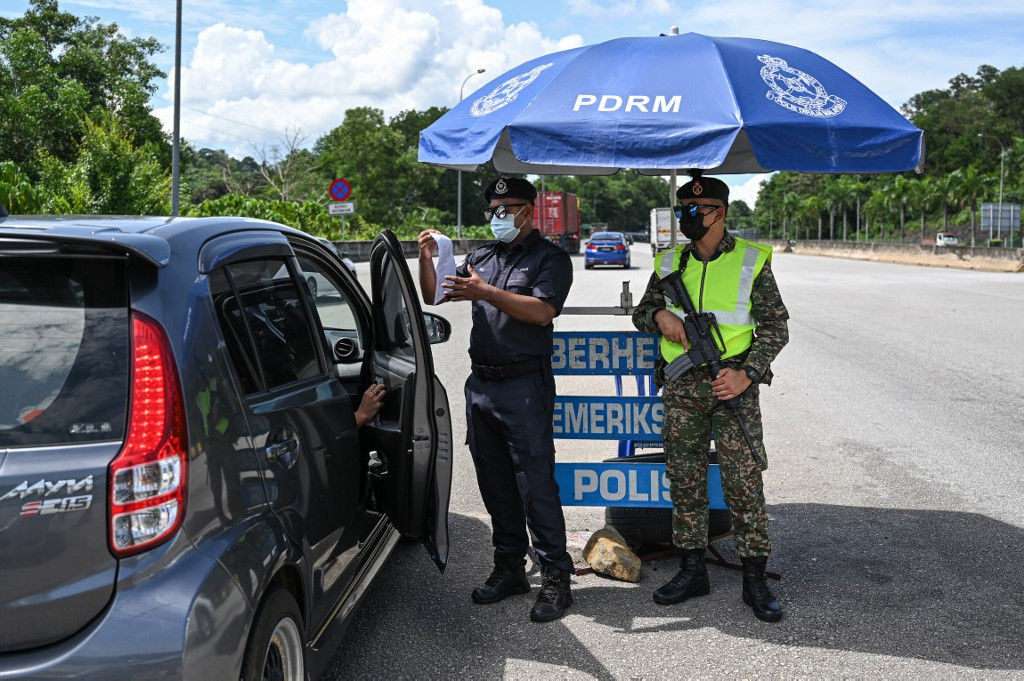 According to reports, the tourism and hospitality sector in Malaysia has lost over 80% of its business since March last year, despite a short opening for domestic tourism, which fell between June and September 2020.
Malaysian Association of Hotels (MAH) CEO Yap Lip Seng said a "long-term plan is needed to control the situation" in Malaysia, noting that the recent string of half-hearted MCO efforts "had been proven to be ineffective."
Yap explained that ongoing measures weren't really doing anything more than prolonging the difficult situation. "The government needs to understand that as long as travel restrictions are in place and both domestic and international borders are closed, the tourism and hotel industry will not survive, regardless of a total lockdown or not," he said.
"The tourism and hotel industry is arguably one of the most impacted industries and has not seen any sign of recovery to date. It can no longer sustain; its survival is highly dependent on the control of the [virus] spread that would enable the relaxation of travel restrictions both domestically, and eventually, internationally."
This led him to opine that a total lockdown was necessary to curb the explosive growth of the latest surge. But not all are in agreement.
COUNTERPOINT: IT'S TIME TO ABANDON THE MCO
A very different school of thought takes the position that a push for vaccination and an acceptance of "learning to live with" the coronavirus is a better approach. Many experts have suggested that this pandemic will be with us for a few more years, to varying degrees, and an unending cycle of movement restrictions, lockdowns, and travel bans will ultimately cause more harm than good.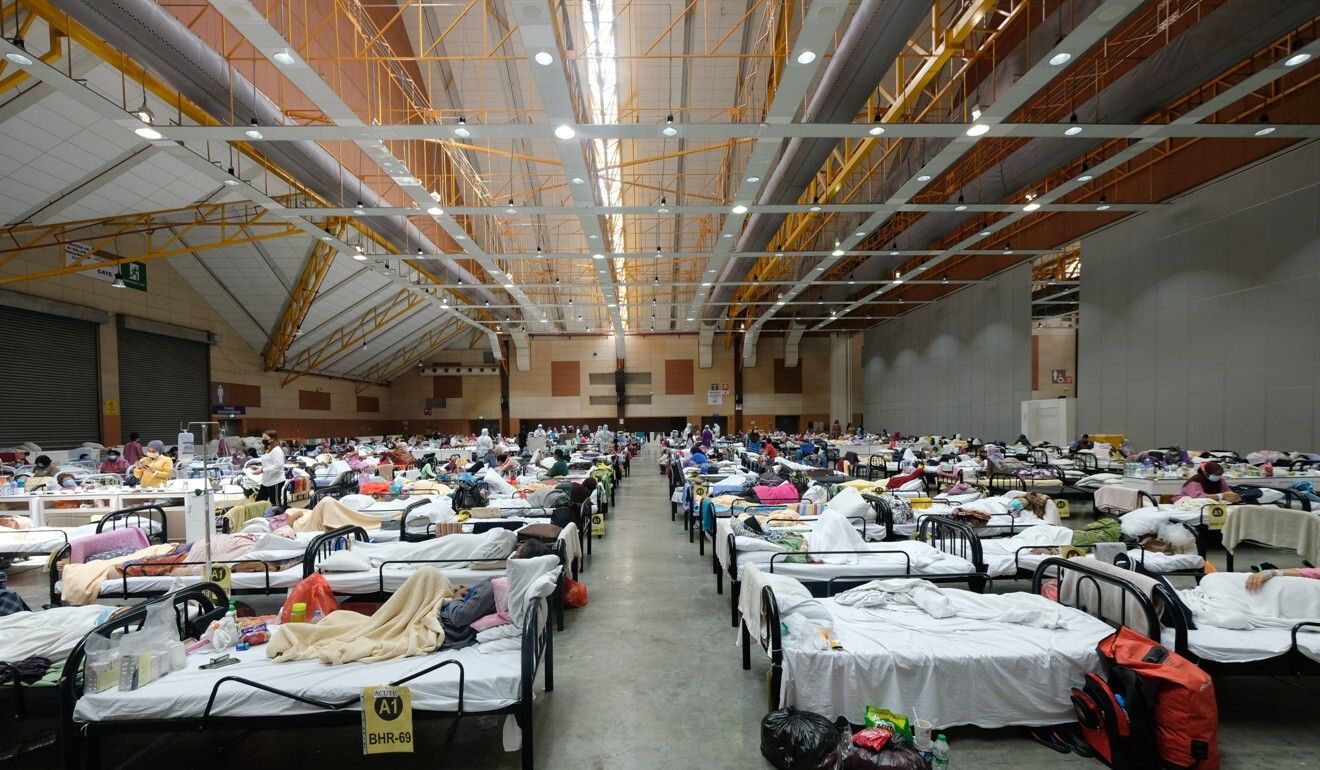 An article published by the South China Morning Post which makes the case for ditching lockdowns notes that the poor record of vaccination throughout Asia is of serious concern: "Asia's progress on vaccination is worryingly slow. Singapore leads the region with about one-third of its population having received at least one dose. Our estimates put mainland China at 20 to 25 percent with 500 million vaccinations recorded so far. Hong Kong is at 16 percent, while most of Asia, including Japan, South Korea, and Indonesia, remains in single digits." Malaysia, too, remains at less than 5 percent.
The article also points out that the on-again, off-again restrictions have exacted a significant toll over the last year, both in financial terms and in a broader social sense, straining relationships and impacting people's mental health. Even bilateral relations between countries have been put to the test, with so-called 'travel bubbles' repeatedly being tried, only to fail when one of the partner countries experiences a setback in controlling the virus.
"Asian authorities will need to learn to live with Covid-19 in the long run," the article concludes after considering the track record of various countries in Asia. "Widespread vaccination, ample testing capability, and track and trace programmes are the only way to bring us to the next stage of sustained economic stability."
It goes on to say, "Asian governments need to accept the fact that infections will occur even after their populations have reached herd immunity. Lockdowns, closing borders, and social distancing restrictions are only temporary measures that carry high economic costs.
"Vaccinations, ample and accurate tests, and track and trace programmes are essential in managing the pandemic while mitigating the economic burden. It is time to move away from temporary measures and adopt solutions that enable Asia to coexist with the coronavirus."
---
"ExpatGo welcomes and encourages comments, input, and divergent opinions. However, we kindly request that you use suitable language in your comments, and refrain from any sort of personal attack, hate speech, or disparaging rhetoric. Comments not in line with this are subject to removal from the site. "
Comments