For some countries, September 2021 marked a turning point in the coronavirus pandemic. The month also brought along some interesting new information about the vaccines we're using to fight Covid-19.
We're now nearing two full years of living with Covid-19 and also nearing two years of amassing all the evolving data and information that comes along with a global pandemic. To date, over 235 million people have been infected and nearly five million have died, numbers that, while huge, also represent a likely staggering undercount of the true human impact of the disease.
In addition to restricted movements, economic upheaval, and new standard procedures for nearly everything, the other thing a pandemic creates is a mountain of data. And as time goes on, we learn more and more about the virus and everything associated with it. Sometimes the information is completely new, while other times, we learn things that supplant or supersede previous knowledge. It's all just part of the evolutionary nature of a pandemic.
For a number of countries — including Malaysia — September 2021 marked a notable turning point in the battle against Covid. Whether or not the shift marks a lasting movement towards normalcy remains to be seen, but for now, plenty of people are finally starting to see a glimpse of light at the end of a long, dark tunnel.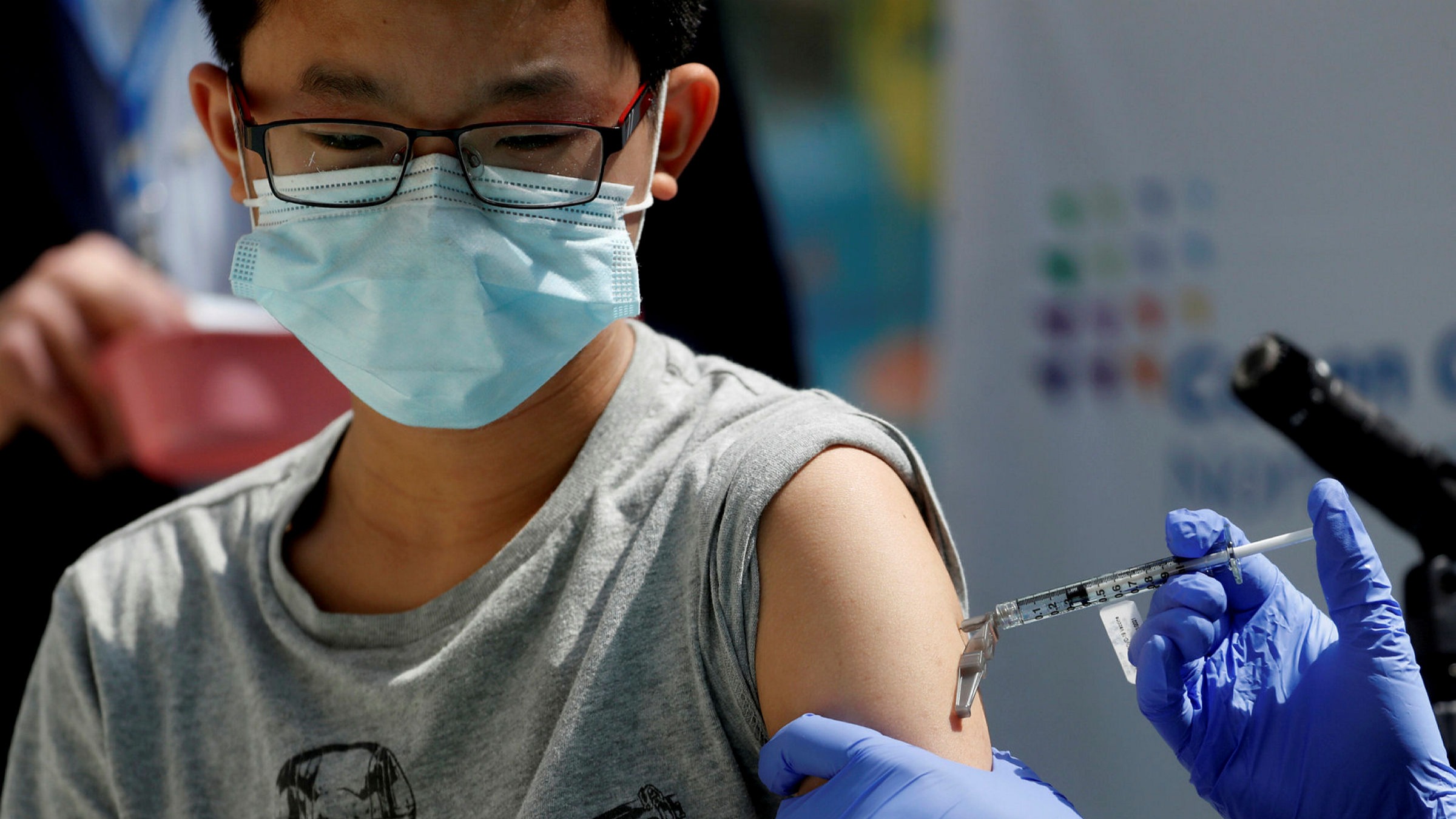 September also saw the results of a number of studies being published, including data from Pfizer showing that two lowered doses of its vaccine are highly effective in children (age 5 to 11), so as this process moves from short-term emergency authorisation towards official full approval by various authorities, we should be seeing some movement on that in the coming weeks, likely including here in Malaysia, too. Along with Pfizer's information, which had been expected, we also discovered three more new things about the Covid vaccines that are worth pointing out.
1. IF YOU'VE HAD COVID-19 BEFORE, GETTING THE VACCINE GIVES YOU A PARTICULARLY STRONG LEVEL OF IMMUNITY
A study that was published in September focused on a small-scale population — that of a prison in Texas in the United States — but confirmed what had been suspected in broader populations: The strongest resistance comes from a combination of acquired immunity (from having Covid-19 and recovering) and full vaccination.
As detailed in the study, the Delta variant of Covid ripped through the Texas penitentiary and infected three-quarters of everyone incarcerated there, even though most of the inmates had been immunised with the Pfizer vaccine. The results of the study showed that not only does the Delta variant live up to its high-transmissibility reputation (especially in situations where people are crowded together indoors), but also that the vaccine was very effective in preventing severe illness and death. Of all who were infected, there was only one case that required hospitalisation.
Moreover, the study revealed that the lowest rate of severe illness was among those who were fully vaccinated and who had also previously been infected with and recovered from Covid-19. The results from the study lent support to the U.S. Centers for Disease Control's recommendation that people get vaccinated, even if they've already had Covid-19. Ultimately, it's just that group who, once fully vaccinated, end up having the strongest immunity to the worst effects of the disease.
2. IF YOU'RE
NOT

VACCINATED, YOU ARE 10 TIMES MORE LIKELY TO BE HOSPITALISED BY COVID

The stunning spread of Covid's Delta variant forced many researchers back to the drawing board to revisit a lot of what was previously understood about the disease. The much more transmissible strain served up fresh new challenges to governments and experts around the world. Not only was Delta exponentially more transmissible than the original strain of Covid (or any variant up to that time), it appeared to have a greater ability to break through the protection offered by vaccines.

Initially a source of great anxiety, time and plenty of informal observational studies showed that while breakthrough cases did occur with Delta, the vaccines still held up well with regard to severe cases or death, keeping both to a minimum. New data published by the CDC in September confirmed those observations.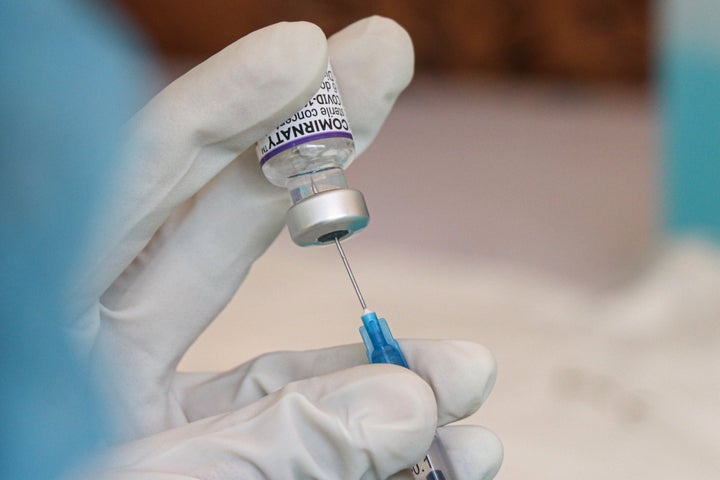 The research gleaned from real-world data on breakthrough cases, along with infections and outcomes from the Delta variant, showed that people who are unvaccinated are 10 times more likely to be hospitalised and nearly 11 times more likely to die compared to those who are fully vaccinated.
If you needed another good reason to get the jab, it doesn't get much more compelling than this.
3. AN UNEXPECTED SIDE EFFECT OF VACCINES: IMPROVED MENTAL HEALTH
Obviously, the primary job of the Covid vaccines is to prevent severe illness and death. This is their main benefit, and all the vaccines have proven — courtesy of billions of doses administered worldwide over the last year — to be quite effective at this task.
But now, a new study published in September has revealed another health perk: People who get vaccinated seem to experience improvements in their mental health.
According to reports from Healthline and HuffPost referencing the study, after just one jab, people were up to 15% less likely to show signs of moderate to severe depression. Moreover, even people who hadn't been vaccinated yet, but who intended to get the jab, saw a boost in their overall mental well-being.
Jennifer A. King, DSW, LISW, assistant professor and co-director of the Center on Trauma and Adversity at Case Western Reserve University, said she believes that improvements were seen in people's mental health because the vaccines offered people hope.
"Across demographics, we've seen increases in anxiety symptoms, depression symptoms, and, most notably, staggeringly high rates of trauma-related symptoms," she said.
"Add to that the grief incurred by major losses (death, economic loss, loss of control, loss of identity), the forced isolation of lockdown and quarantines, and the sustained high levels of stress that are related to all of this, and it is easy to see why many of us are not okay."
King added that after months of anxiety, uncertainly, and unpredictability, getting vaccinated, for many people, offered a sense of hope.
In recent years, experts (and the general public) have really come to better understand and accept that mental health is every bit as important to overall well-being as physical health. It's no exaggeration to say that the pandemic has placed people under profound stress and eroded their mental well-being. So the importance of a mental health benefit of vaccination is an additional bonus experts say we should not minimise or dismiss.
What experts know about Covid-19 changes over time. Though information and guidance can change as we learn more, the details in this story are what was known at the time of publication. Reports from the U.S. Centers for Disease Control, Healthline, CNBC, and HuffPost contributed to this article.
---
"ExpatGo welcomes and encourages comments, input, and divergent opinions. However, we kindly request that you use suitable language in your comments, and refrain from any sort of personal attack, hate speech, or disparaging rhetoric. Comments not in line with this are subject to removal from the site. "
Comments