Sabah's Colourful Tamu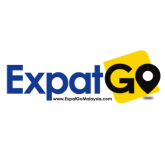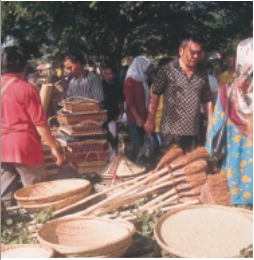 IF YOU'RE INTERESTED IN DISCOVERING the "real Sabah", don't miss one of the weekly regional markets, or tamu, offering a non-stop parade of local colour where the fascinating mixture of people (Sabah has around 40 different ethnic groups) is matched by the profusion of goods on sale.
The easiest option for visitors staying in Kota Kinabalu is the Gaya Street Fair, right in the heart of town. From 8am until noon each Sunday, this relaxed city version of the tamu offers a range of souvenirs, handicrafts and even a few antiques, as well as traditional Chinese medicines, beautiful native orchids, fresh fruit and vegetables, cooked food and clothing. Children beg their parents for a cute puppy or a baby rabbit , or proudly carry acquarium fish in a water-filled plastic bag, while men gaze longingly at the current favourite adult pet – miniature, brilliantly coloured chickens costing as much as RM1,000.
Located about 30 minutes north of Kota Kinabalu (and conveniently close to the resorts at Karambunai and Pantai Dalit), Tuaran's Sunday tamu sprawls over the lanes and open ground around the regular market building. As at almost every tamu, there's a set of traditional gongs, the vendor demonstrating their hypnotic resonance – a pleasant counterpoint to the latest Canto – pop, Kadazandusun melodies or Malay love songs blasting out from the CD stalls.
Dusun vegetable sellers rub shoulders with coastal Bajau selling bamboo clam shells, sail fish cutlets, gleaming squid and bunches of edible seaweed. Glib- talking Buginese medicine men draw crowds with their cure-everything potions; Chinese from the city preside over stalls of hardware, kitchen goods and agricultural chemicals; Indians tempt with racks of inexpensive clothing, while Bisayan or Bajau men with a long headscarves preen their colourful roosters.
The biggest of all the tamu is held every Sunday at Kota Belud, less than an hour's drive from Kota Kinabalu. Kota Belud is the home of the famous "Bajau Horsemen". These brilliantly costumed riders on their gaily decked ponies per for m at the headman' s home in a village not far from the tamu whenever a tour operator arranges this; ask, and you might be lucky to catch a performance.
Even i f you mi s s the hor semen, there's always plenty going on at Kota Belud's tamu, with everything from Murut medicine sellers (whose pharmacopia may include pickled monkey paws and snakes) to Ranau tobacco merchants. The faces and costumes of both vendors and shoppers are perhaps more varied at Kota Belud than at any other tamu.
Tamparuli, set on a wide river a little over half an hour from Kota Kinabalu, holds its tamu every Wednesday; this features a wide range of vegetables and fruits from the mountains, as well as seafood brought in from Tuaran plus all the usual clothing, household goods and farming items from the city.
Keep climbing the road up the Crocker Range and you eventually arrive at Pekan Nabalu, a small marketplace about 15 minutes from Kinabalu Park Headquarters . Interesting souvenirs and handicrafts (especially basketware) are always on sale at some of the stalls clustered here, but every Thursday, the tamu sees sturdy mountain folk staggering in with huge woven bamboo backpacks laden with succulent pineapples, mountain rice, wild honey and pots of cooler climate flowers, including roses.
Whichever tamu you decide to attend, take more film than you think you need, for Sabah' s tamu offer endless opportunities for memorable photographs.
Source: The Expat May 2004, article by Wendy Hutton
Get your free subscription and free delivery of The Expat Magazine
This article has been edited for ExpatGoMalaysia.com



" ExpatGo welcomes and encourages comments, input, and divergent opinions. However, we kindly request that you use suitable language in your comments, and refrain from any sort of personal attack, hate speech, or disparaging rhetoric. Comments not in line with this are subject to removal from the site. "



Comments