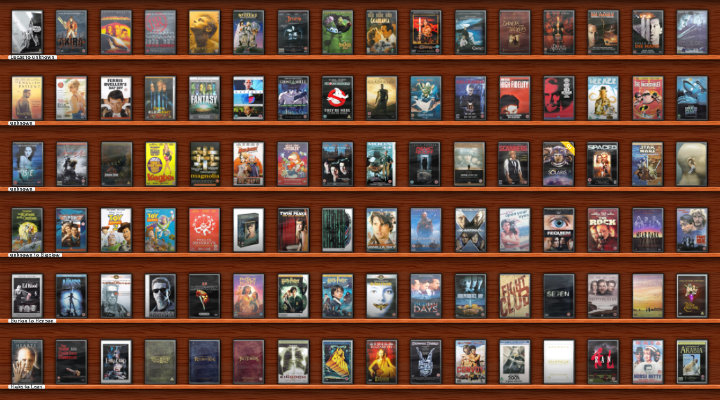 Blu-ray is the new-generation storage medium which can hold a lot of data, although the size remains the same as that of DVDs and CDs. The Blu-ray discs also give you a greater picture quality as they produce high-definition images.
The name "Blu-ray" comes from the fact that blue laser is used by the player to read the disc as opposed to the red laser used in the devices that play DVDs.
Blu-ray is still not that common in Malaysia when compared to the United States. However, we've discussed the presence of Blu-ray in Malaysia and how you can buy some Blu-ray movies and players.
SEE ALSO: How to Choose the Right Blu-ray Player
Comparison between Blu-ray and DVD
The Blu-ray discs have two distinct advantages over DVDs – superior picture and sound quality. This is because you can store more data on a Blu-ray disc (25 GB – 50 GB on each side) when compared to a DVD (8 GB).
The pros of Blu-ray:
Improved image quality: While the max resolution of DVDs is 480p (720×480), the resolution of Blu-ray discs is much better at 1080p (1920×1080). This produces better colors and contrast when you compare the images to that displayed by DVDs.
Better sound quality: The DVDs actually compromise on the sound quality and do not give you the sounds precisely as intended by the music directors. Again, this is mainly because DVDs do not have enough space to contain the fine points of the audio. So, the data has to be compressed and the audio effect is lost to a slight degree. With 50 GB storage space and more efficient compression techniques, Blu-rays do not face this problem.
The cons of Blu-ray:
Price: The major drawback is the price. So, if you are planning to have a Blu-ray collection of movies, you should be prepared to pay.
Movie titles: The production houses are still catching up with Blu-ray technology, so not as many movies are actually available in Blu-ray format as compared to that of DVD.
Compatibility: You cannot play a Blu-ray disc on a DVD player. So, essentially, if you have a Blu-ray player at home and a DVD player in your car, your Blu-ray disc is useless when you travel.
Loading time: A Blu-ray player takes much more time to load than a DVD player, which might irritate some people.
Blu-ray Movies and Players in Malaysia
You can expect the legitimate (legal) movies for sale in Malaysia to be censored. With that in mind, the technology of producing Blu-ray is quite expensive. So, if a movie release demands cuts according to the Censor Board, the producers usually refrain from releasing such a movie in Blu-ray format in Malaysia. Coming up with a censored version Blu-ray just for Malaysia proves to be expensive for them.
The price of Blu-ray movies typically range from RM 60 to RM 80 in Malaysia. The cost of Blu-ray players varies from RM 300 to RM 1,000 in Malaysia.
You can purchase these Blu-ray discs online or in tech stores throughout Malaysia.
Amazon.com is also a great place to buy Blu-ray movies, and it delivers to Malaysia!
You can visit Amazon.com here
.
Do you watch Blu-ray movies in Malaysia? Share a thought in the comments below. Also, stay in touch with us, Leaping Post, by registering for our free e-newsletter here.
See Also:
Photo credit: Michael Heilemann / Foter / CC BY-NC-ND
---
"ExpatGo welcomes and encourages comments, input, and divergent opinions. However, we kindly request that you use suitable language in your comments, and refrain from any sort of personal attack, hate speech, or disparaging rhetoric. Comments not in line with this are subject to removal from the site. "
Comments