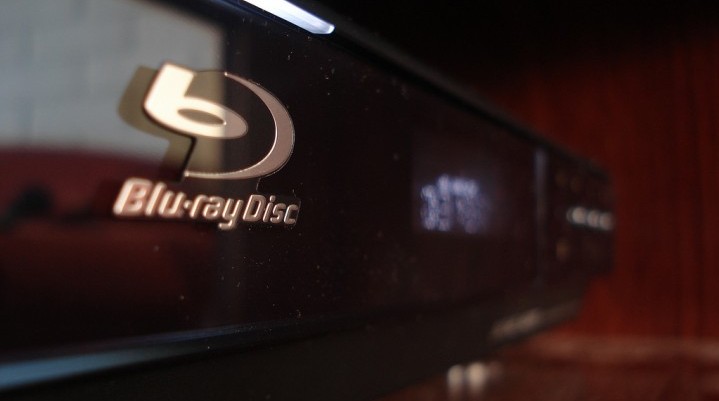 If you want to get the best viewing experience out of your HDTV, you should get a Blu-ray player. DVDs were made for standard TVs. If you are confused about why your HDTV is not giving you the viewing experience that you expected, now you know the reason.
Let us consider that you want to change your old DVD player for a Blu-ray player but you have reservations. After all, choosing a Blu-ray player is not easy. There are so many brands in the market, with multiple features. If you are facing this problem, do not worry.
Here are a few features that you should look for when choosing a Blu-ray player in Malaysia.
SEE ALSO: Blu-ray in Malaysia: What You Should Know
Watching 3-D movies on Blu-ray players
Not all Blu-ray players can read 3-D Blu-ray disks. You will need a special 3-D Blu-ray player for this. A few models can be prepped up to read 3-D disks by downloading an update from the internet. If you're going to buy a Blue-ray player and if you want this facility, look for a '3-D ready' logo on the Blu-ray player box.
Note that you will have to buy 3-D glasses for every person watching 3-D movies. You will also need HDMI cables and a 3-D compatible receiver if you are planning to route 3-D signals via a receiver.
Blu-ray delivers the best performance on a HDTV
It is not enough if you get a Blu-ray player. To get the best viewing experience, you will also need a HDTV. Even if you do not have an HDTV, the Blu-ray player will still improve your viewing experience vastly, compared to a normal DVD player
Blu-ray players and next generation audio
Along with high definition video, Blu-ray also gives better sound. Blu-ray players are not only DTS and Dolby Digital capable, they can also play advanced versions like Dolby Digital Plus and DTS-HD. These offer 7.1 surround sound, 5.1 DTS and Dolby Digital offer.
Blu-ray also lets you hear DTS-HD Master Audio and Dolby TrueHD. These are 'lossless' compressions which means the sound quality is identical to the original master sounds. The Blu-ray player's box will mention if it supports these features.
Ability to connect to the internet
Many Blu-ray players can be connected to the internet. You might think what is the use of connecting a Blu-ray player to the internet? Well, an internet capable Blu-ray player will allow you to stream movies or music from websites.
But you will have to get an internet connection for the Blu-ray player along with a subscription to these sites. Internet connections are of two types. You can either connect your Blu-ray player to the internet through a network cable or a wireless cable. Blu-ray players that are able to connect to the internet wirelessly are a little more expensive than Blu-ray players connecting through wires. Whichever option you choose, know that internet capability is a handy feature to have on a Blu-ray player.
SEE ALSO:
More tips to help you select the right Blu-ray player
Even the most basic Blu-ray player can play DVD movies. So if you can do without high end audio, 3D capability and internet streaming, you can invest in a low end Blu-ray player. This way you will also save a lot of money.
Do some homework
Do not buy a Blu-ray player without doing some research. Go to Amazon, look up a few Blu-ray players, see if they have the features you want and read their reviews. It is important to make the correct decision because Blu-ray players do not come that cheap. Note that there is no point in in making an impulse purchase and then regretting later.
Look up connections
Before buying a Blu-ray player, understand how your TV has to connect with it. You can easily Google how and where to connect your Blu-ray player to a TV.
Find the best deal
Once you have chosen the Blu-ray player that you want, look up the best deals.
You can find good deals on some of Malaysia's top online shopping websites, like Lazada.com.my, Additionally, you can check out some of Malaysia's popular online marketplaces, like Lelong.com.my. You may also want to browse some of the group buying websites in Malaysia for spontaneous deals.
Compare prices on various sites. You can also ask some local retailers.
What tips do you have about buying a Blu-ray player in Malaysia? Post a thought in the comments below.
See Also:
Photo credit: /pitzyper! / Foter / CC BY
---
"ExpatGo welcomes and encourages comments, input, and divergent opinions. However, we kindly request that you use suitable language in your comments, and refrain from any sort of personal attack, hate speech, or disparaging rhetoric. Comments not in line with this are subject to removal from the site. "
Comments