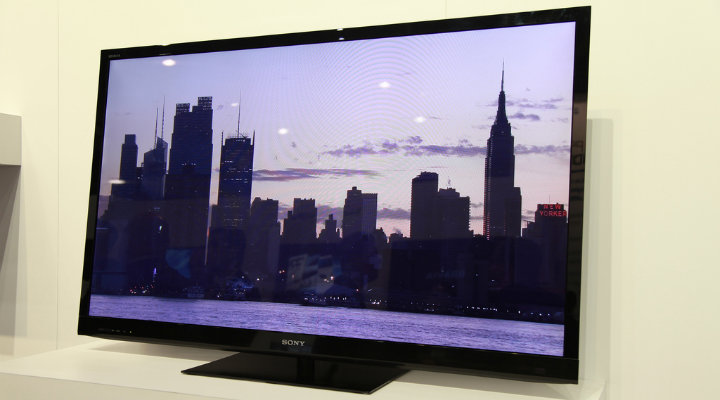 Astro B.yond is a multi-tiered high definition television service package offered by Malaysian television provider Astro. The television company enjoys minor competition, such as the iTunes store, the recently launched EMAGINE TV, and Hypp TV. Through various packages offered at different price points, B.yond hopes to satisfy various audiences. Along with HD channels, B.yond also has personal video recording, video on demand, and Internet services.
SEE ALSO: How to Watch Netflix and Hulu Video Services in Malaysia
Astro B.yond HD
Just as the title says, Astro B.yond HD is a step above the normal Astro cable television service. Basic Astro consists of standard definition channels that are split up into different packages (movie channels, sports, documentaries, news, and etc.) while B.yond HD basically ups the ante by providing HD versions of these channels. They are either broadcasted in 1080i or 720p resolution, with Dolby Digital 5.1 surround sound when possible. This is of course assuming that you have the infrastructure in your home to provide and utilize these services.
Channel packs are broken up into either 4 different "super packs" that offer family and select channel packages or the Chinese, Indian, or Malay packs that offer respective TV shows in their native language.
You can checkout Astro's online shop here to the B.yond HD channel packages offered.
Astro B.yond PVR (Personal Video Recording)
Similar to TiVo, Astro B.yond PVR takes the age-old ability of recording TV and enables audiences the added abilities to rewind, pause, and play back live TV.
Features
B.yond PVR comes in a black box roughly the size of a small DVD player and offers 500GB of hard drive space for recording any TV entertainment. It also allows you to record two live channels while watching a pre-recorded channel. Additional features include recording every episode of a series (this is called 'series link'), recording on-the-go via remote access from a computer, and accessing Astro's Video On Demand services when there is a working broadband internet connection.
User Interface
The user interface for Astro B.yond's PVR menu is relatively simple, providing a small window for audiences to see the live channel they are currently viewing, along with three tabs for booked, recorded and all series programmes. The PVR menu also shows how many hours of available space you should have for recording a TV shows. Recording TV shows on B.yond PVR is also a cinch, and is relatively simple enough that primary school kids could even operate it without any difficulties. To record a TV show, you simply press a little red 'R' button found on the Astro remote.
Cons
While recording your favourite programmes is extremely easy, Astro's movie library can sometime be a bit stale due to repetition, which they try to make up for it with the Video On Demand service. Nevertheless, their VOD service doesn't have as big of a movie library as say…Apple's iTunes store. Also, movies watched on Astro are censored in accordance with the Malaysian censorship board, whereas movies purchased on the iTunes store aren't.
Astro B.yond IPTV (Internet Protocol TV)
Taking one step further, B.yond IPTV takes the two previous mentioned B.yond services (HD Channels and Recording function) and adds an additional capability: Internet and Video On Demand. The Internet function is a partnership deal between Astro and Maxis/Time, offering Astro users the chance to sign up for broadband Internet connection for their homes. This then gives users access to Astro Video On Demand service, allowing users to purchase and download movies and TV series for quick viewing. Astro touts that episodes for purchase can go as low as RM1 per episode.
The Competition
While Astro enjoys its position as the major TV provider in Malaysia, there are alternatives for those who do not wish to acquire Astro B.yond's services. Below are some of the alternatives.
Apple TV
Apple TV connects TVs to play HD quality movies and TV shows through Apple's iTunes. Video quality is rendered in 1080p and also allows your photos and music to be streamed over to your TV. AirPlay also allows anyone with an iOS device (iPad, iPhone, iPod Touch) to wirelessly stream content over to their TVs. The only downfall is that content is set in USD prices and also typically has a fee for every video that you would want to purchase and watch, making it pricey if you would use it as your primary method of media consumption. Nonetheless, it is completely different from Astro's cable TV as Apple TV is more of a video on demand sort of player with extra functionalities. Apple TV can also stream media content from your computer.
Apple TV starts at RM349.
You can read our article about Apple TV in Malaysia here.
EMAGINE TV
Recently launched this year in February, EMAGINE aims to set itself from the rest of the pack by primarily focusing on Internet streaming video capabilities. It focuses on two primary video sharing services on the Internet: YouTube and Vimeo, relying on users to utilize their 'Net TV'. Besides allowing you to play downloaded HD videos, music, and photos (just like Apple TV), users who use Net TV can watch over 200 EMAGINE curated shows on YouTube and Vimeo, spanning a dozen or so entertainment genres. Additionally, they also offer premium on-demand services. They currently offer iOK Karaoke on-demand only, allowing users to access more than 50,000 songs for home based karaoke services.
EMAGINE TV starts at RM399 for the box.
You can read our article about EMAGINE TV here.
HyppTV
HyppTV is Telekom Malaysia's answer to offering a TV service to challenge Astro. Utilizing TM's high-speed broadband network UniFi, users can enjoy a variety of movies, TV series, documentaries, news, entertainment, and etc. all on demand. HyppTV is broken down into Live TV, Video On Demand, and Interactive. Live TV is self explanatory, offering a mix of local television stations and international channels – however, this is quite limited. Video On Demand offers users the chance to purchase movies, although the variety is lacking when compared to Astro and Apple TV's larger movie libraries. Interactive is interesting as it allows users to access online services such as Rent-A-Cab, Facebook, Try Masak online cooking video guide, and etc. all from your TV.
HyppTV requires TM's UniFi broadband service and is free for anyone with a UniFi VIP package. Alternatively, users can purchase TV packages from TM at specified prices.
SEE ALSO: Streamyx vs UniFi: The Differences
While the alternatives mentioned above are worth considering, they don't offer the comprehensive, channel packed television experience that Astro delivers. So, if you want a full variety of channels from sports to movies to news, then you may not want to cut the Astro commitment. If you've grown weary of Astro's offering, and you're willing to be more proactive with your video watching experience, consider some of the options we mentioned.
Do you think it's worth purchasing Astro B.yond? Or is it time to cut the cord? Share a thought in the comments below. Also, stay in touch with us, Leaping Post, by registering for our free e-newsletter here.
See Also:
READ MORE ABOUT:
---
"ExpatGo welcomes and encourages comments, input, and divergent opinions. However, we kindly request that you use suitable language in your comments, and refrain from any sort of personal attack, hate speech, or disparaging rhetoric. Comments not in line with this are subject to removal from the site. "
Comments