Going out on nature trails and hiking is not only an inexpensive way to keep fit, but it also de-stresses the mind and the body. The adrenaline rush fuels the energy, and the sights, sounds, and smell of nature does wonders for the soul. These hiking spots and nature trails make waking up on the weekends worthwhile:
1. Canopy Walk in FRIM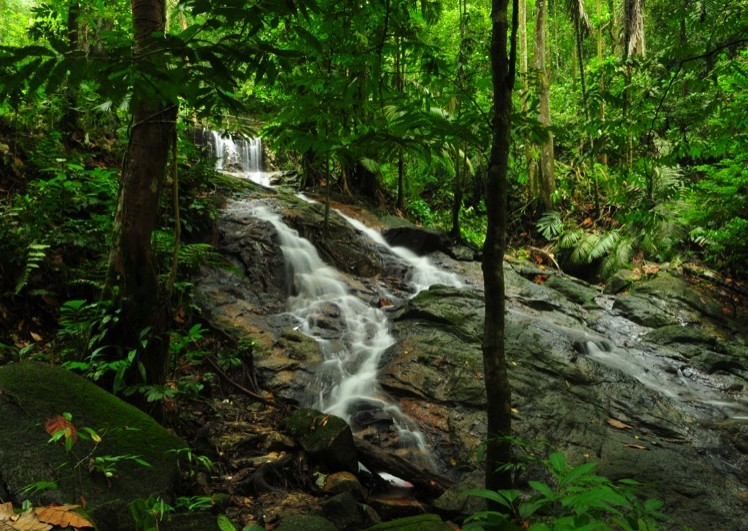 Located in Kepong, the Forest Research Institute Malaysia (FRIM) is perhaps one of the Klang Valley's best-kept secrets. It is a government-based forest reserve that has been around since before Malaysia gained independence, and is responsible for biological, botanical, and other scientific research and development relating to the preservation of Malaysian rain forests.
Despite being a centre for forestrybased research and education, FRIM also opens its doors to visitors who want to experience a walk through a Malaysian tropical rainforest, without travelling too far from the city. FRIM also caters to the adventurous and outgoing, as there is an array of nature trails for enthusiasts to go jungle trekking within the forest reserves that surround the establishment.
These trails encompass plantations, wetlands, and hills among others, and most of these paths and the nature that surround them date back to the 1930s.The highlight of FRIM that no visitor should miss is, of course, its canopy walkway – a 150-metre long walkway suspended from trees, 30 metres above ground level.
Originally built for researchers and scientists to study above-ground flora and fauna more effectively, this walkway is open to the public. Visitors will feel like they are hovering above the forest floor, all while taking in views and landscapes unseen from ground level. You can even catch a glimpse of Kuala Lumpur's famous city skyline if the skies are clear. The idea of walking at "treetop level" may be unnerving to some at first, but it is certainly a spectacle that should not be missed.
2. Bukit Nanas Forest Reserve Trail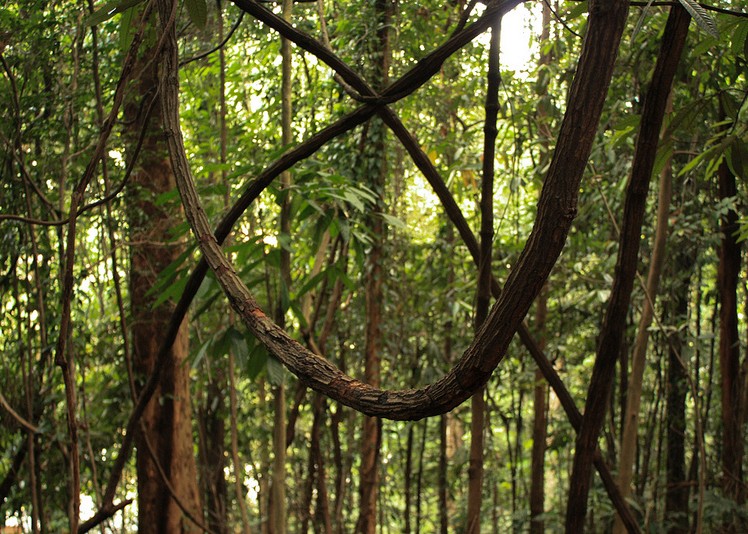 The Bukit Nanas Forest Reserve Trail is the most convenient hiking trail in Kuala Lumpur, due to its central location. Situated near KL Tower, it is one of the oldest permanent forest reserves and was formerly known as Bucket Weld Forest Reserve. Gazetted in 1906, Bukit Nanas serves as a green lung of Kuala Lumpur and is home to an abundance of flora and fauna unique to the country's tropical rainforest.
Bukit Nanas is recognised as a heritage land for two reasons. Firstly, it is the only remaining patch of tropical rainforest that still stands in the middle of the city. Secondly, it is one of the oldest permanent forest reserves in the country (it celebrated its Centennial Anniversary in 2006). The 10.5-hectare forest reserve was also classified as a Wildlife Reserve and a Bird Sanctuary in 1934 and 1950, respectively, with a section of about five hectares dedicated as Virgin Jungle Reserve.
Bukit Nanas as it lies just beside the entrance to the tower and requires no admission fee. It offers nature lovers a good opportunity to learn more about the ecology of the local forest and is a great spot for shutterbugs, with plenty to see and photograph. A rich variety of flora can be found within the forest reserve, which includes rare herbs, creepers, ferns, climbers, and giant bamboo grasses.
A campsite is also available for nature lovers who wish to pitch a tent and enjoy the lush greenery of the jungle, all free of charge. Joggers can enjoy the forest trails, and there is an outdoor obstacle course for those who want to do a little stretching and exercising. Nature guides are also available to explain more about the various types of flora and fauna in the jungle reserve. The daily guided tour runs at 11am, 12:30pm, 2:30pm, and 4:30pm.
3. Broga Hill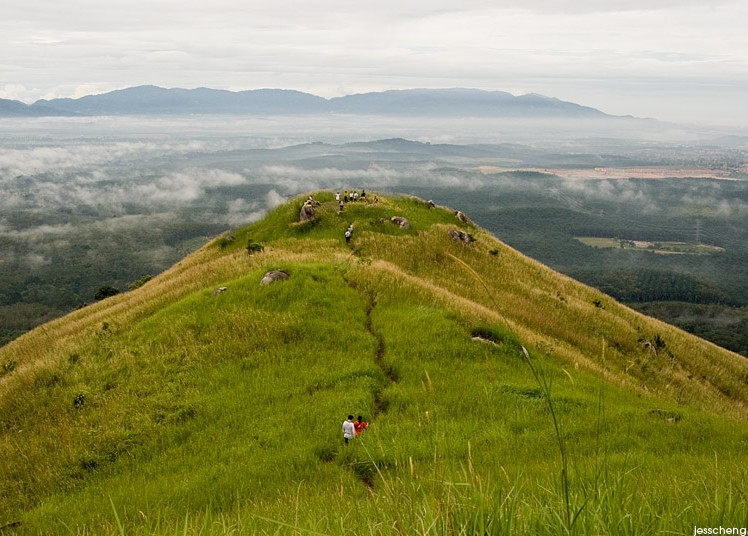 Nestled between the borders of Selangor and Negeri Sembilan is a small town situated 50 km from the city centre of Kuala Lumpur called Broga – a word believed to originate from Buragas, a mythical creature living in the forest. Nowadays, the popularity of Broga is largely associated with Broga Hill.
Set in a lush tropical forest, Broga Hill is at the edge of the Titiwangsa Range and is also known by the locals as Bukit Lalang as this type of grass grows in abundance on the hill top. For those who like outdoor activities, Broga Hill is a great destination for getting those fitness levels up. What is truly appealing about hiking up to the peak is the panoramic view of the landscape.
The view from the top of Broga Hill offers one of the best sights around, especially from such a relatively low hill. Lush valleys of green rainforest and a few towns can be seen vibrantly on a clear day, all with the backdrop of several mountains in the far distance. During the mornings, mist sometimes envelops the landscape, providing an almost surreal atmosphere.
There are actually four "peaks" on Broga Hill and the climb up the first can be daunting, but the view at the top is well worth the climb. The hike itself is a relatively easy one, taking between 20 to 45 minutes to reach the top, depending on your fitness level. There are a few steep ascents, but nothing too hard to conquer, and the trails are clearly marked, making it easy for you to navigate you way to a magnificent view.
4. Bukit Gasing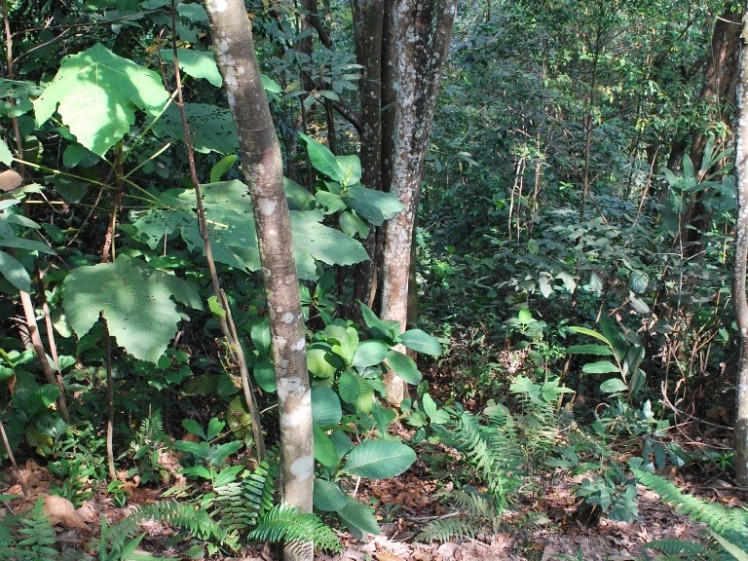 Bukit Gasing is a green oasis surrounded by dense civilization right at the border of Petaling Jaya and Kuala Lumpur. A popular spot for weekend trekking, Bukit Gasing covers an area of over 100 hectares, and offers the perfect setting to hike, walk, or jog. The grounds at the Petaling Jaya entrance are a popular playground for exercise buffs and tai chi enthusiasts. It's also a favourite with nature lovers who come here to view the leaf monkeys and do a bit of bird watching. Bukit Gasing's highest point at 160 metres gives a panoramic view of both Kuala Lumpur and Petaling Jaya.
Once a rubber tree plantation, but left idle for 50 years, the course of nature has overtaken the hillsides to produce a lush secondary forest brimming with woody herbs and large tropical trees. Bukit Gasing has a good mixture of easy and difficult paths to cater for all abilities. It is a very good hiking spot for beginners, as well as for those who want to train for more strenuous mountain climbing. The trail, which is well-maintained and has sufficient signage to guide visitors, can be completed within three hours.
Two of the highlights at Bukit Gasing are the Menara Pandangan (watch tower) and Jambatan Gantung (suspension bridge). After the climb, stop by the watch tower and take some time to relax, and enjoy the view of the KL and PJ skylines.
There is also a suspension bridge – a short plank bridge over a small stream – which is a narrow pass allowing only several people to cross from one direction at any time. From the bridge, you can still get a good workout in, as there are a couple of trails that are relatively steep, giving you a good leg-strength workout and some practice at keeping your footing steady as well.
5. Kota Damansara Community Forest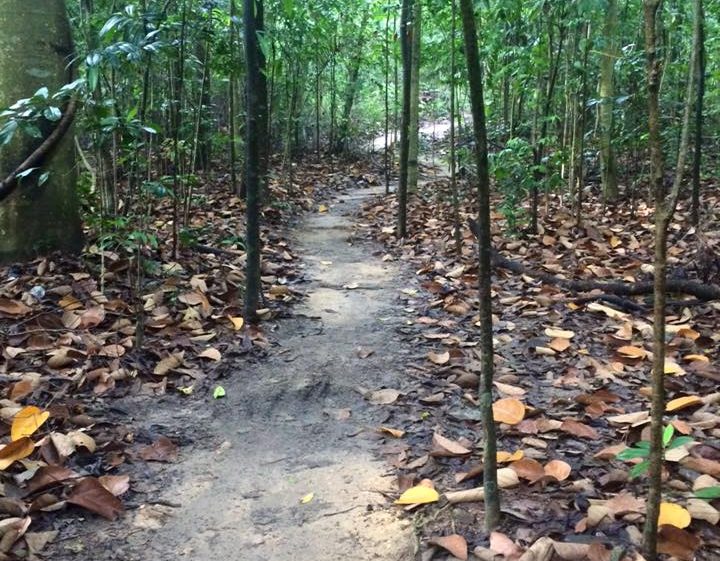 The Kota Damansara Community Forest is all that remains of the much larger 6,590 hectares Sungai Buloh Forest Reserve which was one of Malaysia's oldest forest reserves, gazetted in 1898. Much of the original forest was cut down for development but in 2010, a campaign was launched in preserve the 321.7 hectares that was left. The campaign was successful in getting the forest regazetted and it is now used for recreation, conservation and education.
The Kota Damansara Community Forest Society was established to be the voice of the local residents who want the forest to be protected and conserved. Over the years, hiking trails were built to allow visitors to enjoy the beauty of the forest and all its inhabitants.
There are a total of 5 trails at the moment, four of which are suitable for both hikers and mountain bikers. The trails are well marked and have different difficulty levels and lengths, so there's a trail here for just about anybody.
There's also an ethnobotanical garden which features plants used for food, flavouring, medicine, crafts, and building by the indigenous Temuan community – a Temuan tour guide will share their traditional ethnobotanical knowledge with anyone who is interested.
6. Bukit Tabur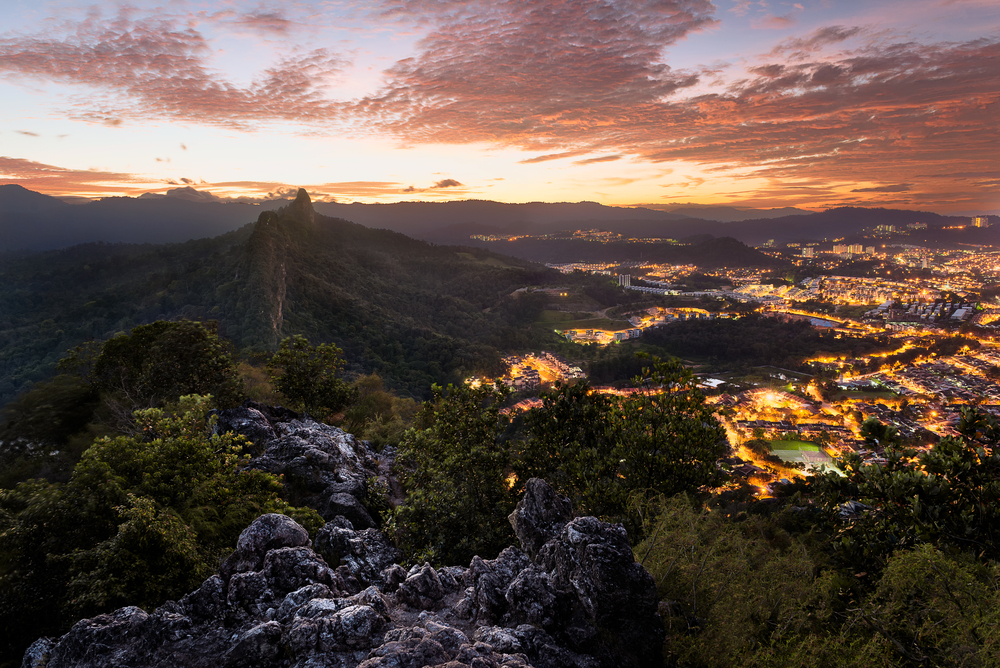 Also known as Bukit Hangus, this hill is quite popular among hiking enthusiasts in KL. Bukit Tabur is part of the Klang Gates Quartz Ridge, a major quartz dyke that runs through northern KL and Selangor. At the peak of the hill, hikers are treated to a splendid view of the Klang Gates Dam and the Gombak Forest Reserve after a 4 hour climb.
On a side note, there have been a number of incidents at Bukit Tabur of hikers getting lost, stranded, and fatally injured during their hikes, possibly due to poorly marked trails on the eastern side of the hill which is more challenging and riskier. Novice hikers and first time Bukit Tabur climbers are advised to stick to the trail on the western side.
7. Taman Rimba Ampang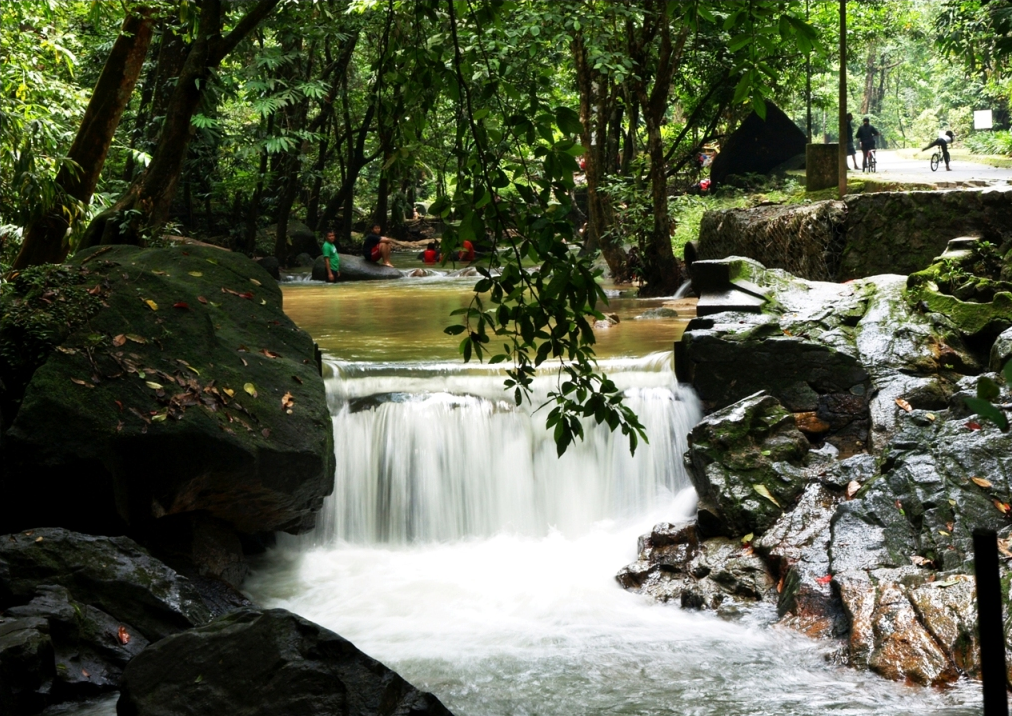 Also known as the Ampang Recreational Forest, this park is in danger of being closed down for several years as approximately 100 hectares of the Ampang Forest Reserve is to be degazetted to make way for a new tolled highway connecting Ukay Perdana and Sungai Long. Taman Rimba Ampang is the main access point into the entire Ampang Forest Reserve, and the park has been a popular spot for birdwatchers and families to enjoy the outdoors.
Three environmental NGOs were given the green light by Malaysia's High Court to challenge the proposed closure of the park. Malaysian Nature Society, (MNS), Treat Every Environment Special Sdn Bhd (TEES) and Association for the Protection of Natural Heritage of Malaysia (PEKA) say that the deforestation and logging of the Ampang reserve will threaten the wildlife population in the area, including endangered animals like Malayan sun bears, Malayan tapirs, and Sumatran serows, as well as further contribute to the damage of local ecosystems due to development.
8. Kanching Recreational Forest

The recreational forest is located in the Kanching and Lagong Forest Reserves maintained by Tourism Selangor as part of the Selangor State Heritage Park. Only 23km from Kuala Lumpur, this is another green escape for city-dwellers. There are seven waterfalls in this forest at various heights where many hikers stop for a picnic in the idyllic setting. There are also basic facilities there like food stalls and toilets and rest huts along the concrete steps that were built to ease the trek up to all seven waterfalls.
The park is open from 7am to 7pm every day and charges a minimal entrance fee of RM1 for MyKad holders above 12 years old and RM3 for non-MyKad holders. Children can enter for free. There are also parking facilities to cater for the crowds on weekends. If you'd like to visit the waterfalls on a weekend but rather avoid the crowd, just climb up to one of the higher levels.
9. Bukit Sungai Putih Forest Reserve
Located on the outskirts of KL and Selangor, this forest reserve stretched from Hulu Langat to Cheras and was gazetted as a reserve in 1932. Bukit Sungai Puteh Forest Reserve has two popular hills, Bukit Saga and Bukit Apek, which many urbanites like to trek for a weekend outdoor. There's also a waterfall, the Wow Wow Waterfall, which you can enjoy – it is located along the two trails.
Unfortunately, this forest reserve is also being threatened by development, this time to build the Sungai Besi – Ulu Klang Expressway. This development threatened the many endangered species of flora and fauna in the forest. A petition was started by the concerned public to stop this development project. You can more about the petition and the Bukit Sungai Puteh Forest Reserve here: Petition to save Bukit Sungai Puteh Forest Reserve in Selangor.
This article was originally written by Vatsala Devi and published in The Expat magazine (March 2014) which is available online or in print via a free subscription. This article was updated in May 2016 to include #5 to #9.

Read more:
---
"ExpatGo welcomes and encourages comments, input, and divergent opinions. However, we kindly request that you use suitable language in your comments, and refrain from any sort of personal attack, hate speech, or disparaging rhetoric. Comments not in line with this are subject to removal from the site. "
Comments