Blogger and travel enthusiast Eileen Fong of Peregrinate with Me lists down 10 beautiful islands in Malaysia you should visit.
I love island life. I love the sea, the sand and the sun. Ironically, I live in Singapore (which is, technically, an island) but I just don't get the satisfaction of what I expect from an island escapade. I always dream of island hopping in the Caribbean and I absolutely miss my time in Greece. Out of desperation, I sought out islands next door (Malaysia).
If you're want to start planning a getaway to any of these islands, you can check out hotel options on ExpatGo's Agoda hotel directory.
I will be using the term Island and Pulau interchangeably in this article. 'Pulau' means 'island' in the Malay language.
1. Tioman Island, Pahang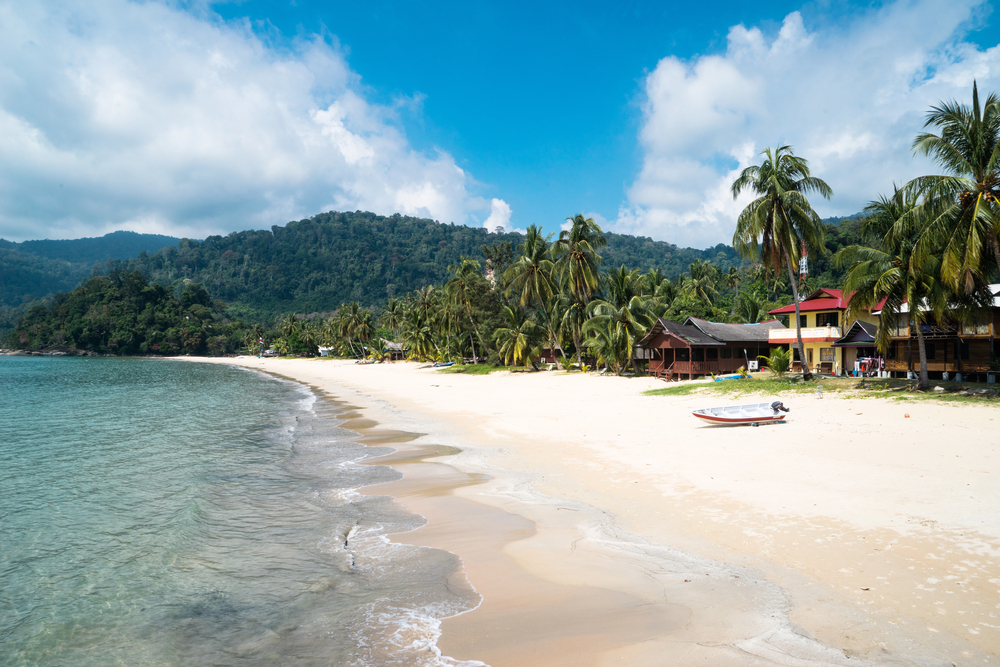 Tioman is situated within the Mersing Marine Park and being in Johor, it's one of the closest island getaways for Singaporeans. In particular, Tioman Island created memories for my first dive trip and it is a fantastic starting point for all of you who are interested in getting your scuba diving certification. Time magazine has also selected Tioman Island as one of the most beautiful islands.
See Also: Two Pulau Tioman Resorts You Should Know
2. Tiga Island a.k.a Survivor Island, Sabah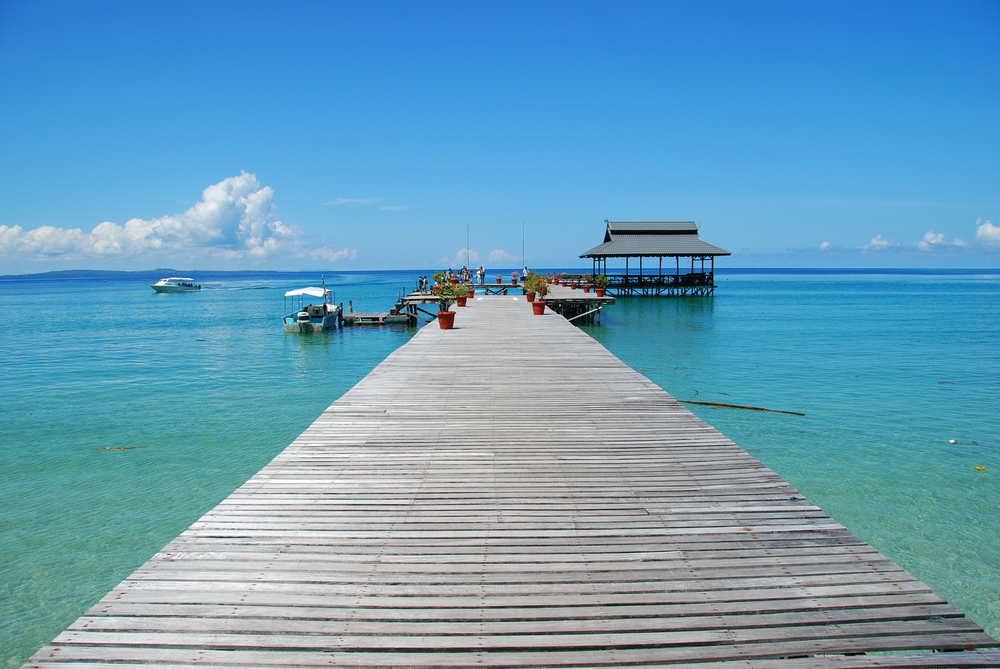 Pulau Tiga is the first location for the popular reality tv show "Survivor". The island is situated off the West Coast of Sabah in Borneo. There are trails, plenty of trails on the island – including one that leads to a mud bath. It may not be your typical luxury island getaway but this uninhabited place will certainly let you escape from reality – or perhaps bring out the Chuck Noland in you?
3. Rawa Island, Johor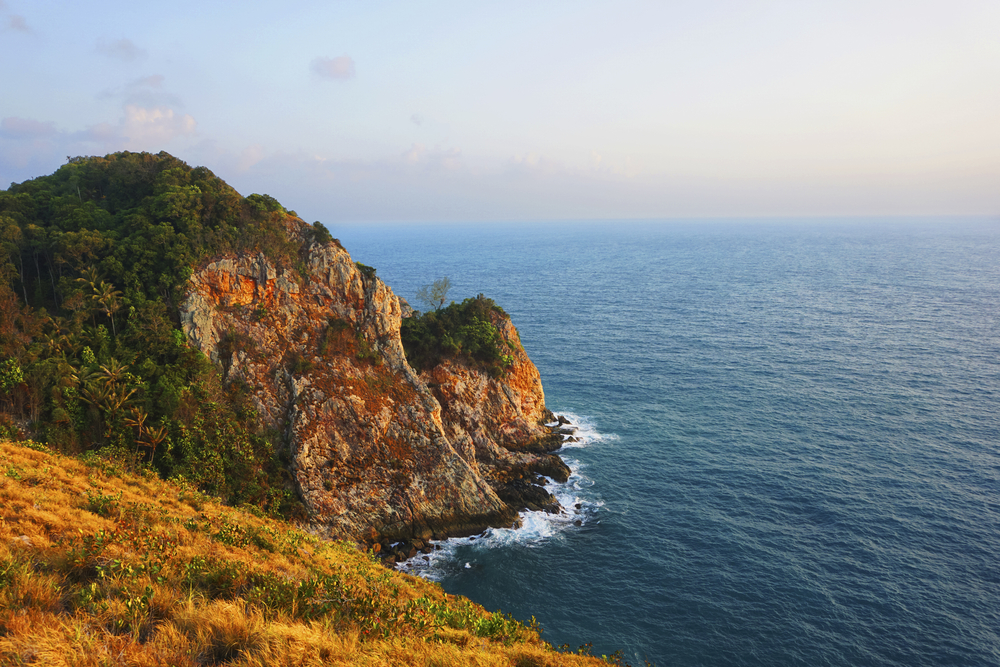 Rawa Island is another option close to Singapore (even closer than Tioman!). The only way to get there is by a 1 hour ferry ride or 30 minutes speed boat from Mersing Jetty. There are less tourists on this small island compared to Tioman so it may be a better choice for those of you who prefer less crowd. Rawa is known for its soft white sand and coral reefs rich with marine life as it is mostly untouched.
See Also: The Pulau Rawa Resorts You Should Know
4. Tinggi Island, Johor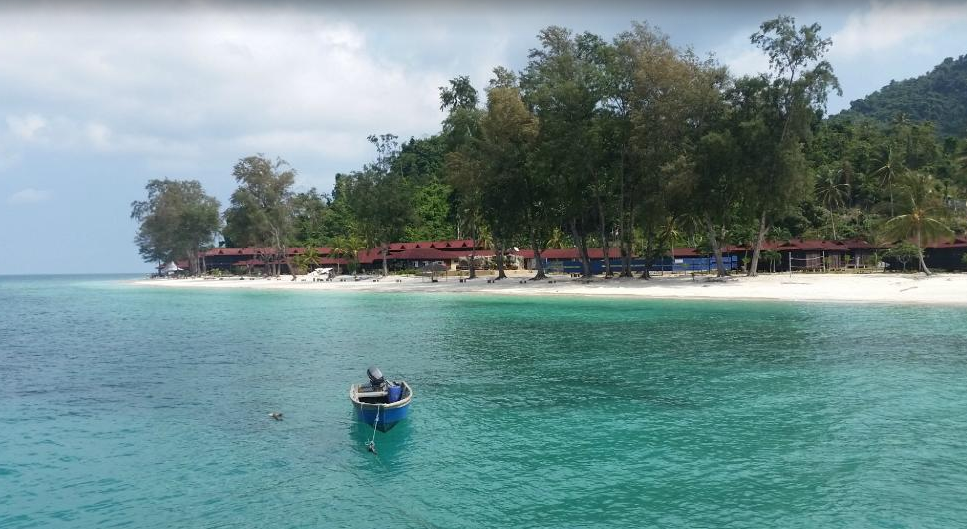 Also accessible from Mersing Jetty, Pulau Tinggi is bigger than Rawa but smaller than Tioman. Not only does Pulau Tinggi offer a tranquil island life, it is also populated with lush jungles. This island can be a great family adventure offering both water activities in the deep blue, as well as rock climbing or trekking leading up to waterfalls amidst the rainforest.
5. Tenggol Island, Terrengganu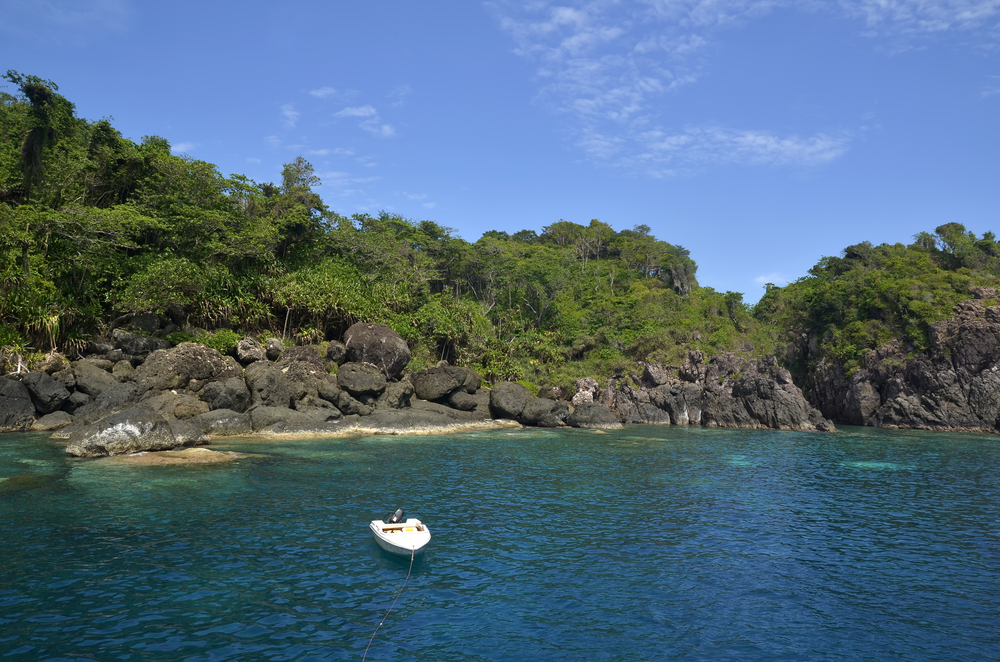 Pulau Tenggol is part of a string of islands including Pulau Perhentian and Pulau Redang, off the coast of the mainland near Dungun. This island is more well-known amongst the divers as it offers an abundant of marine life compared to other commercialised islands like Tioman. Sightings here include sharks, rays and nudibranch.
6. Perhentian Islands, Terrengganu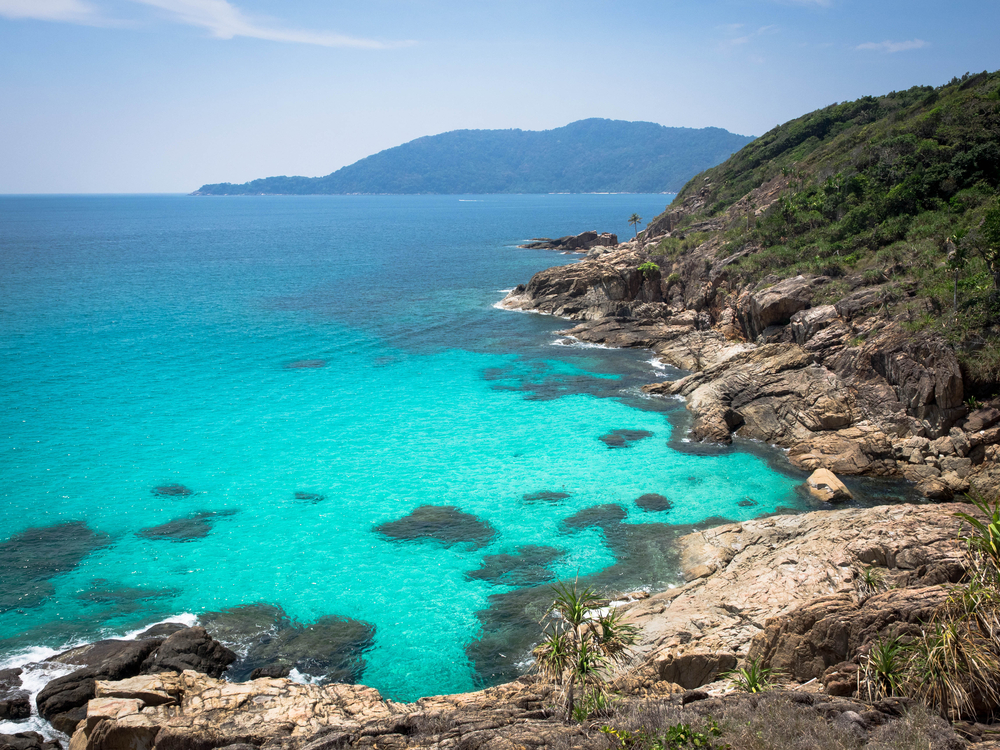 The Perhentian Islands have been dubbed 'paradise' on many occasions. They are made of the larger island, Perhentian Bersar, and smaller island, Perhentian Kecil. Both islands are fringed by sandy white beaches, and the reefs and crystal clear water are host to a wide variety of coral, sea-turtles, jellyfish, small sharks and reef-fish.
See Also: Two Beach Resorts in Pulau Perhentian You Should Know
7. Pangkor Island, Perak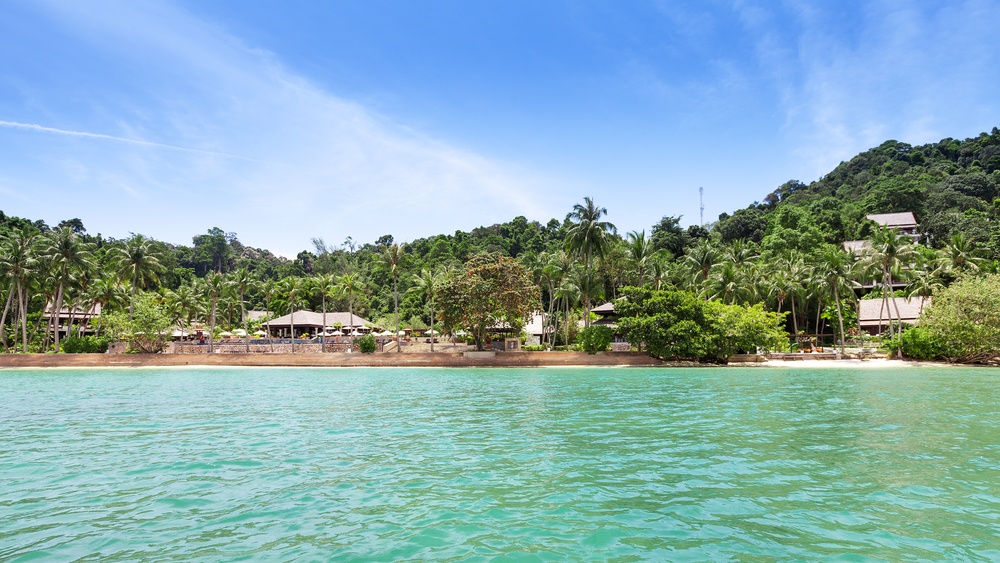 Pangkor Island is situated off the coast of Perak state near Lumut, roughly halfway between Kuala Lumpur and Penang. It was previously reported that celebrities such as Kiera Knightley, Sting and Anna Friel are fans of the island, or more accurately the sister island Pangkor Laut. Fortunately, the main Pangkor Island offers a more affordable getaway with beautiful beaches like Coral Bay and Teluk Nipah.
See Also: Pangkor's Hidden Gems
8. Redang Island, Terrengganu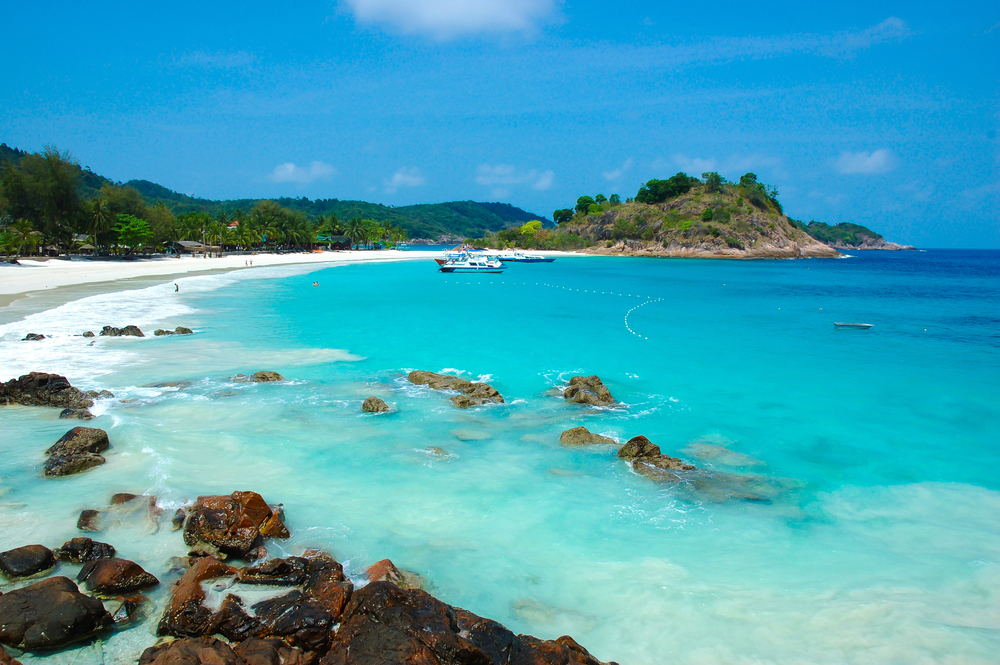 I don't think I need to introduce Redang Island. It is a haven for all islanders. There are plenty of accommodation options to choose from; budget to the ones you can splurge on. Period.
See Also: Holiday at Three Redang Beach Resorts
9. Layang-Layang Island, Sabah
Layang Layang Island is also commonly known as Swallow Reef Island. It is one of the most popular dive destinations for diving enthusiast and for the rest, it is a serene island to chill out on. Bird watching is also a popular activity on Layang Layang. For the wanderers, do be careful because there is a naval base and trespassing will result in trouble!
Otherwise, just stay underwater (there's so much to see) or bask in your deck chairs. Either way, this is a blissful island retreat; one that's perfect for 'layang' around.
10. Mabul Island, Sabah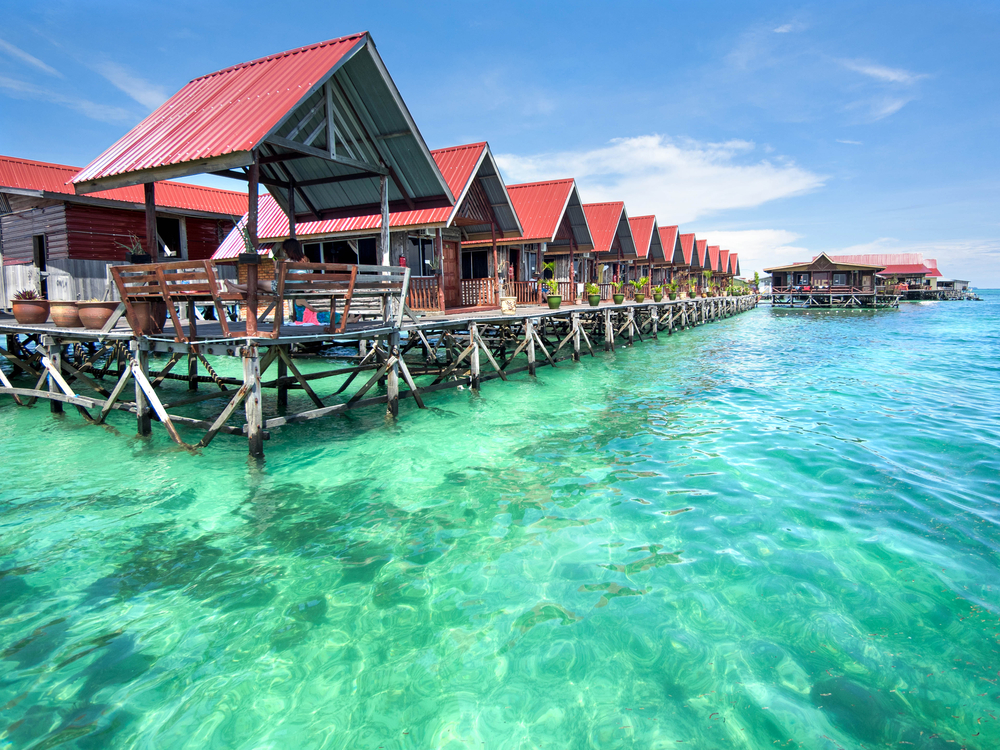 Who needs Maldives when you have Malaysia? (Haha okay I'm kidding, I want to go Maldives, too). But this place is heaven – friends who have been there swear by it. I've included Sipadan as part of Mabul Island as it is a beautiful dive destination but I've been told by Malaysian friends that you need a dive permit to head there. If you don't have one, stay on Mabul Island, which is equally deserving. Though, be prepared to have a hole burnt in your pocket!
Check out ExpatGo's Agoda hotel directory to start planning your island getaway.
This article was originally published on peregrinate with me in 2014 and was updated in May 2016.
Read more:
---
"ExpatGo welcomes and encourages comments, input, and divergent opinions. However, we kindly request that you use suitable language in your comments, and refrain from any sort of personal attack, hate speech, or disparaging rhetoric. Comments not in line with this are subject to removal from the site. "
Comments