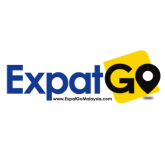 Malaysia is racing against the clock to meet its stated goals for 2020. To propel the country into high-income, fully developed status, Malaysia introduced an incredibly ambitious program six years ago. The Expat's editorial team examine this immense nation-building project that seeks to do no less than completely change the country and its government.
If you've lived in Malaysia for any length of time, you've probably heard about the country's Government Transformation Programme. But what is it? The impetus behind this farreaching programme is the desire to transform Malaysia into a high-income nation and push this Southeast Asian country into the leagues of high-ranking global leaders in the coming years.
This project, known as the Government Transformation Programme, was introduced by the Malaysian Prime Minister Dato' Sri Najib Tun Razak in April 2009 and, seven years on, is making noticeable changes to the country. It's important to understand that this program was never conceived to merely tweak the status quo or make only minor improvements.
According to the programme architects, "Malaysia doesn't have time to make small, incremental changes. Instead, the transformation process has to set its sights on goals so high and change so radical that it becomes a totally different organisation." So the goal of this project is a complete and thorough transformation, a Herculean task to be certain.
Government Transformation Programme (GTP)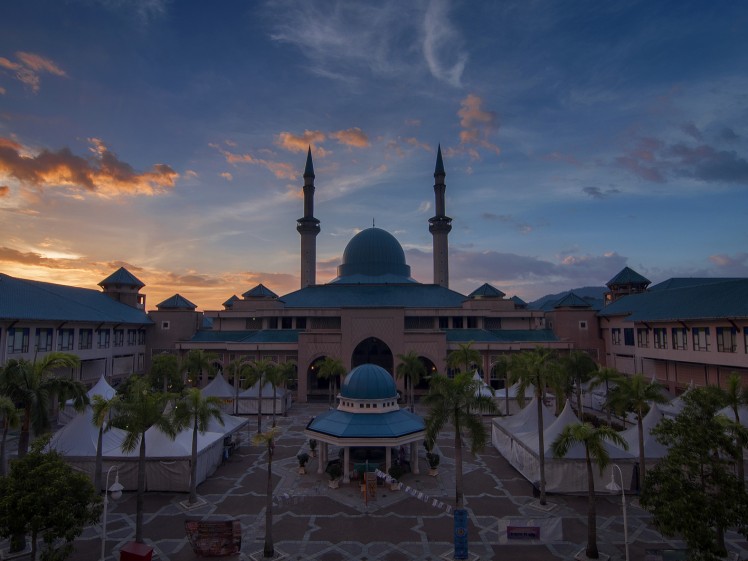 International Islamic University Malaysia. Photo credit: asyraaf.azahari / Foter / CC BY-NC-SA
The objective of the GTP is twofold: first, to enable the government to be more effective in its delivery of services and accountable for outcomes that matter most to the people of Malaysia; and second, to move Malaysia closer to becoming an advanced, united, and just society with high standards of living for all. This is in line with the national mission of achieving Vision 2020: Making Malaysia a fully developed nation by the year 2020.
In order to make the GTP a reality, the government has highlighted a number of National Key Result Areas (NKRAs) and Ministerial Key Result Areas (MKRAs). The NKRAs are deemed as priority areas that require attention and will deliver quick and large improvements, addressing the urgent needs of the citizens of the country. The NKRAs (and their ministerial heads) are:
• Reducing crime (Minister of Home Affairs)
• Fighting corruption (Minister in the Prime Minister's Department)
• Improving student outcomes (Minister of Education)
• Addressing the rising cost of living (Deputy Prime Minister)
• Raising living standards of low-income households (Minister of Women, Family, and Community Development)
• Improving rural basic infrastructure (Minister of Rural and Regional Development)
• Improving urban public transport (Minister of Transport)
The NKRAs are collectively owned by the Cabinet, while accountability for delivery rests on the Lead Minister appointed for each area. The ministers are formally monitored by the Deputy Prime Minister of Malaysia.
The GTP is yielding real results on a number of fronts. For example, since 2010, various ministries and agencies have worked together to ensure that basic infrastructure needs were put in place for over 5.1 million Malaysians, which included 4,069 km of rural roads connectivity to help facilitate trade and commerce through the effective movement of goods and services.
Focused rural development through the Improving Rural Development NKRA has also ensured the availability of electricity for 115,296 rural homes, clean and treated water for 328,071 rural households, and the building and restoration of 64,397 rural homes. Access to urban public transport has been improved under the Improving Urban Public Transport (UPT) NKRA, which dealt with high congestion and unreliable service on the rail network with frequent delays as well as integrating the various public transport modes and improving the end-to-end journey experience on public transport.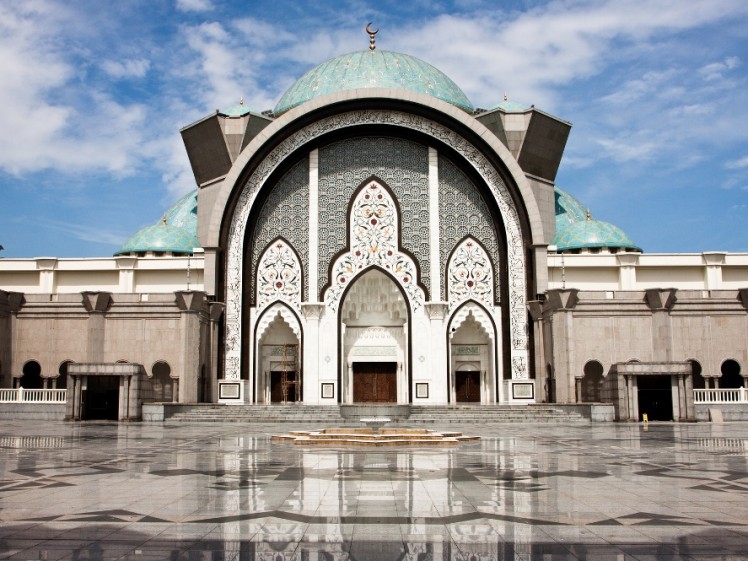 Additionally, the Fighting Corruption NKRA, which was conceived to combat grand corruption – including political corruption, bribery and corruption within the government procurement process, and within government regulatory and enforcement agencies – has implemented a range of initiatives that have resulted in a number of key outcomes over the past four years. This set a strong foundation for a corruption free country.
These include a "Name and Shame" offender database, functioning as a public database to house information on convicted offenders of corruption and the announcement of a zero tolerance policy supported by a robust Whistleblower Protection framework.
The GTP has been divided into three distinct phases, each with its own focal points:
• GTP 1.0: The First Horizon
The first horizon of the GTP kicked off in 2010 following the identification of the National and Ministerial Key Results Areas (NKRAs and MKRAs). As the curtain-raiser for the GTP as a whole, the immediate goal of GTP 1.0 was to arrest the decline in the NKRAs and to sow the seeds of mentality and foster a mindset change that would lay the foundation for the remainder of the transformation programme.
GTP 1.0 also played an important role in helping the government gauge the effectiveness of its targeted approach, and to help government better understand how to best meet the overall targets of the GTP. Quantifiable National Key Performance Indicators (NKPIs) of GTP 1.0, i.e. the targets of each NKRA, were introduced to help gauge the success of each individual initiative thereby providing real and measurable standards from which to judge the success of each respective horizon.
• GTP 2.0: Enhancing Change
By almost all accounts, the GTP 1.0 'pilot' programme was considered a stellar success, judging from its results. GTP 2.0, which formally kicked off in 2013, set an objective of further enhancing the transformative initiatives initiated in the first phase.
GTP 2.0 expanded and enhanced GTP 1.0 initiatives that were proven to be effective, and introduced new initiatives that further expanded the nexus of change.
• GTP 3.0: To the Future
Finally, the last phase of the GTP is to leverage the changes brought about by the two previous horizons to establish new innovative governance structures that are centred on the people of Malaysia.
The gradual change in focus of the GTP is a necessary part of this transformation process as it allows for each respective stakeholder to build a proper foundation each step of the way. Measures are also simultaneously evaluated to determine their efficacy and re-strategised to cope with new challenges or changing parameters.
Economic Transformation Programme (ETP)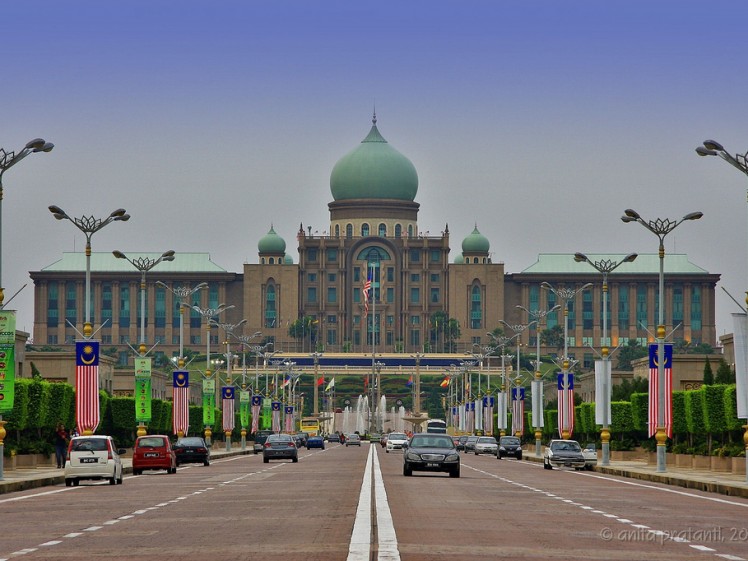 Perdana Putra. Photo credit: pratanti / Foter / CC BY
The ETP is a focused, inclusive, and sustainable initiative that aims to transform Malaysia into a high-income nation by 2020. The ETP unit was formed within the Performance Management and Delivery Unit (PEMANDU) to ensure that obstacles are addressed and overcome in a timely manner, leaving project owners free to concentrate on implementation.
Launched in October 2010, the ETP is driven by 12 National Key Economic Areas (NKEAs) that have been selected as key areas to aid the economy and boost the country economically. The 12 NKEAs consist of 11 industries and one geographical location and are as follows: Oil, Gas and Energy; Palm Oil; Financial Services; Wholesale and Retail; Tourism; Business Services; Electrical and Electronics; Communications Content and Infrastructure; Healthcare; Education; Agriculture; and Greater Kuala Lumpur/ Klang Valley.
Each NKEA has a Lead Minister who is responsible for ensuring timely outcomes based on Key Performance Indicators, which allows progress and performance to be measured accurately. Coupled with a rigorous governance structure that escalates unresolved problems up to the highest levels of the government, the ETP will see fruition of the targets and thereby transform Malaysia into a high-income nation by 2020.
The ETP and GTP are complementary programmes, with the ETP focused on the creation of wealth, while the GTP looks at the socioeconomic aspects of the nation, raising the quality of life through better delivery of public services.
Each of these sectors has a number of Entry Point Projects (EPPs) – 131 in total – that have been clearly outlined and are highlighted as practical ways to achieve the economic transformation required. These EPPs will lead Malaysia towards achieving a high-income nation status with an annual per capita income of US$15,000 and create more than 3.3 million new jobs throughout the country by 2020.
Indeed, Malaysia is on track to reach this high-income target by 2020, if not sooner, said Minister in the Prime Minister's Department and CEO of PEMANDU, Dato' Sri Idris Jala."GNI per capita has climbed steadily from US$7,059 in 2009 to US$10,060 in 2013, representing a growth of 42.5% during the period," he said.
Additionally, in the second quarter of 2014, the Malaysian economy maintained its growth trajectory at 6.4% while also recording the highest year-on-year Q2 growth rate since 2011, said Minister in the Prime Minister's Department in charge of the Economic Planning Unit Dato' Sri Abdul Wahid Omar. Malaysia's real GDP (at 2005 constant prices) registered growth of 5.2%, 5.6%, and 4.7% in 2011, 2012, and 2013, respectively.
As of 2015, the Minister of International Trade and Industry, Dato' Sri Mustapa Mohamed added that the ETP has delivered results and would continue to deliver in the next few years. This can be seen through Malaysia's steady rise in international competitiveness rankings such as coming in 6th in the World Bank's Ease of Doing Business Report 2014, and 12th in IMD's World Competitiveness Yearbook, which has helped reinforce Malaysia's appeal as a favourable investment destination.
"It is heartening to see that Malaysia's economy continues to grow. Since 2010, approved pipeline investment has been increasing year-on-year surpassing the government's annual investment target of RM148 billion under the 10th Malaysia Plan. In 2011, approved investment stood at RM154.6 billion; in 2012, RM167.8 billion; and in 2013, RM216.5 billion," said Dato' Sri Mustapa.
Additionally, private investment has tripled following the implementation of the ETP between 2010 and 2013, recording a 15.3% CAGR growth compared to 4.7% between 2008 and 2010, he said. This increase in investments has led to the creation of new jobs and opportunities. Since the launch of the ETP in 2010, areas under the NKEAs have generated a total of 1.3 million additional employment opportunities, Dato' Sri Idris said. The ETP targets to create 3.3 million new jobs by 2020, of which 50% would be considered "high value" jobs.
The clock is ticking

Klang River. Photo credit: Rithauddin / Foter / CC BY
In 2015 the GTP's third and final phase began to unfold, and during the year the programme saw tremendous success. However, in some respects, it became apparent that some goals may have been a bit too ambitious, given the prescribed timeframe. It seems unlikely that Kuala Lumpur will make enough positive movement on the worldwide liveability index to achieve the stated goal of it being among the world's top 20 "most liveable" cities.
Among initiatives planned for Kuala Lumpur under the ETP to help reach that lofty goal are a multi-billion ringgit Mass Rapid Transit system to enhance public transportation, a complete rehabilitation of the city's polluted rivers, more green space and more trees, a high-speed rail link to Singapore, and improved pedestrian linkages, among other projects. But of course, implementation takes time.
Though the Malaysian capital fares quite well against many other Asian cities, its worldwide ranking has remained relatively stagnant. The annual quality of living survey from Mercer ranks KL at #80, while the Economic Intelligence Unit's ranking lists KL at 78th of 140 cities.
In a separate study which altered the variables and looked at only 70 cities, the Malaysian capital ranked 37th. KL's attractiveness, it seems, is vulnerable on account of a lack of world-class universities, relatively low salaries, a shortage of major cultural and outdoor attractions, poor maintenance, perceived low levels of sophistication, increasing urban sprawl, crime, unhygienic conditions, and traffic congestion.
However, we would caution that such rankings be taken in context. Though of course there's a certain element of pride taken when your city is ranked well in such a list, not every factor that affects liveability is taken into account, and the variables are somewhat different, as well, depending on which firm is conducting the ranking.
When looking at the common criteria, however, it seems very likely that if Malaysia satisfies even most of the initiatives in the GTP and ETP, the positive impact will be dramatic and far-reaching, affecting generations to come, and almost certainly making Kuala Lumpur, and the country as a whole, a better place to call home.
Source: The Expat Magazine February 2015. This article was updated by ExpatGo Staff on the 3 June 2016.

---
"ExpatGo welcomes and encourages comments, input, and divergent opinions. However, we kindly request that you use suitable language in your comments, and refrain from any sort of personal attack, hate speech, or disparaging rhetoric. Comments not in line with this are subject to removal from the site. "
Comments