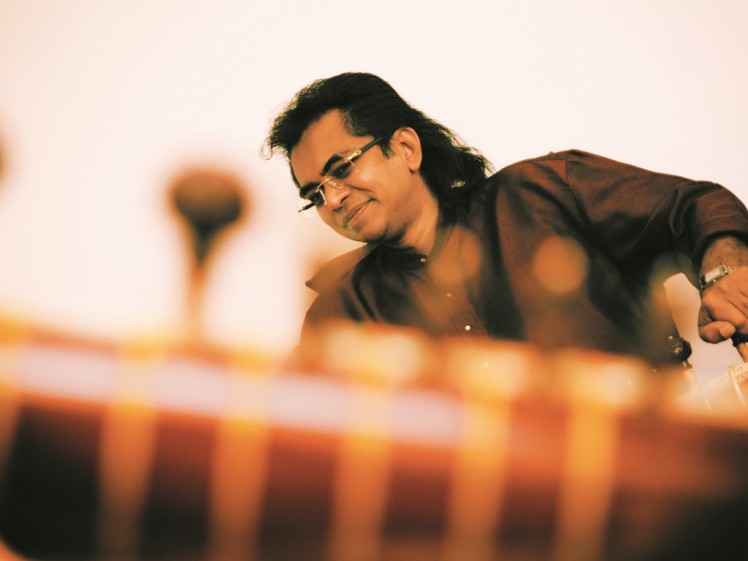 Music is a powerful thing. It influences cultures, brings people together, and in some families, forges a shared legacy. Vatsala Devi meets Samuel Dass, a gifted Malaysian sitarist whose life story is a personal affirmation of music's enduring strength.
Samuel Dass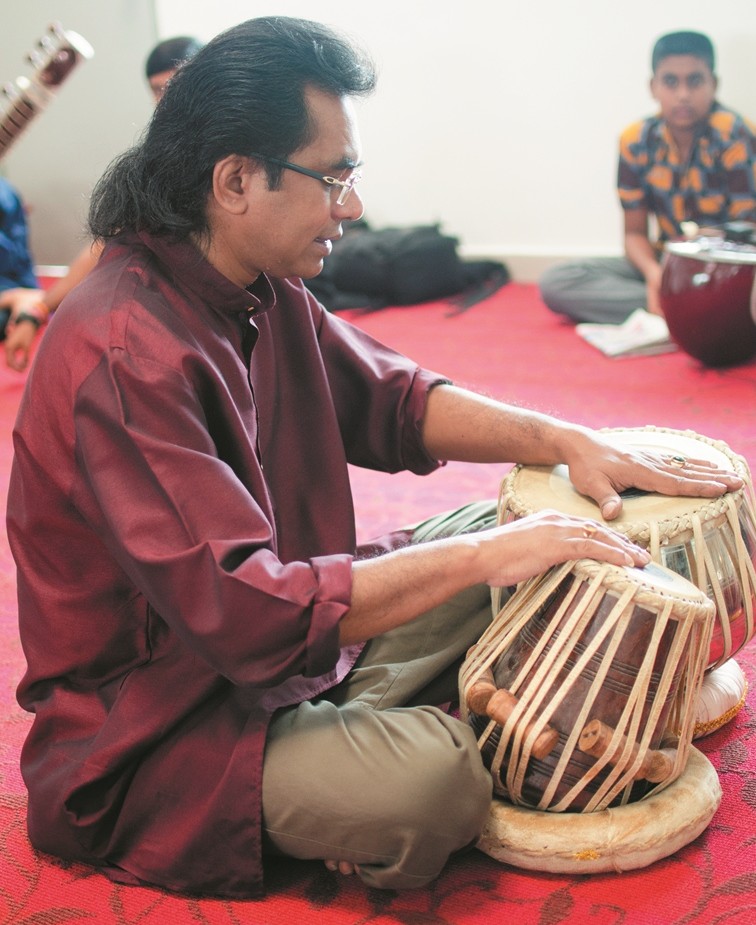 In the international music arena, the name Ravi Shankar draws instant recognition and admiration. After all, Ravi Shankar is a multiple Grammy Award-winning Indian musician best known for his virtuosity on the sitar. But what do Ravi Shankar and Samuel J Dass have in common, you might ask? Well, for one both individuals profess a deep abiding love for the same musical instrument – the sitar – and both individuals are legends in their own right. The sitar maestro, Ravi Shankar who passed away in 2012 received three highest national civil honours of India and honours from the UNESCO International Music Council, a Magsaysay award, a Légion d'honneur while Samuel J Dass has made the country proud by winning seven gold medals and one silver medal at theWorld Championship of Performing Arts in Hollywood, Los Angeles in 2006. In addition to taking home seven Champion of the World plaques at the same competition, Samuel was the only one from the Malaysian team to be chosen to compete in the Grand Championships which was held at the world renowned Palladium Auditorium.
With a list of awards and adoring fans throughout the world, Samuel is modest about and humbled by his successes. "When you have been playing the sitar for as long as I have, the passion easily supersedes the interest to win competitions. I feel that music cannot and should not be judged in a competition, because music is subjective. The level of interest for music genres differs from one person to another, and there are many external factors involved that can work in a contestant's favour or against it," said Samuel.
From the Beginning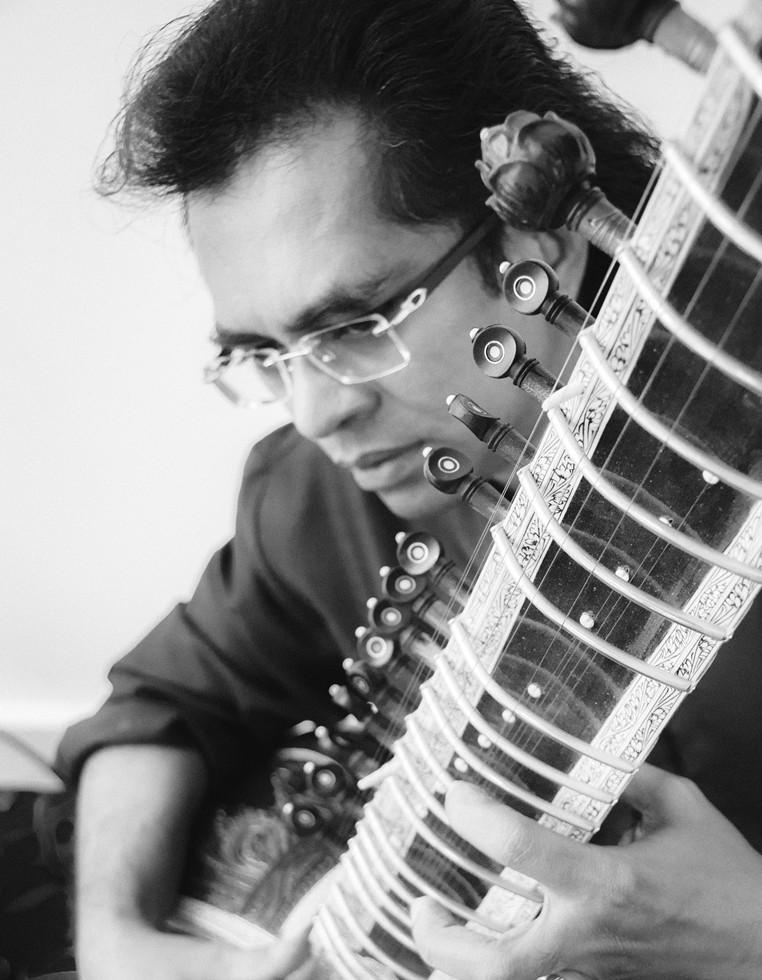 Hailing from Klang, Samuel Jabamalai Dass began his affair with the sitar at a tender age. His recollections of his early days consist of him being presented with a small sitar when he was five years old so he could fiddle and get a hang of the instrument. "My father was a well-known musician during the '60s and '70s," Samuel explained. "He was a sitarist attached to Radio Television Malaysia performing with an orchestra doing various shows. I got roped into music when he presented me with a mini sitar at the age of five. At that time, it was more so he could teach me the basics of it. It was never serious. But sadly, when I was seven,my father was diagnosed with cancer. Fearing that the art and music he loved so much would be forever lost with his passing,my father decided to seriously teach me everything he knew about music and the sitar.
"Three years after he found out he had cancer, my father passed away. In those three years, he had taught me enough for me develop an interest for the sitar," Samuel reminisced. "My father's greatest gift to me and to our family is the music he nurtured in me, and today it has become a legacy that echoes his name."
The second of six children, Samuel's pursuit of higher learning and ambition came to a grinding halt when he realized the financial constraints faced by his family. "I don't come from a wealthy background because in the past, musicians weren't earning enough to lead a comfortable life. I always harboured the ambition of becoming an engineer, but upon completing my SPM, I realized that pursuing an engineering course wasn't an option, so I decided to focus on music and make it my career," Samuel explained.
Music as a Career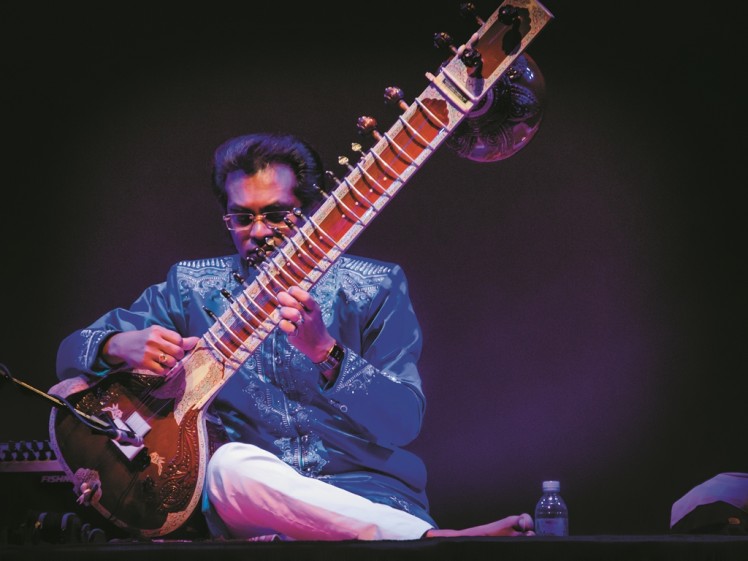 Determined to make a career out of music, and equipped with the knowledge imparted by his father, Samuel begin his formal training in Temple of Fine Arts under the tutelage of Maheswaran Orme. Three years later, he widened his knowledge in music further when he learned under Giani Bachitar Singh, a priest at a Gurudwara in Chow Kit, Kuala Lumpur. After seven years of learning music, and earning his Sangeet Bhushan, which is equivalent to a higher diploma, Samuel pushed himself to go further and learned to play the sitar and other musical instruments. Believing in the mantra that learning is a lifelong process, Samuel's thirst for learning and music never stopped, and it was this journey that took Samuel to India for seven months to learn from the one of the finest sitar players alive today, Ustad Shahid Parvez Khan, a sitar legend who learned his craft from his own father, Ustad Aziz Khan, and enjoys an impeccable pedigree. A seventh generation heir to the sitar's first family, the Etawah Gharana, Ustad's global reputation as an awe-inspiring performer is complemented by another rare gift – his ability to spread his music as a dedicated and loving guru.
Armed with all the knowledge he could glean from the crème de la crème of the classical sitar industry, Samuel felt it was time to make a mark for himself.
"Truth be told, when my father was cramming to teach me all he knew about music, I was never all that interested in it because I was forced to learn it under a strict disciplinarian – my father," he said sheepishly. "But after his passing, my interest for sitar slowly and steadily grew to what it is today. It was a natural inclination."
Early Days of Performing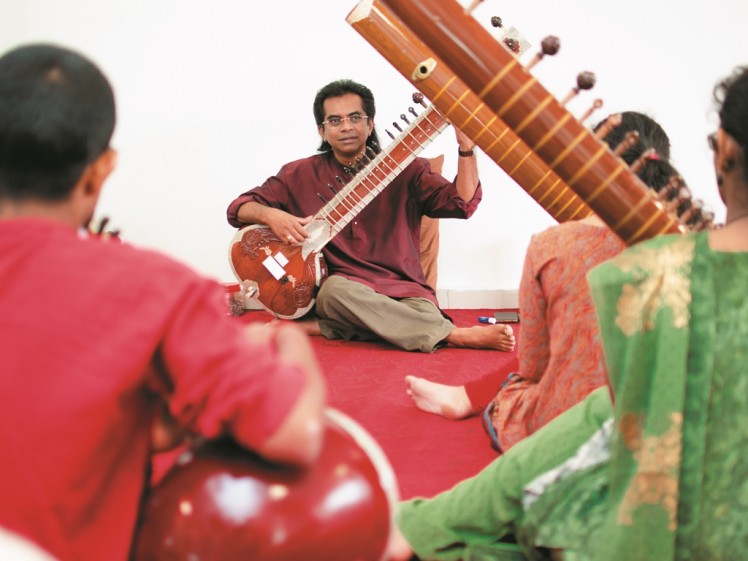 From age 18, Samuel was already performing in the local and international arena, and the reception he got from his audience was more than encouraging. This he credits to the fact that he has created his own style of music. "It is imperative for a musician to create an identity for himself or herself, because that is what will carry the person through. Although imitation is the best form of flattery, it is not an attribute people look for in fresh and emerging musicians," he explained. Samuel's talents aren't limited to playing the sitar, either: his style of music can be best described as gayaki ang (vocal style). A search on the Internet revealed that Indian musicians believe that singing, or gayaki, is the ultimate, purest form of music. It's a gift with which Samuel has been bestowed in abundance.
Since his earliest days of performing, Samuel has also been serenading audiences within the country and also in Singapore, but his first really international performance came three years later. Performing for the first time in Australia, Samuel explained that it is very exciting to perform in Western countries where the appreciation for classical music is deeper and the audience are in awe. "I think the Westerners are more appreciative of classical music because they have already heard and witnessed fusion music. And since I prefer playing classical music to fusion music on the sitar – simply because it allows me to showcase a repertoire – the international audiences are really able to appreciate the music I play." After delighting audiences in countries such as Malaysia, Singapore, Brunei, the UK, Taiwan, and Korea, with his music, Samuel has decided to focus his energy on creating new talents. "I am in my 40s now, and I feel the time is ripe to pass what I've learned from my father and masters to the younger generation. It is time the baton is passed to them so they can create a name for themselves and keep the flames of traditional music burning."
Swara Community Arts Centre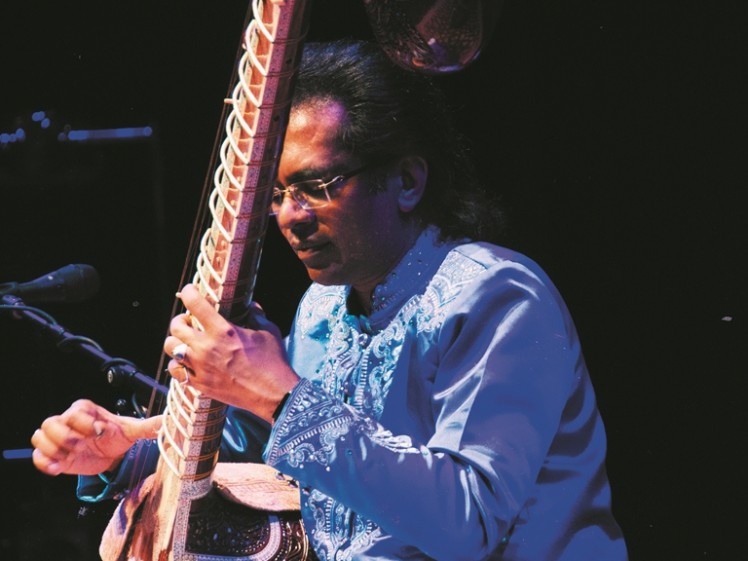 With this in mind, late last year, Samuel opened the Swara Community Arts Centre, a place where those with the passion to learn can develop and nurture an education in classical Indian music. Through the establishment of Swara Community Arts Center, Samuel and his team of educators hope to create awareness and strengthen the art of Indian music and its presence in Malaysia. Located in a suburb in Petaling Jaya, the non-profit organization has 70 students to date, and the number is rising with every passing month. With classes such as Sitar, Tabla, Carnatic Violin, Odissi, and Bharathanatyam on offer, the centre has been receiving encouraging support from music enthusiasts and parents who want their children to connect with their own creativities.
Firmly believing that the study of music and arts enriches not only the life of the student, but the community as well, Samuel, who is also one of the teachers at Swara, explained that despite its roots in classical Indian music, the centre is open to people from all walks of life regardless of race, religion, or creed. "Here we not only teach students about music," he explained, "but we also educate them on the importance of engaging in charitable acts. For example, every once in a while, we invite children from group homes to join us and partake in celebrating life and music."
Music, Samuel feels, is one of the most powerful and moving ways to bring people together. "It is this motivation that drove me to set up Swara," he said. "Through this centre, I want people to know that music transcends boundaries like race and religion and that everyone can learn music instruments belonging to any culture."
Source: Senses of Malaysia March-April 2015



" ExpatGo welcomes and encourages comments, input, and divergent opinions. However, we kindly request that you use suitable language in your comments, and refrain from any sort of personal attack, hate speech, or disparaging rhetoric. Comments not in line with this are subject to removal from the site. "



Comments