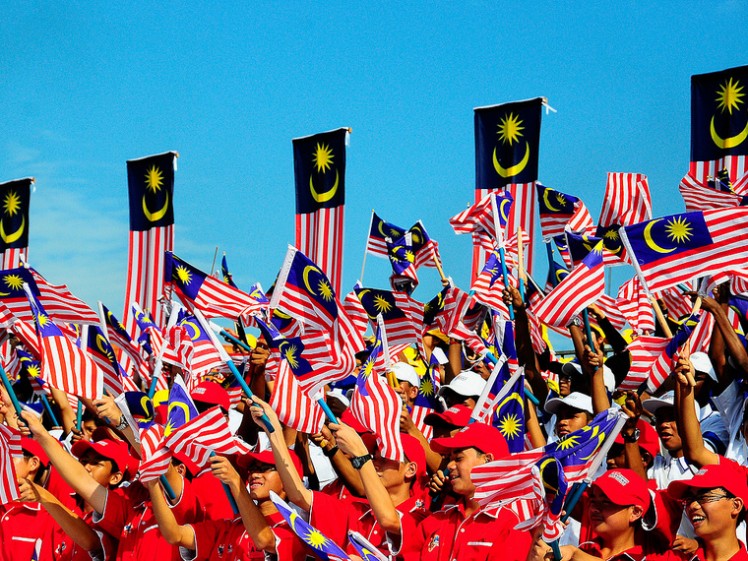 Photo credit: enshahdi II / Foter / CC BY-NC-SA
We have had many expats ask us whether the Malaysian government has given up on the 1Malaysia theme, a campaign which they understood to be about bringing the races together. We certainly don't think they have set it aside, but can understand why so many expats tell us they feel that racial tensions are growing in the country. Clearly this is a very disturbing development for expats who have long praised Malaysia for its racial tolerance and the ability of races with different cultures and religions to peacefully coexist. Apart from the obvious domestic issues which can be ignited, increased racial tensions contribute to a negative international perception and can end up affecting foreign investment and the economy.
Several incidents, even before the recent Red Shirt rally, had expats concerned, as they seemed to be all about violent confrontation. The fact the government seemed to ignore them and even gave the Red Shirt rally the green light – not least on a holiday when the country should have been celebrating togetherness and unity – was also quite disturbing to some people, particularly as it was also fairly clear that some demonstrators were looking for trouble.
The police are to be commended for the way they handled both the Red Shirt rally and the previous, more peaceful – yet deemed illegal – Bersih 4 rally. It is not easy handling crowd control and staying calm when confronted with thousands of people, even more so when the weather is hot and humid. They did an excellent job.
That said, it is a bit concerning to observe that so many Malays apparently feel so insecure that they needed to hold a rally to assert themselves. For the last 50 years here, the government has done a lot to help the Malays with various affirmative action programmes. One would have thought they would therefore not feel threatened and would appreciate the efforts that have been made to eradicate poverty among their race and help them participate in the country's economic growth.
It also seemed clear that many of them do not appreciate the contribution that other races have made to Malaysia's growth and economic success, or the fact that it is this success which has enabled the funding of many programmes to help Malays. Clearly more needs to be done to help correct this wrong perception, and renewed focus needs to be made to ensure the country moves back towards ethnic harmony. Any further slide would make the international community very nervous.
On a different topic, we were both saddened and disturbed to hear about the murder of Kevin Morais, a senior officer from the Malaysian Anti-Corruption Commission (MACC). It appears his murder was linked to an investigation he was leading. It is a high price to pay for carrying out your assigned duties and a grim reminder that this is still a country where professional hits are not uncommon. We hope all the perpetrators will swiftly be brought to justice.
The MACC has been in the news a lot lately, and in the October issue of The Expat magazine you will see that they write about some of their successes. We know they have often come under criticism, particularly in recent weeks, but we have been impressed by their strong commitment to eradicating corruption, even in spite of apparent resistance from some quarters. It should be noted that they only investigate corruption and have no powers to prosecute. That decision lies with the Attorney General.
Together with the haze, it hasn't been the best of months. Let's hope things get better soon.
Read More:
Source: The Expat magazine October 2015
---
"ExpatGo welcomes and encourages comments, input, and divergent opinions. However, we kindly request that you use suitable language in your comments, and refrain from any sort of personal attack, hate speech, or disparaging rhetoric. Comments not in line with this are subject to removal from the site. "
Comments