Casting off the trappings of the city for a day, Paula Tan takes a memorable weekend excursion to rural Malaysia, and not only finds the charms of small-town Temerloh ripe for exploration, but also rediscovers forgotten childhood memories.
I've never been what you would call a small town girl, and I'd rarely ever pick a rainforest retreat over a Club21 sale. Therefore, my other half's suggestion that we go durian hunting and in search of some grade-A fish curry over the weekend drew raised eyebrows. Still, on a sunny Saturday morning, we tossed our backpacks in the SUV and took off in the direction of Pahang with three towns on our list – known to the Malaysian traveler as hallowed ground for nature's wonders and good food.
Exploring Lanchang and the Elephant Sanctuary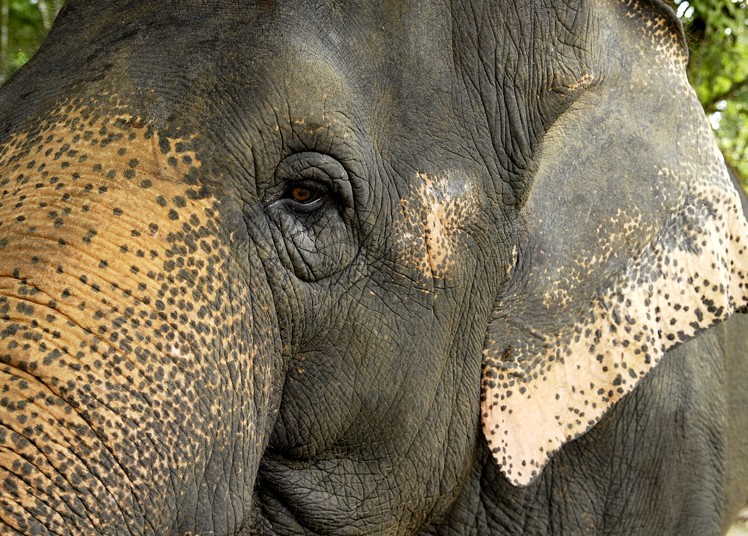 Photo credit: Sarolazmi / Foter / CC BY-NC-SA
Thanks to an unobstructed highway, we swished past the Gombak toll plaza, had brunch at Genting Sempah and made it to our first destination, Lanchang, by lunchtime. Once off the Kuala Lumpur–Karak Expressway, three lanes merged into a dusty village road flanked by palm oil trees, kampung houses, and an occasional skittish goat. Despite not being outdoorsy, I love animals, which is why Lanchang, a tiny Pahang township and home to a large elephant sanctuary, was on the agenda. Fifteen minutes after the highway exit, we pulled into the compound of the Kuala Gandah Elephant Sanctuary. While entry is free, visitors are requested to register at the lobby, and the only payment required is if one wishes to participate in the elephant bathing. Understandably, all donations are welcome, and the residents will charm you into parting with a sizeable one. The Kuala Gandah elephant experience began with a short film on how elephants are relocated in the region, after which, our guide, Fitri, introduced us to their rescuees, all housed in a cageless environment. As we met each elephant, learning how it was found, it was captivating to see the bond between the caregivers and their charges – and how these playful giants stretched out their trunks to interact with visitors. The highlight, undoubtedly, was bath time, during which I clambered into the river to help give a baby elephant named Lepa a scrub – and received an unforgettable trunk hug from her in return. If you're not an elephant person, you may prefer the Javan Rusa species of deer at the Deerland Park along the same road, or the Seladang, or gaur breeding center in nearby Jenderak, Temerloh. The buffalo-like gaur is Malaysia's second-largest land mammal after the elephant. Closer still to nature is the Gunung Senyum Recreational Forest, a mere 20 kilometers away, where you can wander through a labyrinth of caves and leafy jungle paths.
On the Way to Temerloh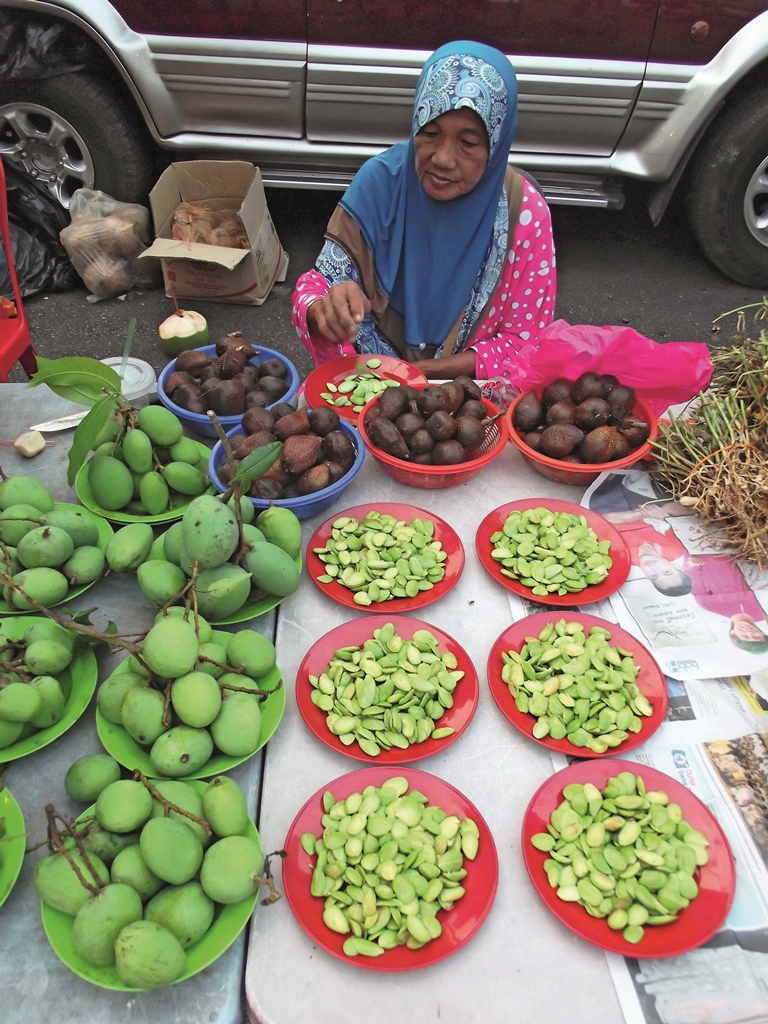 Emerging from the sanctuary radiating elephant love and stuffed with ice cream, we drove on to Temerloh, which was a half hour's drive. Located about 130 kilometers from Kuala Lumpur along the Kuantan– Kuala Lumpur trunk road, Temerloh is Pahang's next-largest town after Kuantan. It sits at the confluence of the Pahang and Semantan rivers and is an ideal diversion point for those who plan to explore Taman Negara national park and Lake Bera. In a geographic nutshell, the name Temerloh collectively refers to an area which also includes the smaller towns adjacent to it, namely Mentakab, Lanchang, Kuala Krau, and Kerdau.
City of the Patin Fish
On spotting the Temerloh signboard, we took a left into the town, to be greeted by a roundabout of little plaques printed with the title Bandar Ikan Patin, or City of the Patin Fish. Patin is otherwise known as the silver catfish, and Temerloh's strategic location has its waters teaming with freshwater fish, among the many species being Tilapia, Jelawat, Baung, Lampam, Belida, and Kerai. The abundance of Patin makes for a delicious variety of local dishes, the most popular of which is a creamy fish curry with a hint of durian. It is the perfect complement to a steaming plate of nasi ulam, a tasty rice dish. Taking residence by the riverside, Temerloh's bustling agricultural market, Pekan Sehari, plies its trade with a wide variety of local produce, including fish. Believed to be Pahang's largest market, its vendors transport their goods by boat at the crack of dawn on Sunday mornings, greeting their first customers as early as 7am, with the first hint of daylight filtering from the horizon.
Eager to sample Temerloh's fabled curry, which had been described with rapture by drooling friends, we set out for the town centre in nearby Mentakab. Before long, we were strolling through a quaint pasar malam, or night market, to the strains of Teresa Teng, eyeing bundles of yellow rambutans, vegetables, and an array of street food. The popular Wai Sek Kai pasar malam comes alive nightly along two blocks, and it's all you need for a great meal – or to buy the ingredients to cook one from scratch. By the end of block one, we were laden with bags of gulai patin masak tempoyak – the famous Patin curry, along with dumplings, traditional pastries, and miscellaneous desserts I hadn't seen since childhood. At the end of the second block, we found a bak kut teh shop, sporting delightfully charred walls due to decades of steam from earthenware pots used to brew this soulful pork broth. Ordering a generous portion, we enjoyed our multicultural spread as evening shadows fell, coupled with our bounty from the street market.
Accommodation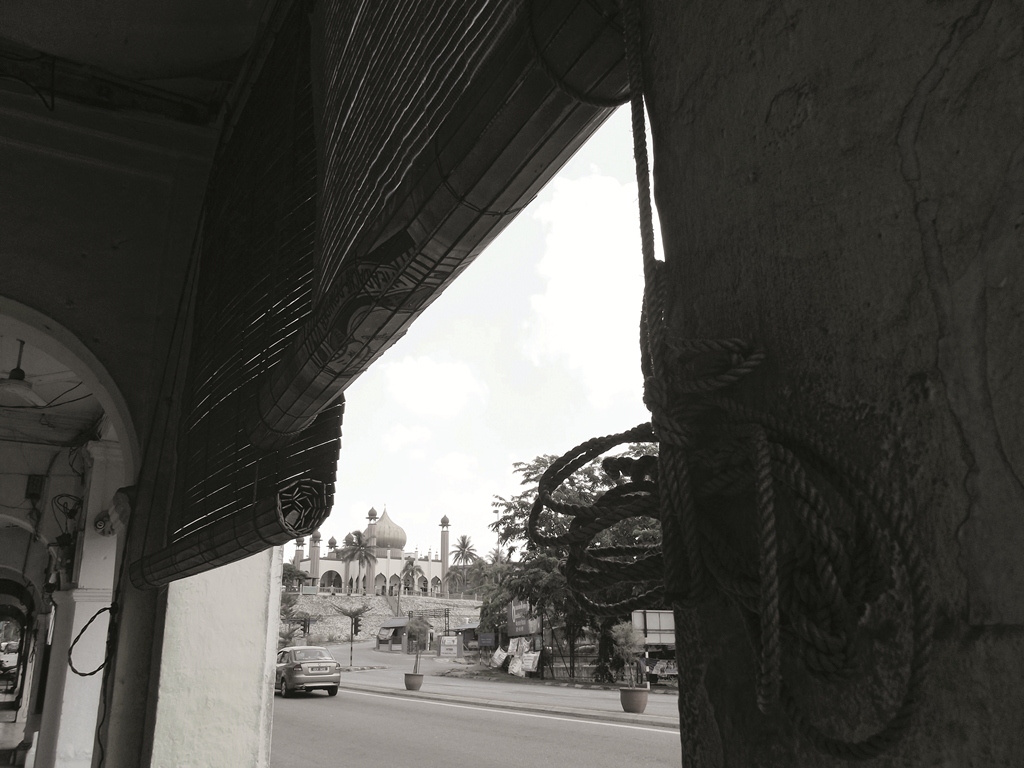 While in Temerloh, we stayed at the little U-Design Hotel, located to the right of the Temerloh Mall that houses a Watson's pharmacy and very decent hypermarket. However, if you fancy a taste of the district's original flavour, there are several village homestays whose friendly hosts will take you on a walkabout of the vicinity. Driving around the following day, we ventured deep into Temerloh's country lanes, passing rubber groves, waving children, and beautiful traditional Malay houses. Temerloh's town center moves at its own laidback pace, with its vintage shops, colonial buildings, and a bus station where the '80s still seem to resonate.
Mentakab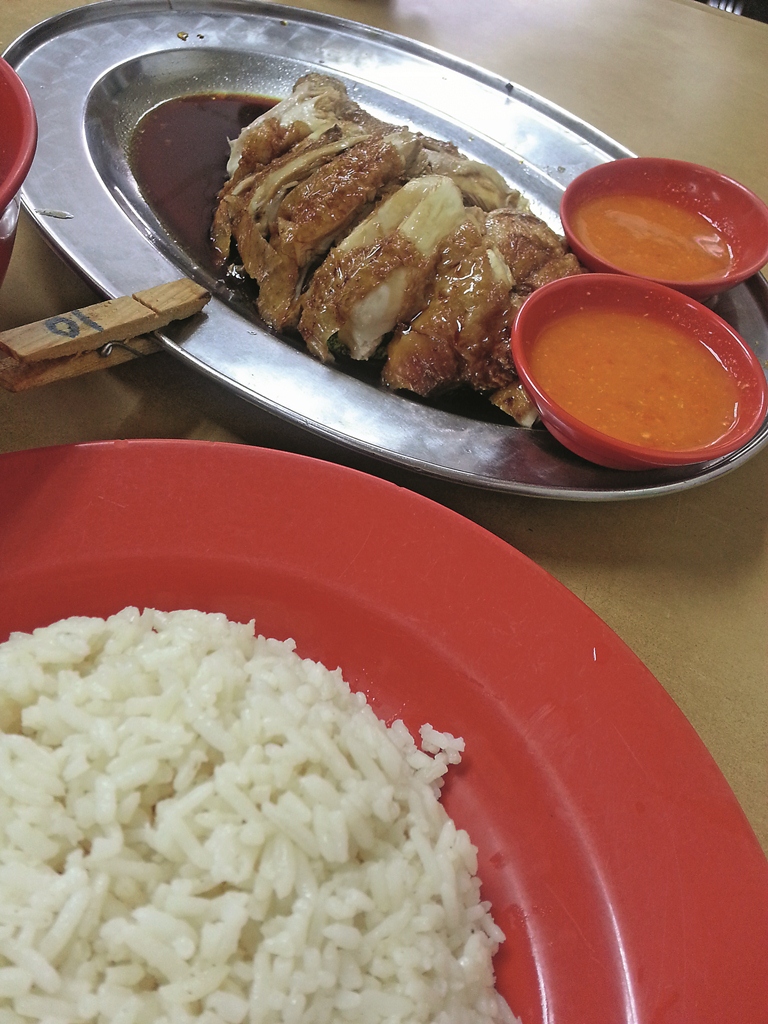 Lunchtime found us in Mentakab again, awash in the gingery aroma of juicy chicken and fragrant rice that drew us like an invisible magnet into the Sin Sek Kee Hainanese chicken rice shop. A chat with the cheerful 84-year-old taukeh soh, who doubles as cashier, revealed that business is so brisk that customers often wait for up to half an hour for a table. After my other half wolfed down a second serving of rice, we were bursting at the seams, but still could not resist the little heritage café around the corner. The Milano Café, also known by the quirky moniker 'Café. Waiting. Love', serves a noteworthy cup of coffee, and their specialty Kiam C was a thick, punchy brew that still visits my dreams… Lingering in the cool dimness enveloped in that rich coffee aroma, it was hard to drag ourselves back into the midday heat. Yet, as we crossed the street to our car, a weathered memorial stone standing in an open fi eld caught my eye. Erected in 1946, it honoured those who lost their lives to "the atrocities of the enemy" during the Second World War. Etched into that faded stone, the many trials this small district had endured and survived lived on in silent memory. When we finally walked away into that quiet, sunlit afternoon, it was with the reflection that being brave doesn't mean being indestructible. And these people, aware of how easily they could be defeated, had forged on – a fact that this charming town, and all of us, must never forget when life's challenges come.
Read More:
Source: Senses of Malaysia September-October 2015
---
"ExpatGo welcomes and encourages comments, input, and divergent opinions. However, we kindly request that you use suitable language in your comments, and refrain from any sort of personal attack, hate speech, or disparaging rhetoric. Comments not in line with this are subject to removal from the site. "
Comments