According to the Malaysian Institute of Road Safety Research, in 2014 alone, Malaysia witnessed over 470,000 road accidents, which led to 6,674 deaths. However, given the high number of accidents in this country and the cost of cars, insurance rates are not as high as one might think.
The calculation of insurance rates is based on the vehicle's insured sum, the cubic capacity (cc) of the vehicle's engine, the amount of "no claims discount" (NCD) you're entitled to, and the number of passengers your vehicle can legally carry.
In addition, you can opt for extra coverage for things such as legal liability to passengers, legal liability for a passenger's act of negligence, flooding, a cracked windscreen, a stolen radio/cassette, additional named drivers, and 'strike, riot, and civil commotion'. Only third-party insurance is compulsory in Malaysia, but you are well advised to takeout comprehensive coverage.
Types of car insurance
There are three types of motor insurance available in the Malaysian market:
1. Third Party
If you injure someone while driving, to avoid paying for his or her hospital bills, you need at least a third party car insurance. This protects you from claims for bodily injury or even death caused to other people ('third parties'), including any loss or damage to their vehicle or property.
This also means that you cannot claim for any damages on your own person or vehicle, as third party cover is the cheapest and most minimal policy you need to be allowed to drive legally on public roads.
2. Third Party, Fire and Theft
Like a third party insurance policy, this policy covers you against claims from third parties from bodily injury, death, and loss or damage to their property. In addition, you will be able to claim compensation for loss or damage caused by fire and car theft.
3. Comprehensive Cover
In addition to third party protection, and fire and theft coverage for you own car, you will get cover for any accidental loss or damage inflicted to your vehicle due to an accident. It is a good idea to buy a comprehensive plan if you own a relatively expensive car; of a market value of more than, say, RM35,000.
The insurance industry is highly regulated with fixed rates, so you will not be able to shop around for a low rate.
Making a claim
Some expats will be shocked to learn it can take up to six months to receive reimbursement if your car is stolen, as there are a number of checks that insurance companies are obliged to complete before they will settle your claim. As car theft is quite common in Malaysia, this can be quite a hardship.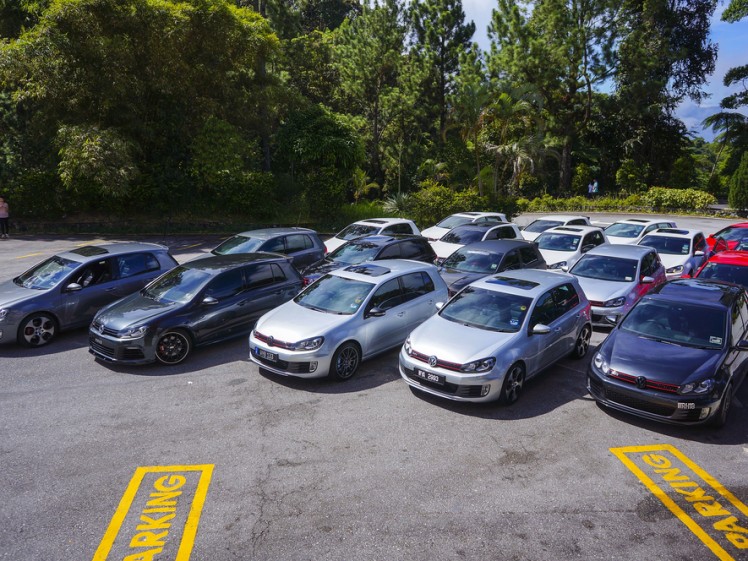 In many cases the cars are never recovered, so insurance companies will wait until they are satisfied the car is not going to reappear. They are not required to settle the claim until six months have passed – much longer than in many western countries – and some local insurance companies seem to leave payment until almost the last day.
For this reason, it may be smart to check with the insurance company about the average payout time if your car is stolen.
If you buy a new car, the car seller will arrange insurance with the company that they have a relationship with. If you want to use your own preferred company, you may have to put some pressure on them to change.
As in many countries, you are required to display your road tax sticker on the windscreen of your car, which you will receive when you apply for or renew your road tax. This works as proof that you've paid your road tax for the year, and since there are no lapse reminders, make sure you renew your insurance when it comes due or you could face a fine.
Insurance providers
This is a list of insurers offering coverage in Malaysia from ringgitplus.com:
ACE Jerneh Comprehensive Motor Insurance
AIA Comprehensive Private Car Insurance
AIG Comprehensive Motor Insurance
AXA Affin Comprehensive Motor Insurance
AXA Affin SmartDrive
Allianz Comprehensive Motor Insurance
AmGeneral Private Motor Insurance
Berjaya Sompo Private Motor Insurance
CIMB Motor Insurance
Citibank SmartDrive
Easy by RHB Easy-Insurans Kasih Motor
Etiqa Comprehensive Private Car Takaful
HSBC Comprehensive Car Insurance
Hong Leong Comprehensive Motor Insurance
Kurnia Comprehensive Motor Insurance
Liberty Comprehensive AutoStar
Lonpac Comprehensive Private Vehicle
MAA Takaful Comprehensive Motor Coverage
MPI Generali Comprehensive Private Car Insurance
MSIG Comprehensive Motor Insurance
Maybank Comprehensive eMotor Takaful
Overseas Assurance Comprehensive Motor Insurance
Pacific Comprehensive Motor Insurance
Pacific and Orient Comprehensive Motor Insurance
Progressive Comprehensive Motor Insurance
QBE Private Car Comprehensive Insurance
RHB Comprehensive Private Car Insurance
Takaful IKHLAS Comprehensive Commercial Vehicle Insurance
Takaful IKHLAS Comprehensive Private Car
Takaful Malaysia Comprehensive myMotor
Tokio Marine Comprehensive Motor Insurance
Zurich Comprehensive Motor Insurance
ExpatGo Guide to Driving in Malaysia – Index
Comments