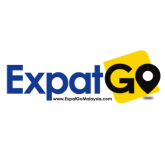 Private transportation is convenient to have while in Malaysia, but buying a car is always tricky, especially if you are a new arrival. You don't know the laws, or the common practices, or the necessary stickers and paperwork; plus if you run into the wrong people you can end up owing thousands of ringgit for a car you no longer even possess.
Peter Fong of City Motors Sdn Bhd has seen all the nightmares one can experience when buying and selling a car, and so here he shares his experiences and offers some sage advice:
Buying a new car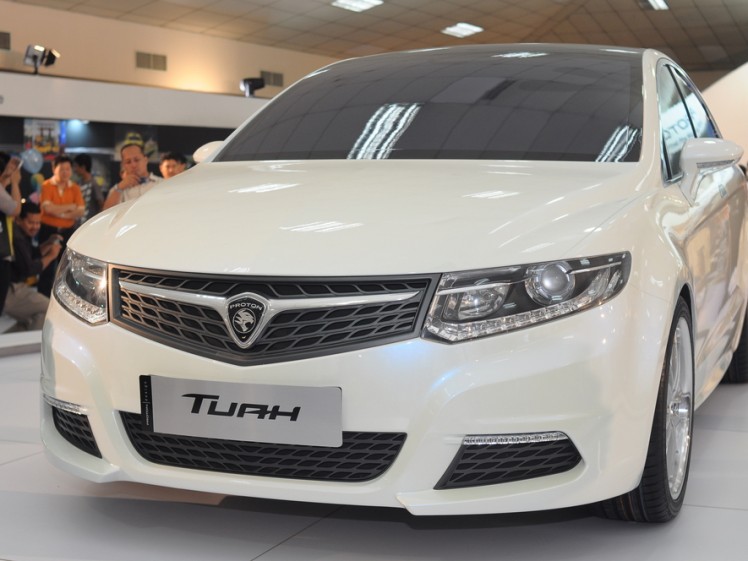 Choose a well-established, reputable dealership. A good source of references are relocation companies, schools or colleagues.
When buying a new or used import, always ask for the import license (AP) and customs duties receipt.
As in many countries, odometer tampering is a concern. Whenever possible, demand the car's service record as a precaution.
To avoid buying a stolen car, ask for the original invoice, service book and the insurance policy from the previous owner.
Ask for an inspection report from the Road Transportation Department (PUSPAKOM) to steer clear of buying a 'wreck' or a previously salvaged vehicle.
If the car's registration card (grant / title) is not an original copy (a replaced copy will have the words "Salinan" or "Sambungan" in the top-left corner), request a photocopy of the original card.
If you trade in your old car, have this written specifically on the sales invoice.
Resale value depends on a car's popularity in the local market. Vehicles with a large engine capacity aren't popular due to higher road taxes and fuel consumption.
As in many countries, driving a new vehicle off the lot represents an immediate 20 – 30% reduction in resale value (even more for unpopular or hard-to-resell cars).
Generally, loans are not available for cars over 10 years old and are much harder to sell when you leave Malaysia.
Buying a second-hand / used car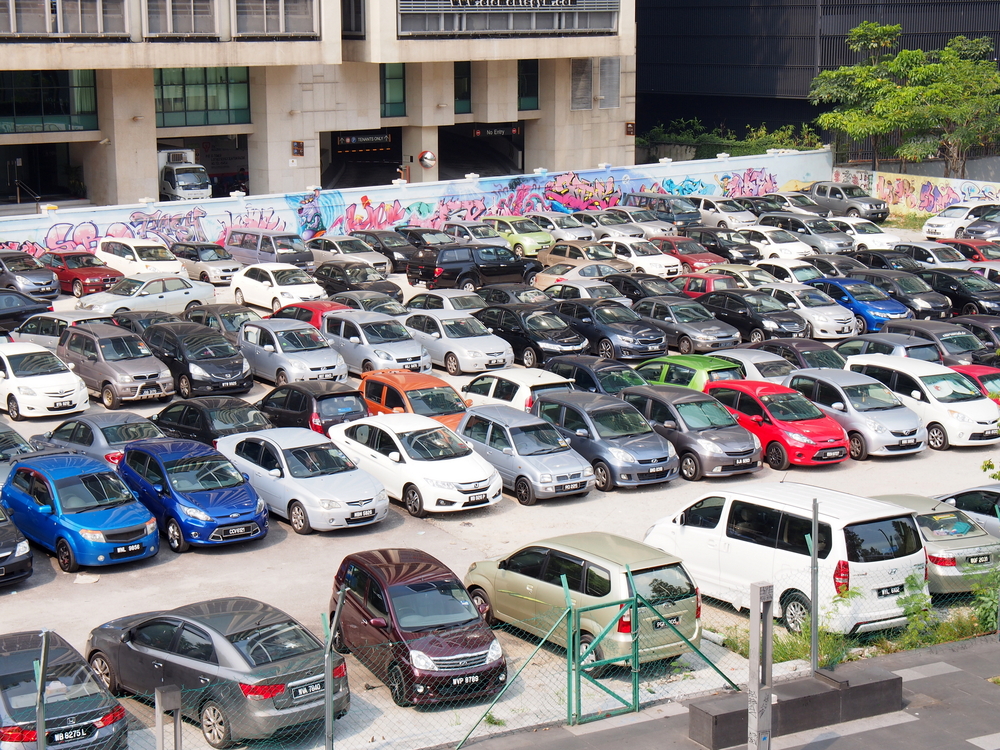 Buying a second hand car in Malaysia is as risky as any other country so the rule is caveat emptor (buyer beware). Here are a few things to consider:
Be careful who you buy from. There have been cases where people purchased cars only to discover the paperwork was not genuine and either the car was stolen or was brought into the country without payment of all the required duties.
In selecting a car, it is safer to buy mainstream cars which are manufactured or have a distributor in Malaysia as you will need to make sure that there is adequate servicing and spare parts or you may find yourself off the road for a while.
If the car is imported fully built up and not assembled or sold new here, some spare parts may not be sold here and may be hard to source.
If you buy a more expensive car, make sure it will not be over 10 years old when you sell it. Hire purchase companies will not finance cars over 10 years old which means you will have to find a cash buyer, which can be difficult.
Required documents for transfer of ownership when buying a used car
When buying a used car, an application must be made to transfer the ownership of the car you bought from the name of the previous owner to yours and the State Road Department Director must be informed of any transfer of vehicle ownership within 7 days. As always, you'll need to prepare some documents in order to make an application. Here's what you'll need:
2 copies of Checklist Form TM-1
2 copies of form JPJK3 that has been completed and signed by the new owner
Original Vehicle Endorsement Certificate (JPJK2)
If either the registered or new owner is not present during the submission of the application, a copy of registered owner's and new owner's identification documents must be submitted using TM-AB
Original and copy of identification document of representative (if application is submitted by representative)
Letter/stub of ownership claim cancellation by the registered owner
A valid Ownership Transfer Inspection report by PUSPAKOM
Renting a car
Renting a car in Malaysia is fairly straightforward and there are plenty of well-known international rental providers across the country, including Avis, Europcar, as well as more local companies like drive.my and Sime Darby (Hertz).
Here is an outline of the general terms and conditions for renting a car in Malaysia. These may differ by company so be sure to check the renter's exact terms and conditions on their website or in-store.
The renter and any additional drivers must be 23-75 years old for normal vehicles and 25-65 years old for luxury vehicles and in possession of a valid national or International Driving Licence (IDL).
Other nationals who hold a valid driving licence in English can drive in Malaysia for a maximum of three months. Probational Driving Licence (PDL) holders will not be accepted.
A rental is usually for minimum of 24 hours. Rates are subject to 6% GST (Goods and Services Tax).
Companies usually expect pre-authorisation on your credit card or debit card, or a deposit, when you pick up the vehicle. The deposit amount includes any miscellaneous charges for petrol, delivery and collection fees, excess charges and any summons / fines. All major credit cards are usually accepted but should be in the name of the principal driver. Debit cards are not always accepted.
All fines, tolls must be paid by the renter. GPS systems are available an for an extra fee. Most companies rent out cars on the basis that the vehicle is rented out with a full tank of fuel and must be returned with a full tank.
Insurance services offered with rental programmes include:

Collision Damage Waiver (CDW)
Super Collision Damage Waiver (SCDW)
Theft Protection (TP)
Personal Accident Insurance (PAI) – usually extra and optional.

For insurance to be valid, when making a claim you must not:

file a police report more than 24 hours after the accident
be in breach of any of the terms and conditions of the agreement
be drunk or otherwise intoxicated
cause the theft loss or damage intentionally, or through negligence.
Tips and suggestions for buying a car in Malaysia
These things can take longer than you think; leave a month to finish all the paperwork and transactional procedures after you have decided which car to buy and from where.
Be sure to obtain the car's certificate of road-worthiness, issued by PUSPAKOM, if it's not immediately available. These certificates expire so make sure the one you see is less than month old.
You may well need a bank loan to buy your car; some banks require you to bring the car seller with you so keep on a friendly relationship with the person you are buying from.
As with many things; it's not what you know, it's who you know – if you have a friend in the industry or a mechanic / garage worker you have worked with in the past and trust, speak to them.
ExpatGo Guide to Driving in Malaysia – Index
---
"ExpatGo welcomes and encourages comments, input, and divergent opinions. However, we kindly request that you use suitable language in your comments, and refrain from any sort of personal attack, hate speech, or disparaging rhetoric. Comments not in line with this are subject to removal from the site. "
Comments