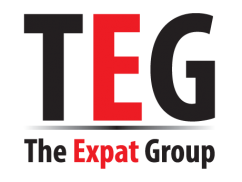 We strongly recommend you to find a good real estate lawyer first before you buy any property in Malaysia. A lawyer specialising in real estate will not only be able to provide you valuable information and legal advice of sale and purchase procedures, but also contacts of some reliable professionals in the industry, such as real estate agents and bankers.
You can trust them and save your time to look for others as they have been working together with the lawyer in many previous successful transactions.
Property comes under the control of the various state governments, so rules can vary depending on which part of Malaysia you buy in. Although the Federal Government passes national regulations, each state has the option of implementing these (or not) when it comes to property matters.
One example is setting the minimum price at which foreigners can buy property. There are special considerations for Penang Island and also for MM2H visa holders, as well, so do be aware of each state's requirement, as these change at times, often without notice.
Approvals
For most property purchases, foreigners are no longer required to obtain Foreign Investment Committee (FIC) approval. Foreign purchasers are still required to obtain approval from the state authorities, who will consider factors such as the location of the property, the type of property, and, in new developments, the percentage of total units sold owned by foreigners.
Application of such approval is normally part of the job of your lawyer. State consent can often take six months and, in some cases, longer. There will be FIC approval required for property purchases below RM20 million per unit for all foreigners.
Property titles
There are two categories of titles in Malaysia available for foreigners. Freehold (which gives the owner full, permanent ownership of the property) and leasehold (which allows the owner to stay in possession for a limited period). Most leaseholds titles are originally for 99 years and can be extended on paying a further sum.
A house receives a "title" once completed and an apartment or condominium is given a "strata title". In the case of new apartment buildings, the strata title may not be issued for some time after the building is completed.
The contract involved in a transaction
The purchase agreement for a property is called the "Sale & Purchase Agreement" (SPA or S&P). These are fairly standard, but it is best to have a lawyer representing your interests before signing any agreement.
A memorandum of transfer also has to be signed to transfer the title from the seller to the purchaser. In the case of a new development where the developer does not yet have full title, the seller will state in the SPA that this will be given as soon as they have the properties.
Restrictions
Foreigners are allowed to buy as many properties as they wish in Malaysia provided that they comply with the above-mentioned conditions. Foreigners can own all types of property in Malaysia except the following:
1. All properties built on Bumiputra* reserved lands.
2. Properties allocated to Bumiputra.
3. Low- and medium-cost properties (subject to approval by State Authority)
4. Most agriculture lands
*Bumiputra refers to any Malay individual or aborigine in Peninsular Malaysia as defined in Article 160(2) of the Federal Constitution of Malaysia; as well as any individual as defined in Article 161A (6)(a) and Article 161A (6)(b) in Sarawak and Sabah, respectively.
The procedure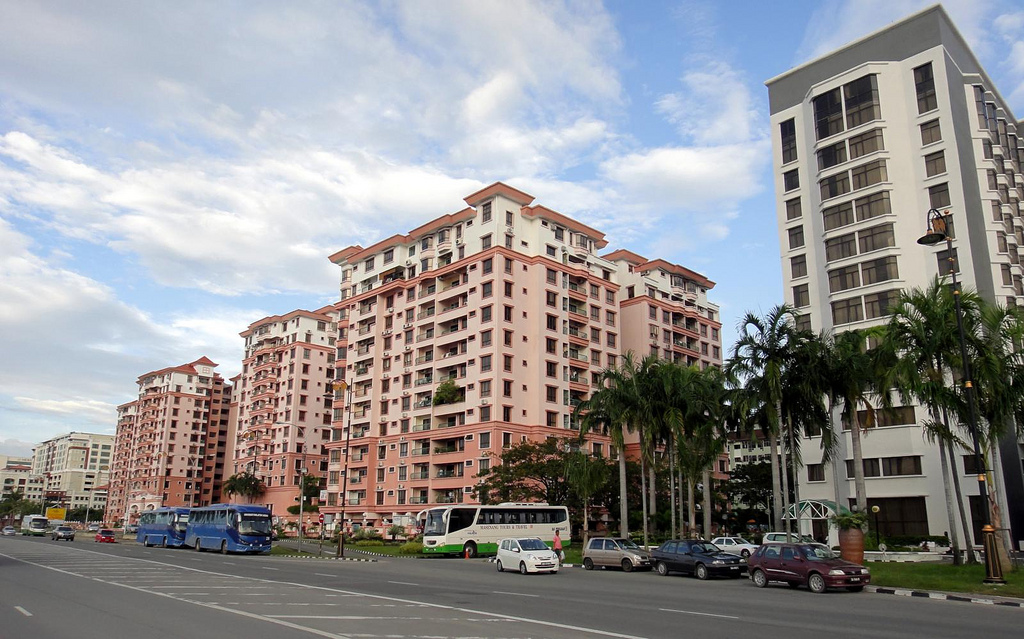 The first step to purchasing a property in Malaysia is to hire a real estate lawyer to assist in the transaction. Once property is selected, a Letter of Offer/Acceptance is signed between buyer and seller, and a 1%-3% earnest deposit is expected from the buyer.
Within 14 to 30 days, the Sale and Purchase Agreement is signed. The buyer must pay another 7%-9% deposit to make up a 10% down payment. From the date of the signing, the buyer has a maximum of three months to accomplish full payment upon receiving Land Office consent.
The Sale and Purchase Agreement must be stamped at the Stamp Office. After the examination on the property by the valuation department, Stamp Duty is paid to the Stamp Office. The transfer must be registered at the Land Office Registry. These are all done by your real estate lawyer after signing the Sale and Purchase Agreement and before the completion of transaction.
How can foreign property buyers get financed?
There are generally two ways to finance the purchase of properties in Malaysia. The first way is to bring in your own money from your home country to finance the purchase. This is the most direct approach and the easiest, as non-Malaysians are allowed to maintain accounts with banks in Malaysia without restriction on the amount of Ringgit held in the accounts.
The second is to take a loan with a bank in Malaysia. With sound credit ratings, most foreigners should have no problem obtaining Margin of Financing of 70% with banks in Malaysia. This could be even higher depending on the banks and financial standings of the applicants. For those seeking to purchase a residential property in Malaysia by taking up a home loan, you are advised to use an online comparison tool with the various banks as they may differ slightly from bank to bank.
Some banks such as CIMB and UOB offer categories of home loans specifically catered for foreigners; which make them a great place to start when shopping around for a home loan. But generally, most banks in Malaysia are eager to provide home loans for foreigners so finding one should be relatively simple.
The average interest rate of mortgage loans here is currently between 4% and 5%.
Malaysia My Second Home (MM2H) programme
If you are planning to move here under the Malaysia My Second Home (MM2H) programme, you will be eligible to make a lower Fixed Deposit if you have already (before applying for the MM2H visa) purchased a property in Malaysia over RM1 million and do not have any outstanding loan on it. Generally, MM2H is valid for a period of 10 years, and is renewable.
If you make a purchase after getting the visa, then you can have your Fixed Deposit reduced after 12 months on showing that you have bought and paid for a house in Malaysia. The SPA must be signed after the issuance of the MM2H visa in order to draw the funds from the fixed deposit (after the one-year period). In this case, the value of the property is not a factor and you can have a loan on the property as long as the amount you have paid exceeds the amount you wish to withdraw from your FD.
To find out more about MM2H, you can also visit www.mm2h.com or www.mm2h.gov.my.
Costs of property purchase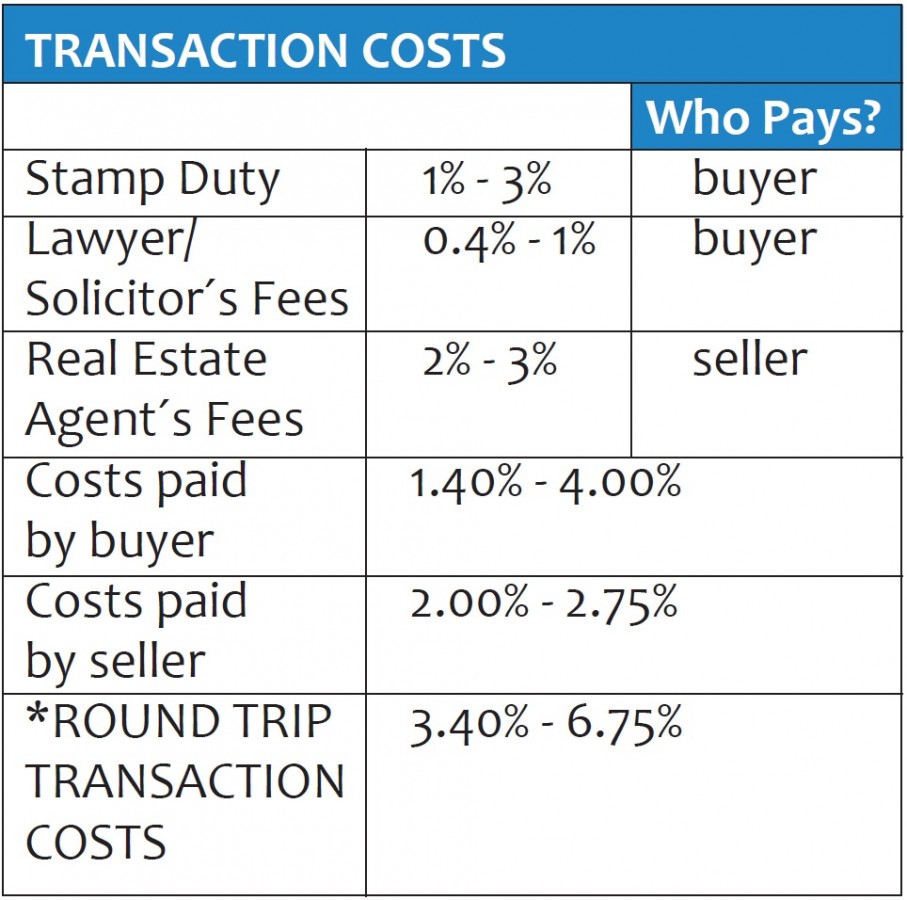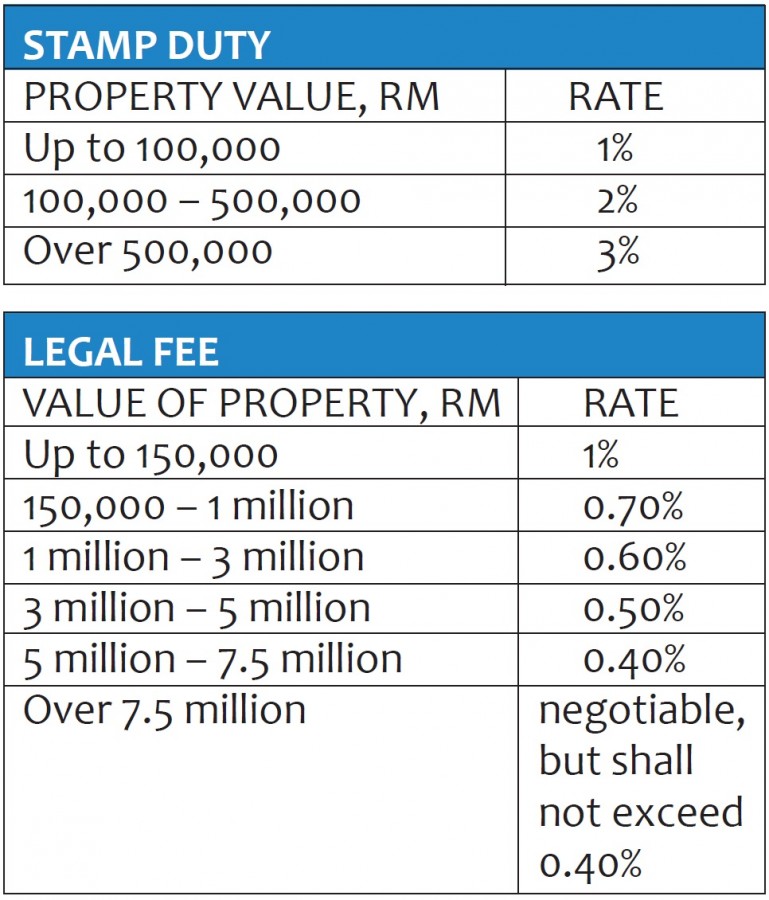 Source: Global Property Guide
The round trip transaction costs include all costs of buying and then re-selling a property – lawyers' fees, notaries' fees, registration fees, taxes, agents' fees, etc.

---
"ExpatGo welcomes and encourages comments, input, and divergent opinions. However, we kindly request that you use suitable language in your comments, and refrain from any sort of personal attack, hate speech, or disparaging rhetoric. Comments not in line with this are subject to removal from the site. "
Comments