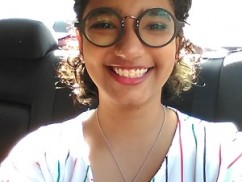 ExpatGo will be bringing you a regular series of features on the unsung heroes of Malaysia's countryside and rural towns, called 'A place in Malaysia you've probably never heard of'. Today, we're heading to a district called Bentong in Pahang.
You might have heard of Bentong ginger before, especially if you're a foodie. The district is probably best-known for this foodstuff (known technically as a 'rhizome' because it grows horizontally underground) but it also has plenty more to offer wandering visitors. Located about 80km from Kuala Lumpur, Bentong stretches 1,831km and the region includes the Genting Highlands.
For this article, we're going to focus on the lesser known attractions at Bentong, but if you'd like a little more on the hill resort, you can read our article on 10 things to do at Genting Highlands first.
Done? Great!
Bentong was built around the confluence of the Repas and Perting rivers, and at its core was a bustling market. When tin was discovered in both rivers, a ridge was built by tin miners and it was called Ban Untung, which translates to 'Profitable Ridge'.
Though the town was originally known as Kapong, the words Ban Untang took over as more and more people identified the area with the ridge. Eventually, as with many words, Ban Untung was shortened to Bentong, which stuck.
Attractions
It's no surprise that the majority of things you can do here revolve around food. So make sure you head out on your road trip ready to feast.
Buy some Bentong ginger at the Pasar Besar Bentong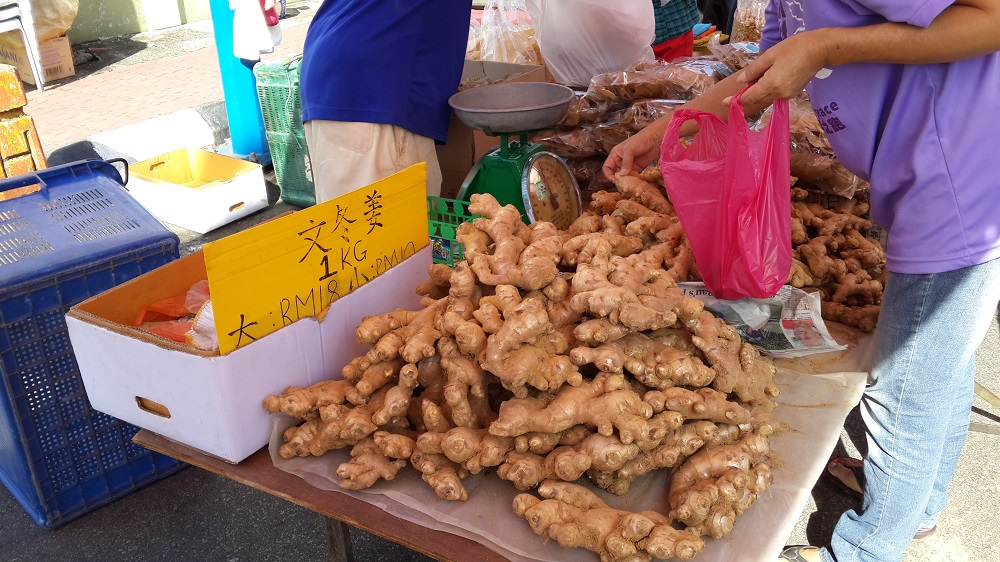 The Sunday morning wet market, located between Jalan Ah Peng and Jalan Chui Yin, has become quite an attraction for locals. Many travel from other states to get their hands on authentic Bentong ginger which are grown on farms in Bukit Tinggi, and some even pay a little more for Bentong ginger powder.
One of the reasons it sells at a higher price compared to regular ginger is that the crop needs to be grown on new land. These rhizomes tend to deplete the nutrients in the soil which takes about 5 years to recover so ginger planted on immediately recycled soil only yields 50 – 70% of the first harvest. Known as the King of Ginger, Bentong ginger is juicy, spicy, and is great for cooking – try ginger acar!
Go on a mini food-trip
While  you're in Bentong town, make sure to treat yourself to some delicious snacks.
Kow Po ice cream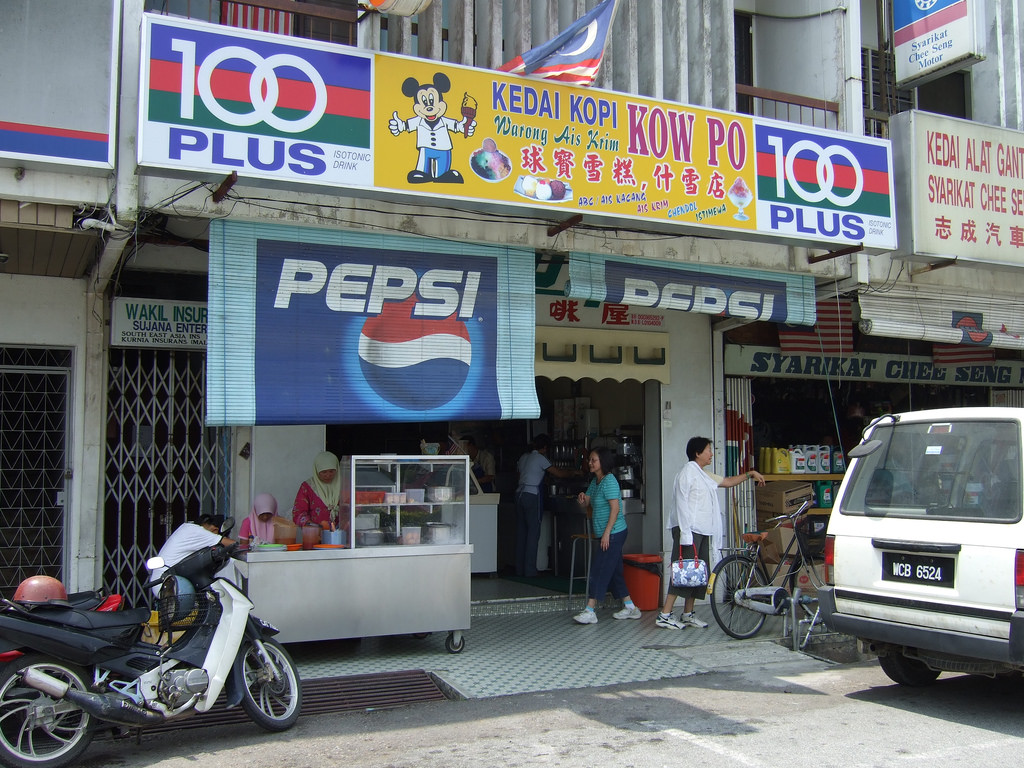 Another 'famous' food in Bentong is the ice cream served at Kow Po. The shop has been in operation for over 40 years and it has gained a reputation for serving homemade ice cream made with fresh milk. You might encounter a queue of hungry patrons at Kow Po on weekends.
Kaya and pineapple puffs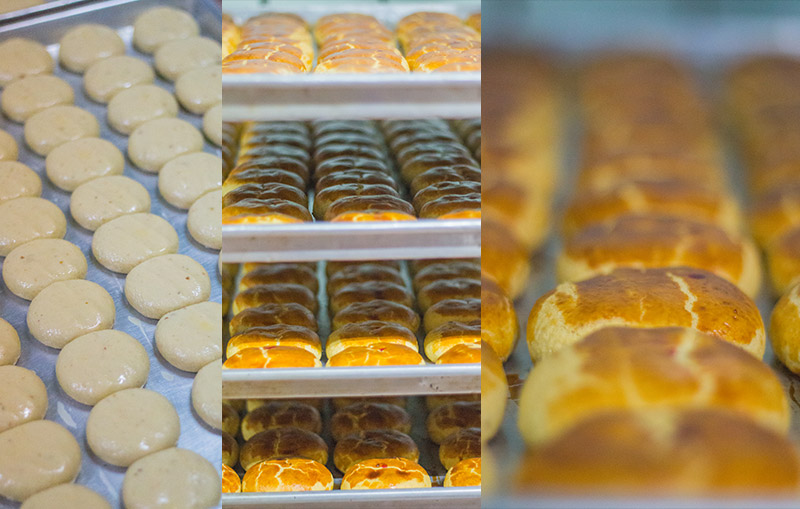 Nearby the Bentong market is a lady who is well known by the locals for her homemade traditional pastries, especially the ones filled with kaya and pineapple. Just behind the market, you'll find Mokie Home-Baked Pastry, and although they now have to use machines to keep up with demands, the quality remains.
Mr Crocodile restaurant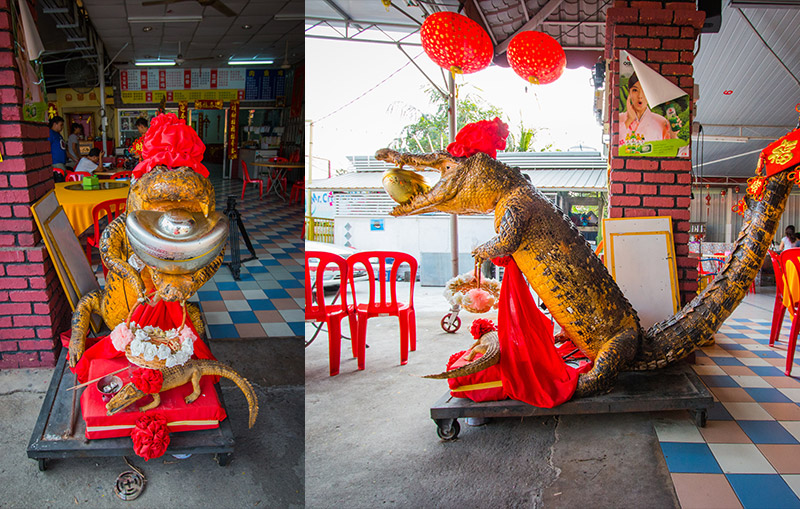 At this restaurant on Jalan Tras, you'll be able to try crocodile meat. The crocodile is sourced from East Malaysia and this restaurant not only cooks up the meat but also the tail, bones, and tongue of crocodiles. Needless to say, this one is reserved for adventurous eaters.
Check out some factory tours
Bentong is also home to some interesting food factories
Soy sauce factory
Located in Kawasan Perindustrian Bentong (Bentong Industrial Area) is the Kicap Bentong Sdn Bhd factory. You can take a tour of the factory and learn the processes involved in fermenting soy beans to make delicious salty soy sauce and other various bean pastes and condiments.
Tofu puff factory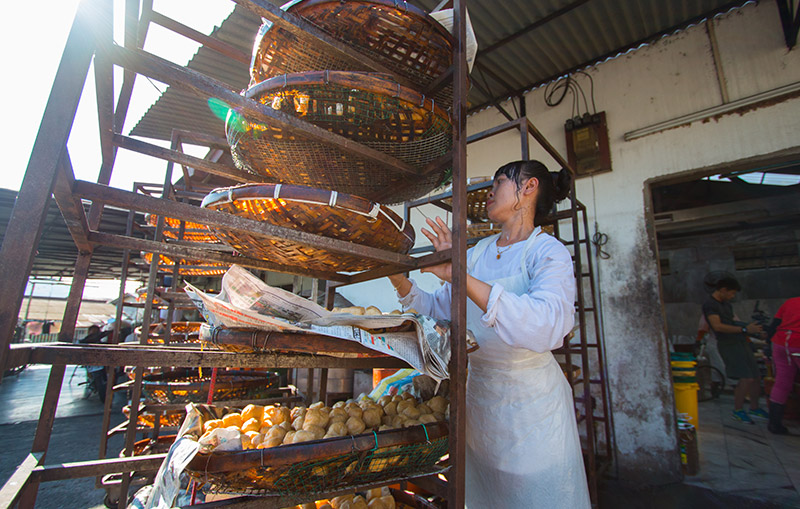 The knowledge and skill of making tofu puffs has been passed down from one generation to the next in this family for about 100 years and the business is now run by a third-generation tofu puff maker. You can enjoy a tour of the factory and watch as beans are turned into delicious puffy tofu.
Visit the Colmar Tropical French Themed Resort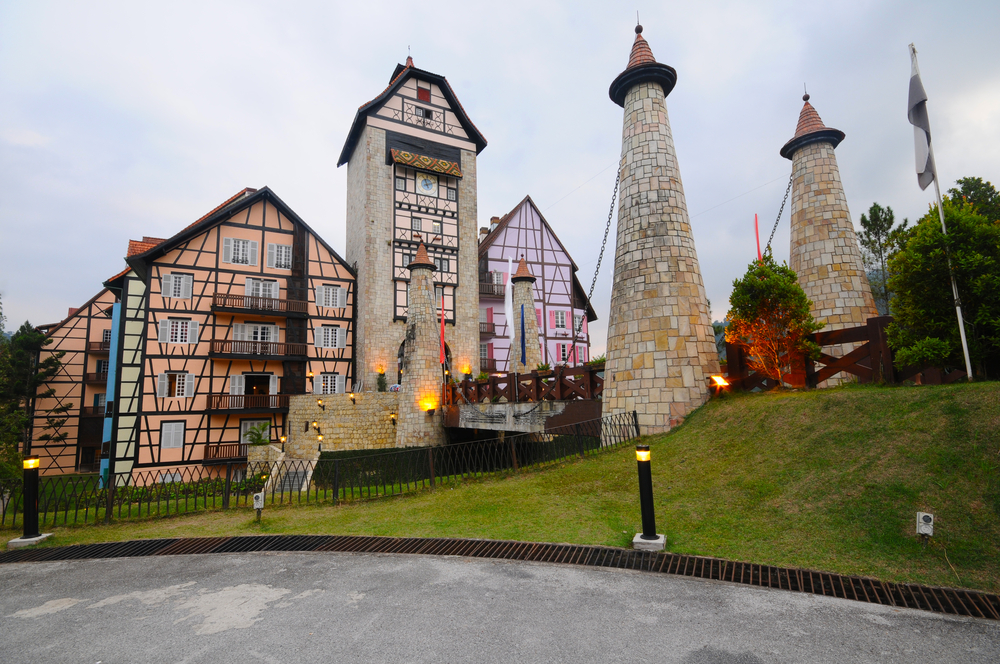 Roughly a 40-minute drive from the market, this resort in Bukit Tinggi was modelled after the 16th century Colmar Town in the south of France, incorporating design and architectural elements from Colmar and the surrounding towns. You can enjoy French food,  French architecture, and the cool air in high up in Bukit Tinggi.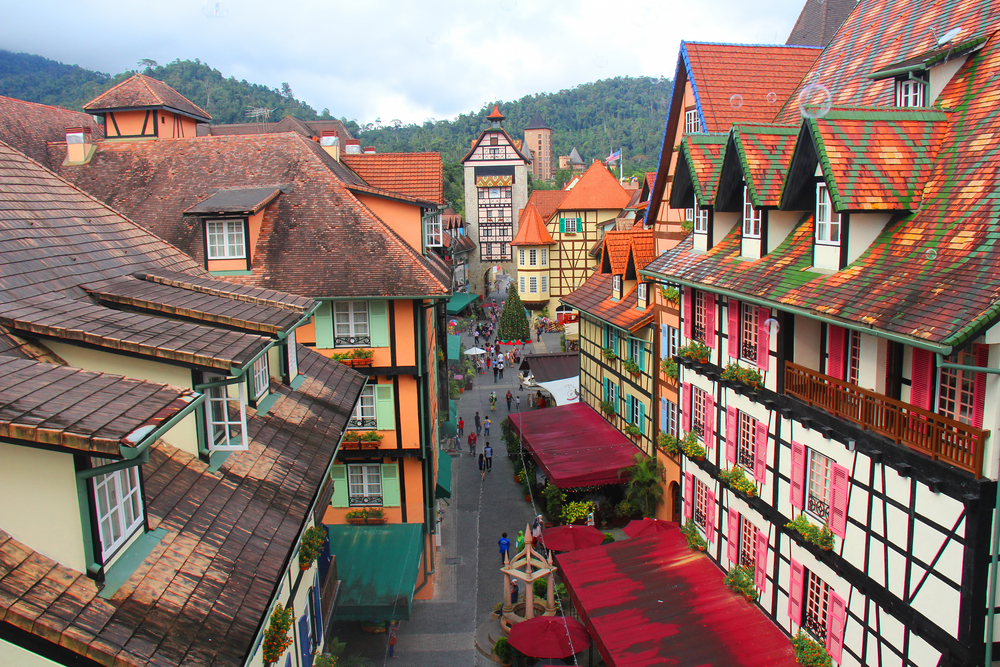 You'll also have plenty to do at the resort that doesn't involve gazing at French-styled buildings and indulging in French fare. The resort has a golf course, botanical park and equestrian centre. Also, there's a Japanese cultural village where you can experience a traditional Japanese tea ceremony, eat Japanese food and stroll in a Japanese garden that was designed by 22 skilled craftsmen.
Relax at Chamang falls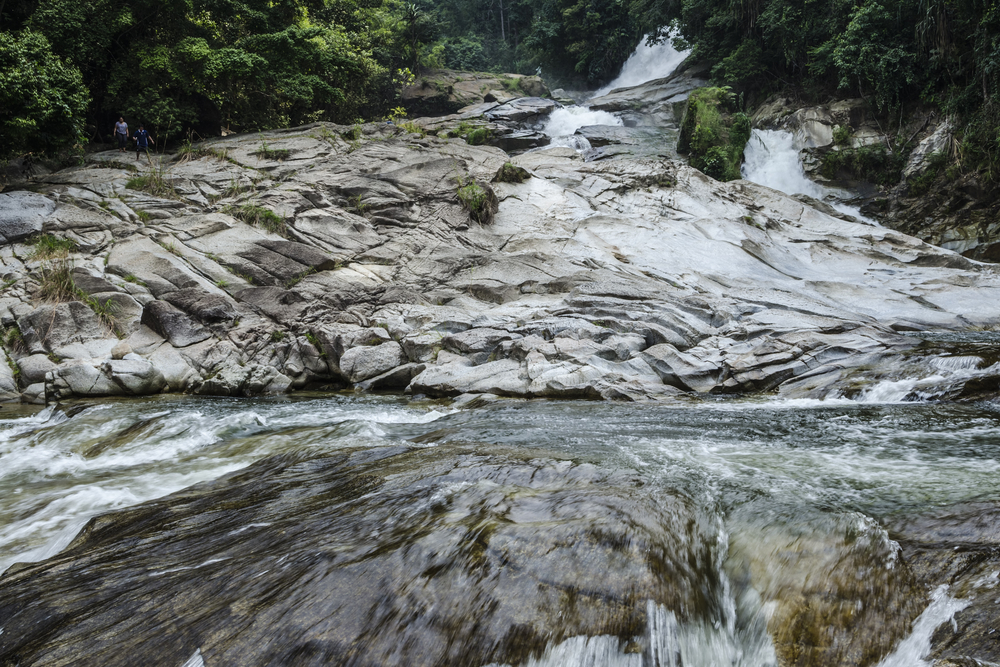 The Chamang waterfall is located in the Chamang Forest within the Bukit Tinggi Forest Reserve. There's a wading pool like area and a flat ground where people tend to set up picnics. The waterfall itself is very strong and the currents are powerful so make sure to be careful and keep a close watch on children, if any.
Pig out at Jimmy's Durian Orchard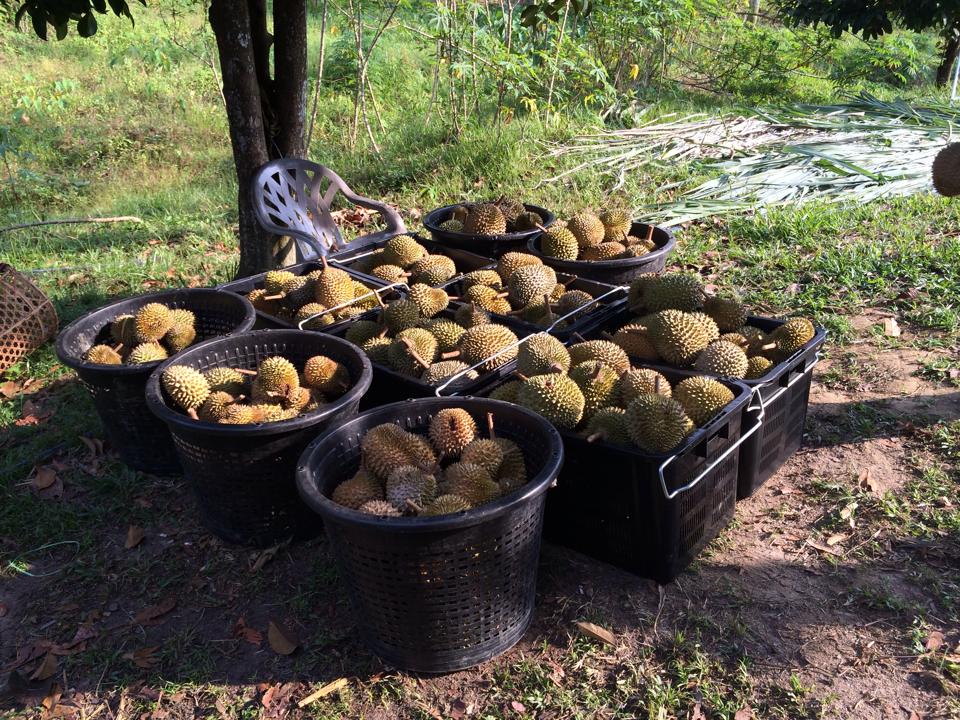 For fans of the king of fruit, this is a stop you must make. This 20 acre organic farm cultivates selected varieties of Musang King, XO, and Tekka durians. You can stop by on your way out of Bentong as the farm is located just off the Bentong-Karak highway. You can make an appointment with Jimmy if you'd a little tour of the farm before stuffing your face with copious amounts of delicious, creamy durian.
For more information about hotels, attractions, and food in Bentong, check out GoBentong.com.
Map of Bentong
Do you know of any unsung heroes or little-known Malaysian towns and want to see them mentioned here? Let us know in the comments below!
Follow us on Facebook or register for our weekly e-newsletter to keep updated.
---
"ExpatGo welcomes and encourages comments, input, and divergent opinions. However, we kindly request that you use suitable language in your comments, and refrain from any sort of personal attack, hate speech, or disparaging rhetoric. Comments not in line with this are subject to removal from the site. "
Comments