Productivity is defined as an economic measure of output per unit of input. Input includes labor and capital, while output is typically measured in revenues and/or other GDP components such as business inventories.
Moving beyond this static definition, the more focus on and discussion of productivity, the more dynamic and competitive a company or country is likely to be. Everywhere I go in Malaysia, speaking with local SMEs, as well as MNCs, I hear a similar lament from business owners and leaders: "My staff is not sufficiently productive, so I have to employ more workers – often foreign – to hit my sales/production goals. If only I had a more productive team!"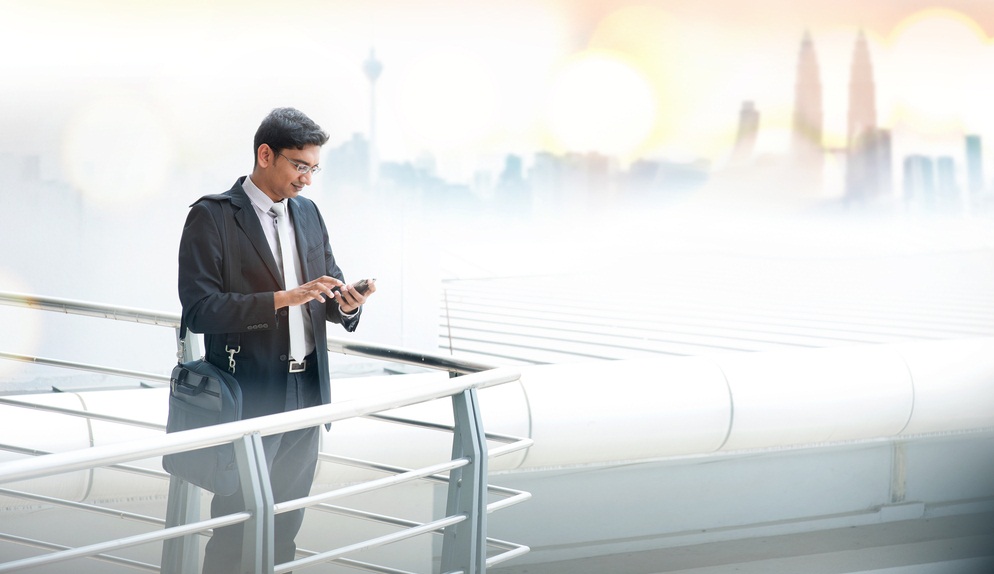 Sound familiar? You may be aware that the Malaysian government is currently working to reduce the dependence on foreign workers and improve productivity in parallel. As in neighbouring Singapore, these workers – fairly or not – are seen as contributing economically, but creating social and economic problems at the same time. (More on Singapore later.)
Here in Malaysia, the Prime Minister called for improvements in an opening speech at the 70th Annual General Meeting of the Associated Chinese Chambers of Commerce and Industry, highlighted in a recent article in the Malay Mail:
'Prime Minister Datuk Seri Najib Razak today urged industry players and others in the private sector to increase the use of innovations and technologies so as to be less dependent on foreign workers. He cited the implementation of the Industrialised Building System (IBS); in the construction industry, whereby the components are manufactured in a controlled environment or robotic technology used, which has been proven to increase productivity.
"I have heard that businesses need more foreign workers to increase productivity, which will bring more revenue," Najib said. "If we can use better technologies, then we can reduce the need for foreign workers. I would like our companies and others in the private sector to place greater emphasis on increasing productivity because we need to compete at the higher level, not only locally."'
I am continually told that it will be "a very long time" before Malaysian businesses illustrate the type of productivity focus and improvements called for by the PM above. However, I would like to prove these naysayers wrong – with evidence.
Accordingly, I am challenging us, as a group of expats working and leading companies in Malaysia, to provide concrete examples which show we have indeed increased productivity in key aspects of our businesses.Whether this in turn reduced reliance on foreign workers, allowed for reduced and/or reallocated headcount, or simply improved your bottom line by getting more output from the same or less input, it's all good.
I'd like to hear from you, and we will feature in a future column (to the degree that you are comfortable sharing the details) actions that your company has taken to improve productivity here in Malaysia. In turn, we will endeavour to get in front of appropriate government representatives to illustrate what can be done in an organisation with proper leadership and determination.
Our goal is to highlight best practices to the relevant authorities, bring recognition to the companies succeeding here, and encourage the government to financially reward those organisations who can illustrate quantifiably significant productivity enhancements – in either manufacturing or commercial forms.
Singapore offers just such an incentive, and it may provide a blueprint for Malaysia. Our southern neighbour offers the Productivity and Innovation Credit (PIC), dispensed under the Inland Revenue Authority of Singapore, which allows your business to enjoy 400% tax deductions/ allowances up to $400,000 or 40% cash payout up to $100,000, for investments in innovation and productivity improvements.
The six activities covered under the PIC include Research and Development; Registration of Intellectual Property Rights (IPRs), e.g., patents, trademarks, designs, and plant varieties; Acquisition and In-licensing of IPRs, e.g., buying a patented technology or copyright for use; Acquisition or Leasing of Prescribed Automation Equipment; Training of Employees; and Approved Design Projects. (For more details on this incentive, you can visit iras.gov.sg/ irashome/picredit.aspx.)
Obviously there are significant differences in the two countries in areas such as baseline productivity and labour costs, but it is a relevant reference nonetheless. And if your organisation has participated in this scheme in Singapore, I'd like to hear about that experience, as well.
Those who can contribute examples are asked to contact me at the email address below. I will set up a meeting to learn more about what you and your company have done to improve productivity and get your ideas as to how we as a group take the lead here and illustrate best practices. We'll use this column in the future to update readers on our ongoing expat "productivity movement" right here in Malaysia.
Pete Brunoehler is Managing Partner of AMark Consulting Southeast Asia, the first Asian office of US-based AMark Management Consulting. AMark partners with clients in a variety of industries to overcome internal and external growth barriers, and to maximize performance and profitability. For more information, please visit amarkconsulting.com, or contact him with no obligation at [email protected].
---
"ExpatGo welcomes and encourages comments, input, and divergent opinions. However, we kindly request that you use suitable language in your comments, and refrain from any sort of personal attack, hate speech, or disparaging rhetoric. Comments not in line with this are subject to removal from the site. "
Comments