As some of you may know, the canopy walkway at Malaysia's famous Forest Research Institute Malaysia (FRIM) in Selangor has been out of action for a few months now as they upgrade the walkway and restore the trees that support it. The canopy walkway will be closed for good at the end of June, though a new walkway will be built to replace it. However, that could take three to five years, so although FRIM will still be available for visits, it will be without its star attraction for quite some time.
The current 150-m walkway and its surrounding park is only 30 minutes away from Kuala Lumpur so the reserve has been a hugely popular spot for green-fingered tourists and residents of the Klang Valley for many years. With its temporary closure, it has left a space in the hearts and minds of nature lovers looking for a ecotourism fix, so we've hunted down the best places to fill the environmental void.
If you're looking for national parks, see our article on camping in national parks, or if you are an animal lover, read on for destinations focused on wildlife.
1. For elephants: Kuala Gandah Elephant Sanctuary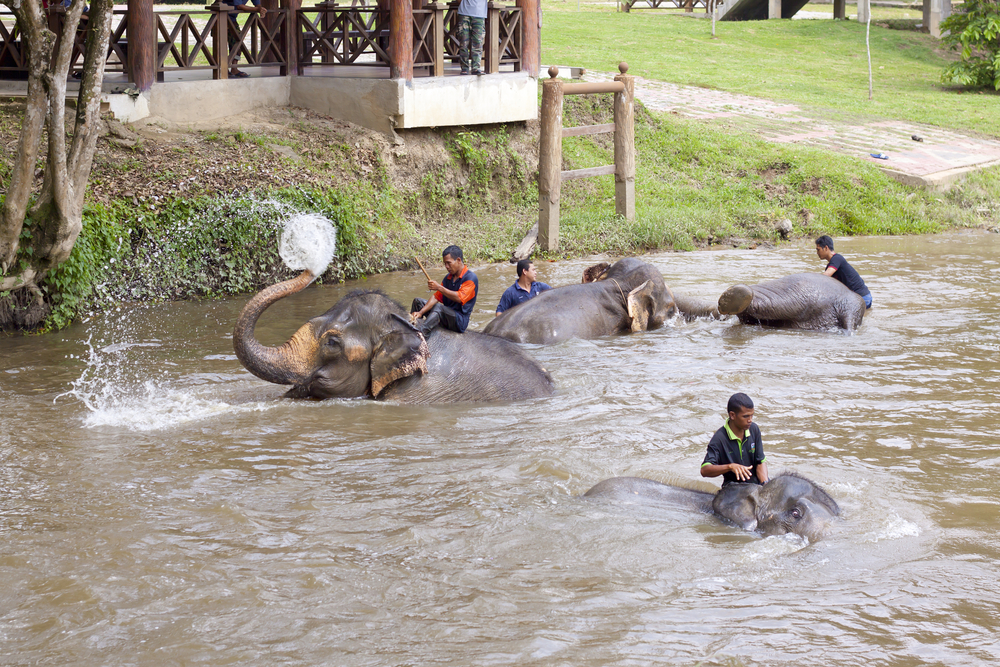 It is estimated that there are only 1,200 wild Asian Elephants left in Malaysia and this sanctuary, 100 miles from Kuala Lumpur City, is the main conservation centre. It was set up to relocate these rescued creatures from all over Peninsula Malaysia.
The sanctuary promotes public awareness of the elephants' plight in Malaysia and also offers education displays and exhibits on the significance of habitat and environmental protection. There are a number of elephant activities, too, such as watching a mahaout (guide) give them a wash in the nearby river while the Sanctuary staff provides an explanation about the beautiful creatures. The sanctuary was in the past far more 'hands-on' with visitors getting to feed, ride, and bathe the elephants with relative abandon. That has all changed (mostly for the better), with activities now being more regulated and more in line with what's best for the elephants rather than what gives us humans the most delight. The sanctuary does admirable work, and is certainly worth a visit.
Details
Address: 28500 Lanchang, Pahang, Malaysia
Hours: Daily 10am–4:30pm
Phone: 6013 908 8207
Website: www.wildlife.gov.my
2. For dolphins: Buntal, Sarawak
In the shadow of imperious Mount Santubong, about 35km north of Sarawak's capital Kuching, you'll find Santubong and Buntal, hotspots for the unusual-looking Irrawaddy dolphins. The Irrawaddy dolphin lives in rivers, estuaries and shallow coastal waters –  visitors have reported sightings of groups of more than 30 at any one time!
Dolphin-watching tours run from April-November, normally around the Santubong and Salak Rivers which can be combined with a mangrove cruise where you might see other uncommon wildlife, such as Borneo's world-renowned proboscis monkey.
Details
Address: Sarawak Boat Club, Q100-2, Santubong, 93050 Kuching, Sarawak, Malaysia
Hours: Tours leave daily and last 3-4 hours, prices start at RM220 per person
Website: borneoadventure.com
3. For turtles: Talang-Satang National Park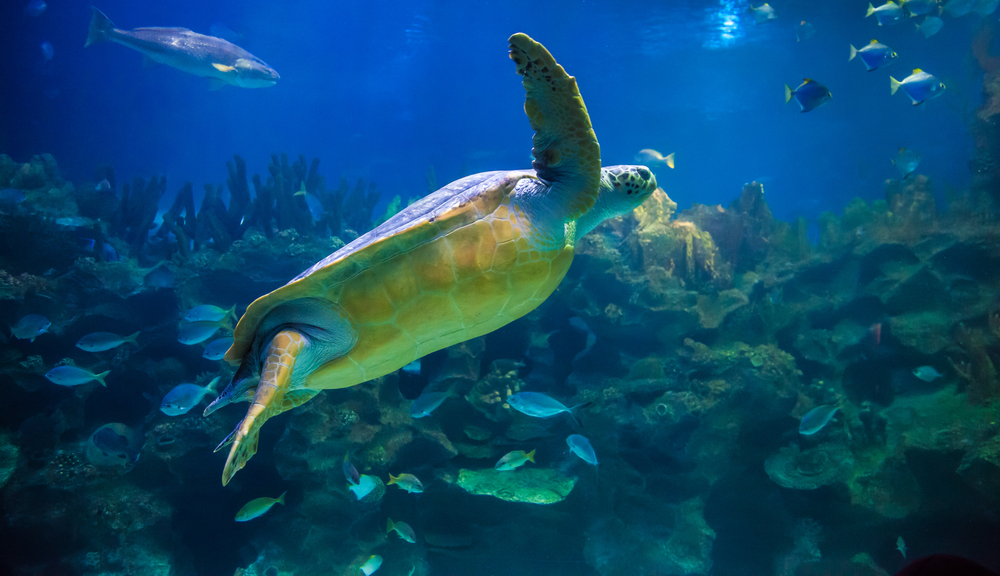 This marine national park – Sarawak's first marine protected area, gazetted in 1999 – is made up of four islands covering an area of 19,414 hectares on Sarawak's southeast coast. They are locally known as Turtle Islands because they account for 95% of turtle landings in Sarawak, thanks to favourable conditions such as shallow reef areas with hard and soft corals.
The largest Turtle Island, Pulau Satang Besar, is a 30-minute boat ride from Damai Beach, Sarawak Boat Club Jetty, or Telaga Air Jetty and open to the public – but you must travel in an organised tour. It has a wildlife sanctuary, nesting sites, fish-breeding areas, as well as shelter and resting grounds to enhance and protect marine turtle life.
Details
Address: Visitors Information Centre, Jalan Tun Abang Haji Openg, 93000 Kuching Sarawak
Hours: Peak turtle nesting season is April toSeptember
Phone: +608 224 8088
Website: sarawaktourism.com
4. For orangutans: Sepilok Orangutan Rehabilitation Centre (SORC)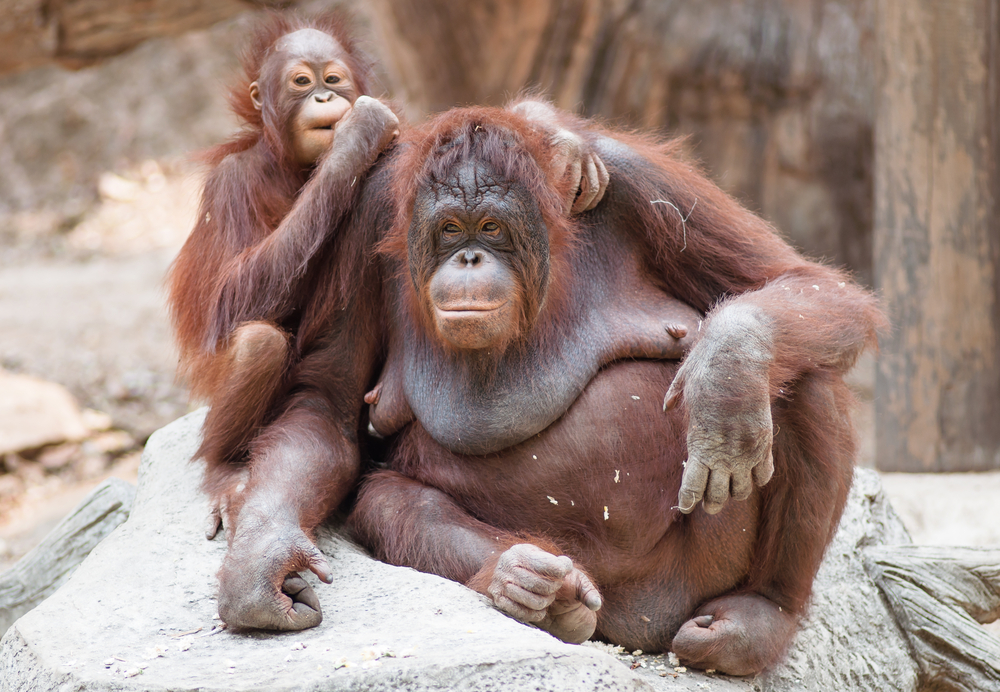 Malaysia's most famous orangutan rehabilitation centre is in Sandakan, Sabah, where around 75 of the primates are allowed to roam as they wish around the 4,300-hectare forest reserve. During their rehabilitation the animals rely heavy on the help of the people that work at the centre; and also on the donations from tourists.
Tourists can snap precious pictures during daily feeding time which is twice daily at 10.00am and 3.00pm, and ticket prices are RM30 for foreign adults (or RM5 for Malaysians). It is worth noting that this is neither a petting zoo nor a performance centre, but rather a working rehabilitation centre that offers visitors the chance to see what it's doing, and to see orangutans either in their natural habitat or in the rehab paddocks.
Details
Address: Batu 14, Jalan Labuk Sandakan Sabah, WDT200, 9009 Sandakan, Sabah
Hours: Daily, 9-11am and 2-4pm
Phone: +608 9531 180
Website: wonderfulmalaysia.com
5. For Malayan tigers: Royal Belum State Park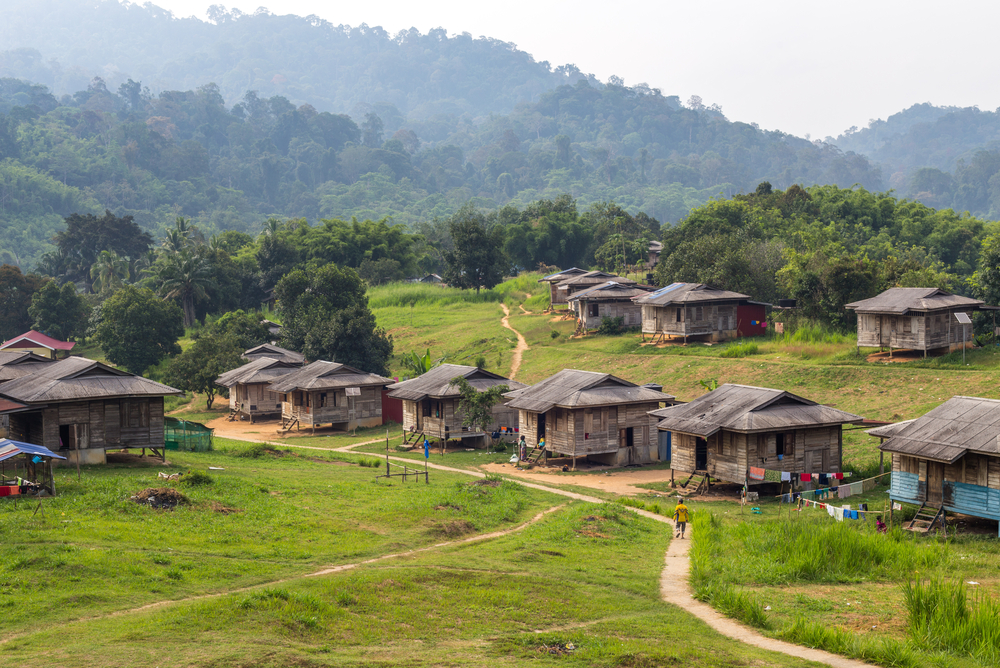 The Royal Belum State Park is located within the larger Belum-Temengor rainforest complex, and together with Taman Negara National Park it is home to the oldest rainforest in world, which is over 130 million years old. It's home to 10 hornbill species and more than 3,000 species of flowering plants, including the Rafflesia, the world's largest flower.
Its forests and salt licks are the natural habitat for 14 of the world's most threatened mammals, including the Malaysian tiger, the white-handed gibbon, Asiatic elephant, Malaysian sunbear, Sumatran rhinoceros, and Malayan tapir. To enter the rainforest, you must apply for a permit from the Perak State Park Corporation. Unsurprisingly, the chances of actually spotting a wild tiger here are remote (which may be better for your health), but it's one of Malaysia's best places to really get back to nature.
Coincidentally, the fact that Royal Belum is only a state park and not a national park means that the government is allowed to apply to develop the area. Efforts to have the area officially gazetted are ongoing.
Details
Address: Belum Rainforest Resort, Pulau Banding, 33200 Gerik, Perak, Malaysia
Phone: +605 791 6800
Website: belumrainforestresort.com
6. For bats: Mulu Caves National Park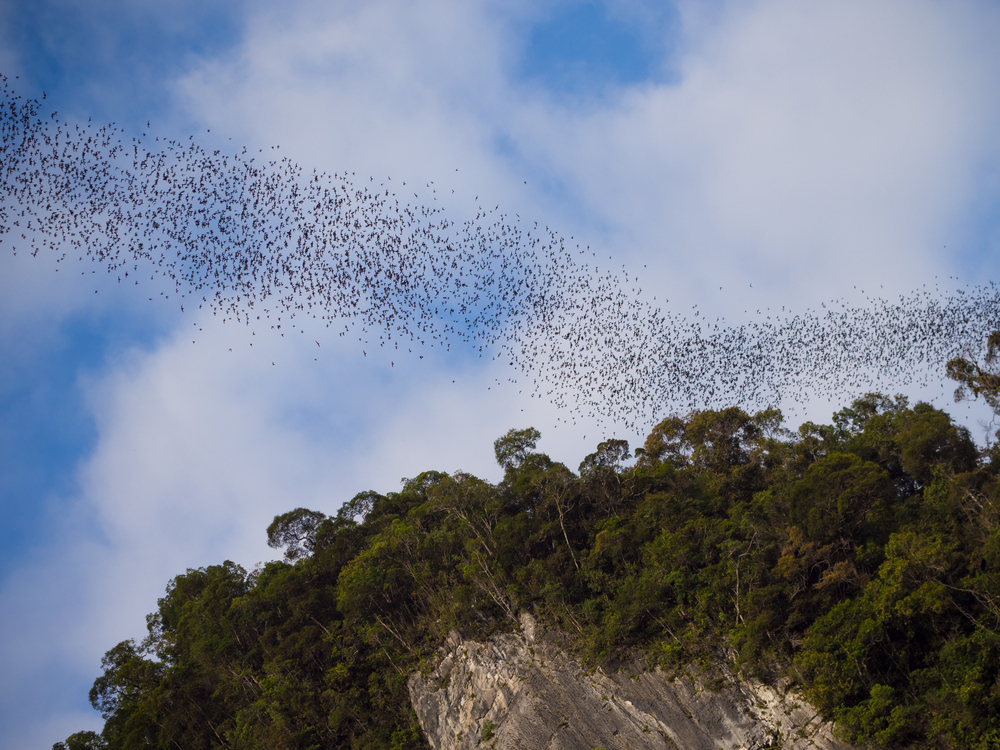 This UNESCO World Heritage Site, listed in November 2000, is home to one of the world's longest networks of caves, the Clear Water Cave and the world's largest underground chamber, the Sarawak Chamber. The area is also the natural habitat of gibbons, orangutans, hornbills and Sumatran rhinoceroses.
In the evening, guests get to witness the surreal 'Bat Exodus', where millions of bats – from up to 12 different species -fly out of the caves in huge groups. To enter, buy a Gunung Mulu World Heritage Area five day pass for RM30 (or RM15 for Malaysian adults).
Details
Address: Borsarmulu Park Management Sdn Bhd, P.O. Box 2413, Miri, 98008 Sarawak
Phone: +608 592 300 / +608 5792 301
Website: mulupark.com



" ExpatGo welcomes and encourages comments, input, and divergent opinions. However, we kindly request that you use suitable language in your comments, and refrain from any sort of personal attack, hate speech, or disparaging rhetoric. Comments not in line with this are subject to removal from the site. "



Comments