This post is brought to you in part by Tourism Malaysia.
Kuala Lumpur may be Malaysia's biggest, most advanced achievement as a developing nation, yet its traditional countryside roots remain very much intact.
Many still enjoy the simple pleasures the kampung life has to offer: the connection to nature, the seasonal environment, the fresh air—all the things even the most modern of cities can't reproduce.
With the Malaysian Government's Homestay Experience programme, tourists can experience living in Malaysia's traditional villages! A few hundred villages have registered with the programme to offer outsiders a glimpse of local life, and will adopt tourists to be their 'foster child' for the duration of the stay.
Be treated not just to the simple ways of life, but also to the best of the cultural traditions as the villages will also host events and performances proudly showcasing their arts and heritage.
Here are some villages around Kuala Lumpur perfect for an introduction to Malaysia's older-fashioned lifestyle!
Kampung Sungai Sireh, Selangor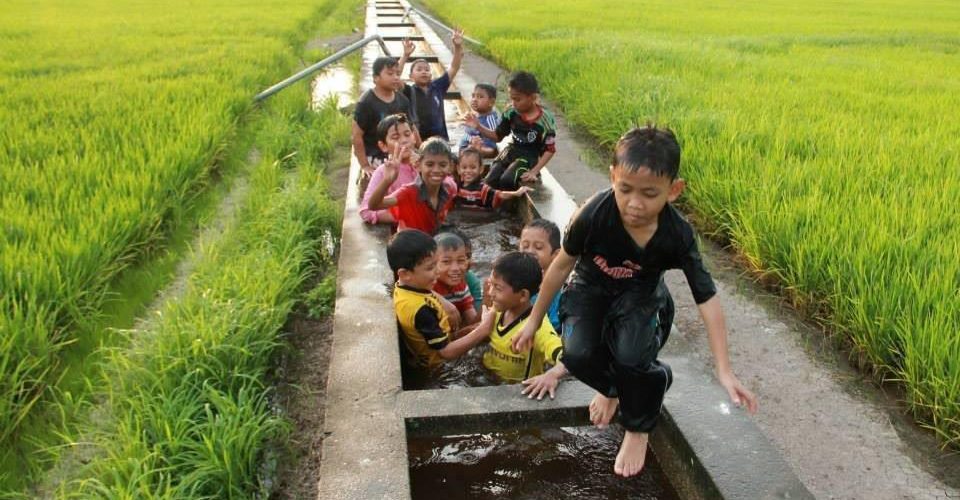 Covering just about 1,000 acres of wetland forest reserve, this peaceful hamlet is home to a beautiful carpet of paddy crops ready to harvest every May and September. Adding to the charm of this small village is the nearby rivers, irrigation canals and the Klang sea.
Activities in this area centre around exploring the surrounding landscapes, and the life driven by paddy planting. Fun fact, the irrigation system used to water the paddy crops is of Korean origin. Your host family will also most probably take you for a little trek into the wetlands on kayak, where you can drift down Sireh River and spot some local wildlife. Be prepared for the sun and a splash!
Homestay Sg. Sireh
– Kampong PT 1,Sg. Sireh, 45500 Tanjung Karang, Kuala Selangor, Selangor
– Contact person: En. Abu Bakar bin Moin (019 346 7372)
– Facebook: https://www.facebook.com/homestaysgsireh/
Kampung Banghuris, Selangor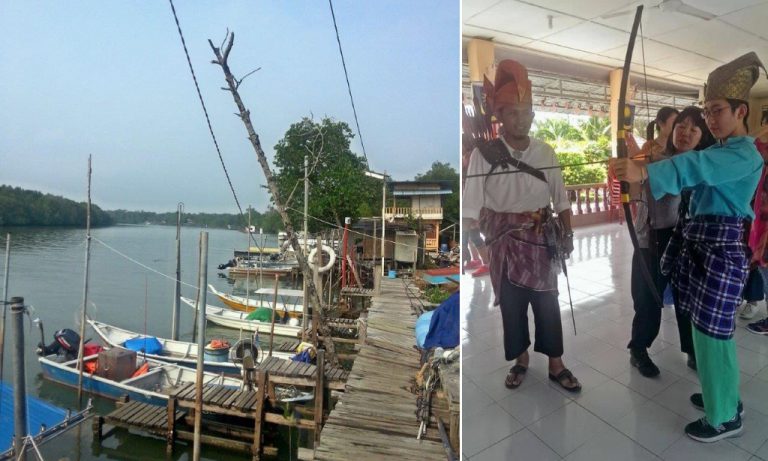 Made up of three villages united under the Homestay banner, the Banghuris represents Kampung Bukit Bangkong, Kampung Hulu Chuchoh, and Kampung Hulu Teris. These villages share a foundation in agriculture, so don't be surprised to see rubber, coffee, and oil plam trees right beside fresh-water fish farms and other fruit orchards.
The villages are also famous for their array of home-made treats including tapioca chips, cookies, and other local delicacies.
Should you be lucky enough to book a stay during Hari Raya Adil Fitri, you will be treated to the festivities of 'merewang' – a communal gathering to prepare and cook food for the festival. Community spirit will be at an all time high as everyone will be designated a vital role in the feast: from peeling onions and potatoes to being part of the clean-up crew after the dinner.
Homestay Banghuris
– Lot 1829, Jln. Tailong, Kg. Ulu Chuchuh, 43950, Sg. Pelek, Sepang, Selangor.
– Contact person: Mr. Basir bin Wagiman (013 300 3942)
– Facebook: https://www.facebook.com/YokMampirBanghuris/
Kampung Pachitan, Negeri Sembilan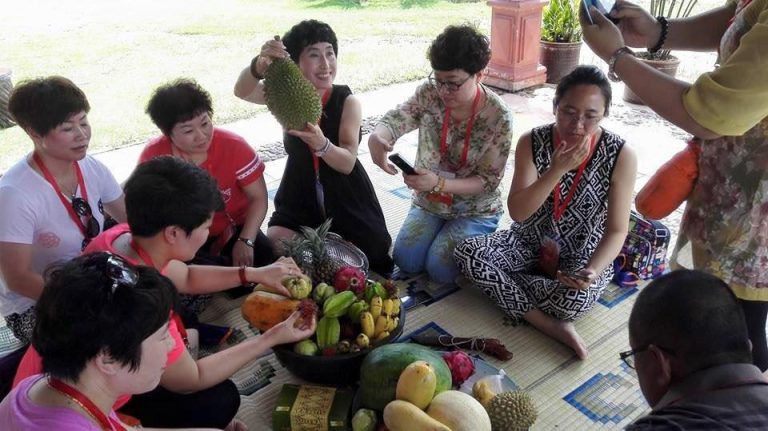 Rumoured to have its origins in Javanese pioneers from East Java, Indonesia, this small village of about 1,000 people made plantations a tourist attraction via educative tours on crop-planting.
Besides its charming life as farmers and fishermen (of which is also an experience at the nearby coast), you can also explore its mangrove area for bird-watching and crab hunting.
What sets it apart from other villages is its strong preservation of Javanese culture, showcased in the residents' language, music, games and food. Be sure to sample their Nasi Ambeng, a meal of steamed rice served with chicken in soy sauce and stewed beef, pecal (salad with peanut sauce), and tempe goreng (fermented soy beans).
Homestay Kampung Pachitan
– No.37, Taman Nuri Fasa 1,Jalan Besar Chuah, 71960 Chuah, Port Dickson, Negeri Sembilan.
– Contact person: Mr. Ahmad Nadzri (019 385 9793)
– Facebook: https://www.facebook.com/PachitanMalaysia/
Homestay Lonek, Negeri Sembilan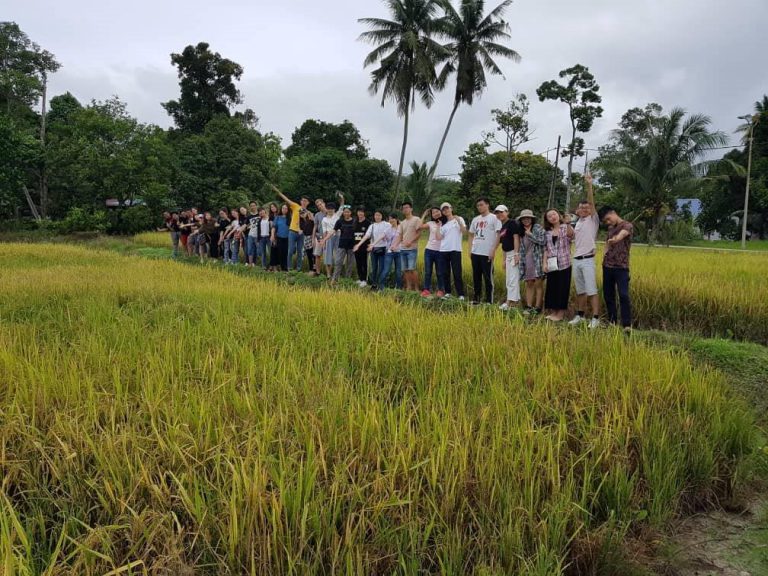 The only place you should go to to really experience the difference that is Negeri Sembial culture, this homestay-certified village sits just before a scenery of paddy fields stretching out as far as the eye can see.
Participate in the activity of 'mengocak ikan' or fishing for paddy fish with your bare hands. Visitors are warned however, it can get pretty muddy.
Should you just be visiting for the cuisine, do eat the 'daging salai masak lemak cili api' or smoked beef cooked in a gravy of coconut milk, tumeric, and chillies.
Homestay Kampung Lonek
– No. 10, Kampung Lonek,72200 Batu Kikir, Negeri Sembilan.
– Contact person: Ms. Hajah Nor Asiah bt Haron (06-498 1078 / 012 69 15482)
– Facebook: https://www.facebook.com/homestaylonek/
Homestay Rawa, Negeri Sembilan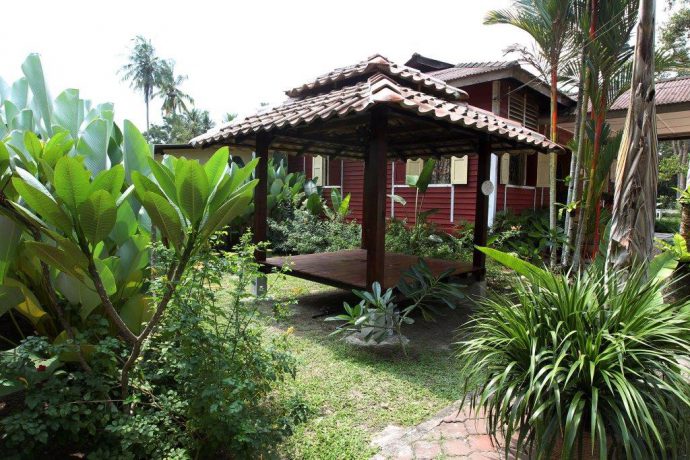 The latest in the many ASEAN Tourism Award winners (as of 2019), Homestay Rawa has one thing many other villages do not have: horses!
Horseriding is a popular activity for newcomers to appreciate the beauty of the village and its surrounding plantations and hillsides. Time your visit to coincide with the fruiting season, and savour the best of Malaysian fruits like mangosteens, durians, rambutans, and langsat.
Fans of sweet treats will be delighted to know that the ladies of the village will be more than happy to share their secret recipes for godok golumang cakes, the fist-sized banana fritters caramelised in brown sugar, and kuih bahalu, tiny sponge cakes similar to French madeleines cooked over charchoal fire in brass moulds.
Homestay Rawa
– Lot 23, Lorong KRU 10, Kampung Rawa Hilir, 71750 Lenggeng, Negeri Sembilan
– Contact person: Ms. Saadiah Othman (019 354 4472)
– Facebook: https://www.facebook.com/asequine1/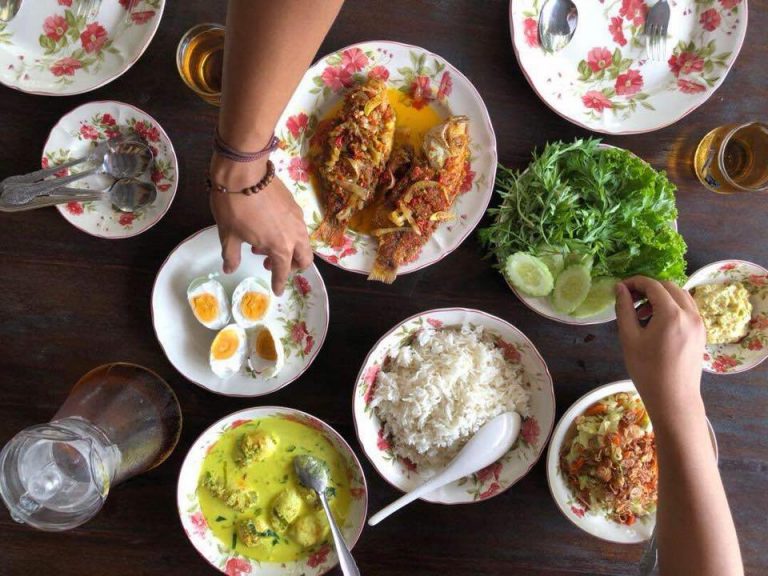 Note: We are excited to announce that on 18th January 2019, the following Malaysian Homestay Villages has won the coveted ASEAN Tourism Award for ASEAN's Best Sustainable Tourism Products Recognition for both rural and urban areas. The Malaysian winners in the Homestay category are as follows:
3rd ASEAN Homestay Standard (2019-2021)
Pachitan Homestay, Port Dickson, Negeri Sembilan
Ba'Kelalan HomestaySarawak
Misompuru Homestay, Kudat Sabah
Banghuris Homestay, Sepang Selangor
Rawa Homestay, Lenggeng, Negeri Sembilan
---
"ExpatGo welcomes and encourages comments, input, and divergent opinions. However, we kindly request that you use suitable language in your comments, and refrain from any sort of personal attack, hate speech, or disparaging rhetoric. Comments not in line with this are subject to removal from the site. "
Comments