There can be no doubt that, although many things happened in many places during 2020, the year's defining event played out globally and did so for the entirety of the year. Of course, history will remember 2020 as the year of the coronavirus pandemic. The still-ongoing and far-reaching viral plague will remake some industries, spell certain doom for others, and, in all likelihood, permanently alter numerous aspects of human life. Currently, over 72 million people have contracted the virus, and more than 1.6 million have died worldwide.
Socially, economically, medically, politically… very little of humanity's day-to-day existence on Planet Earth escaped impact from the most widespread and deadly outbreak of a disease in a hundred years. Only a small handful of people worldwide today were alive the last time such a pandemic ravaged the globe – the so-called "Spanish Flu" H1N1 viral pandemic of 1918-1919.
Of course, the latest novel coronavirus, SARS-CoV-2, keeps no calendar and recognises no arbitrary constructs of mankind like dates, geographic boundaries, or political ideologies. So when we flip our calendars from 2020 to 2021 and bid adieu to a very sorry year indeed, nothing magical will happen. Come January 1, the virus will still be with us. Millions more people will continue to test positive for Covid-19 in the new year; many will die.
Indeed, some predictive models are notably grim. According to the Institute for Health Metrics and Evaluation, an independent global health research centre at the University of Washington, the death toll in the US, currently the world's highest by a significant margin, will surpass 500,000 by March. The pandemic will, regrettably, not end sharply once we reach a new year.
And yet, there is nevertheless good reason for us to look to 2021 with a sense of hope rather than dread, although we may be well into the year by the time we can see any real change.
"Once we get to the back half of 2021, we can probably begin relaxing" the precautions and SOPs we've all grown accustomed to, said Dr Tom Frieden, the former director for the Centres for Disease Control and Prevention. Dr Frieden is currently serving as president of Resolve to Save Lives, a global public health initiative in the US.
Highly effective vaccines are offering real hope; the first batches are already being rolled out now. Continually evolving treatments and therapies have been shown to help the sickest patients, and some can even help the infected avoid hospitalisation in the first place. Covid testing, once a major blind spot in a number of countries, has become more widespread, more easily available, and more accepted as a strong tool in mitigating the virus's explosive spread.
On December 11, the US Food and Drug Administration took the major step forward in granting emergency use authorisation of an especially promising vaccine developed by Pfizer, and the first vaccines to hard-hit Americans are already being delivered. Meanwhile, in the UK, the first round of vaccines were being administered a week earlier.
"Help is on the way," Dr Anthony Fauci, director of the US National Institute of Allergy and Infectious Diseases, explained recently. "Traditionally and historically, highly efficacious and effective vaccines have crushed epidemics like smallpox and polio and measles," Dr Fauci said. "We can do that with the vaccines that are going to be coming online."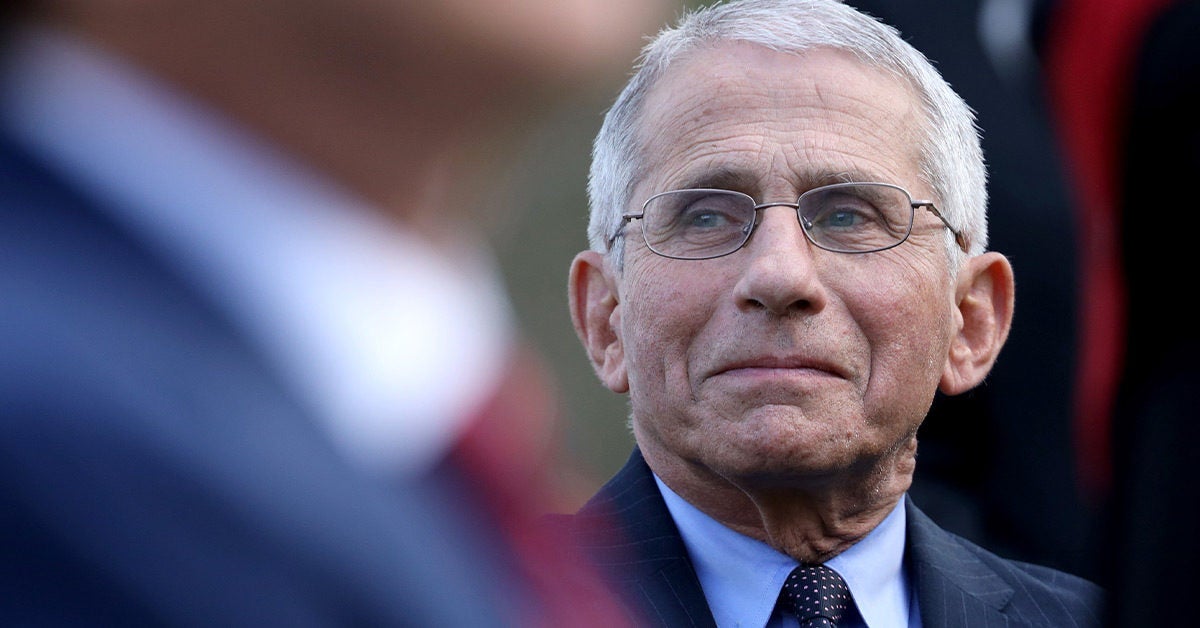 Projections suggest that as many as 20 million people in the US could be vaccinated by the end of December, and up to 100 million by March. But much depends on factors that are, as yet, largely unknown. Safety issues, production speed, logistics and handling concerns, long-term immunity, and widespread acceptance – all of these potential landmines pose nothing but question marks at this stage.
And the hoped-for and largely assured level global playing field with regard to vaccine availability has quickly turned into a pipe dream. It may sound cynical, but anyone who really thought that poor countries would have the same speedy access to Covid-19 vaccines as wealthy countries hasn't been paying attention to the grim reality of human behaviour.
Though rich, modernised countries will be receiving millions of doses in the coming days and weeks, impoverished and developing countries will likely have to continue biding their time for several more months. Only a handful of countries are even pursuing candidate vaccines, and a smaller portion of those have had the sort of high effective rates of successful vaccines as those from the US and Europe. China and Russia are developing vaccines that appear promising, but already concerns have been raised about a lack of transparency with China's leading effort, a vaccine developed by Sinopharm, one of three such companies in China racing to market with the vaccine.
China has also attracted criticism for what is being dubbed "vaccine diplomacy," as the Asian powerhouse is being accused of using the vaccine to expand or entrench its power, as well as to restore its own reputation from having unleashed the virus on the world in the first place. China has also made conflicting promises about which countries will get their vaccine, and when. According to reports, Malaysia is one of the countries involved in those conflicting assurances and quid pro quo arrangements.
According to a report from Nikkei Asia: "In Malaysia, Chinese vaccines also seem to have become entangled with maritime disputes. Last month, for example, Chinese Foreign Minister Wang Yi promised Malaysia priority access to Chinese vaccines. And then, he discreetly asked for the release of 60 Chinese fishermen detained for trespassing into Malaysian waters just days before his visit, according to a Malaysian official requesting anonymity. Malaysia said they would consider the request."
It's not just about leveraging the vaccine for power or political favours, either. Beijing is mounting a "charm offensive" to counter its bruised reputation over its initial handling of the coronavirus outbreak.
"The idea that the Chinese vaccine is going to be a global public good is very important for China right now, because it became the way they are fighting the propaganda war in the pandemic," said Maurício Santoro, a professor at the State University of Rio de Janeiro who specialises in China-Brazil relations. (Trials for China's vaccine are being widely carried out in Brazil, as not enough people are getting sick now in China to allow effective trials domestically.)
"They are trying to deflect blame for what they did in the early days of the pandemic," Santoro added. "So if they have a really good vaccine, that would be very important for them. And Brazil is an important testing ground for Chinese ambitions."
Though the future is looking more hopeful, and an end to the coronavirus pandemic can now be legitimately imagined, for many countries, things will get worse before they get better. The colder winter months in northern latitude countries are driving huge spikes in infection rates and death tolls, a phenomenon seen even in tropical countries, albeit on a notably smaller scale. Malaysia's own new daily case counts have exploded since October, far eclipsing what had previously been the worst of the pandemic here during its early days back in March and April. Many epidemiologists don't anticipate a significant break until mid-2021.
Dr Ofer Levy, director of the Precision Vaccines Program at the Boston Children's Hospital in the US, explained that some 70% of a country's population would need to be vaccinated before restrictions could really start being lifted in a meaningful way. This would make "a major dent in the pandemic," he said, but cautioned it was not imminent, despite the early success of candidate vaccines. "We're probably talking months — not days, not weeks — but months to get that many people immunised."
Virologists and public health experts agree, however, that the key to a better 2021 is our actions today. "How 2021 plays out," one doctor explained, "depends to a large extent on what we do right now." And that means, for probably another year, keeping to the habits we've gotten used to in 2020: wearing face masks, washing our hands frequently, avoiding crowded indoor spaces, and physically distancing ourselves from others.
---
"ExpatGo welcomes and encourages comments, input, and divergent opinions. However, we kindly request that you use suitable language in your comments, and refrain from any sort of personal attack, hate speech, or disparaging rhetoric. Comments not in line with this are subject to removal from the site. "
Comments