Addressing Malaysia's food waste problem while providing healthy, affordable food to those who need it most, the visionary co-founders of Pasar Grub lead the way in taking a community-focused initiative and kicking it up a notch.
What would a 17,000-tonne pile of food look like? Can you even imagine? It's enough food to completely fill seven Olympic-size (25 x 50 m) swimming pools, and sadly, it's also about the amount Malaysia generates in food waste every day. That's nearly 17,000,000 kg worth of food that's just thrown out – a daily discard that's enough to provide three meals to three million people.
It's a sobering figure, one which showcases just what a monumental problem food waste is here in Malaysia.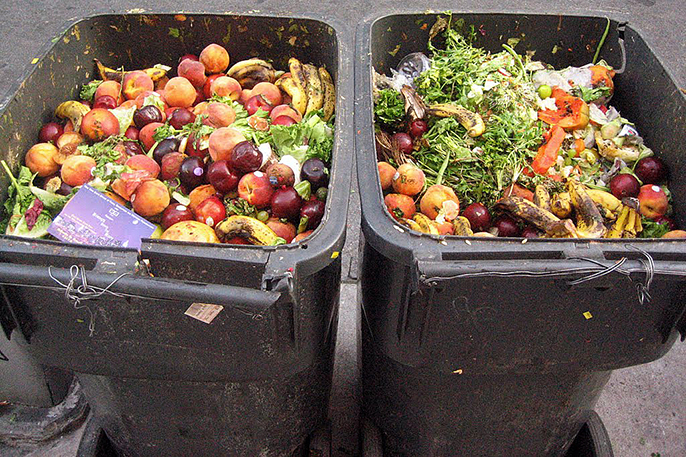 And beyond the sheer wastefulness, thousands of tonnes of discarded food can contribute to broader problems: Though seemingly paradoxical, this level of waste can actually drive hunger and malnutrition, as perfectly edible food ends up in landfills. There, it then fuels greenhouse gas emissions as it breaks down, all while attracting insects, rodents, and other pests, leading to potential disease and adding to the cost of landfill maintenance. In Malaysia, discarded food accounts for a shocking 44.5% of landfill waste. Clearly, nothing good comes from food waste on this scale.
Socially conscious Malaysians are not content to sit idly by, and we recently met some locals who have combined a passion for sustainable, community-focused work with an entrepreneurial spirit and co-founded Pasar Grub, an organisation that tackles the country's immense food waste problem while creating paths for sustainable production and consumption and addressing vital issues like malnutrition and hidden hunger in Malaysia.
FROM EAST TO WEST
A pair of East Malaysians – Andrew Wesley from Sarawak and Lye Kok Shiuh from Sabah – banded together here in Kuala Lumpur with a couple of other friends to address these pressing needs which were heightened by the pandemic, initially from a grassroots level, but in short order filling a niche that has seen the nascent organisation grow by leaps and bounds.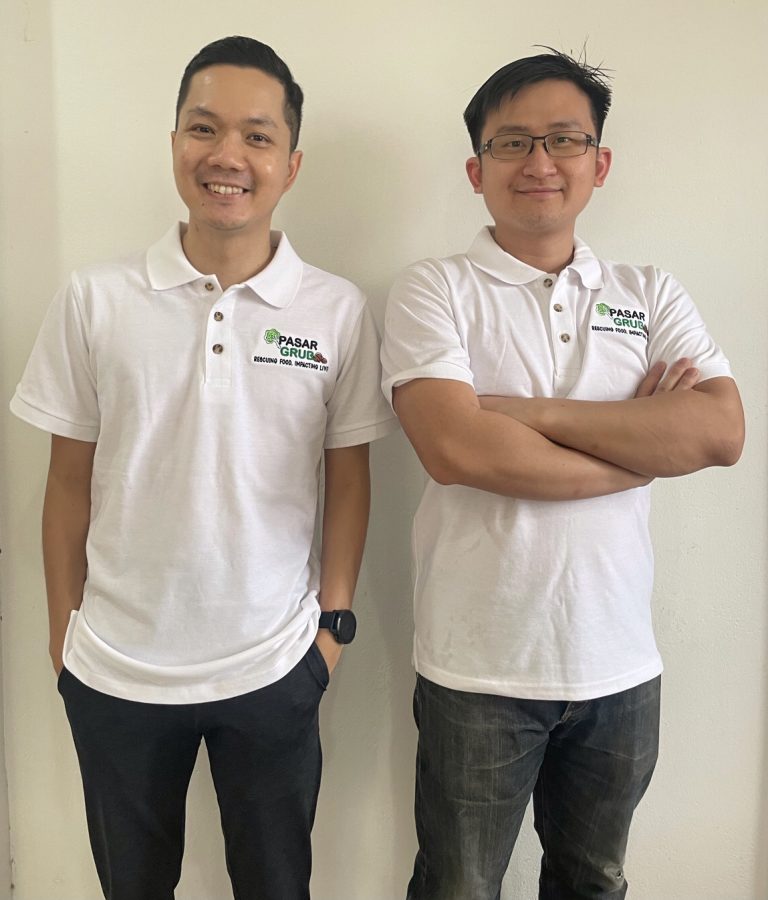 In speaking to Andrew and Shiuh, the Pasar Grub co-founders explained their backgrounds and how they came to build the company.
"I work in corporate finance," Shiuh remarked, "But I actually first witnessed food waste while working for a large F&B company in KL. The level of unnecessary waste was troubling, and the more I learned about the additional problems it caused, the more I thought something needed to be done."
And that's where Andrew comes in. With nearly a decade of experience in managing and delivering various projects centred around sustainability, environment, health, and safety, Andrew was an ideal partner to bring in. Apart from Pasar Grub, Andrew also currently maintains other projects and businesses committed to making positive change in communities, pressing for education equality, and driving environmental protection initiatives.
It's a big problem to tackle, and surely a formidable task for two East Malaysians who have barely cracked 30 years of age, but the growth and success that Andrew and Shiuh have overseen speak to their talents and passion for the work.
RESCUING FOOD, IMPACTING LIVES
"A major goal is 'rescuing' perfectly edible food and preventing it from ending up in the landfill," Shiuh explained. "We give that food – and also include 'imperfect foods' like oddly shaped or scarred fruits and vegetables that may not be good enough for the display at the supermarket but of course offer perfectly fine nutrition – a second life, and provide healthy food choices to communities all around Malaysia who are in need of it."
Andrew added, "Not only we are reducing food waste – which is one of the leading factors of greenhouse gas emissions – we also play a role in improving the local circular ecosystem, working with farmers and local businesses to boost revenue and to reduce both waste and financial losses by helping them bridging between supply and demand.
"We also would like to use this platform to boost awareness and education on imperfect foods, healthy diet, malnutrition, hidden hunger, and sustainable production and consumption."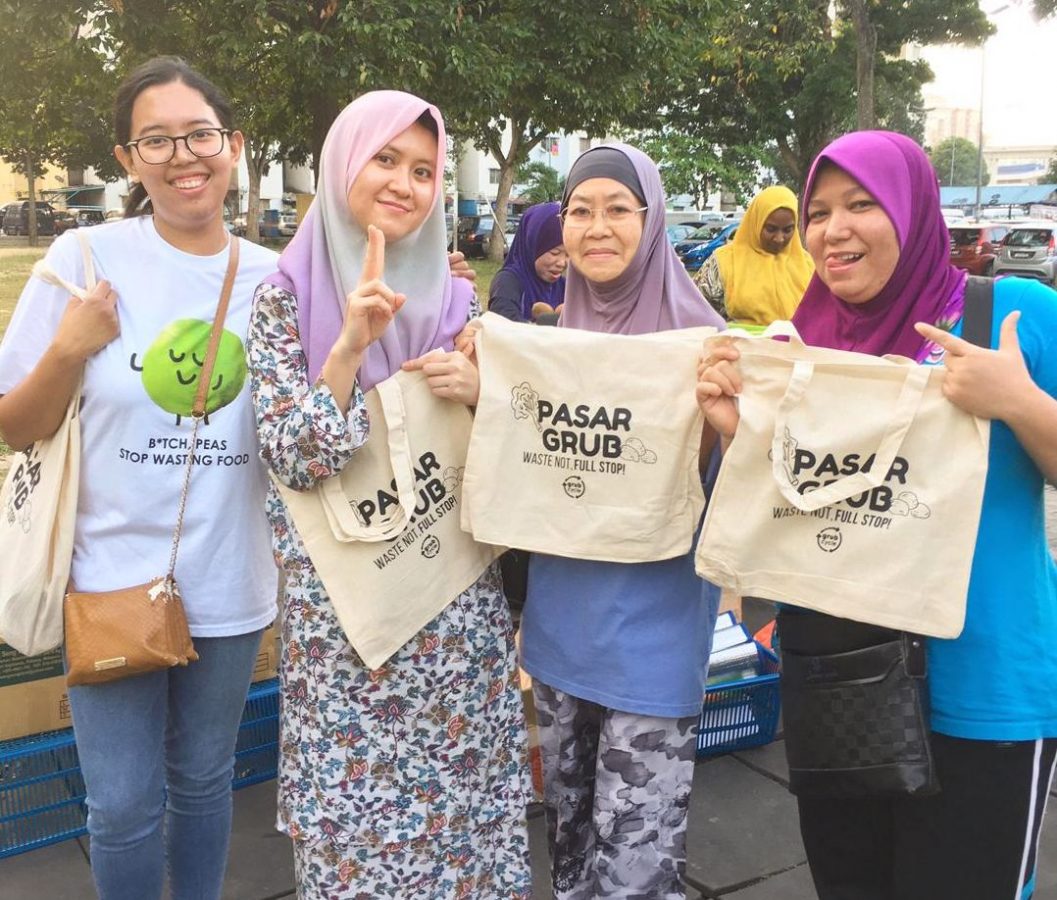 The project was born from the concept of the morning markets that are so prevalent in Malaysia – the pasar.
"Pasar Grub came to be with an idea to operate community morning markets in low-income areas around Klang Valley, selling essential produce and food products at very affordable prices," Andrew said. "Beyond that, we also hire community members to help us run these markets, which gives them an additional income."
He continued, "Our basic model for this is to partner with small farms and local producers to purchase their surplus – often including the food that doesn't meet the aesthetic standards of grocers – and then direct that food right back to the community at below-market prices."
Shiuh added, "By doing this, we are able to create new revenue streams and distribution channels for the farmers while providing access to nutritious food for the low-income community. We also run educational and awareness programmes on curbing food waste and having a healthy diet."
Moreover, Pasar Grub collects used cooking oil for conversion into biofuel, and also collects food waste from the F&B industry, which is repurposed as organic compost for the farms with which they've partnered. That keeps the food out of landfills and effectively helps to build a circular, self-sustaining ecosystem of reducing, redirecting, and reusing food waste.
To date, Pasar Grub has already diverted and repurposed nearly 41,000 kg of excess food, positively impacting nearly 6,000 households representing more than 26,000 individuals. Their success in keeping this food out of Malaysian landfills has also prevented some 90,000 kg of greenhouse gases out of the environment.
"We have been fortunate to be able to work with our sustainability partner, Acasia Group, to make all this possible," Shiuh notes. "Their help also allows us to explore more sustainable options out there as we progress."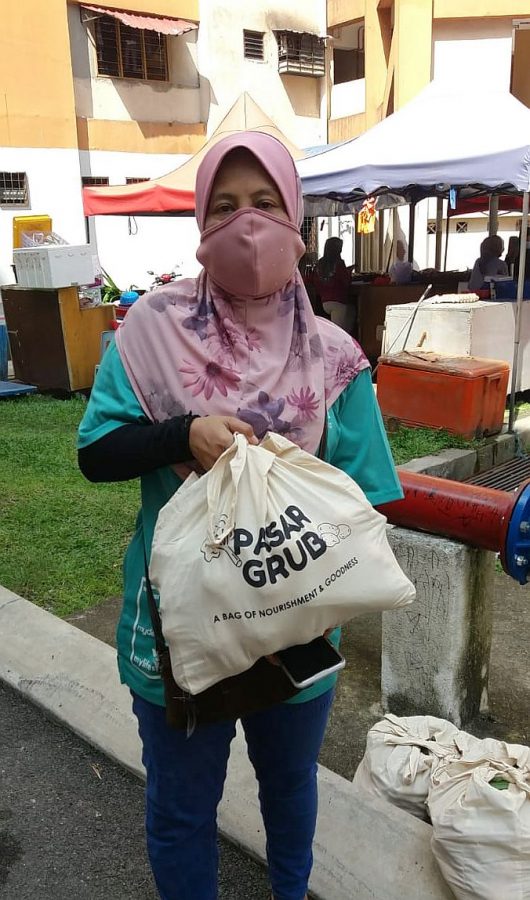 GOING VIRAL… THE HARD WAY
Pasar Grub was launched during the coronavirus pandemic, which actually helped to highlight community needs specific to food waste and hidden hunger, but also brought along its own unique set of challenges, often tied to food price fluctuations, availability of operational manpower, and of course the logistical difficulties posed by the various lockdowns and movement restrictions.
"Actually," Andrew explained, "the pandemic helped us in that it underscored the need for and relevance of organisations like Pasar Grub which help communities with basic necessities. It certainly raised visibility of the work we do and the importance of that work, especially in such challenging times."
Pasar Grub has proven to be an incredibly impactful project in a short time, recognised by such organisations as UNDP Malaysia, Singapore, and Brunei and UNICEF Malaysia. Since the early days of Pasar Grub, companies like AIA and DHL have stepped up as valued partners, providing funding and support.
"In 2021, especially during the hardship of the pandemic, AIA Cares Community Squad programme collaborated with Pasar Grub to help thousands of families, providing daily necessities to urban B40 families, encouraging them to eat healthily and is aiming to expand the numbers of beneficiaries to 5,000 families in 2022," Andrew shared.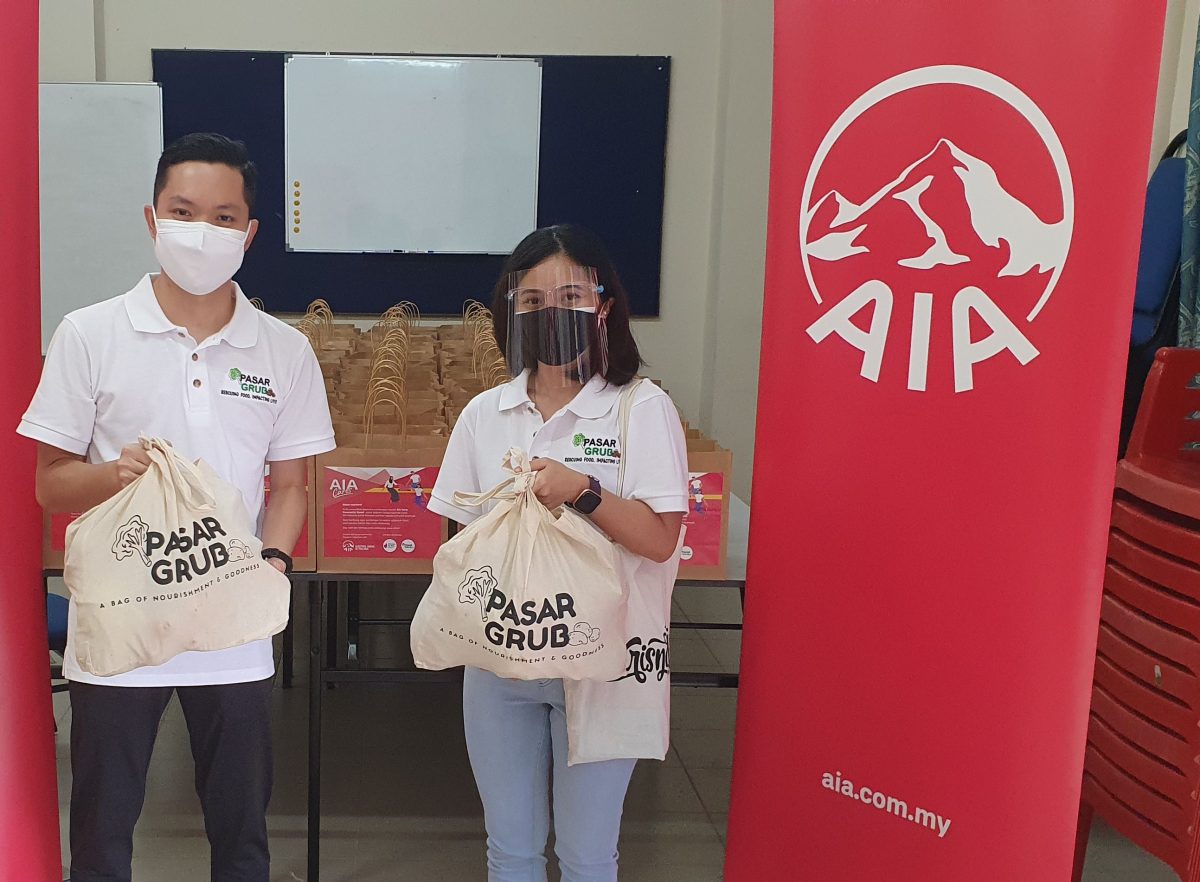 The big partners are key, but it's down to individuals to make the real changes. When asked how consumers and small communities could do their part to aid the efforts of organisations like Pasar Grub, the response was pretty clear.
"A lot of food waste is preventable," they said. "People can help simply by being mindful of their spending and buying only what they need. It's also helpful to support local farmers whenever possible, as that eases the burden on length supply chains. Shipping food over long distances always results in an increase in the amount that goes bad and gets wasted. And also, it's good to just be aware and recognise that the nutritional value of food goes beyond simple aesthetic evaluation. That odd-looking produce is still perfectly edible and nutritionally wholesome."
LOOKING AHEAD
The new year has brought new ideas and new challenges to Pasar Grub. "We are currently working to establish more sustainable community projects," Shiuh explained, "and are now expanding our footprint beyond KL and Selangor to other states in Malaysia along with our corporate partners. We are also hoping to connect with grant providers to achieve these targets."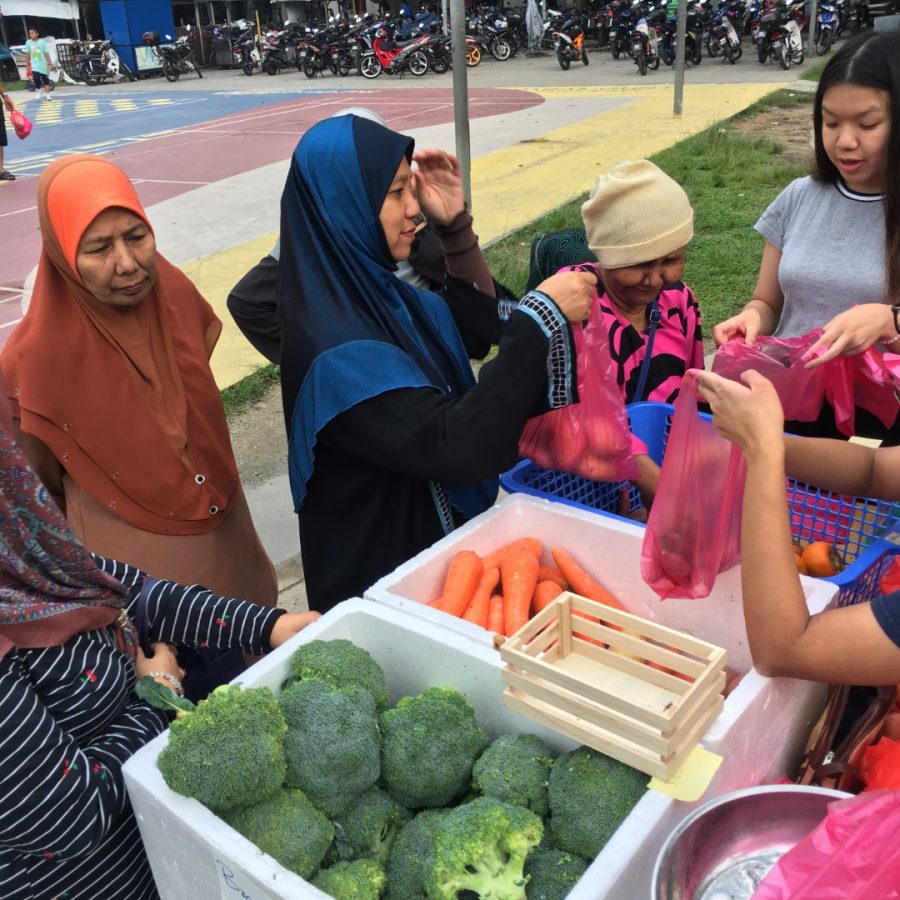 Andrew also mentioned a key behind-the-scenes ally: "We are very grateful to MaGIC [Malaysian Global Innovation and Creativity, a social matching grant programme] as well, which has provided us the access to grants that have greatly helped in scaling up our work over the last two years. In general, it takes a collective effort of all the partners and the community in order to be able to create all these impactful programmes, and also to set new targets for the future."
And the goals for the coming year are multifaceted, the guys explained. "We aim to leverage on the existing industry landscape and tap into consumer behaviour, embedding them as key players in the circular ecosystem. We are also working at diversifying our services into product development, social financing, and franchising, along with decentralised farming and waste repurposing."
Andrew and Shiuh have doubtlessly set some lofty goals, but their existing track record and their highly focused passion for driving positive, sustainable change suggests the amazing success that Pasar Grub has seen so far will be continued, to the benefit of Malaysians throughout the country.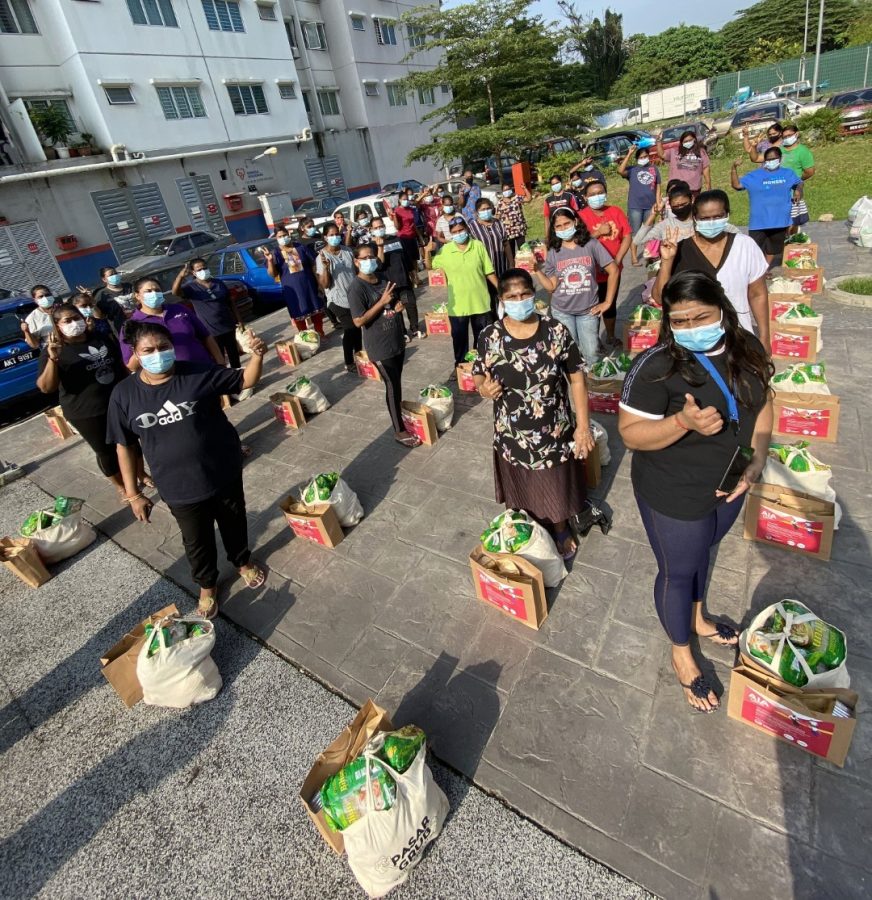 To learn more about Pasar Grub, you can visit pasargrub.com, or check them out on Instagram and Facebook. To explore any opportunities for collaboration or learn how you can get involved, drop them a line on [email protected].
---
"ExpatGo welcomes and encourages comments, input, and divergent opinions. However, we kindly request that you use suitable language in your comments, and refrain from any sort of personal attack, hate speech, or disparaging rhetoric. Comments not in line with this are subject to removal from the site. "
Comments