Located in the Quang Nam Province of Central Vietnam, Hoi An has been a hive of economic and cultural activity from the end of the 16th century to the beginning of the 19th century, and is now one of Vietnam's hottest tourist destinations.
Hoi An was established in the 16th century; thrived in the 17th and the 18th centuries, and declined in the 19th century. It was revived in the late 20th century with its new role, serving as a tourist magnet for increasing numbers of 21st-century visitors.
Most of the trade in Hoi An is now focused on tourists buying souvenirs, goods and services in what is one of Vietnam's leading tourist destinations. I first ventured to Vietnam in 1992 when foreigners who wished to head out of Hanoi and Ho Chi Minh City had to be accompanied by an approved guide cum minder.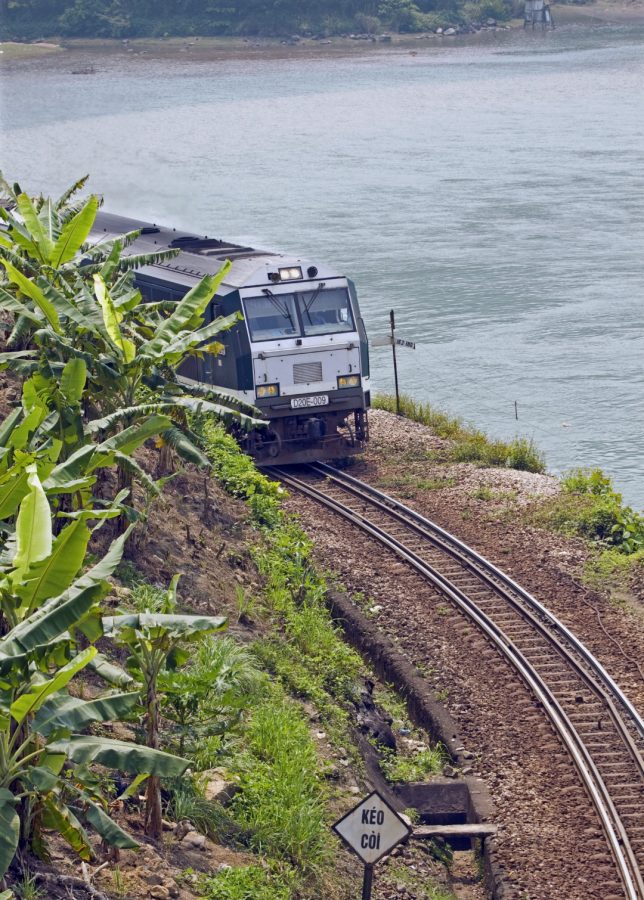 Setting off from Ho Chi Minh City (what most locals still referred to as Saigon) on a somewhat dilapidated but functional train, I worked my way up the elongated coastline of Vietnam to Hanoi, stopping along the way at Nha Trang, Danang (also spelt Da Nang) and Hué. My guide's main task appeared to be to keep an eye on me and to 'interpret' things according to the party line but he did prove useful in finding accommodation in featureless, former Soviet rest houses.
It was an eye-opening adventure and I only encountered a few other intrepid travellers. At that time, Central Vietnam stood out for its ever-present remnants of the American War (what Americans refer to as the Vietnam War), untouched beaches (such as China Beach) and the historic settlement of Hoi An.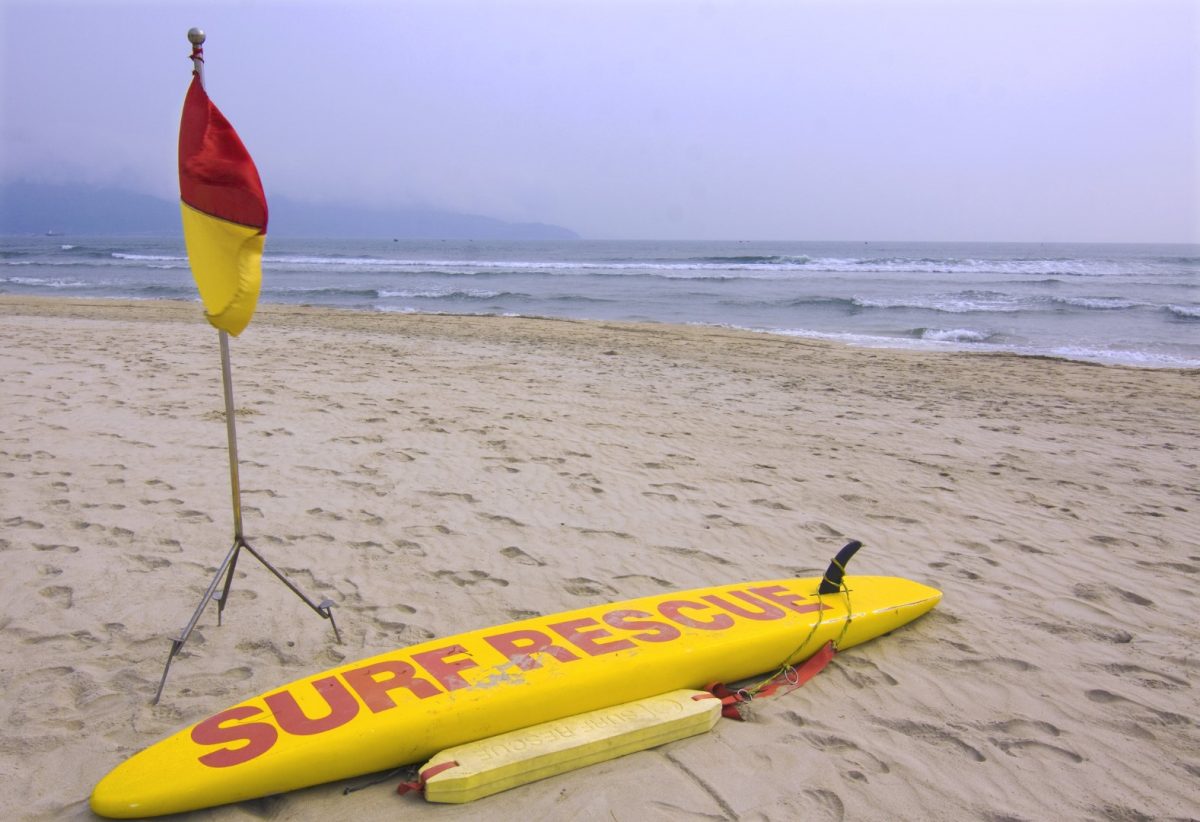 Move forward a few decades – the military airport at Danang that was the first port of call for United States and Allied military personnel plus one of the bases used by Air America (the CIA's own covert airline), now welcomes global travellers arriving to enjoy beachside resorts, signature golf courses, tantalising food, and exciting shopping prospects.
Danang is the international air gateway for the coastal developments starting at Hué in the north and moving southward to Lang Co, Danang, China Beach, and Hoi An. While Hoi An is a destination in itself, for those with extra time on their hands, explore the whole region with a drive over the Hai Van Pass (between Danang and Lang Co) and a return train journey, all highly recommended.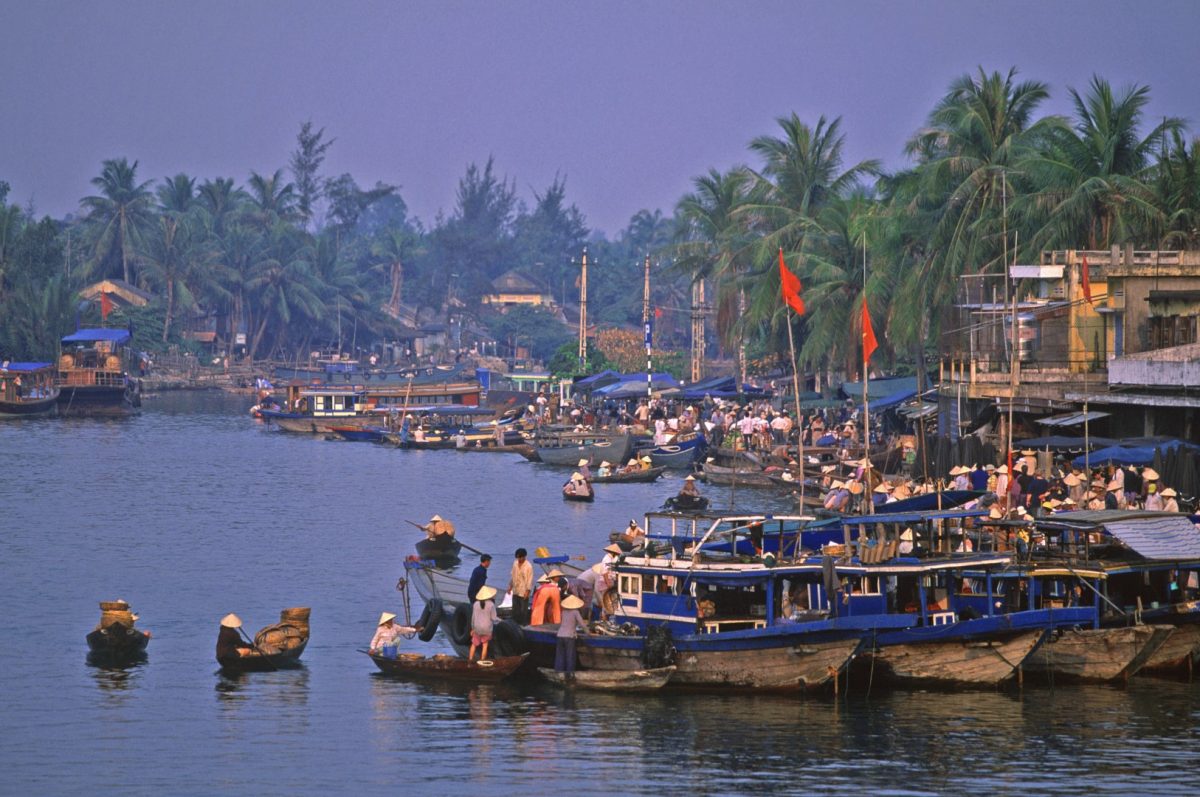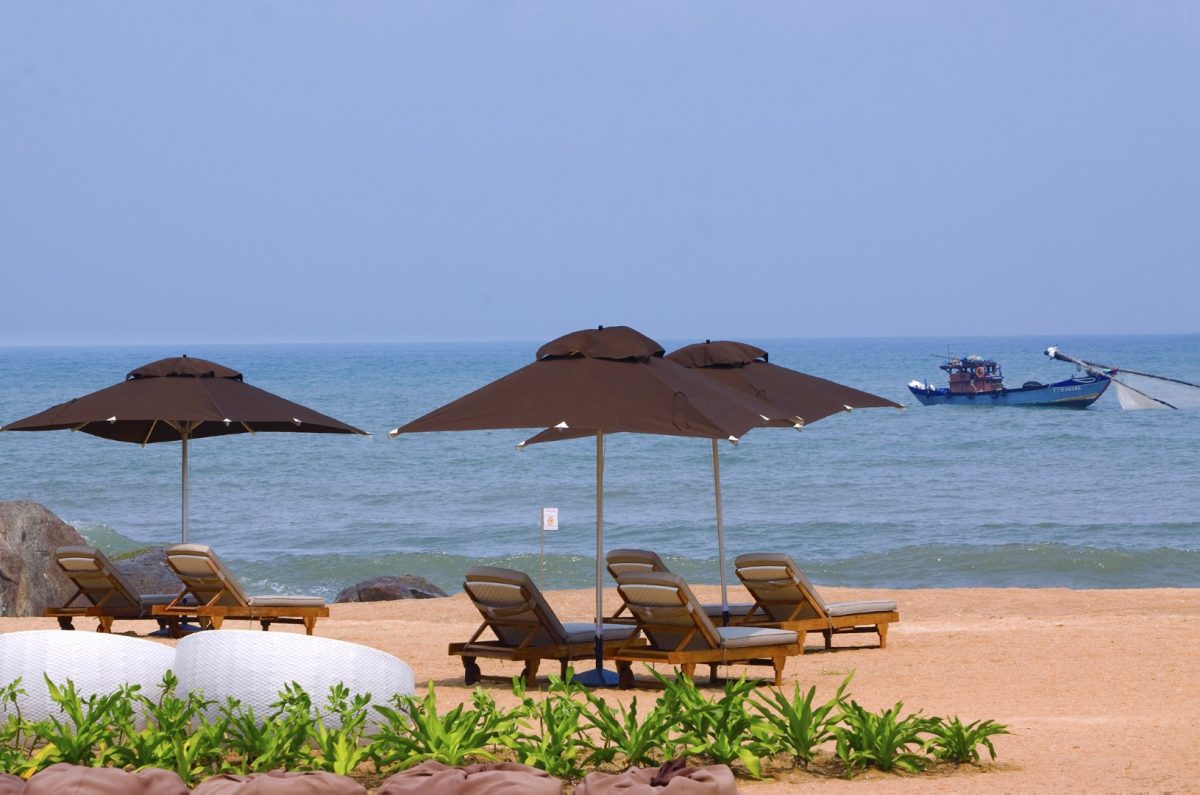 HISTORIC RIVERSIDE PORT
As with Melaka (Malacca), the Portuguese were the first Europeans to show interest in Hoi An on the banks of the Thu Bon River. Once, the world's most powerful maritime nation, the Portuguese left their mark on other parts of Asia like Macao and Melaka. Portugal was one of the pioneers in global exploration with the journeys sponsored by Henry the Navigator during the Age of Discovery opening up the world. (Henry also has the dubious distinction of kick-starting the African slave trade.)
Prince Henry's support for maritime exploration led to the opening up of Asia to European traders. This began in 1535, when Antonio De Faria anchored in Danang and ventured on to Hoi An. The city is located 5 km inland, and its location offers relative protection from typhoons that occasionally make landfall.
Vietnamese goods such as ceramics, silk, cinnamon, bird nests, sandalwood, pepper, and fish were keenly sought. Mulberry farms and silk production at a village level, flourished. Over the centuries, the Dutch, British, Chinese, Japanese and French traded with Hoi An.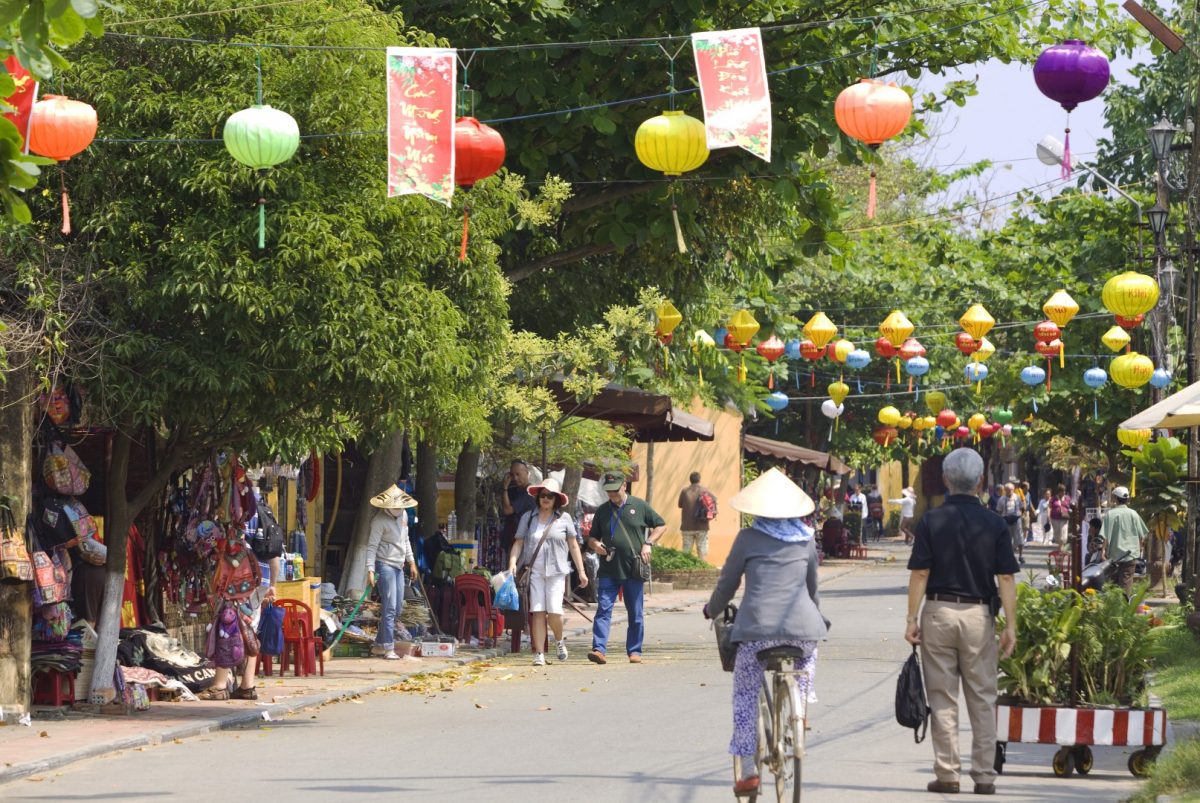 Located 30 km south of Danang, Hoi An is one of the best-preserved ports of its kind in Asia. There is some similarity with Melaka, as both are UNESCO World Heritage Sites and previously came under foreign influence. While Melaka's heritage zone appears to accommodate modernity, Hoi An has made a point of maintaining its cultural integrity.
Hoi An's biggest asset is its preserved buildings and the lack of modern ones within the car-free historic core. Some 800 historic buildings survived the war and are now protected as the Hoi An Ancient Town UNESCO World Heritage Site.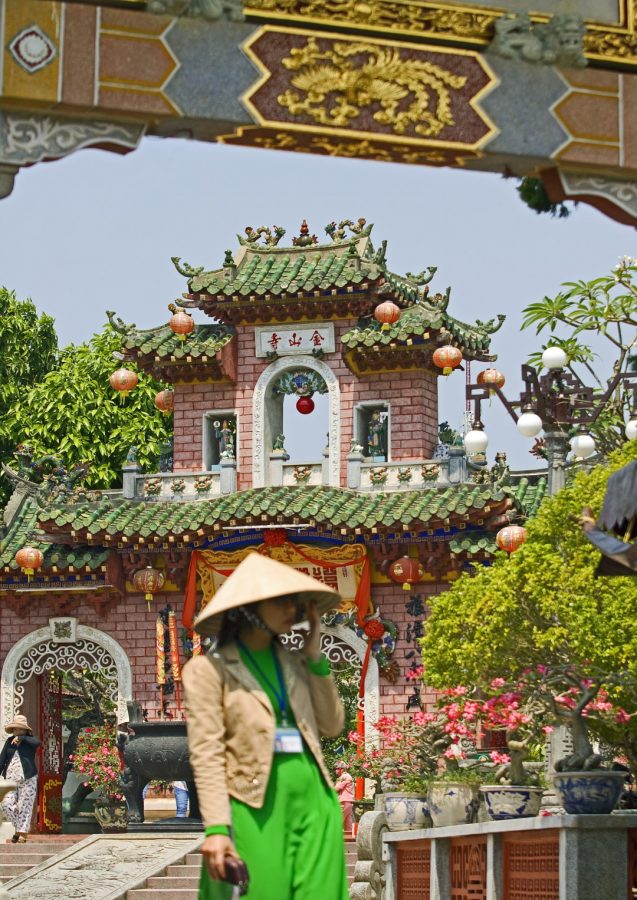 HISTORIC SIGHTS
Hoi An has 87 pagodas, temples and communal houses, 82 ancient terrace houses, 24 ancient wells, and an ancient tile-roofed bridge. While visitors need to purchase a ticket to enter specific sites in the old town (a one-day pass is valid for the whole 24 hours), walking the streets is free.
Japanese merchants arrived in Hoi An in 1560 (before Chinese traders), but also left before the Chinese. Some Japanese established permanent businesses leading to the port being referred to as a 'Japanese town'. The most significant historic structure is the covered Japanese bridge built in the 1590s. The bridge is associated with a temple, leading historians to refer to it as the perfect combination of structure and form.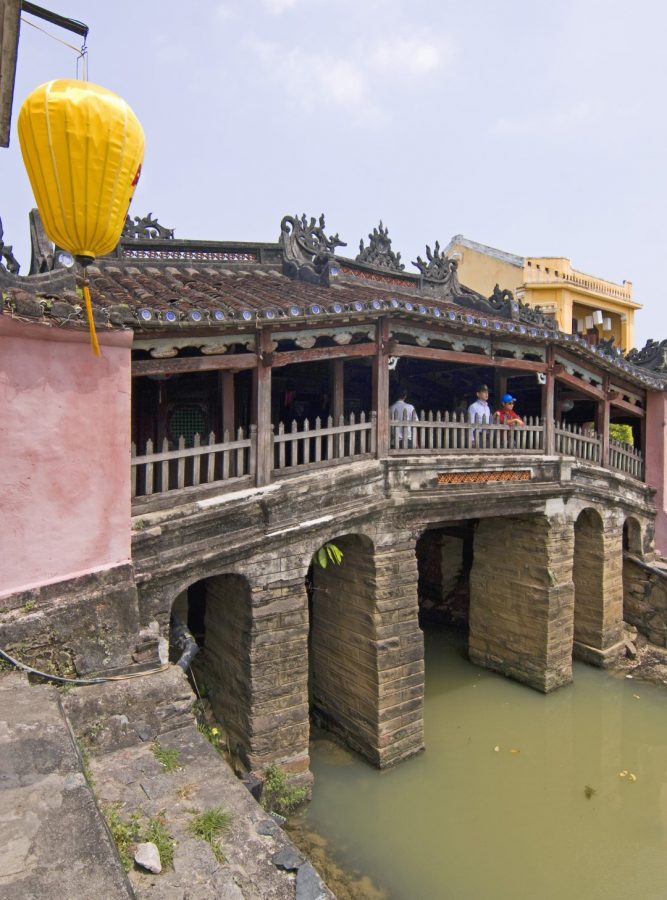 On full-moon evenings, the streets are only accessible to pedestrians and fluorescent lights are banned in order to create a more appropriately historic ambiance. The lanterns create a wonderful setting with reflections dancing across the river, which divides into several channels and islands in its estuary.
BEACHSIDE RELAXATION
Once a backwater, believe me when I say that Hoi An has now been well and truly discovered. In pre-Covid days, terms like 'over-commercialisation' had begun to enter into the discussion for destinations like Hoi An. Then, for over two years, they simply longed for business to return – which it is now beginning to do.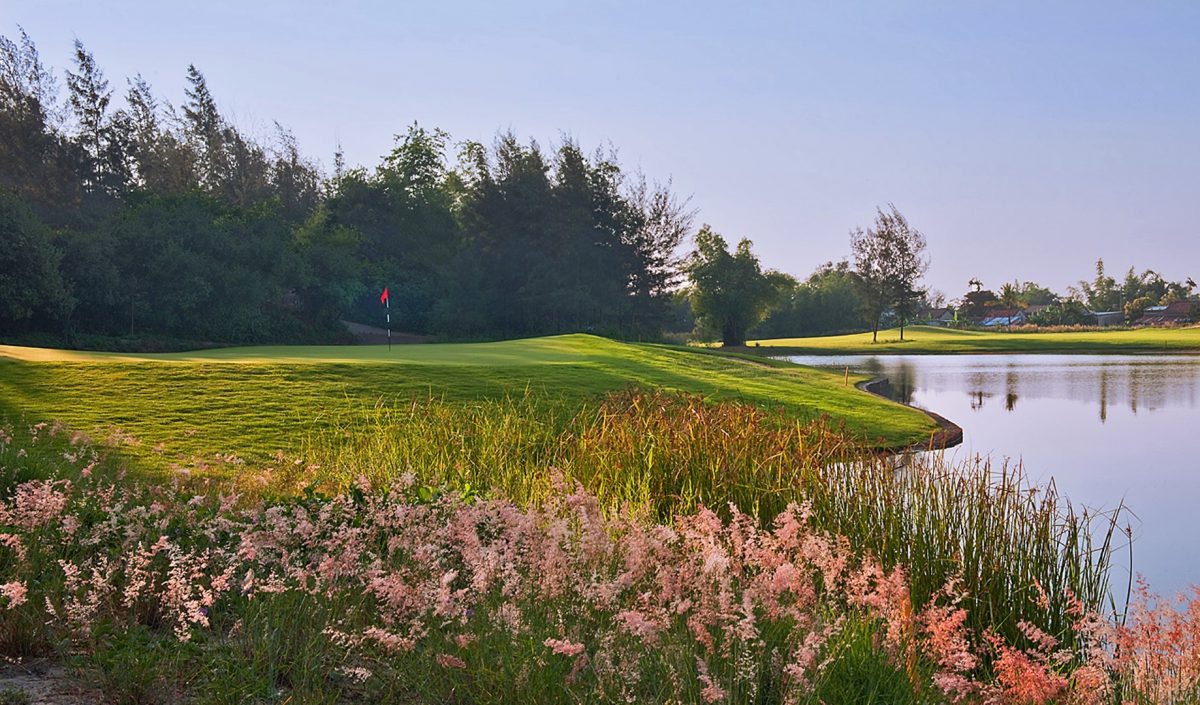 The beach strip from Danang to Hoi An contains a 'who's who' of global hotel brands with each one seemingly outdoing the previous one in scale and grandeur. These include Four Seasons, Pullman, Sheraton, and Centara, with one of the latest a resort in front of the Montgomerie Golf Club with its lantern-shaped, Burj al-Arab-inspired resort building. 
Cycling is a great way to explore the remaining rural land that leads down to the beach, with the best time to set off being in the early morning or late afternoon.
Beaches are located at Cua Dai, the southernmost extent of the beaches along the Danang beach strip. Some fisherfolk still fish using traditional circular rattan (cane) baskets covered in tar or vanish and known locally as thúng chai.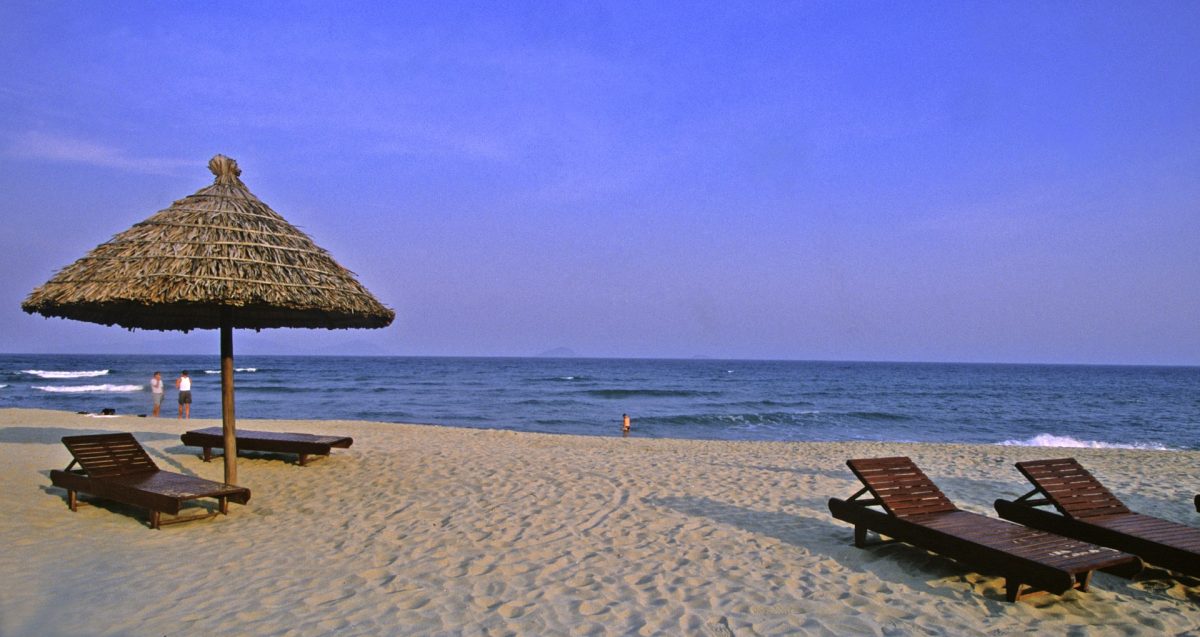 REFUELING
Being the tourist town that it is, there are many dining and drinking options in Hoi An, with the most atmospheric locations being along the river or on the island in the middle of the river.
Try dishes such as cao lau (Hoi An noodle dish), mi quang (noodle dish from Quang Nam Province), gom ga (Vietnamese chicken rice), and pho (noodle soup). Grilled fish with fresh tamarind cooked in a banana leaf, Vietnamese caramalised fish in a claypot, poached crab in beer, Vietnamese prawn curry, beef curry in coconut juice, grilled pork with sesame seed, and duck in passionfruit sauce are other dishes sampled and recommended.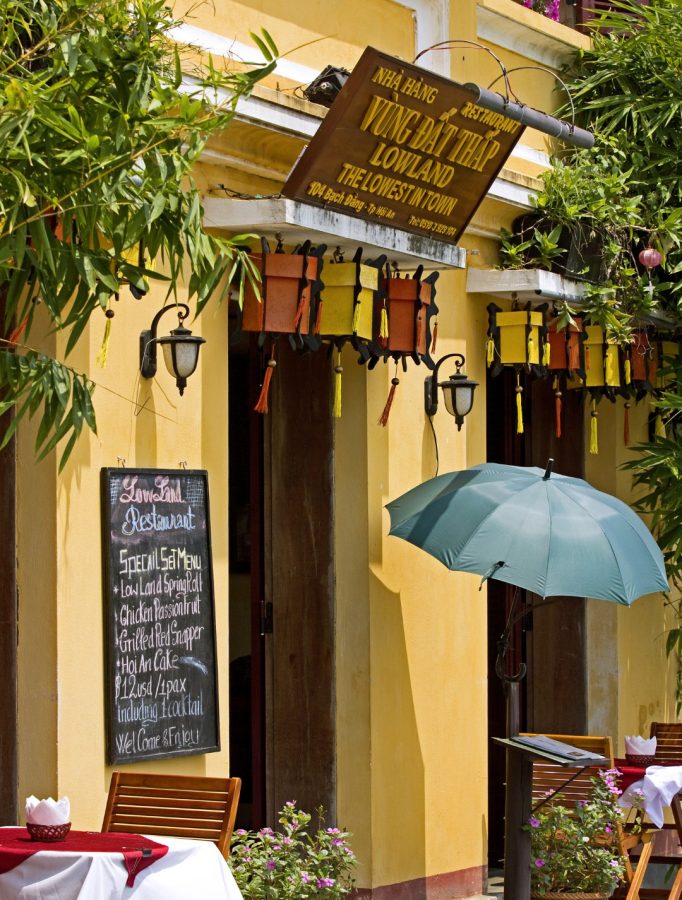 There are several places offering cooking classes: Check out Goda Bar and Restaurant, which has daily classes from 9am to 2pm where three food items are taught and prepared.
Some other restaurants to seek out include those at Vy's Market (on the island), Co Mai (try the Saigon Marseille curry and barracuda in banana leaf), and places like Sound of Silence and Salt Pub at Tan Thanh Beach.
Fresh coconut (dua in Vietnamese) and fresh fruit are available, as is beer. My beer of preference here is Biere Larue but I must admit, I am not overly fussy about beer, as long as it is cold and plentiful.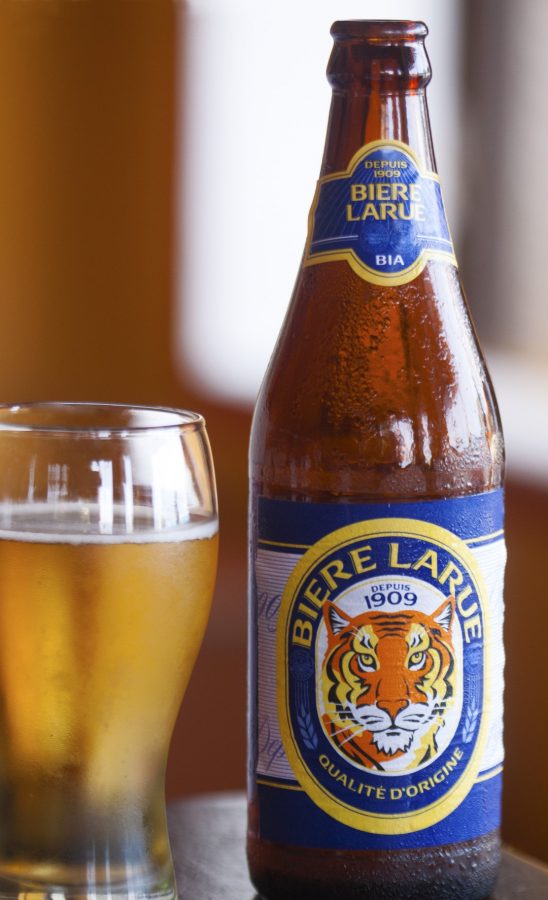 Market shopping (and its associated impromptu dining) is good, with Hoi An Market the place to head. Enjoy a tour and lunch at Tra Que Herb Village on a cycling tour to the beach.
The Vietnamese pride themselves on fine coffee, most of it locally grown in mountain locations such as Dalat. Enjoy it at Cong Caphe by the river or Mia Coffee on Phan Boi Chau Street. For refreshing beverages, seek out Hoi An Beer House (excellent craft beers), Dive Bar, and Tadioto Whisky Bar (in true speakeasy fashion, this bar is hard to find but worth it when revealed behind An Store clothing boutique).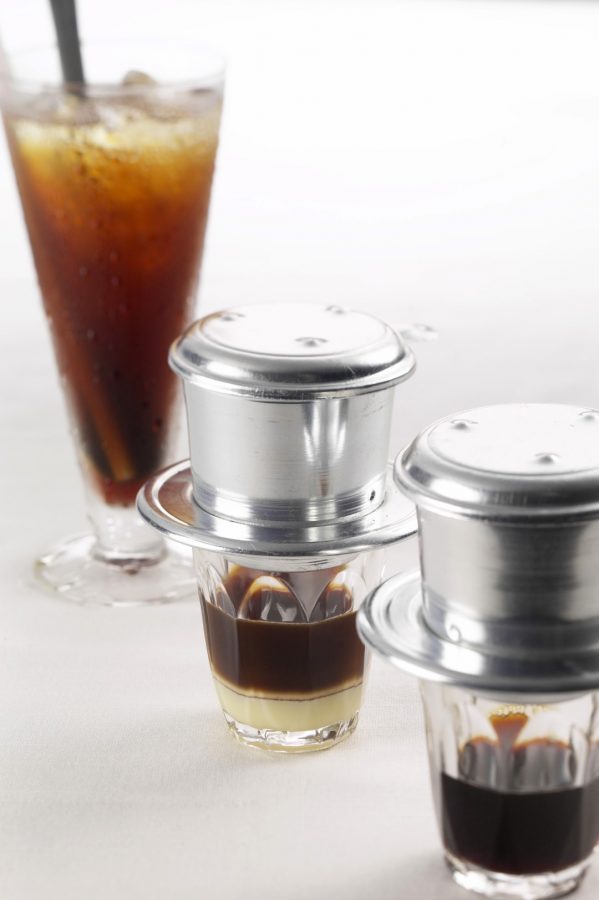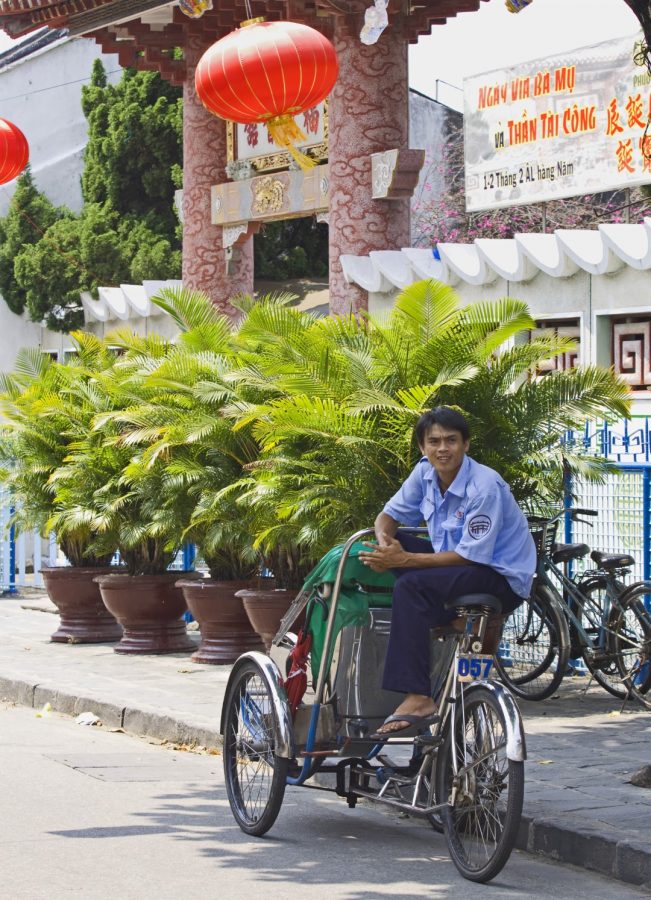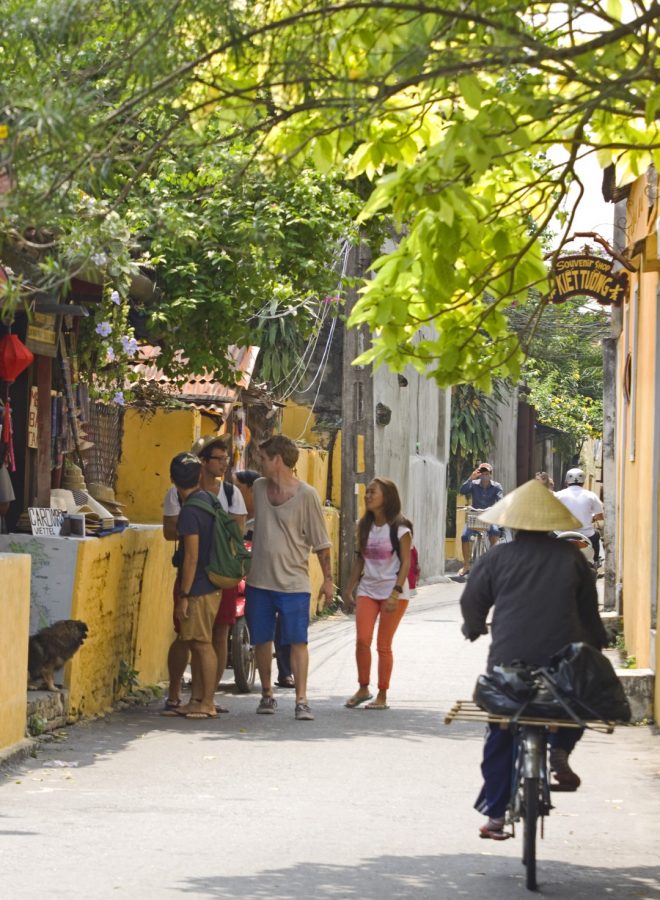 ---
"ExpatGo welcomes and encourages comments, input, and divergent opinions. However, we kindly request that you use suitable language in your comments, and refrain from any sort of personal attack, hate speech, or disparaging rhetoric. Comments not in line with this are subject to removal from the site. "
Comments