The list of positives for the Malaysian capital far outweighed the negatives, and Kuala Lumpur topped the InterNations 2021 list of the world's best cities for expats.
Though resident expats may fume while sitting in traffic jams or bemoan the interminable blizzard of widespread construction in the city – "KL will be a nice city if they ever finish building it," one expat quipped – the 2021 Expat City Rankings from InterNations found enough rave reviews from survey respondents to place Kuala Lumpur at the top of the list!
In fact, Southeast Asia fared relatively well on the whole, notching three top 10 rankings. In addition to KL's first place showing, Singapore was ranked 5th, while Ho Chi Minh City (or Saigon) came in 6th. Bangkok barely missed the top 10, ranking in 11th place.
Overall, the top 10 cities for expats were as follows:
Kuala Lumpur, Malaysia
Málaga, Spain (Andalusia)
Dubai, UAE
Sydney, Australia
Singapore, Singapore
Ho Chi Minh City, Vietnam
Prague, Czech Republic
Mexico City, Mexico
Basel, Switzerland
Madrid, Spain
Kuala Lumpur's top ranking underscored two things with which most resident expats would certainly agree: For expats, KL is a city that's both welcoming and very affordable.
A CITY FOR FRIENDSHIP
Kuala Lumpur ranks first in the Getting Settled Index in 2021 – this is the third time that the city has made it to the top of this index. Expats are particularly impressed when it comes to making connections: 74% are happy with their social life in Kuala Lumpur, and close to two-thirds of expats in the city (65%) agree that it's easy to find new friends here, compared, respectively, to 57% and 48% globally. One Swiss expat describes Kuala Lumpur as "very international with lovely people," and a survey respondent from India says that "making friends is not difficult."
Indeed, more than four in five expats in Kuala Lumpur (81%) rate the general friendliness of the local population positively (vs. 69% globally). And over three-quarters (77%) say that people in KL are generally friendly towards foreign residents, compared to 67% globally.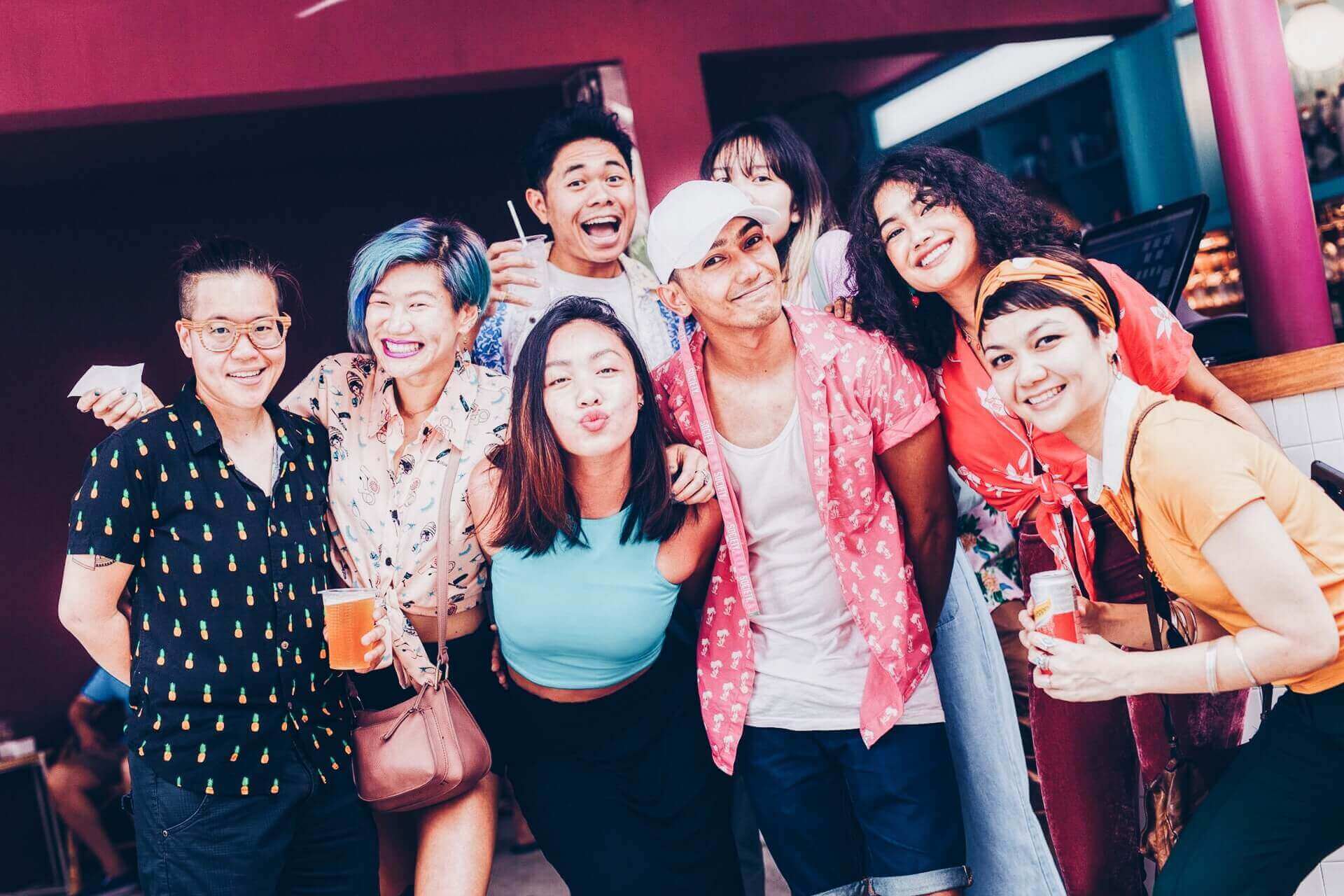 According to the survey, KL not only ranks first in the Getting Settled Index — nearly all rating factors for this category make it into the top 10. "It's easy to live here, and the people are wonderful!" a US expat says, in summing up her experience.
Kuala Lumpur also excels in the Local Language Subcategory. An impressive 92% of expats here believe that it's easy to live in the city without speaking the local language (vs. just 54% globally), and 57% even agree completely. On the other hand, only a little more than half (53%) also consider the local language easy to learn – which is still more than the global average of 39%. It may not be a surprise that only 27% of expats in KL speak the local language at least fairly well, while 73% say that they speak it only a little or not at all.
What's more, three-quarters (75%) feel right at home in the city (vs. 65% globally), and 78% find it easy to get used to the local culture (vs. 65% globally).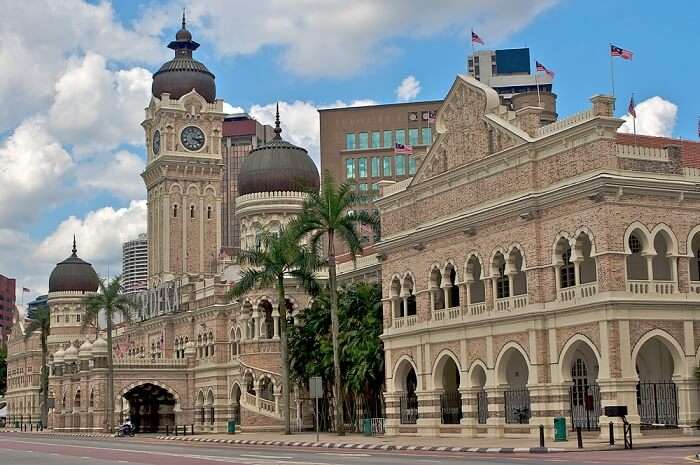 AFFORDABLE URBAN LIVING
When it comes to affordable living, it doesn't get much better than the Malaysian capital. Kuala Lumpur continued its winning streak in 2021. In addition to being the overall winner of the Expat City Ranking 2021, KL also tops the Finance & Housing Index. It also came in first place in this index in 2020 and has consistently ranked in the top 3 for Finance & Housing since 2017.
Moreover, Kuala Lumpur is THE destination for affordable and easily available expat housing, ranking first in the Housing Subcategory. More than nine in ten (91%) agree that it's easy for expats to find housing in Kuala Lumpur (vs. 60% globally), with three in five (60%) even agreeing completely (vs. 24% globally). Close to three-quarters of expats (74%) also find that housing is affordable here (vs. 42% globally). Almost three in ten (29%) even consider the affordability very good – that's over twice the global average of 14%!
Expats widely agree that Kuala Lumpur is quite an affordable place to live in general. Close to two-thirds (64%) say their disposable household income is more than they need for daily life (vs. 52% worldwide). This is also reflected in the Local Cost of Living Index, with 31% very satisfied in
this regard, more than double the global average (14%). The result is in line with the findings of the 2021 Mercer Cost of Living survey, which saw Kuala Lumpur (144th out of 209 cities) drop eight places in a ranking that puts the most expensive destinations at the top.
What's more, expats here in Kuala Lumpur are the most satisfied of all respondents with their financial situation (80% positive vs. 64% globally).
OTHER KL BITS & BOBS
The Malaysian capital also boasts stellar results in the Finance & Housing Index (1st), too as well as coming in first in the Housing Subcategory, and is only beaten by Ho Chi Minh City (1st) with regard to finance: 64% of expats have a disposable household income that is more than enough to cover expenses in Kuala Lumpur (vs. 52% globally).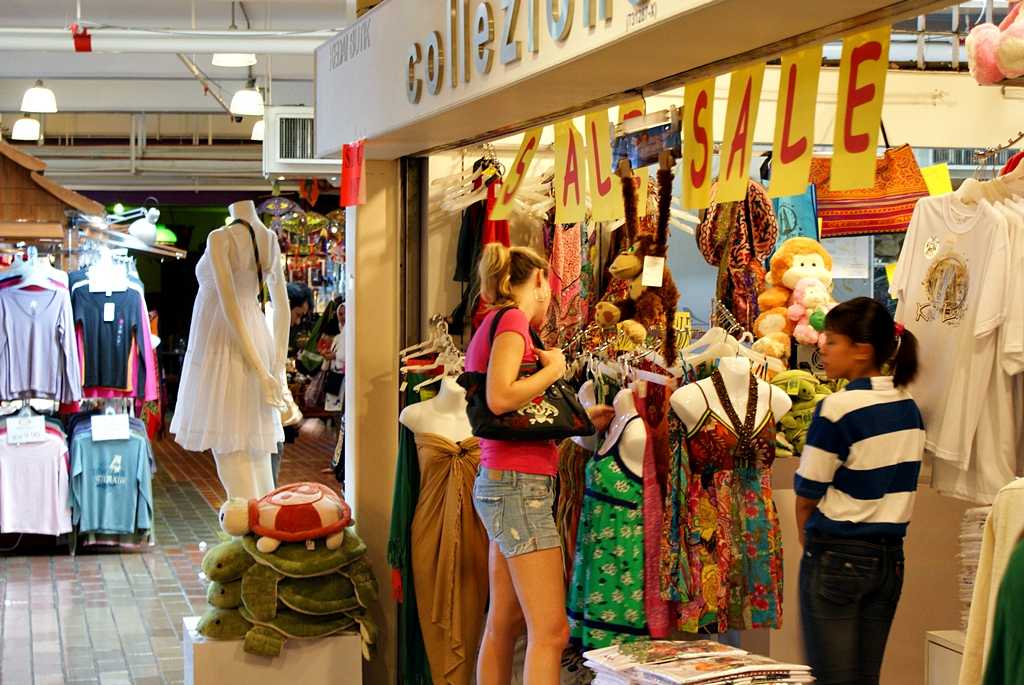 In the Urban Work-Life Index (30th), KL gets mixed results. Expats are happy with their working hours (75% vs. 66% globally) and work-life balance (72% vs. 66% globally). However, 34% rate the local career opportunities negatively (vs. 33% globally), and only 57% view the state of the local economy favourably (vs. 62% globally), perhaps not surprising given the financial devastation wrought by two years of Covid-19.
Perhaps in a legitimate nod to the city's traffic and endless construction woes, the Quality of Urban Living Index (41st) is Kuala Lumpur's weakest point. While it lands in ninth place of the Leisure & Climate Subcategory, the results for other factors are rather subpar. This includes the urban environment (38th), personal safety (42nd), and transportation (47th). For comparison, 69% of expats globally rate their city's local transportation system positively, compared to 57% in Kuala Lumpur.
Finally, though expats cannot get involved in Malaysian politics, they certainly are aware of the local political scene, and take special notice when policies and decision-making affects them. Unsurprisingly, then, KL expats' satisfaction is significantly below the global average when it comes to political stability (35% happy vs. 64% globally).
REGIONAL NOTES
As noted above, among the top 10 cities in the Expat City Ranking 2021, ASEAN and the Asia-Pacific region are very well-represented. In addition to Kuala Lumpur (1st), there is Sydney (4th), Singapore (5th), and Ho Chi Minh City (6th).
Sydney might even have made it into the top 3 if not for its 29th place in the Finance & Housing Index – certainly not an inexpensive city for anyone. Ho Chi Minh City has fairly similar results to Kuala Lumpur, though it does a lot better in the Urban Work-Life Index (10th). As poor as KL's Quality of Urban Living Index showing was (41st), Ho Chi Minh City did even worse (52nd).
METHODOLOGY
To identify the best and worst cities for expats around the globe, the respondents rated more than 25 different aspects of urban life abroad on a scale of one to seven. The rating process emphasized the participants' personal satisfaction with these aspects, considering both emotional topics (e.g., the ease of finding friends) and more factual aspects (e.g., the availability of healthcare) with equal weight.
The respondents' ratings of the individual factors were then bundled in various combinations for a total of 13 subcategories (e.g., Friends & Socializing, Health & Environment). Their mean values were used to draw up four topical indices: Quality of Urban Living, Getting Settled, Urban Work Life, and Finance & Housing. These were further averaged in order to rank all cities worldwide that had the required number of participants for the minimum sample size (see below).
In addition to the four topical indices listed above, the survey also includes a Local Cost of Living Index. However, it does not factor into the overall ranking to avoid overrepresenting financial aspects.
For a city to be featured in the Expat City Ranking 2021, a sample size of at least 50 survey participants per city was required. In 2021, 57 cities met this requirement.
ABOUT INTERNATIONS
With more than 4 million members in 420 cities around the world, InterNations (www.internations.org) is the largest global community
and a source of information for people who live and work abroad.
All excerpts herein reprinted with permission and taken from the Expat City Ranking 2021, an Expat Insider topical report published by InterNations. To read the entire report, CLICK HERE.
---
"ExpatGo welcomes and encourages comments, input, and divergent opinions. However, we kindly request that you use suitable language in your comments, and refrain from any sort of personal attack, hate speech, or disparaging rhetoric. Comments not in line with this are subject to removal from the site. "
Comments