Petaling Jaya Utara Section 8, better known as Damansara Perdana, showcases how a once-delightful township has been utterly ruined by unconstrained development and construction.
When I first moved to Damansara Perdana in 2008, it was a small, fledgling little township. I think it only came into being in around 2004 or thereabouts, under the guiding hand of MK Land. By the time I showed up, there were six condos, some offices, a smattering of restaurants and convenience stores, and a beautiful jungle-covered landscape on the flank of Bukit Lanjan at the edge of the neighbourhood.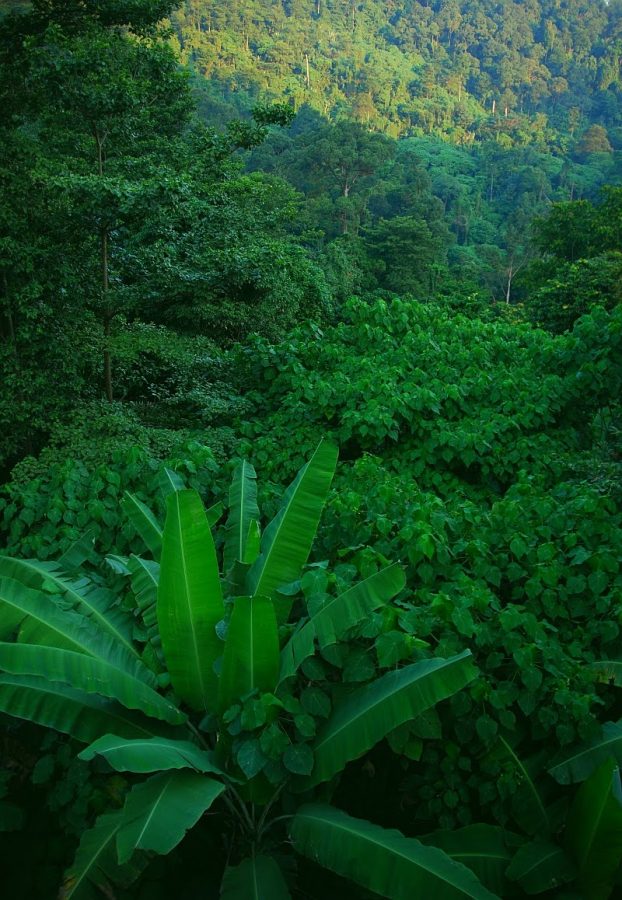 Surprising though it may be now, Damansara Perdana didn't even have a single traffic light back then, though that arrived in September 2009. At the time, I remember talking to my neighbours, sharing the excitement that we were at last going to have a proper traffic light at the interchange that led to Mutiara Damansara. Little did we know that was but a dim harbinger of the decade-plus of relentless, interminable construction that was to follow.
In the next few years, more condos were built, including additional blocks at the already-dense Metropolitan Square complex. More shoplots were built, too, though nobody quite understood why, as the demand was certainly not evident. Even today, it doesn't seem like any one building outside of the core business centre, which was there from day one, can boast more than about 60% occupancy.
The lush, rainforested slopes of Bukit Lanjan fell, too. As early as 2009, heavy equipment cut a wide swathe of forest down to build a private road to a new luxury hilltop development called Rafflesia. By 2010, residents had loosely organised a "Save Our Hill" campaign in a bid to stop the wholesale clearing of the jungle to build another development. Of course, the protests failed, and construction on Empire Residences began. And perhaps the worst part is this: Today, a jaw-dropping 12 years later, that project is still incomplete… and that once-beautiful jungle is still very much destroyed.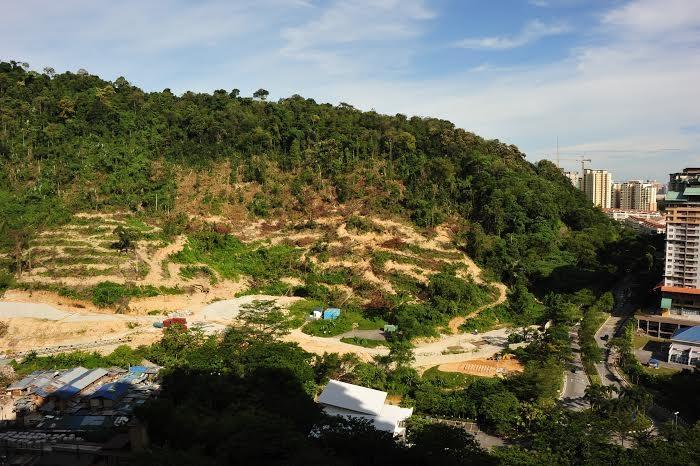 PJ TRADE CENTRE AND EMPIRE CITY
At the other end of Damansara Perdana, barely one kilometre away – told you it was a tiny township – the construction never really stopped. Another condo went up. The massive PJ Trade Centre was built, as were all manner of shoplots, restaurants, and office buildings around it, as well as a hotel with the curious name of Qliq. Empire Damansara sprung up adjacent to the huge PJ Trade Centre, and while it was admittedly an aesthetically appealing mixed-use lifestyle mall cum office park of sorts – lots of exposed brick and industrial chic elements used in the design – even until today, it's struggled mightily to fill its many shops.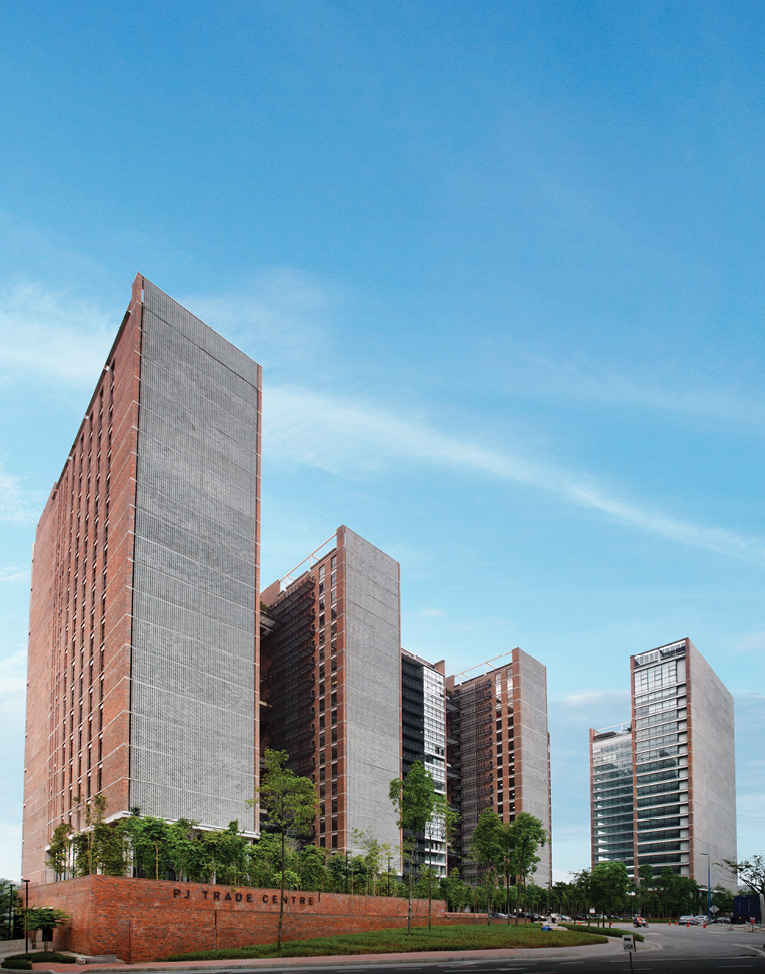 And still, the construction continued unabated. In and around the tiny neighbourhood, office towers, shops, and more relentlessly crept ever upward and outward. Then, in 2011, in a stunning miscalculation (at least to me), a developer called Mammoth Empire Holdings – 'MEH' for short – decided it would be a really great idea to build a massive new mall less than 2 km from One Utama, which was at that time the fourth-largest mall in the world. This new mall was to be just one part of the gargantuan project, however, which featured roughly a dozen skyscrapers over a nearly 10-hectare plot of land by the infamous 'spaghetti junction' interchange from hell.
Depending on which report you read, either two or three big-name international hotels were signed up for the enormous project, including Marriott and Ritz-Carlton. There would be residences, office towers, a vast mall, the country's largest ice skating rink, and more. They named it Empire City Damansara, and it was directly across the highway from Empire Damansara. If you're thinking that sounds like a recipe for confusion, you're not alone.
Then, supposedly to build brand awareness, the developers flew in bimbo socialite extraordinaire Paris Hilton in January 2015 to headline what they laughably called 'The Party of the Century' – amid reports she was paid RM1 million for her appearance at what was really little more than a massive construction site at that time. Derided by some netizens as not even rising to the level of 'The Party of the Month,' despite being attended by throngs of locals, it quickly became clear that all the money spent didn't really produce the desired results: The mall's scheduled 2015 opening was subsequently pushed back to late 2016, as getting tenants signed up was a lot harder than they figured, as most of those tenants likely already had outlets at – you guessed it – One Utama.
Once the latest opening date was blown, having been pushed back at least three times since 2014, anchor tenants and hoteliers pulled out of their commitments, the lights of the bold red Marriott signage at the top of a soaring tower turned off forever, and the huge development flopped before it even really opened, forcing its developer to look for new investors to settle the debt accrued from their ill-advised mall venture.
Today, over a decade after its conception, I guess Empire City Damansara is technically open… but you'd never know it. Over half of it seems to be stuck in some sort of largely abandoned mid-construction limbo.
THE DASH HIGHWAY DELIVERS THE FATAL BLOW
Now, you'd think the Empire City debacle would be the final disgrace to befall poor little Damansara Perdana… but you'd be wrong. Prolintas Group decided to build a new cash-generating toll highway (that precisely nobody demanded or wanted) to add to their portfolio, and they aligned it to go through neighbouring Mutiara Damansara. But, as word has it, some VVIP living in the low-density neighbourhood objected to a massive elevated highway being built through his community – gee, imagine someone not wanting that! – and so the entire alignment of the six-lane megastructure was shifted to go through Damansara Perdana.
The residents of my neighbourhood were outraged, and quickly mobilised to protest the highway. 'Say NO to DASH' – the Damansara-Shah Alam Highway – was created as a Facebook group, and for two years, fairly large-scale protests, regular meetings, and updates continued apace.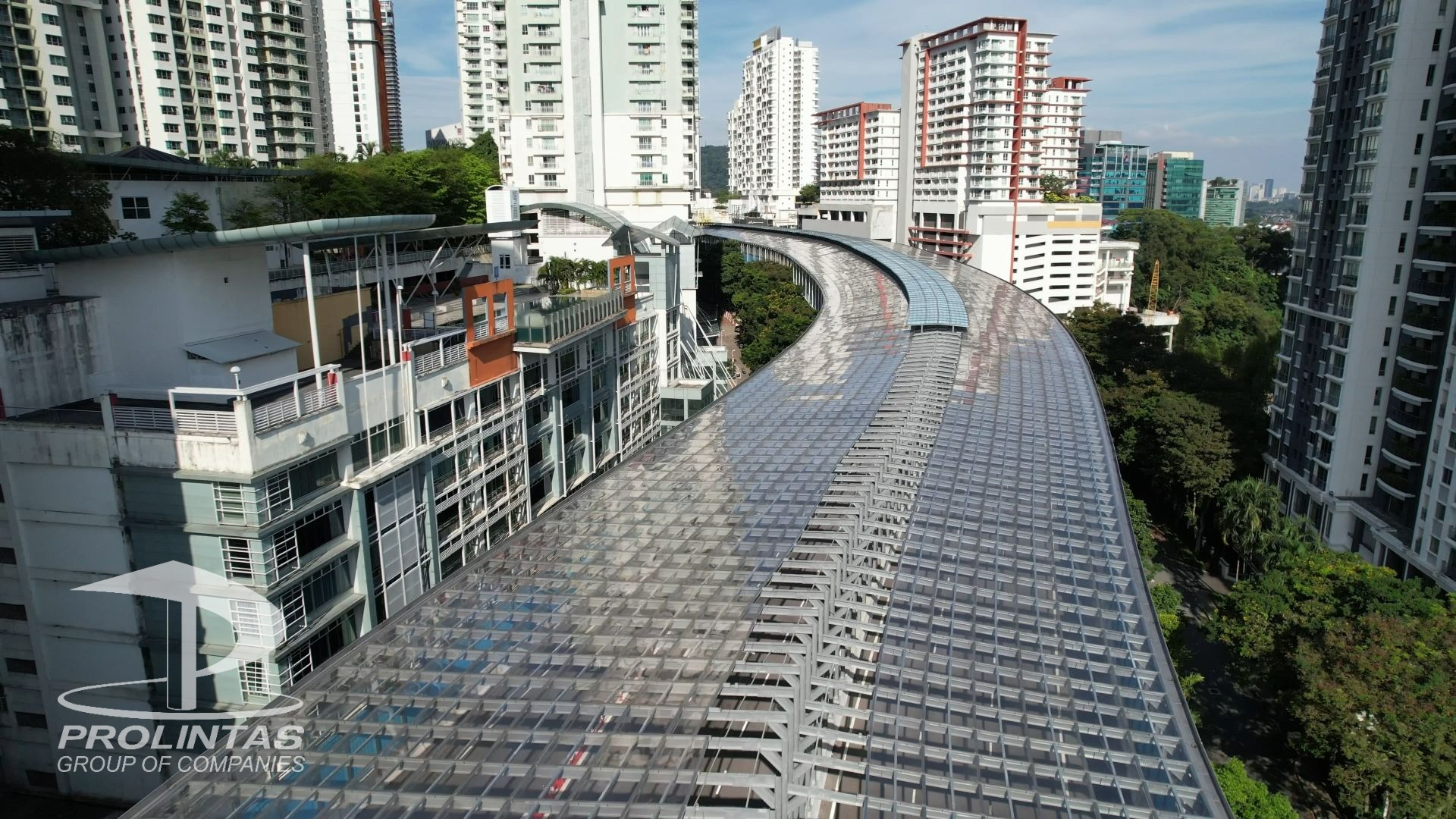 As you might have already guessed, all this failed. The right palms had almost certainly been greased, and so the neighbourhood's fate was sealed. For the next five years, Damansara Perdana was a construction zone hell. In October 2022, the hated DASH highway finally opened, and my tiny township's doom is effectively complete.
What's more, despite the highway absolutely ruining Damansara Perdana, residents here derive very little benefit from it, as we can't just easily get on the highway and go to Shah Alam, as is the tollway's purpose. No, we have to get on the ramp at the far end of the neighbourhood, go in the wrong direction all the way to TTDI, getting off on the Penchala Link, only to do a U-turn, head back towards the LDP and Damansara Perdana, ensure we get in the right lane for DASH, and only then can we access the loathsome toll highway.
But that's not all. The highway's builder actually brags about the fact that the six-lane monstrosity snakes around and through buildings – "A first for Malaysia!" – but fails to mention that in places, it's only about 30 to 40 metres from condos – people's homes. The entirety of the highway through most of the neighbourhood is fully covered by a sound barrier, but it's hideously ugly, and only serves to inspire some drivers to rev their way through the covered turns, just like they would do in a tunnel.
Moreover, the glaring lights on the long ramp through the concrete jungle aren't shielded, and are angled so they blind everyone in the adjacent buildings. Walking out onto my balcony now, it feels like I'm living in a baseball stadium. Many have complained to DASH through its website, but of course nothing has been done.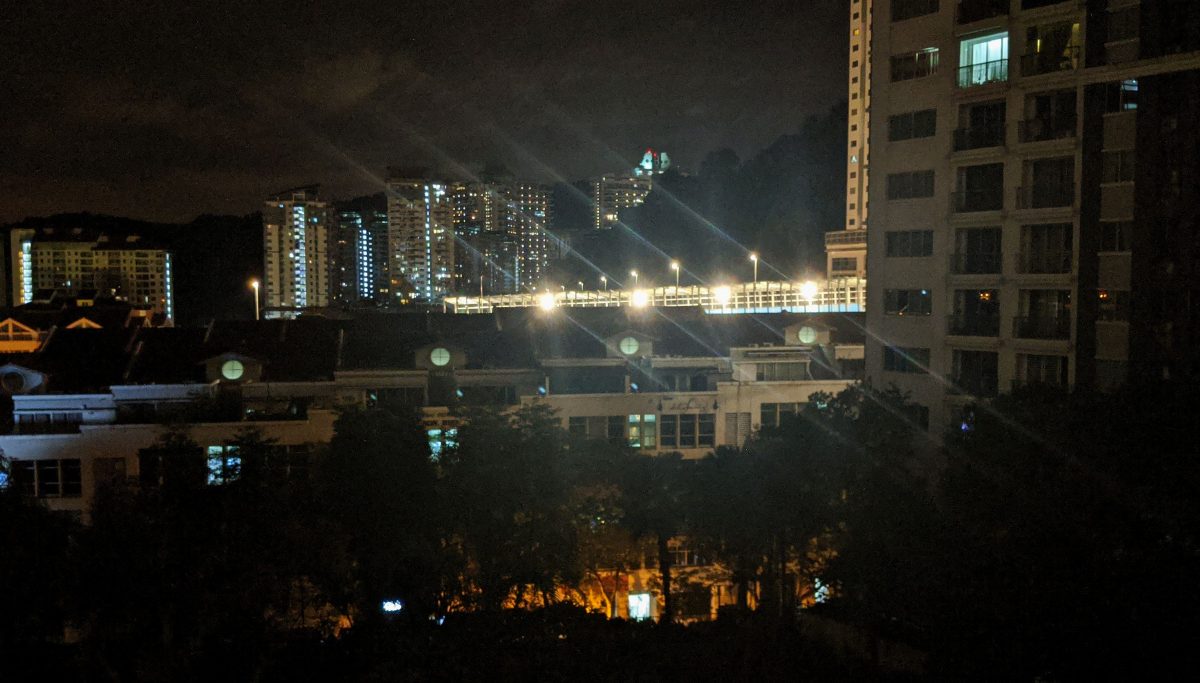 DAMANSARA DESTRUCTION: THE ENDLESS CONSTRUCTION EXPANDS
Meanwhile, if you venture just out from Damansara Perdana, you'll see a staggering scale of demolition and construction as you head north on the LDP towards Kepong. Mountainsides are being destroyed, buildings of breathtaking size and density are under construction, and a bewildering network of as-yet incomplete flyovers and ramps are seen with every turn of the head.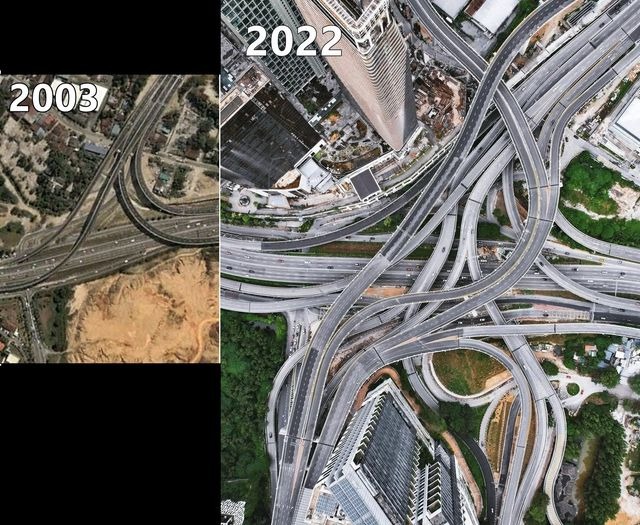 Where is the demand driving all of this incomprehensibly rampant development? Is there just so much corruption in the construction sector that any developer can get any project approved and sanctioned? What's galling to me is that once these projects are complete – something that can often take years longer than promised as developers all too regularly run out of cash mid-project and see things get put on hold – nothing in the surrounding area is improved.
In the US, if developers successfully make their pitch and get the nod from authorities to go forward with a project, they almost always have to make things better than they were before they came in. They have to improve the landscaping, improve the infrastructure, make positive changes to the area's points of ingress and egress, and ensure all the myriad conditions of the approval are met during the project's construction.
That is definitely not the case here. For all the insane growth in Damansara Perdana since I moved in 14 years ago, for all the rampant development, for all the explosive increase in traffic, residents, and workers in this tiny neighbourhood, the same small two-lane road is all we have. One way in, one way out. Nothing has been done to improve the infrastructure, nor to facilitate the seemingly unchecked growth in this small township.
Years ago, when I mentioned to anyone that I lived in Damansara Perdana, the response was invariably something like, "Wow, that's a nice area." Now? With equal frequency, all I hear is, "Oh, the traffic there is so terrible."
If anyone wants a case study in how a neighbourhood can go from conception to destruction in less than two short decades, Damansara Perdana has everything you're looking for.
---
"ExpatGo welcomes and encourages comments, input, and divergent opinions. However, we kindly request that you use suitable language in your comments, and refrain from any sort of personal attack, hate speech, or disparaging rhetoric. Comments not in line with this are subject to removal from the site. "
Comments