Rain Tree Farm is Bukit Mertajam's hidden weekend market that only happens every fortnight, located within the industrial-driven city.
Bukit Mertajam, located on the mainland of Penang, does not get talked about often as it's still very much a quiet industrial town, even though it now boasts more modern amenities than before. Only people who are from the area will be able to tell you what to do, which will most likely involve either food or a shopping experience, such as the hidden weekend market. Called Rain Tree Farm, Bukit Mertajam's hidden weekend market only happens every fortnight, and is located within the industrial-driven city.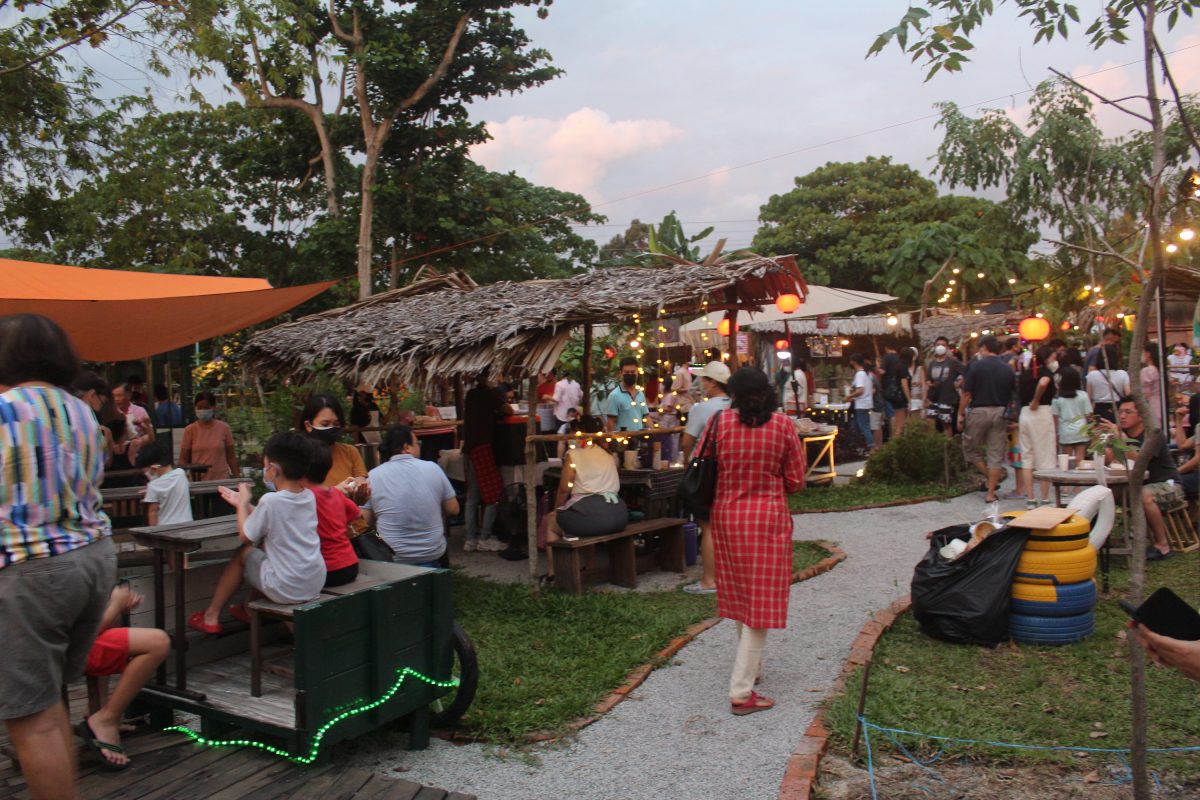 At the first sight of Rain Tree Farm, towering trees and a waterbody imbues a subtle and serene feel that is aesthetically elevated through minimal lighting and landscaped walkways. Conveniently accessible and less modernised, the land is a smart synthesis of man's intellect and nature's bounty.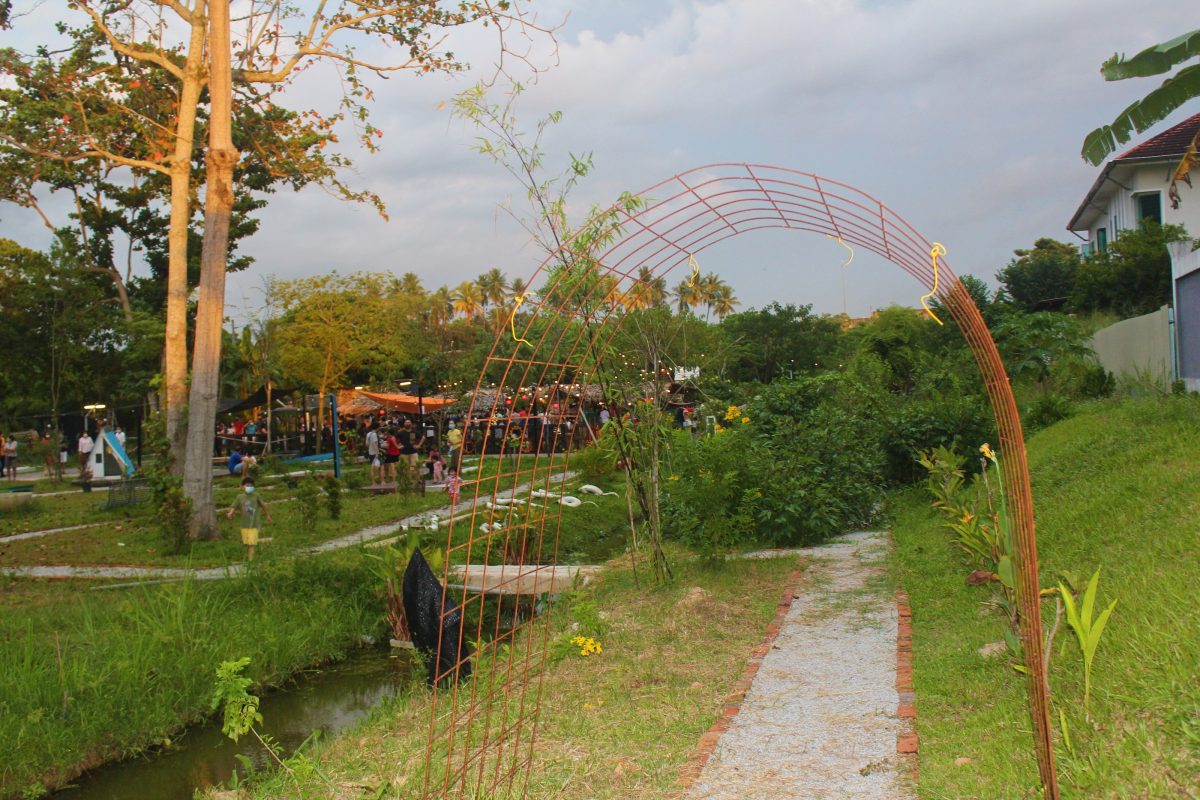 Flowers abound, adding up a flourish of warm colours beyond the surrounding green. Think of franjipani, garlic vine, sandpaper, Mexican bluebell, plumbago, murraya, alamanda and many types of hibiscuses. Most of these flowers are naturally grown in the wild and some have medicinal values. Butterflies were having a nectar feast, and the sheer aura of peace, a feeling untouched by the urban hustle, immediately grows on you from the moment you enter.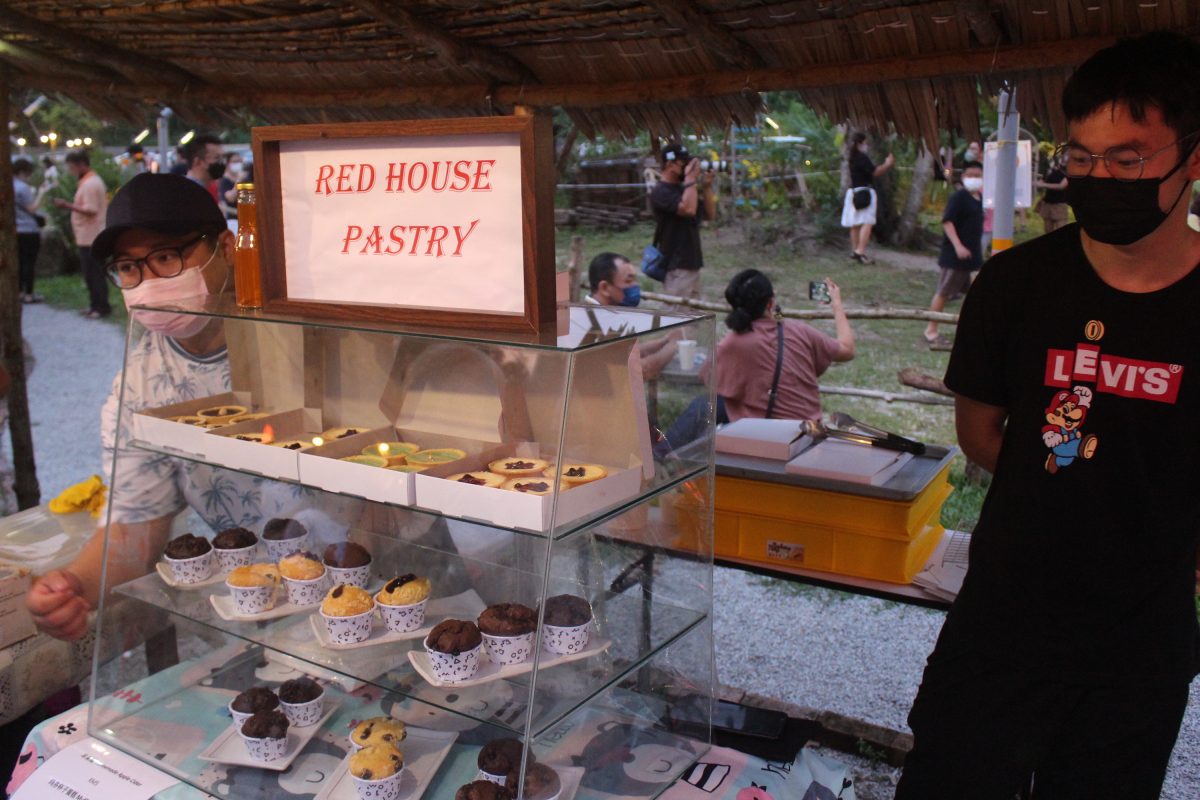 A few metres inside sits Choo Choo Train Weekend Market. A quick scan showed me how the communal market centres a stage for live music, under the shade of banana trees.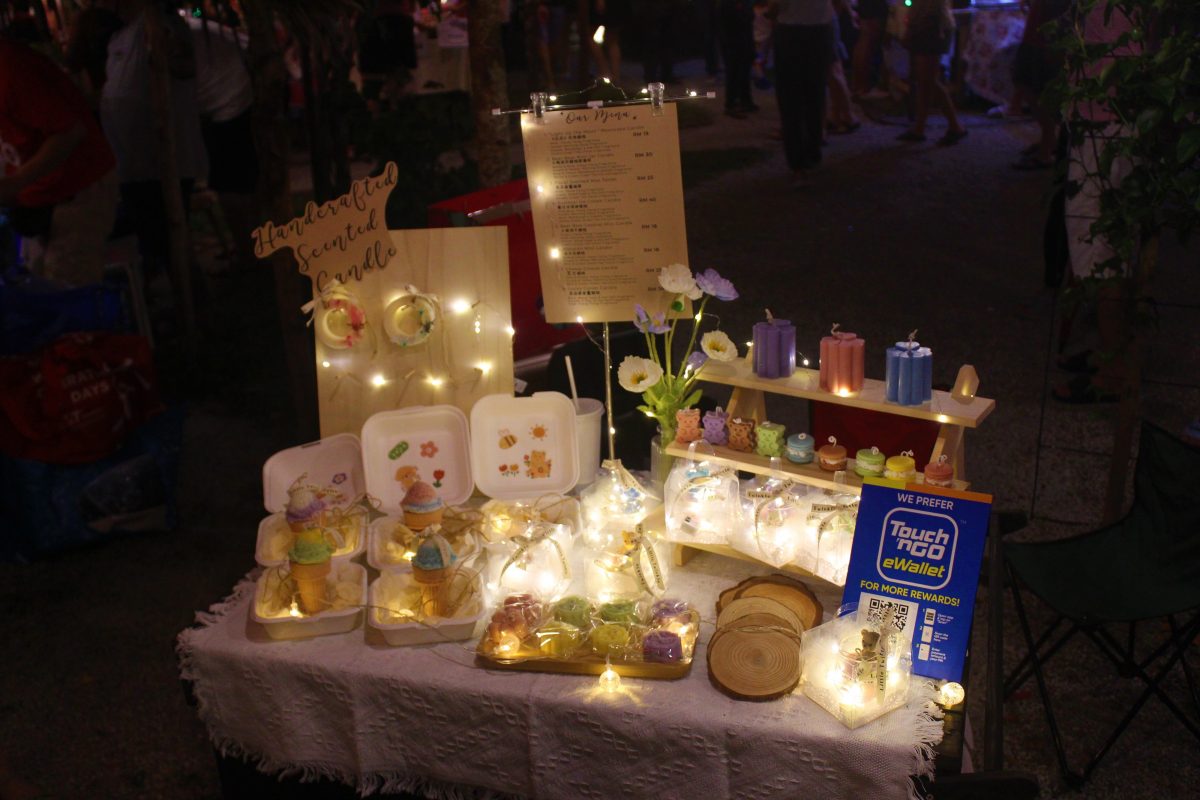 As the cacophony of rail tracks reverberates, everyone at the farm pauses their conversations as a train passed over nearby. While feeling its immense presence through sounds and sights of rustling bushes, Ms Lin spontaneously says, "This is how the weekend market got its name."
AN EYE FOR THE COMMUNITY
This farm is under the stewardship of Ms Cheng Hui Lin and Mr Michael Ong. Ms Lin, who also runs Lyn's Laksa, shares that approximately 40 stalls make up the community-driven event. The idea for a weekend market popped up when they were building a wooden house and while planting and landscaping were being done, neighbours loved coming over with their kids.
This made not only the farm expand, but their plans too. Apart from wanting all walks of life to be part of community involvement, it also unfurled opportunities for small vendors selling handicrafts online and those who work from home. Over time, it paved the way for young talents to embrace their passion for arts, crafts, and food.
RECYLCING WITH FLAIR
The market isn't the first to impress as the repurposed creations from waste precede it. From stacked tyres resembling minions to crooking swans to a rail-like structure made from wooden pallets; from A-frame huts to park bicycles, the resourcefulness is eye-catching.
The cluster of stalls is made from thatched roofs and wood, and there are no mass-produced materials with symmetrical finishes as they are largely put up by hand. The inexact roofs, wooden boards helming signages, and strong wood structures anchoring each stall embody the concept of nature as the main building element. Even at the centre of the market, you'll find numerous plants.
HANGING OUT WITH FARM ANIMALS
Being a farm in the truest sense, the natural habitants will no doubt gain your attention. Among the farm animals are Peking ducks, Manila ducks, Poland chickens, Serama chickens, Black Skin chickens, geese, guinea pigs, rabbits, Agapornis (also known as love birds) and fishes in the pond. A wave of primary school nostalgia washed over me as I closely observed the ducks.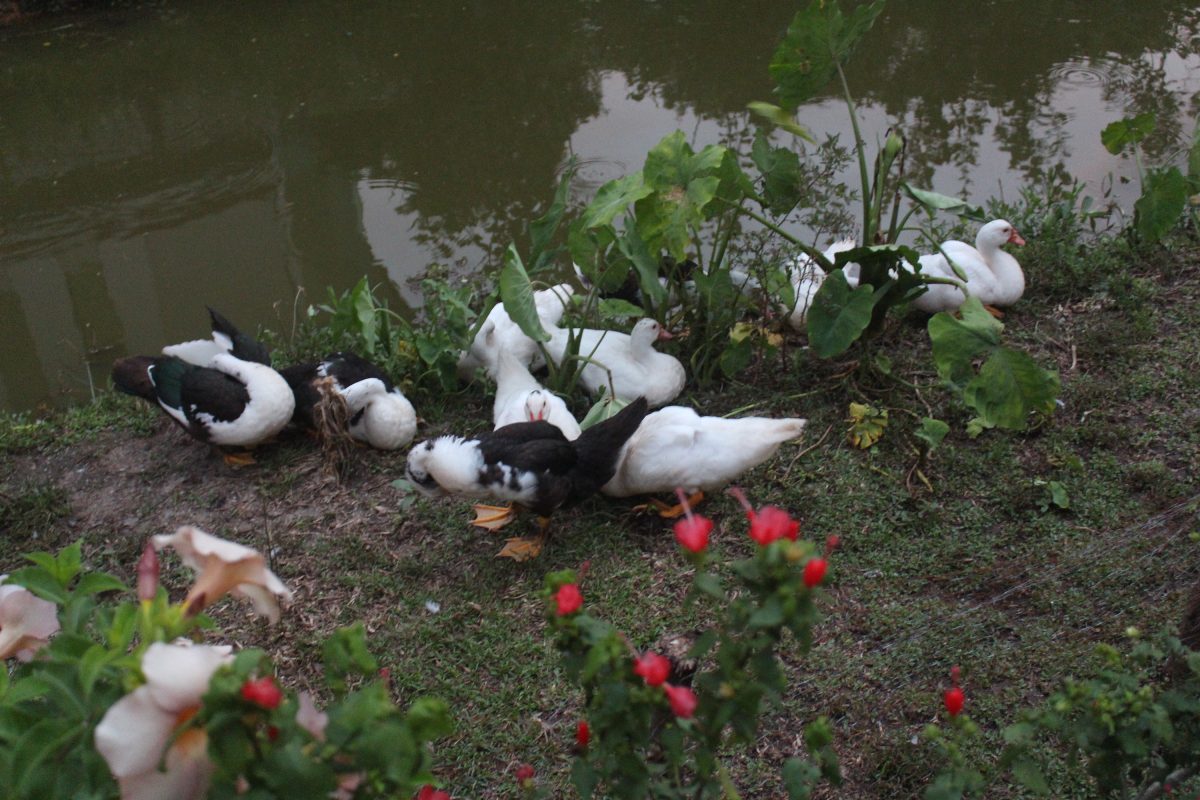 Those webbed feet, yellow beaks and compact feathers were adorable, and nowhere near my childhood sketches. The Poland chicken was somewhat of a celebrity of the hen section. This old breed gets its name from the Dutch word 'pol' for a large head and their head feathers are a fashion statement.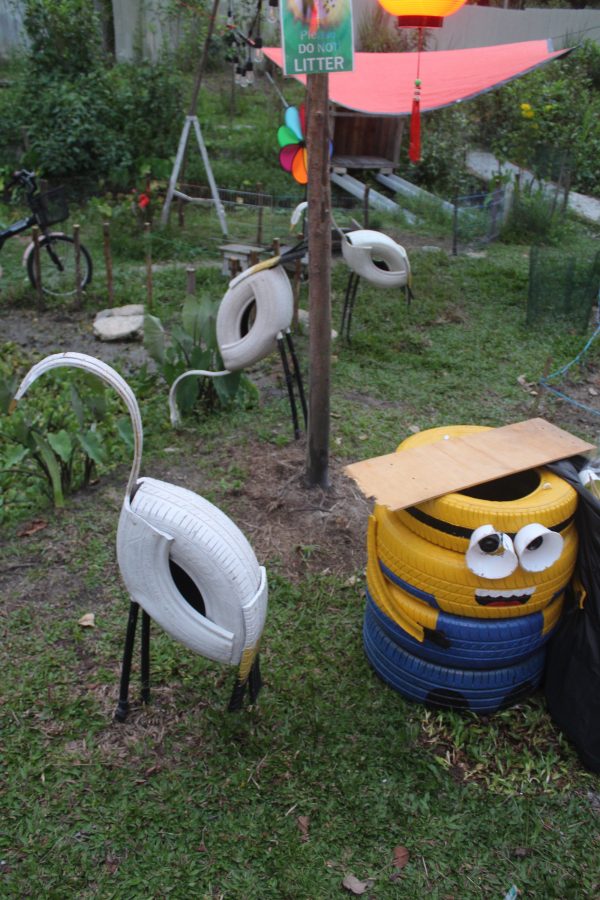 "Our Manila ducks grew up with us and they are very playful and cute. They can fly from a higher ground into the pond and even have stunt shows on the water," expresses Ms Lin while admiring the raft of ducks. They are equally disciplined as they are adventurous too. During feeding time, these ducks would line up and follow the caretaker to get their meal and it is a sight to behold. Recently, eight ducklings have been added to the family, too.
CHILD-FRIENDLY SURROUNDINGS
Once the sun completely sets, the breeze is cool, and the entire area is delicately lit up. I was mesmerised by the allure of the pond, where ducks were languidly moving on the water that reflects the surrounding lights. It felt like a postcard came alive. It was indeed nice to witness kids having having a wonderful time. Unshackled from screens, they were having fun in wooden playhouses, feeding the ducks, and making new friends.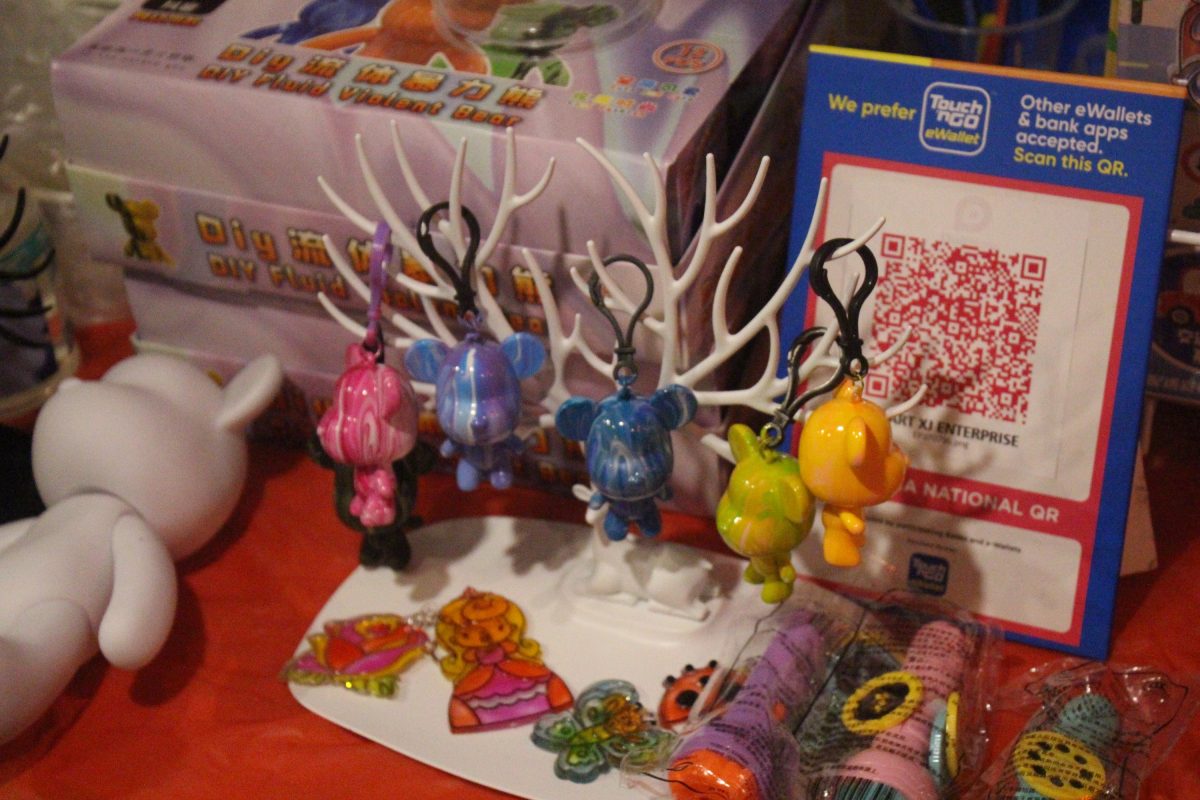 There is a mound with two little tunnels, where the little ones were climbing on top and going across the tunnels. Sitting on the ground, sniffing flowers and plants and walking with dirt-powdered knees, they were effortlessly connected to the natural environment.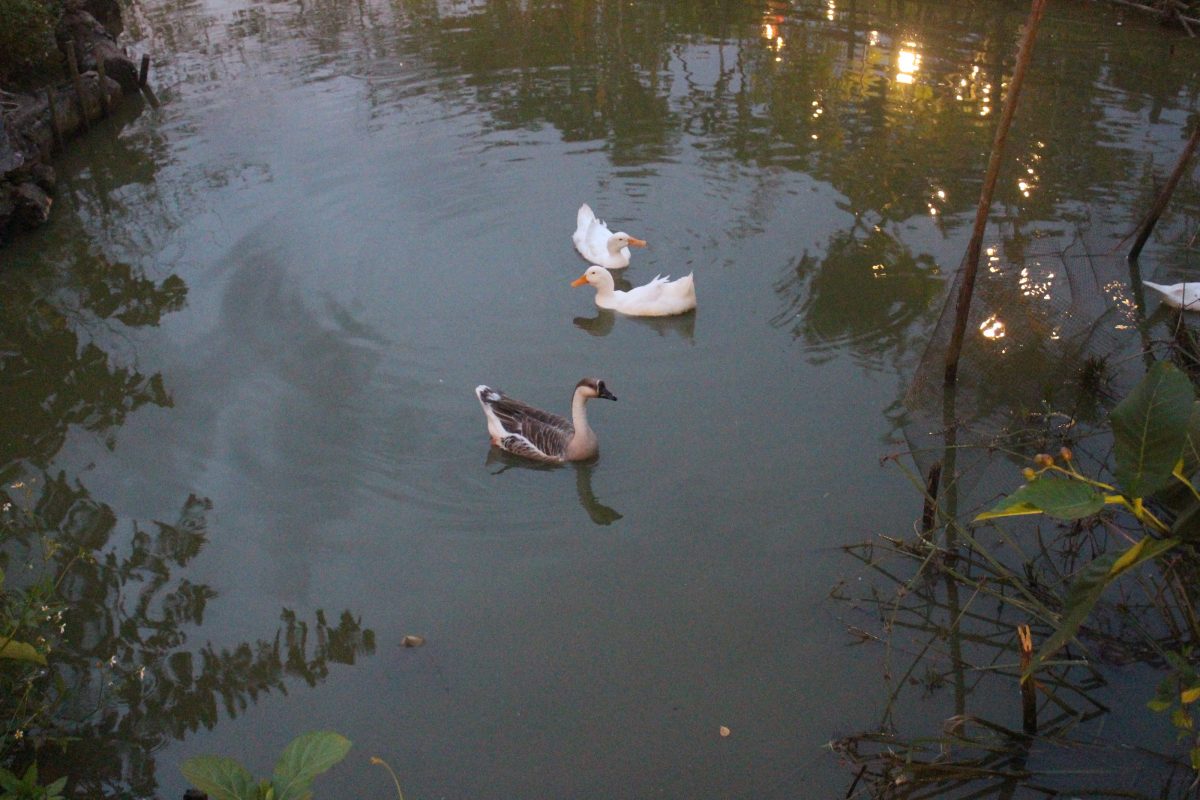 It was evident that the young boys and girls were the ones having the most fun in the protected farm. It reminded me of a Native American proverb – 'We don't inherit the earth from our ancestors, we borrow it from our children.'
FOOD AND CRAFTS MADE WITH PASSION
Aromatic coffees being hand poured, spongy muffins sitting in glass shelves, sizzling grilled meats and steaming hot noodles, the food scene is fascinating. I puttered around with a big appetite. "Yes, everything is homemade, and customers enjoy such flavours," says Wan Teng when asked about her sea salt peppermint chocolate cookie.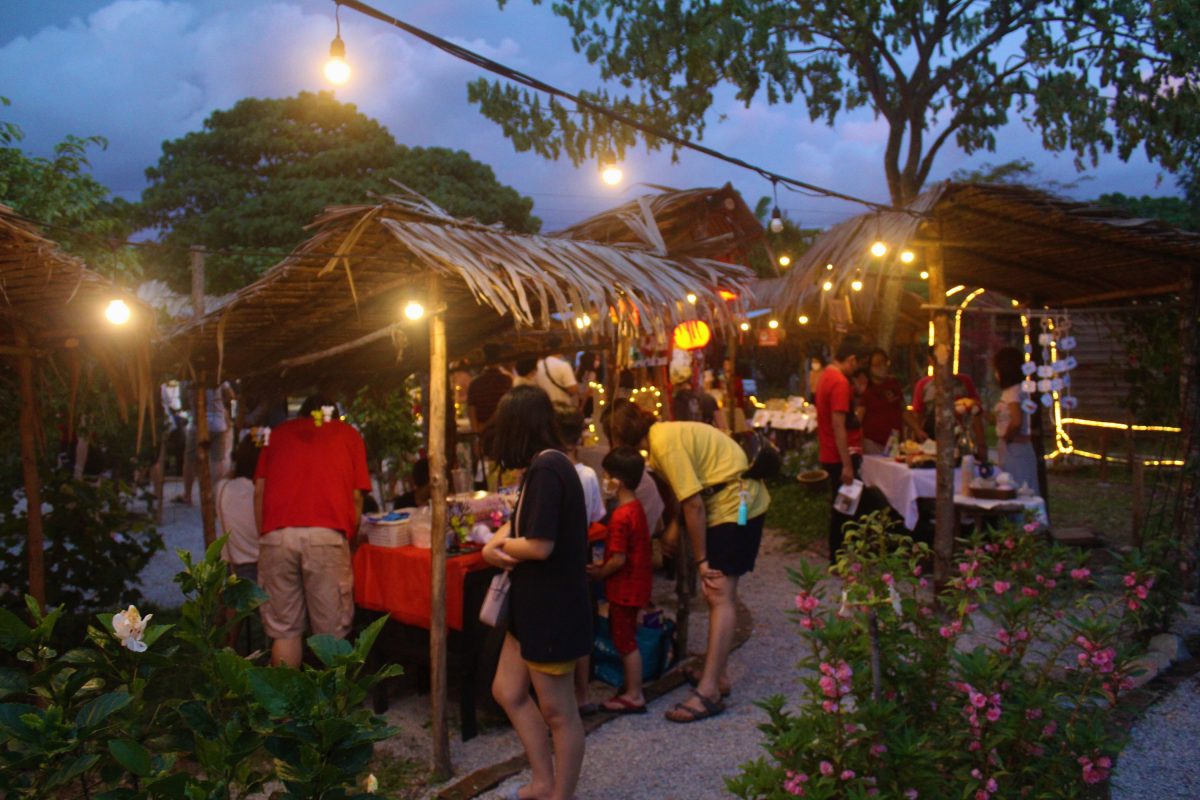 The 25-year-old, who runs PIECES Homemade Cookies, is a passionate baker who loves churning out unique flavours. There's also an engineer who loves gelato so much that he has opened a stall named Delizioso Gelato and it has turned out to be very popular. He also educates his customers about the distinctive differences between gelato and ice cream. Relying more on value and passion than typical food fair bites you find elsewhere, it was interesting to listen to vendors describing the work they put in.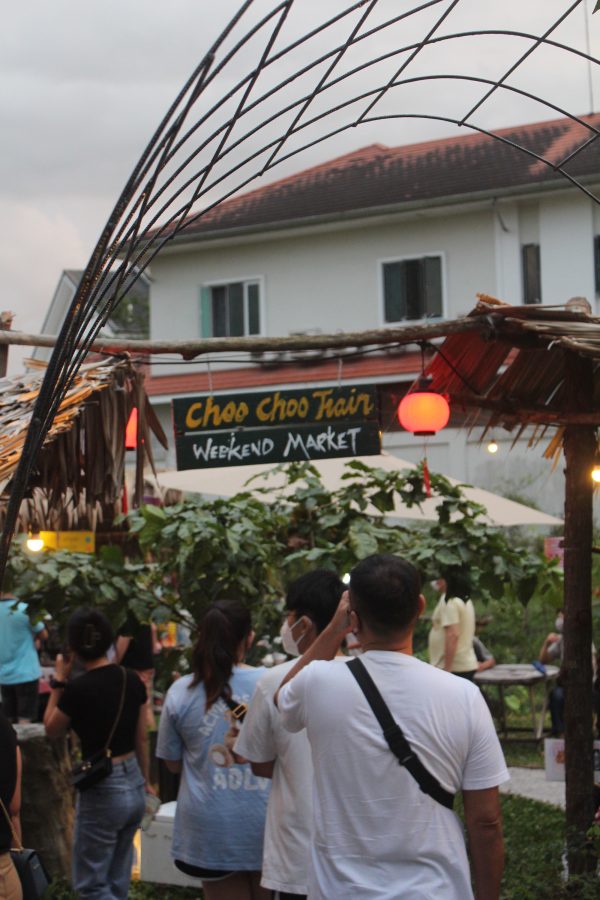 Handmade arts and crafts were largely made by youngsters, too, who were contented as customers were not leaving empty-handed. Little Twinkle, a handcrafted scented candle booth, is run by two young girls and you could feel the sense of excitement with their creations.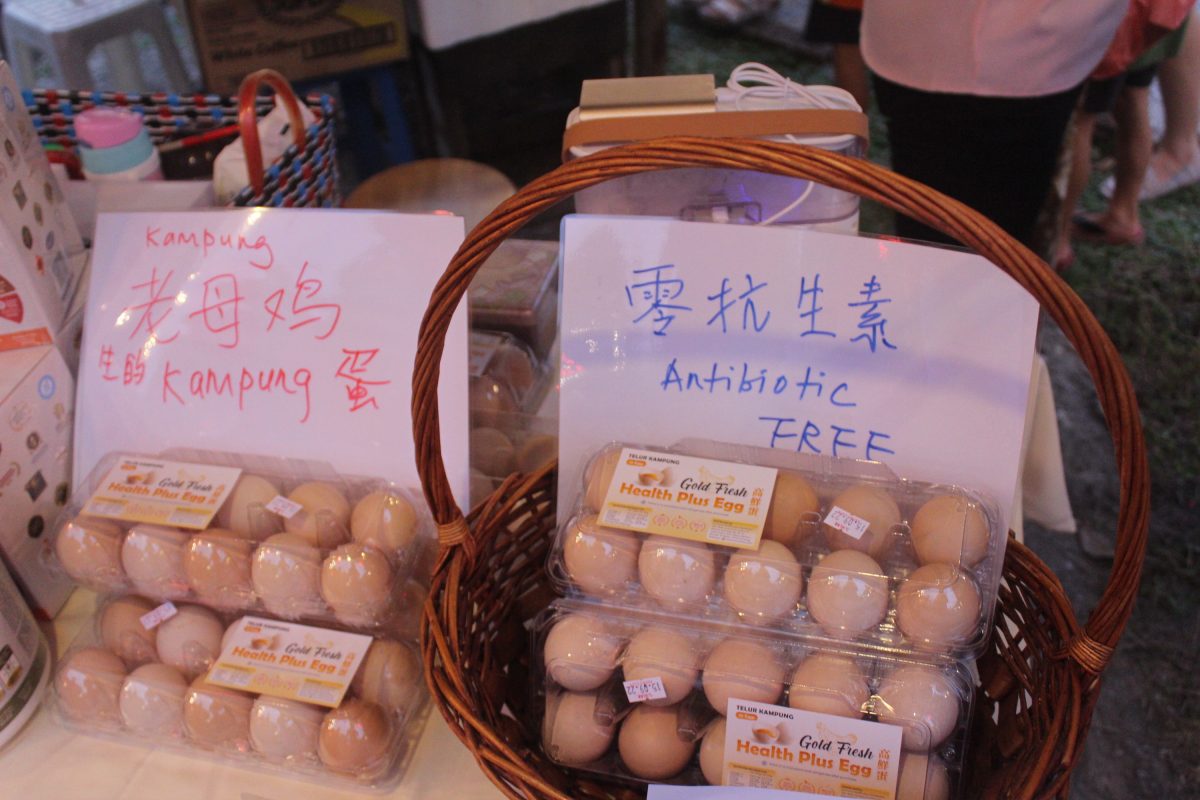 These candles came in intricate shapes of ice creams, bears, mooncakes and macarons. Similarly scoring with creativity was White 7 Handmade Soaps, which were in various characters and colours. Kids are habitually interested in painting, but a stall named Fun Play Stor upped the ante by letting them paint on keychains. Parents standing behind, observed their little ones pay full attention to beautifying the little bear chains.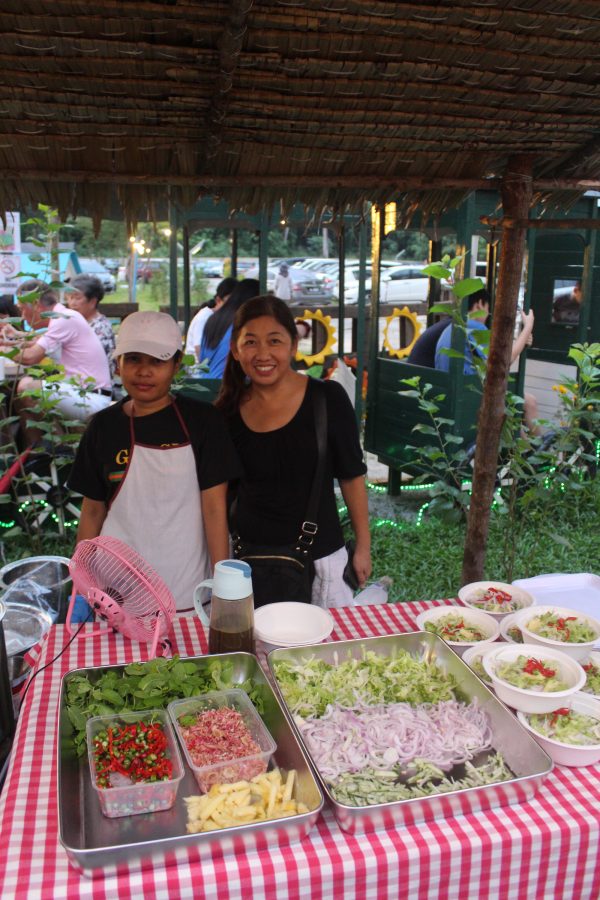 Other hands-on stalls include Yi Ping Stationery & Books and clay dolls from Hands & Happiness, but the most interesting stall has to be Sally Art. This place showcases handcraft works called Quilling Arts, an art form tracing back to Renaissance Europe and is not commonly known in Malaysia.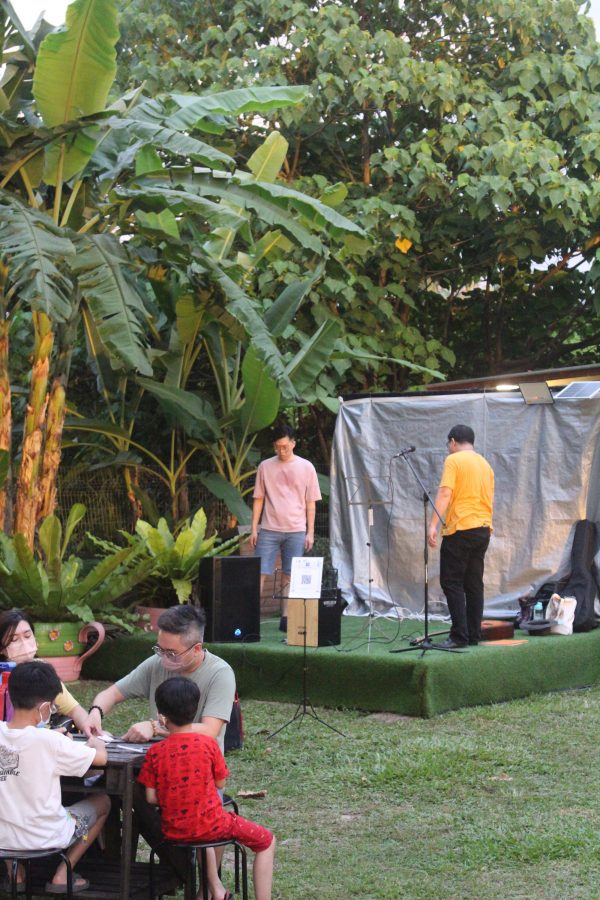 Ms Lin and her team are also focusing on organic fruits. They have previously sold farm-grown bananas and papayas, as well as roselle (white and red). They have also harvested okra, potato leaves, and lemongrass, while fruit trees such as guava, jackfruit, mangoes, and soursop will be harvested soon. Their camping service has also gained accolades as one can never ask for a better location. As for upcoming plans, they are working on a farm tour, dog park, team building, sustainability program, and an adventure play zone.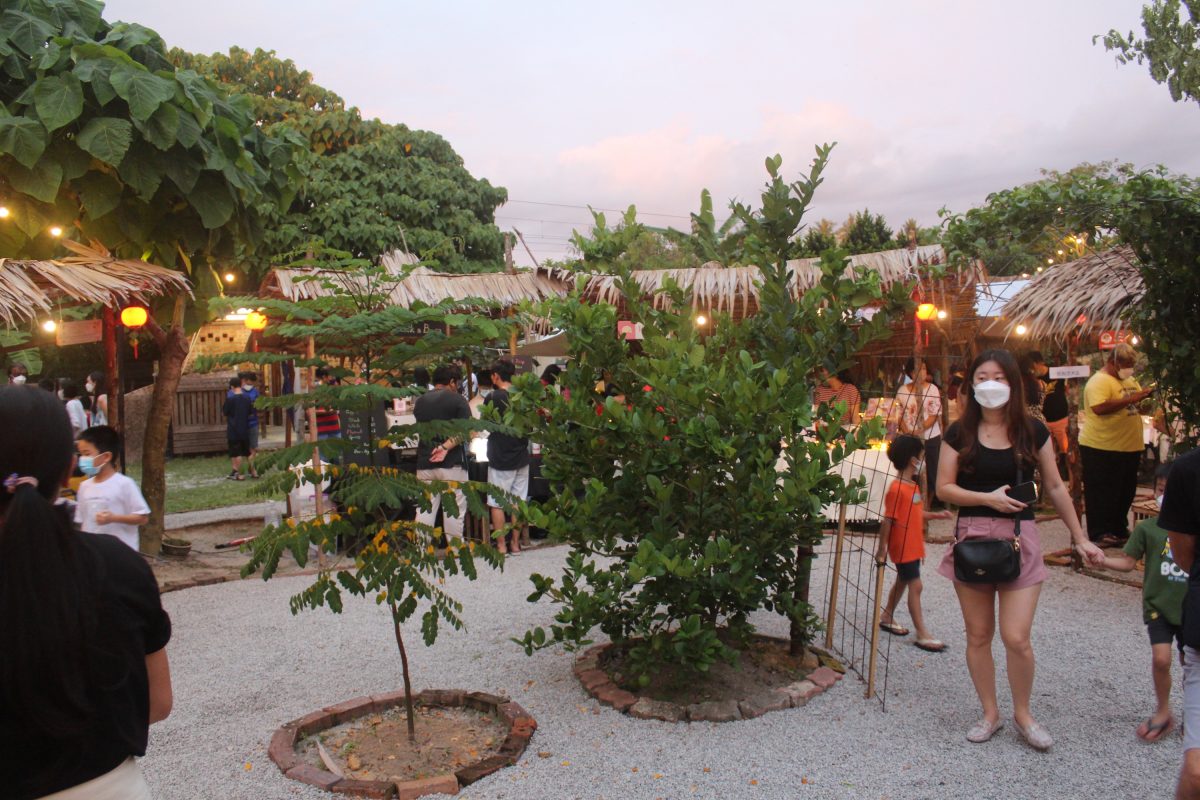 Communal markets are ubiquitous these days. They are often crammed with no shortage of good food and interesting products, yet often neglect nature and the environment, which is what differentiates Choo Choo Weekend Market from other pop-up markets out there. The farm is the standout, and the weekend market is a part of it. Some of the best places are beyond what guidebooks tell you, they can be hidden, unpretentious and provide an all-around interesting experience. Penang Rain Tree Farm is one of them.
---
"ExpatGo welcomes and encourages comments, input, and divergent opinions. However, we kindly request that you use suitable language in your comments, and refrain from any sort of personal attack, hate speech, or disparaging rhetoric. Comments not in line with this are subject to removal from the site. "
Comments