Reject travellers from China? Welcome them with open arms? Somewhere in between? Amid Malaysia's own recovery from years of Covid, the question of how to react to China's ongoing outbreak looms large.
On Sunday, January 8, China is due to reopen its borders after three years of pandemic-prompted closure, which is expected to be the catalyst for an exodus from its travel-starved public just ahead of the Lunar New Year.
Here in Malaysia, netizens have been bristling at the impending return of Chinese tourists, with government officials, tourism industry players, and the public at large all taking to social media to hash out the question of risk vs reward, and the possibility of a resurgence of Covid-19 in Malaysia – driven by a host of new variants – derailing a tenuous economic recovery.
Since China abandoned its failed zero-Covid strategy in December, the virus has spread like wildfire through the country's huge population, where the take-up of vaccines has been rather poor.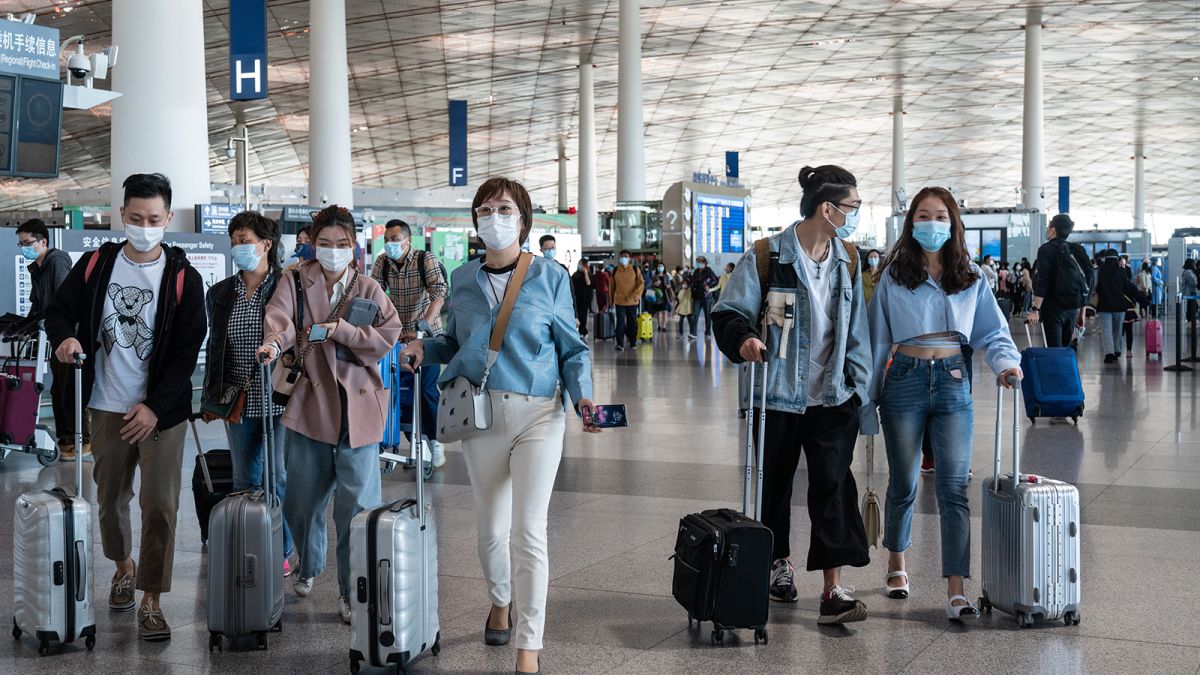 Apprehension is rising in Malaysia as the countdown continues to the world's largest population throwing open the doors after what has effectively been a long nationwide quarantine. Complicating things is the fact that this is happening not only two weeks before Chinese New Year, but also just as an explosion of Covid cases is sweeping through China, with experts predicting that, within three months' time, some 60% of the country's population will have contracted the virus.
A document circulated within the central government on December 20 (and subsequently leaked) suggested that nearly 250 million people in China had possibly already been infected in just the first three weeks of December in the ongoing surge.
MALAYSIA RESPONDS, BUT SOME ASK IF IT'S ENOUGH
The health ministry here is well aware of the rising risk, saying Malaysia has recorded cases caused by the dominant Covid variants in China — and that these two variants had already been found in Malaysia.
"As of December 31, 2022, 4,148 cases have been infected with BA.5.2 and three cases with BF.7," Director General Noor Hisham Abdullah said on January 2. He added that 80% of the current cases in China involved these two variants, which had high potency for infection and reinfection.
Malaysia's health ministry recently announced that it would test waste water from flights arriving from China and screen passengers for fever, but stopped short of requiring negative PCR tests for entry.
That lacklustre approach has stirred dismay among many in Malaysia who are worried about new variants and the possibility of a new surge taking hold here.
Malaysia's health ministry has said it would test waste water from flights arriving from China and screen passengers for fever, but stopped short of requiring negative PCR tests for entry.
SOCIAL MEDIA TUSSLE
The announcement of these admittedly rather questionable protective measures has stirred dismay among many social media users in Malaysia who are worried about new variants and feel merely scanning arriving passengers' temperatures is insufficient.
"This won't be enough!" said one Malaysian on Twitter in response responding to the announced measure. "Just ban whoever [is] coming from China from entering Malaysia. We do not want another lockdown just because of them."
One local tour operator, Justin Lee, echoed the sentiment, and even questioned the rush to allow Chinese tourists back in at all just as the country's economy was beginning to recover following three very difficult years of various lockdowns and movement restrictions.
"We have enough to eat now and there is no need to rush to take risks," he wrote on Facebook. "If it [Chinese tourists' return] causes us to return to lockdown, who will be responsible?"
A flood of comments prompted by a rise in worry on numerous social media threads prompted Tourism Minister Datuk Seri Tiong King Sing to reply in what some felt was a rather patronising message of his own, reminding netizens about the benefits that Chinese tourists could bring and chiding Malaysians for airing their concerns on social media.
"The opening of China's borders should be viewed rationally. Please do not rashly make unfriendly comments, so as not to hurt the friendship between Malaysia and China, and even make Chinese tourists feel that we do not welcome them," he said in a Facebook post on New Year's Day.
"We have seen news on some social media platforms, making negative reports on China's opening of the border, and even pointing fingers, but I would like to take this opportunity to appeal to everyone to be cautious in words and deeds."
His comments, which some said sounded like a condescending parent scolding a child, were panned by critics. Those posting in response said that it would be the public who would have to suffer — and who would ultimately pick up the tab if Malaysia had another serious outbreak.
"We welcome them [Chinese tourists] but we must be very careful with the situation," writer Zamri Mohamad said, responding to the minister's post. "The ones who will be affected are the people at the bottom. You won't feel the effect, with your political advantage and position."
A DIFFERENCE OF OPINION
As noted, the health ministry has announced that all travellers arriving in Malaysia will have to undergo temperature checks for fever amid concerns over a surge in Covid-19 cases in China. Merely conducting thermal scans of arriving passengers has been derided as an ineffective protective measure.
The newly emboldened PAS arm of the government, meanwhile, agrees with that assessment, and has taken a different view from others in the government, saying they want a freeze on all travellers from China.
In a statement, the party's information chief Khairil Nizam Khirudin said the government should not only suspend arrivals from China into Malaysia, but also pay attention to Covid-19 case numbers in countries that have received tourists from China.
"PAS suggests that the government be wary of the spread of new Covid-19 cases in the country. Malaysia needs to learn from how Covid-19 spread in 2020, when no measures were in place initially to prevent the entry of foreigners who may have been infected," he said.
Additionally, the Malaysia Tourism Agency Association (MATA) also urged the government to temporarily suspend the entry of tourists from China.
In East Malaysia, Kuching MP Dr Kelvin Yii likewise believes the government to consider some form of travel restrictions on everyone arriving from China.
Yii noted that countries such as Japan, the United States, Italy, South Korea, and India have already imposed certain restrictions for travellers from China, especially after a warning from the World Health Organization (WHO), and that still more countries were taking note, and also considering similar measures.
"The government should seriously take the current threat and surge in Covid-19 cases in China into account and implement temporary emergency measures," he said.
The latest Covid-19 variant – a sub-variant of Omicron called BF.7 – is believed to be driving the current wave of infections in China.
---
Reporting from South China Morning Post, Free Malaysia Today, and Reuters contributed to this article.
---
"ExpatGo welcomes and encourages comments, input, and divergent opinions. However, we kindly request that you use suitable language in your comments, and refrain from any sort of personal attack, hate speech, or disparaging rhetoric. Comments not in line with this are subject to removal from the site. "
Comments