Among Malaysia's best-known travel destinations, the heritage port city of Melaka offers a fascinating history lesson for visitors who take a little time to peer beneath the touristy surface.
Melaka (Malacca) doesn't need too much of an introduction to expats who have been here for a few years. For many, it's one of the first places visited upon arrival, and despite its historical charm, that initial visit probably suppressed any desire to return. The historic streets and snarling traffic at the weekends tend to take the shine off returning regularly, but I must admit, I enjoy going back every few years to check on the heritage restorations and new outlets that spring up there with great regularity.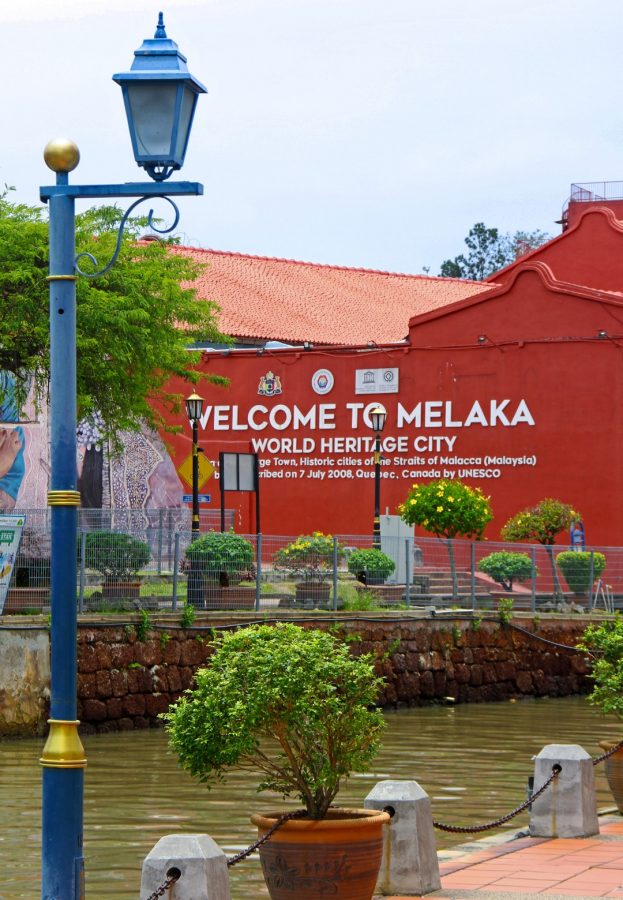 The historic port city south of Kuala Lumpur has become even more popular since it was placed on the list of UNESCO World Heritage Sites. This list has become the global seal of approval for the world's finest cultural, historical, and natural sites. The list has helped guide me on my travels, as it acts as a point of reference for essential destinations around the globe. The list includes the 600-year-old Melaka town centre, part of an uncommon dual UNESCO inscription that also encompasses the historic centre of George Town in Penang.
Melaka is ideal for those who enjoy wandering with no set plan, as something old is revealed around every corner. A few new dining concepts have opened, and a few old ones struggle to remain relevant in an ever-changing world. Using the stylish Rosa Malacca Hotel as my base, I set out to discover how various colonial powers shaped this former spice port.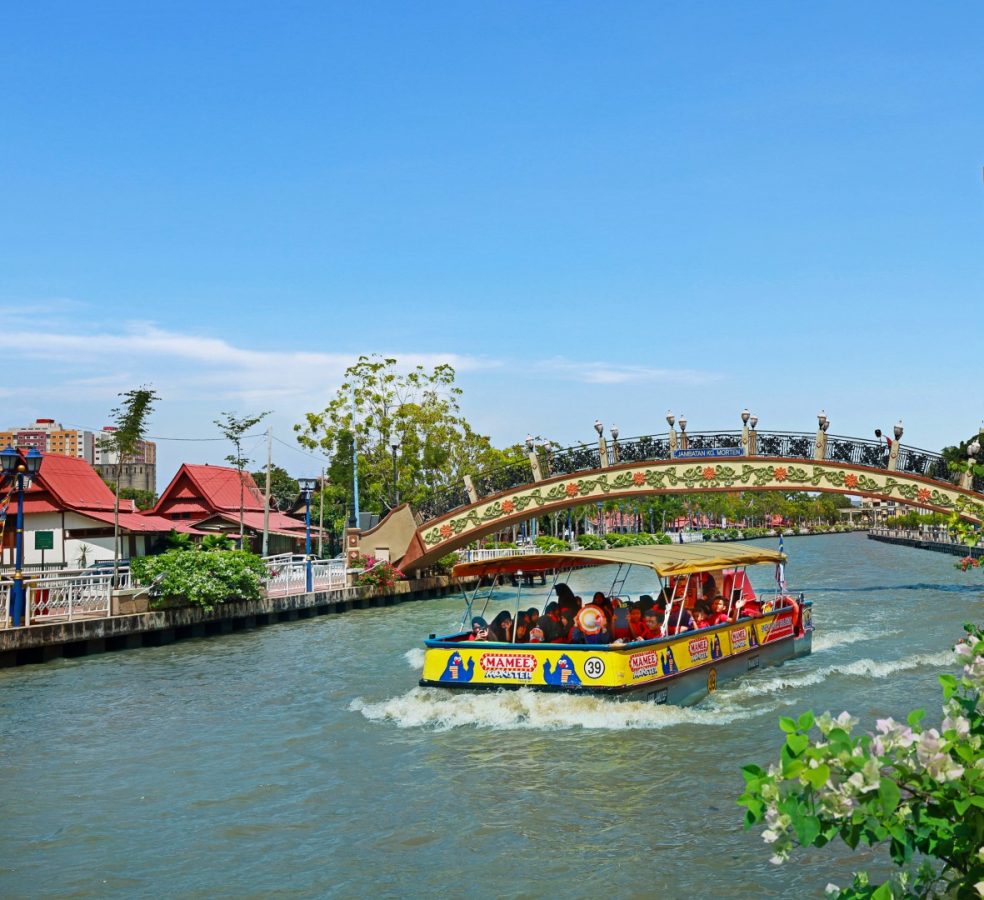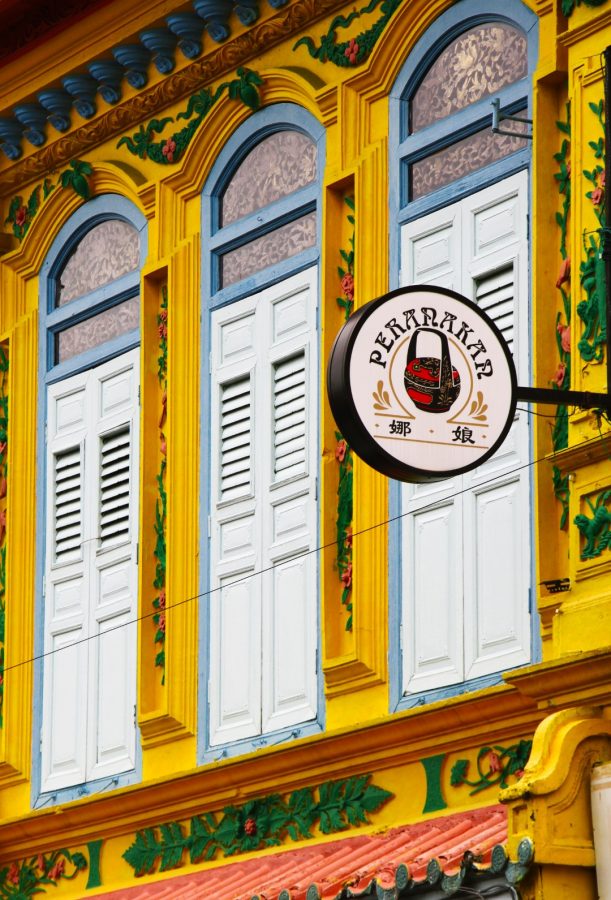 HISTORIC SPICE PORT
Historic Melaka has numerous historical and cultural assets dating back to the Age of Discovery, when it became a strategic port in Europe's quest for global wealth, including valuable spices sourced from the neighbouring Spice Islands. Old buildings from the Portuguese, Dutch, and British eras stand adjacent to historic Chinese shoplots and the grand residences of wealthy merchants.
Melaka's earliest entrepreneurs began trading with China, India, Portugal, Holland, and Britain several centuries ago. The town's strategic location on the Straits of Malacca and proximity to tropical spices led to Melaka becoming an important trade centre. Traders from Arabia, Africa, India, and Europe harnessed monsoonal winds to sail westward towards Asia from June to November. These ancient mariners made landfall in Kedah and continued sailing down the straits to ports like Melaka in order to trade goods before returning to their home port from December to May on the reverse monsoonal winds.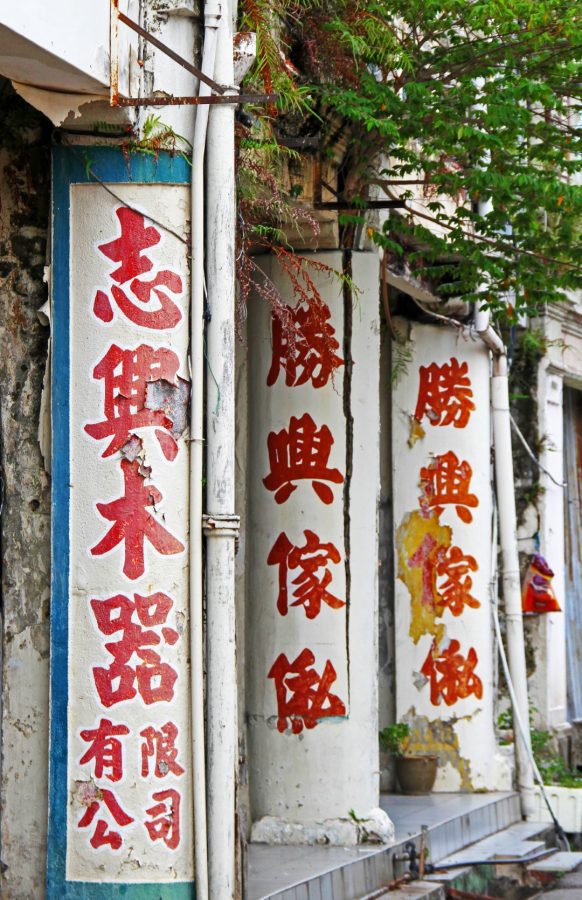 MELAKA'S LIVING MUSEUM
Melaka's best-known tourist precinct, brimming with shops, museums, and restaurants, is located at the mouth of the Melaka River in the centre of the town. Despite the heat and humidity, it really is best to explore this part of Melaka on foot, especially at the weekends when traffic congestion can make progress grindingly slow. Covered walkways lined with souvenirs and wares provide some respite from the heat and humidity.
The best place to begin exploring the old town is near the bridge over the Melaka River. Here, the Portuguese made their final assault in 1511 to claim the town. The Melaka River is an essential part of the town's cultural fabric, and visitors can even embark on a 45-minute 'cruise' to take in the town centre's riverine highlights.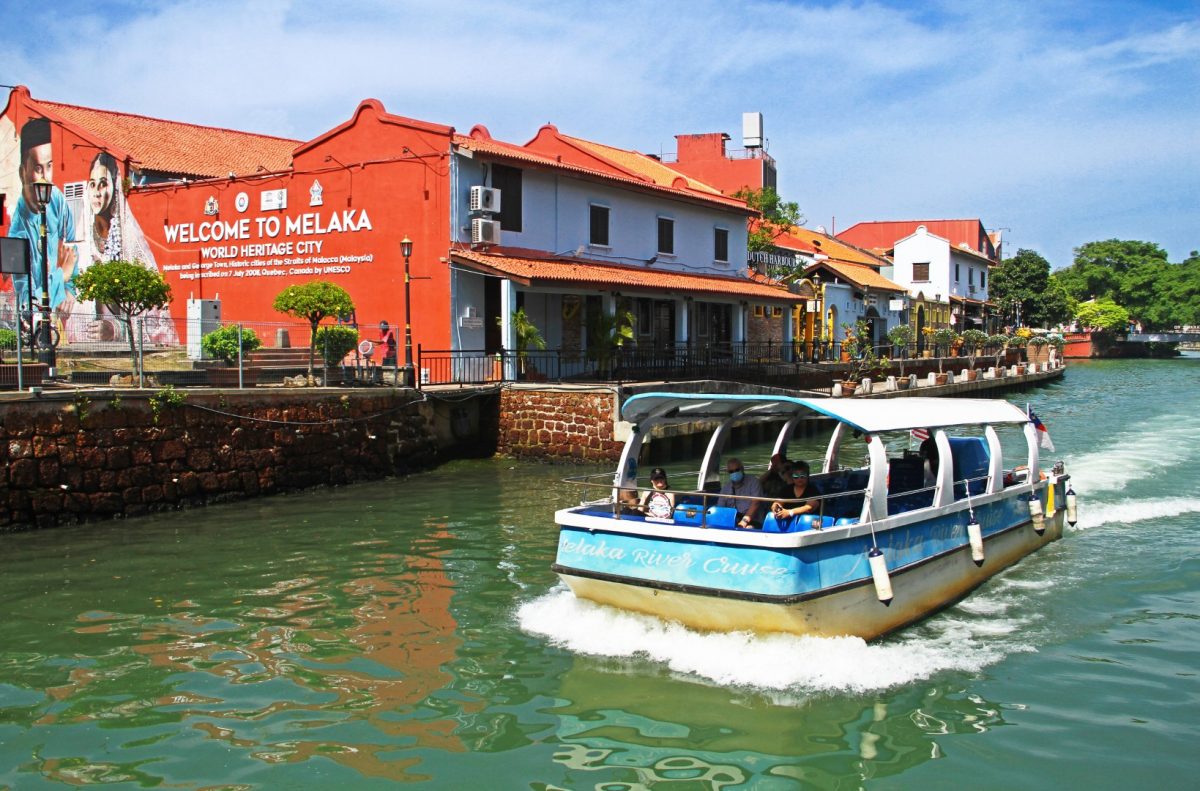 Melaka's architecture is best described as eclectic. Two-storey Chinese shoplots stand adjacent to Dutch-built churches and even Moorish-inspired mosques. The striking deep red-coloured Christ Church, built in 1753, is the dominant colonial building on Dutch Square, and a number of buildings in the area are liberally painted with this same distinctive colour.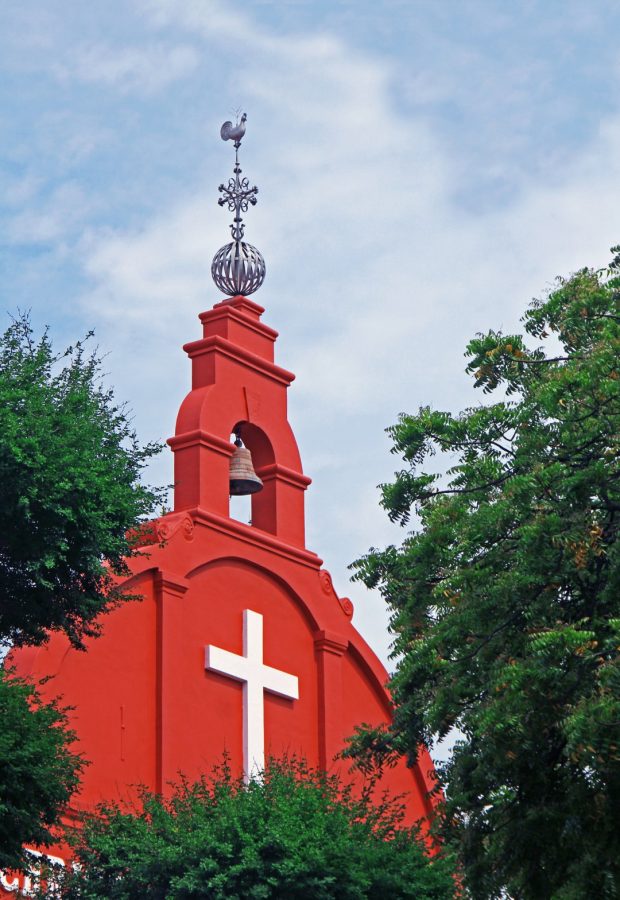 Just across the Melaka River, streets in the historic commercial precinct are lined with heritage shoplots. Some of these retain their historical integrity, while others have been modernised over the years in a way that appears to contravene the city's UNESCO mandate.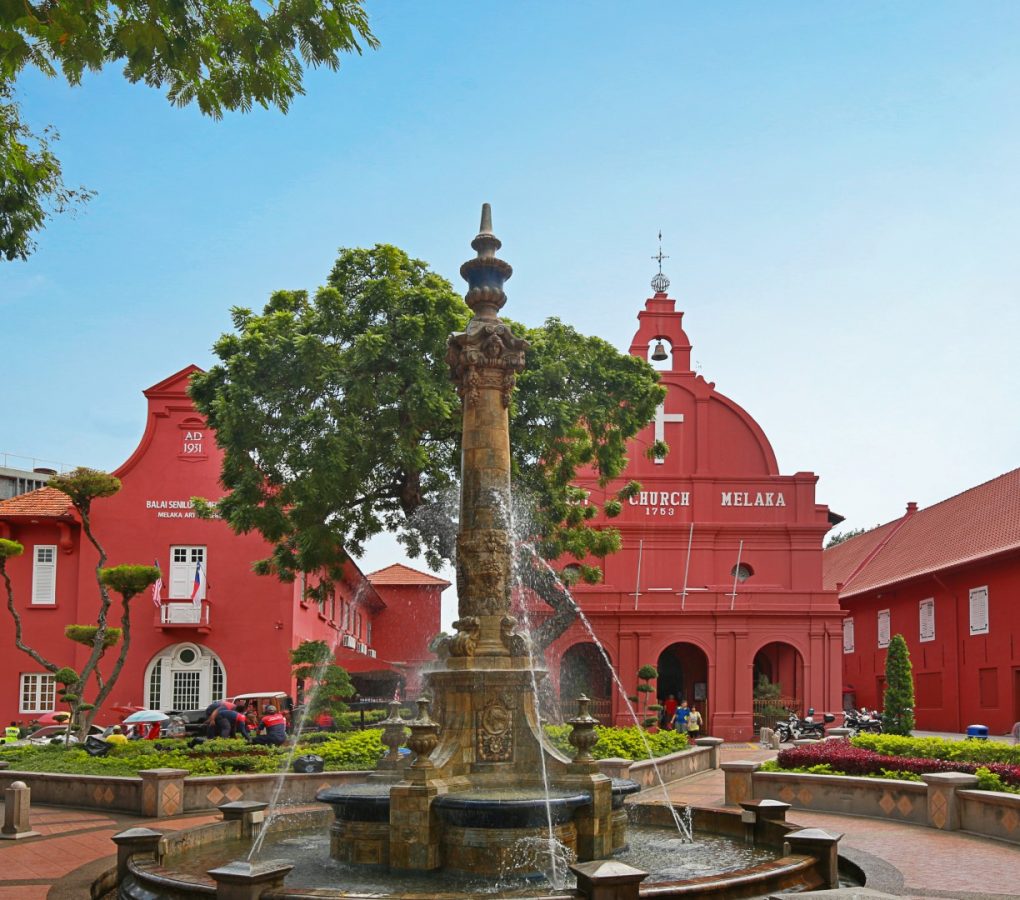 Jalan Tun Tan Cheng Lock was once Melaka's 'Millionaires Row', and there are several superb examples of Baba Nyonya-style houses located along this street. The Chinese first traded with Melaka in the 15th century, and the Chinese settlers who followed and intermarried with native Malays became known as the Baba (men) and Nyonya (women), or Straits Chinese or Peranakan.
Most of the houses/shoplots here are deceptively big, and from the street, it's difficult to gauge just how big they are. The story goes that taxes were paid based on the linear street frontage, as opposed to the total square footage, so a narrow frontage on a long block makes sense. Being terraces, windows to the outside were only built at the front and back entrances, so open courtyards were incorporated in the centre of the building to enable light, air, and even rainwater (which was collected) to enter the middle part of each building.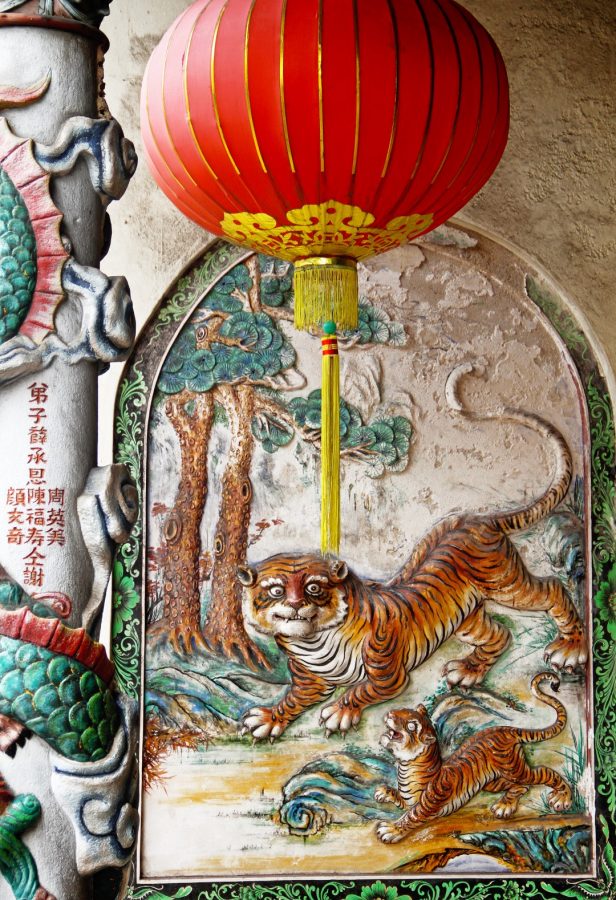 Many still remain under the ownership of extended families descended from the original owners, and some continue traditional trades and activities carried on by their forefathers. I especially enjoy chatting with several shoemakers here who continue the age-old and laborious traditions of beaded shoemaking. Drop by Wah Aik Shoemaker at 92 Jalan Tun Tan Cheng Lock and chat to Raymond Yeo with learn more about what could be a dying art and why these artisanal shoes warrant their high price tag.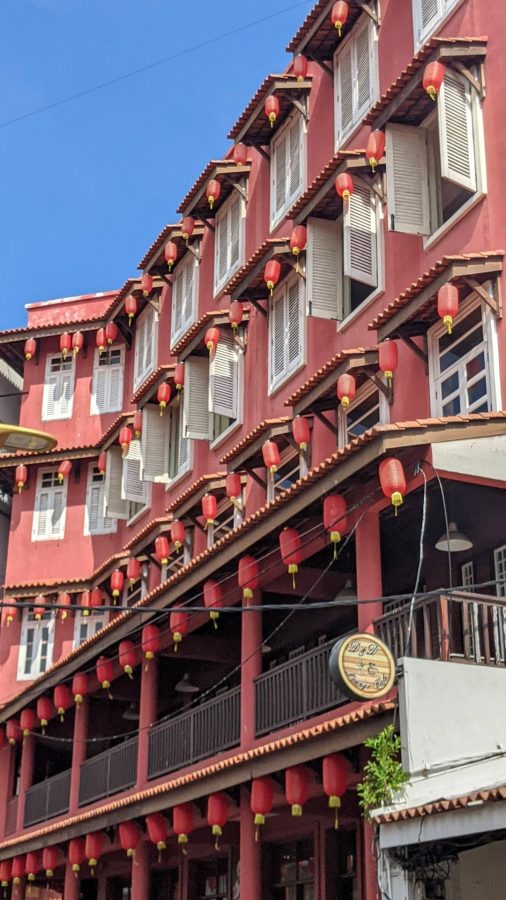 It would appear that many visitors are not as discerning in their souvenir purchases, as cheap, mass-produced, foreign goods appear to dominate the shops along the main thoroughfare of Jonker Street. However, The Orangutan House (there are two outlets) always distracts me with its range of quirky t-shirts and artwork. Established in 1993, it seems like this shop has been here for an eternity. It is the handiwork of artist Charles Cham and is worth visiting for those seeking t-shirts with unique Malaysian messages.
Hueman Studio Souvenir (105, Jalan Tun Tan Cheng Lock), meanwhile, offers a collection of Malaysian craft products that are leagues ahead of the other souvenirs sold in most other shops.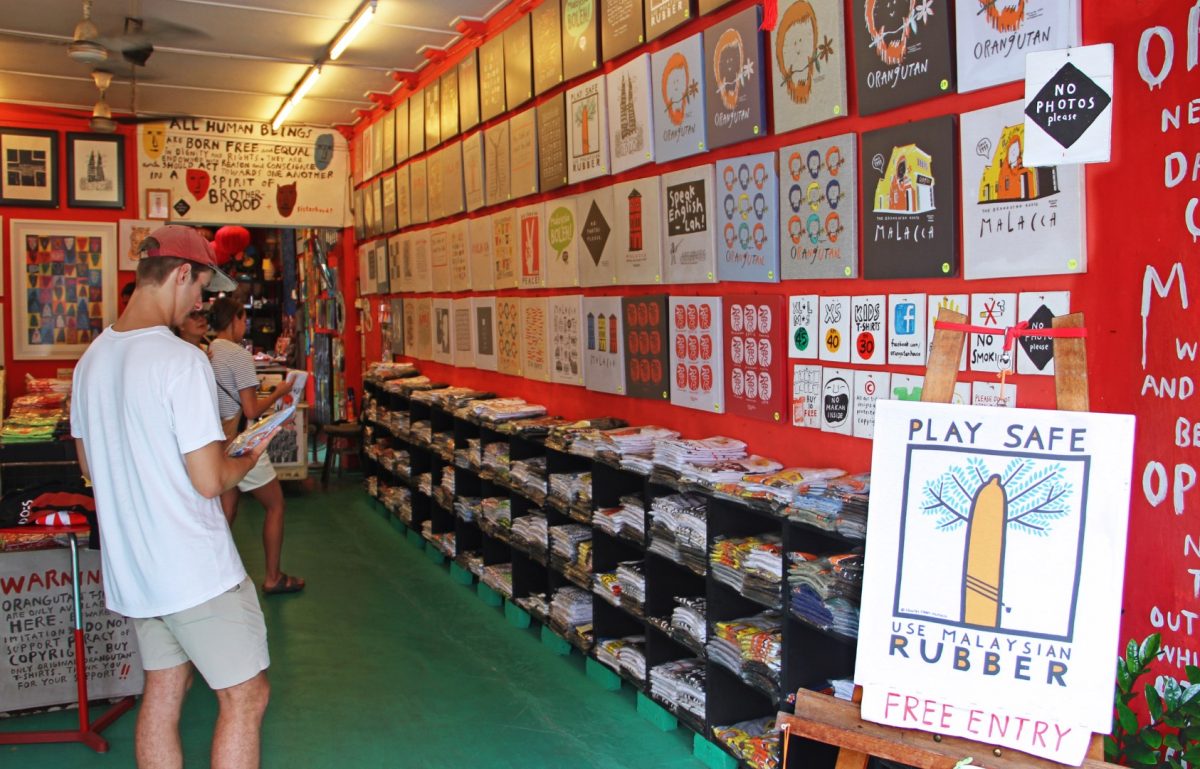 CREATIVE CUISINES
Food is another reason many make the journey to Melaka, with Nyonya and Kristang styles being two specialties. Nyonya, or Peranakan, cuisine evolved from blending traditional Chinese cooking with local Malaysian spices.
The Kristang (Portuguese-Eurasian or Malacca Portuguese) people are of predominantly Portuguese and Malaccan descent. Their cuisine consists of stews with the inclusion of pork and seafood. Among the many dishes in Kristang cuisine, the most popular are devil's curry, grilled fish, and pineapple prawn curry,
It was with great anticipation that I headed to the Portuguese village just to the south of the historic old town. I had been here before, but my travelling companions hadn't. We arrived just before sunset to take in the spectacle in the open air along the waterfront, along with a few chilled beverages. Sadly, persistent touts for the dozen or so restaurants here made the experience so unpleasant that we left this now rather sad part of Melaka and headed back into the heritage precinct seeking Nyonya food instead.
Cottage Spices at 171 Jalan Merdeka served delicious dishes such as Pongteh chicken, red snapper with ladyfingers, duck soup with salted vegetables, and shrimp omelette. ABC (air batu campur) and ais kacang are perennial favourites here and in almost every other café lining Jonker Street. Ondeh-ondeh is another well-known Melaka treat, and it's advisable to seek out this liquefied gula Melaka-filled delicacy on any visit here!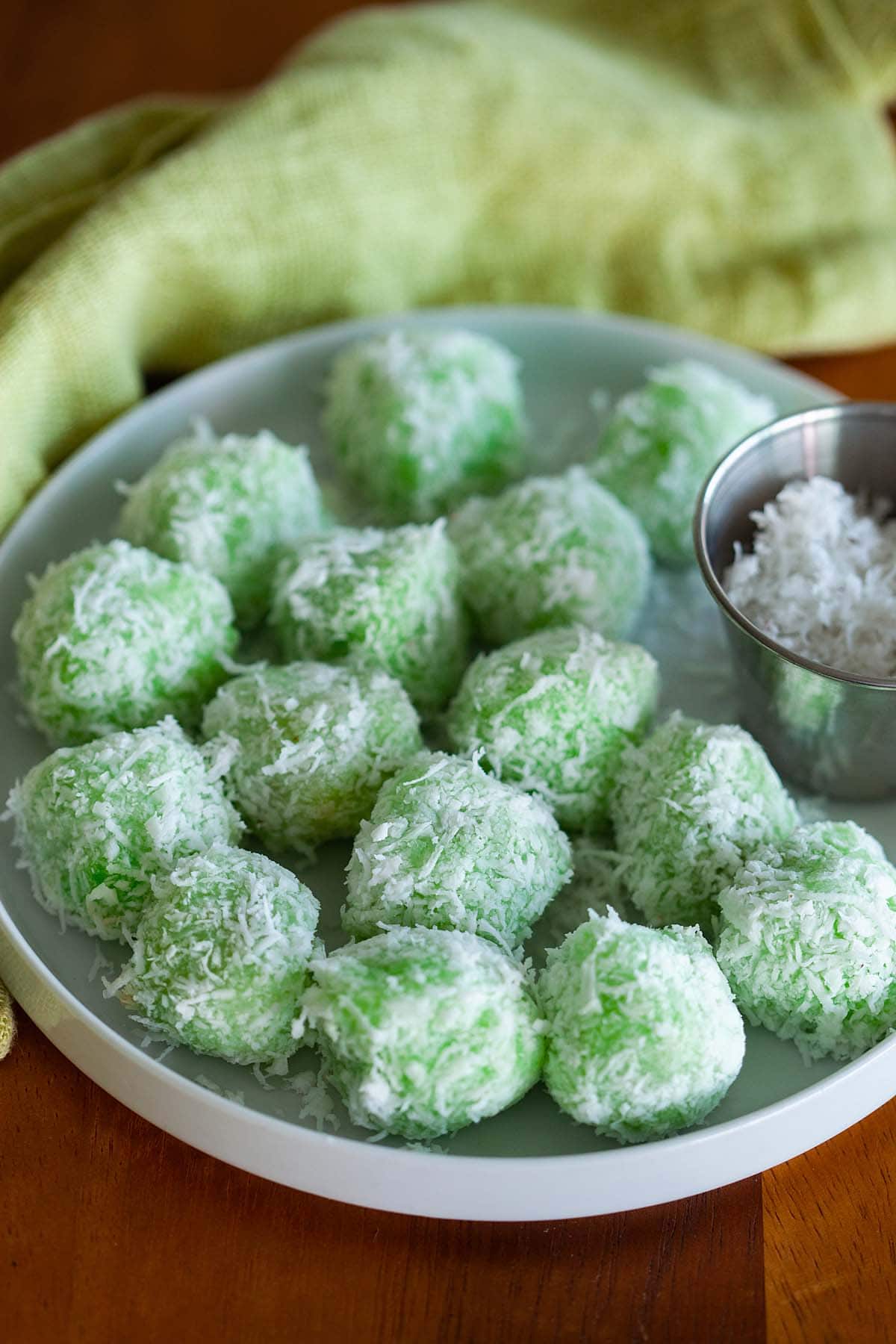 While traditional dishes attract many to Melaka, others come seeking more contemporary styles. One of the principal goods traded historically in the old port was once tea, but all that appears forgotten as it is now coffee-dominated, which is the beverage of choice for most visitors.
Some that captured my attention were The Stolen Cup, 13 States Coffee, and Daughter, with my favourite being The Daily Fix on Jonker Street. Somewhat surprised on a slow Wednesday morning, I had to put my name down and return 30 minutes later to secure a table. The wait was worth it, and while the coffee is not cheap (a cup almost equals the price of the restaurant's delicious club sandwich), the coffee is top-notch.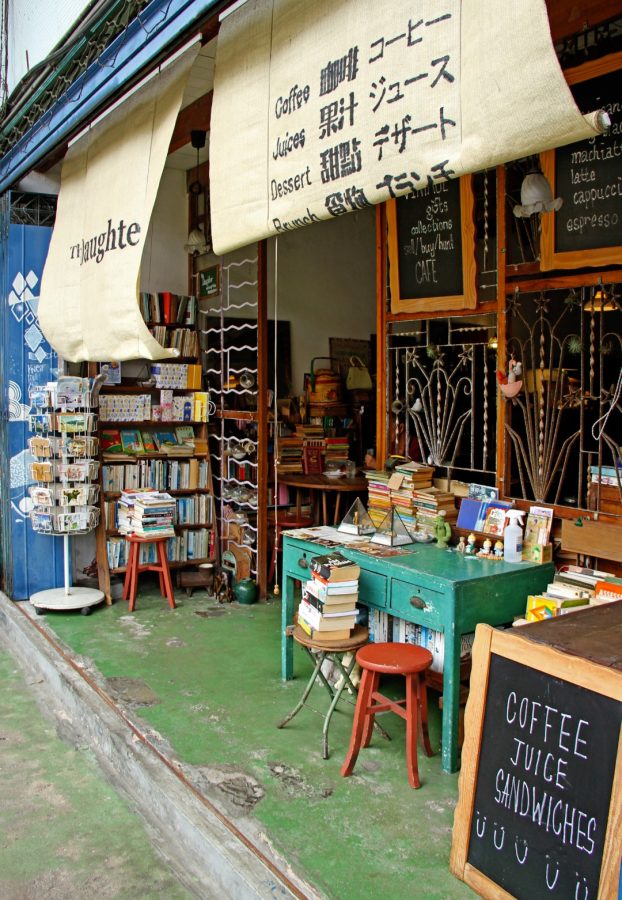 RESTFUL ROSA RETREAT
The Rosa Malacca interested me for being purpose-built to look retro in style and to resemble a rustic industrial loft building that wouldn't look out of place in gentrified parts of New York City.
As complicated as the description is, the hotel, just to the south of the UNESCO heritage core zone, is a huge success, with many quirky elements that should have most guests working overtime on their Instagram posting. A small casual Chinese restaurant next door called Starlite Seafood Restaurant serves delicious food (try the cashew chicken or ginger and spring onion beef) and cold beers.
The free-standing Rosa Malacca hotel is about a 20-minute walk of Jonker Street, where I happily wandered, taking in the heritage sites, some café outlets that were new to me, and the river with its vibrant street art and cruise boat service. Being mid-week, I was pleasantly surprised at just how quiet the streets of Melaka were; perhaps the shop owners would have preferred more visitors, but I was happy to have the streets to myself.
TRAVEL FILE
Getting There
The Ayer Keroh exit to Melaka is a two-hour drive south of Kuala Lumpur down the North-South Highway. Traffic in Melaka's historic centre is heavily congested on weekends and public holidays.
Accommodation
New hotels keep rising above the city on a regular basis, while in other parts of the historic town, old buildings are repurposed as heritage boutique properties. Rosa Malacca (www.rosa.com.my).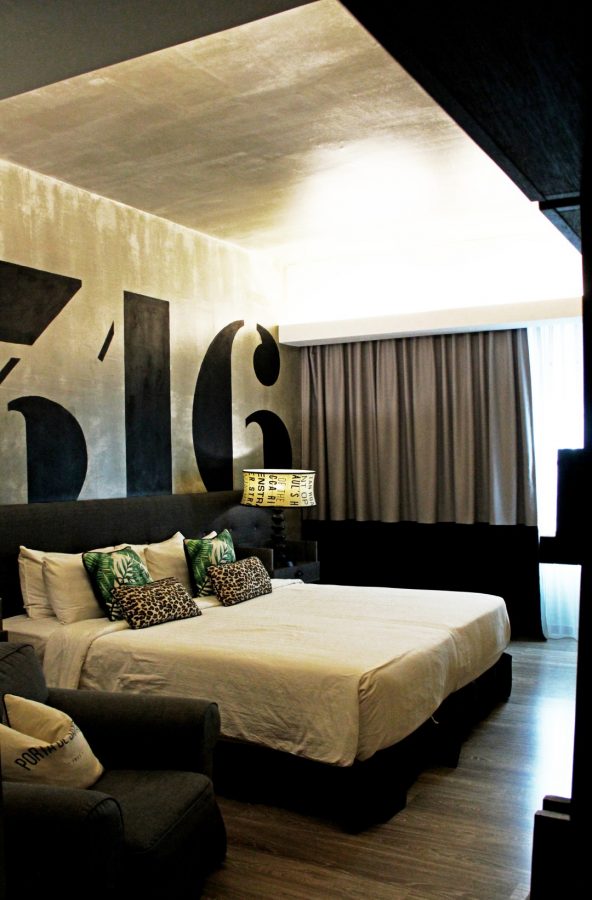 ---
"ExpatGo welcomes and encourages comments, input, and divergent opinions. However, we kindly request that you use suitable language in your comments, and refrain from any sort of personal attack, hate speech, or disparaging rhetoric. Comments not in line with this are subject to removal from the site. "
Comments