The huge disparity in housing costs – along with the cost of everything else – between Singapore and Malaysia has opened up a golden opportunity for Johor.
When it comes to neighbouring countries with vastly different costs of living, few examples surpass the disparity between Singapore and Malaysia. While Singapore frequently ranks as one of the world's most expensive cities, Malaysia is widely known for offering excellent value for money. This article looks at some examples of those differences and suggests a possible solution that could benefit both nations.
The overall cost of living in Singapore is significantly higher than in Malaysia, although of course higher salaries and wages offset that difference to some extent, which has attracted many Malaysians to work there and commute on a daily basis.
The difference in prices is considerable, with everyday items often costing more than double in Singapore. Housing costs in Singapore are particularly astronomical. Rental rates have reached new heights, with one recent example being my daughter's two-bedroom, 1,300-sq ft apartment that now leases for S$7,200 per month (equivalent to RM24,600). These elevated property prices are now the norm in Singapore, highlighting the widening gap between the two countries.
Contrast this with rental prices in Malaysia, specifically neighbouring Johor state. A quick look at prices in Johor reveals the stark contrast. For RM8,000, one can rent an apartment more than twice that size – an astonishing 2,700 sq ft) in one of the newest, most modern high rises in the city. Older buildings offer smaller apartments at much lower rates. Someone willing to keep paying at Singapore price levels could rent an extraordinarily spacious 9,000 sq ft home with a swimming pool in Leisure Farm (in the Iskandar Malaysia region of Johor) for RM18,000.
Singapore's concern over real estate purchases by foreigners – and even its own citizens – has led to increased special stamp duties. Introduced in 2011 to curb property sales, the Additional Buyers Stamp Duty is imposed on all foreign property purchases on top of the normal stamp duties and has been progressively raised. The current rate for most foreign buyers now stands at a staggering 60% of the purchase price, with only residents of select countries exempted due to the free trade agreements with Singapore. Even Singaporeans purchasing a second home face a 20% special stamp duty. In contrast, Johor developers are actively seeking ways to attract more foreign buyers.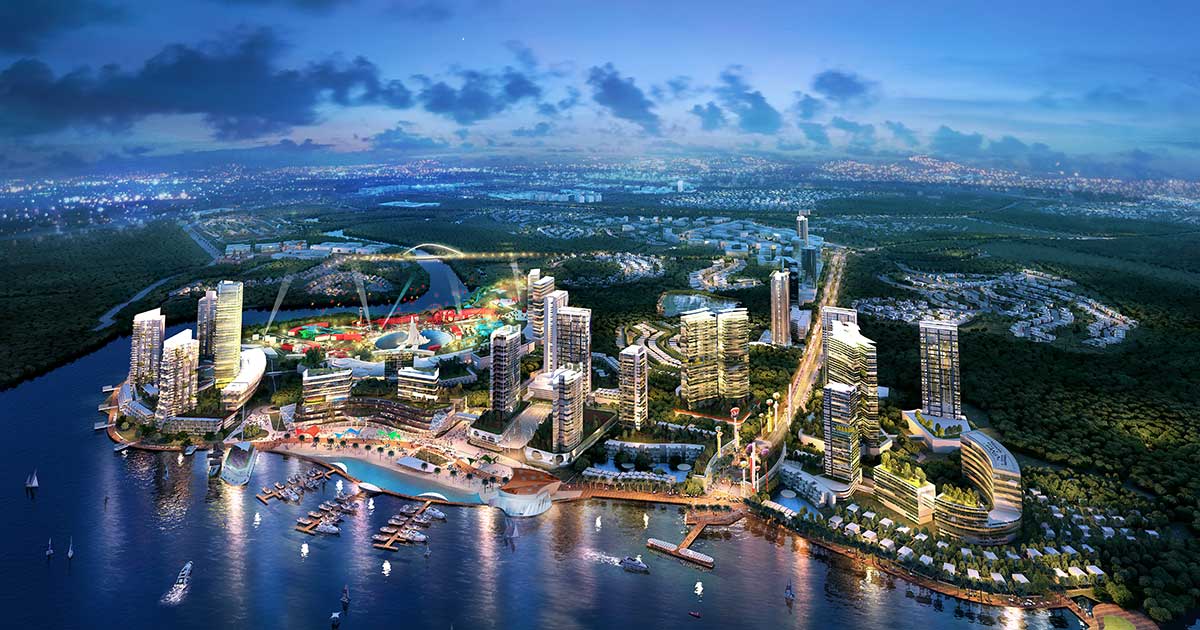 A possible solution benefiting both Singapore and Malaysia would be the introduction of a special residence visa for foreigners working in Singapore but residing in Johor (or for that matter, any other part of Malaysia). The visa would not permit employment in Malaysia, but could be linked to having a Singaporean work permit, subject to an agreement between the two governments. Such a measure would alleviate rental price pressures in Singapore, potentially dissuading companies from relocating their entire operation due to the high costs. The European Chamber of Commerce in Singapore has warned of foreign companies considering relocation due to expensive rentals, which, they report has caused considerable stress and anxiety among expatriate staff.
Implementing this solution would bring mutual benefits. Malaysia would enjoy more occupied residences and increased state income, while for Singapore, the pressure on real estate prices would be alleviated.
However, certain perception issues would need to be addressed, as Malaysia has often had negative international press coverage – and we have noted many articles in the Singapore press routinely present Malaysia in a less than appealing manner. This could be addressed by foreigners who live here reassuring non-residents what an attractive place it is to live. Additionally, making it easy to apply for a residence visa and ensuring they are processed quickly when crossing the border would help a lot. This was notably achieved in Europe, after the formation of the European Union, when border crossings were made much easier.
The MM2H visa used to be the mechanism by which foreigners could live in Malaysia and work in Singapore, but the revised terms turned off many applicants, so a new special residence visa targeted at expats working in Singapore could prove very attractive.
---
"ExpatGo welcomes and encourages comments, input, and divergent opinions. However, we kindly request that you use suitable language in your comments, and refrain from any sort of personal attack, hate speech, or disparaging rhetoric. Comments not in line with this are subject to removal from the site. "
Comments