Global media giant Al Jazeera recently published an in-depth article chronicling the tales of expats who've left Singapore as the cost of living there soars – and some have found an attractive and very nearby alternative here in Malaysia.
First things first: We love Singapore. After an unanimous parliamentary vote resulted in Singapore's expulsion from Malaysia in 1965, the tiny little island at the tip of the Malay Peninsula has gone on to be a sterling case study in nation-building. Modern, efficient, clean, safe… Singapore is at or near almost every meaningful ranking for the region – and indeed for all of Asia for many of those lists. And don't even get us started on the wonder of Changi Airport, repeatedly named as the world's best. Truly, Singapore just gets it right far, far more often than not.
Unfortunately, all that awesomeness seems to come at a steep price these days. Indeed, one of the lists that Singapore sits atop is that of the world's most expensive places to live. Rents in the Lion City have skyrocketed over the past couple of years, and many other everyday expenses are rising, too.
This has inevitably caused global businesses operating in Singapore to take notice, as the spiraling costs are notably affecting their expat staff as well as their overall bottom line. We have written previously – along with some others – about how this presents a golden opportunity for Malaysia to become a preferred choice for regional headquarters for some of these companies.
Some expats aren't waiting for anything quite so formal, though. In a recent article by Al Jazeera's Toh Ee Ming titled "Bye Singapore, Hello Malaysia: Expats Chase Cheaper Living Costs," the decisions of some expats were detailed as they left behind the manicured cityscape and modern wonders of Singapore.
One such expat, German national Benedikt Becker, was hired by a Singapore marketing agency in 2020 – one presumes before the Covid-19 pandemic upended everything, but that's not made clear – and quickly found himself attracted by Singapore's vibrant city life, plentiful greenery, and of course its legendary efficiency and friendliness towards business.
However, as the cost of living continued to escalate, Becker began reevaluating his circumstances. He observed that his commuting expenses to the office via Grab rides had skyrocketed to S$22-25 (RM75-85) per trip, a considerable increase from the initial S$12-14 (RM41-48) when he first arrived. Additionally, his friends began sharing stories of their landlords raising the rent by 20 to 30 percent or more. Now, those rents are spiking even higher.
According to Savills, a prominent global real estate company, Singapore's prime residential market experienced a staggering overall 26 percent surge in rents during 2022, surpassing the growth rates of London, Sydney, and New York, each of which were less than half that figure.
In January, Singapore's government decided to raise the Goods and Services Tax (GST) by 1 percentage point to 8 percent, with plans for another hike to 9 percent in the upcoming year.
ENOUGH IS ENOUGH
Due to these escalating expenses, Becker, who is 33 years old, made the choice to relocate to Kuala Lumpur last year. He accepted a salary reduction in order to work remotely for a German tech start-up that aimed to expand its presence in Southeast Asia. Since making the move, Becker expressed that he has been able to accumulate significantly more savings.
At present, Becker resides in a co-living space where he rents a room through a flexible agreement. He relies on GrabFood for the majority of his meals, spending around RM30 a day, and he works from various co-working spaces.
As Becker explained to Al Jazeera, "There's the saying: If you don't like the rules, you have to change the game… so my move from Singapore to Malaysia was my way of changing the game to keep the cost of living expenses low."
Besides saving money, his current focus is on exploring other Asian cities like Bangkok or Ho Chi Minh. Becker is part of a larger expatriate community who have departed Singapore for more affordable cities in Southeast Asia, driven by the substantial increase in rents and living expenses as the economy recovers from the impact of the Covid-19 pandemic.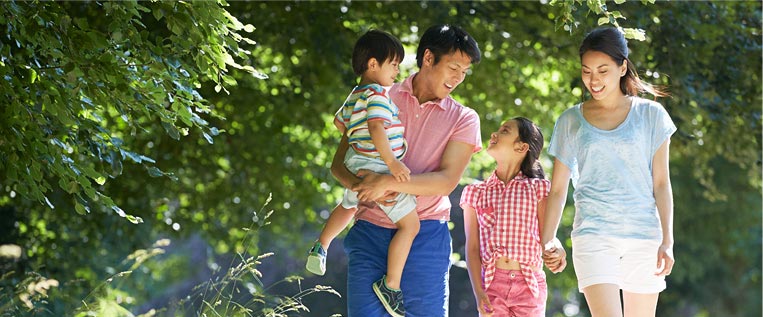 MALAYSIA PRIMED TO GROW ITS REGIONAL ROLE SIGNIFICANTLY
Although there is no official data on the number of foreign workers leaving Singapore, recruitment agencies indicate that multinational corporations are increasingly considering relocating their employees to reduce costs.
Nic Chambers, the managing director of Michael Page Malaysia, stated to Al Jazeera that there is a "strong appetite" for moving staff from Singapore to neighboring Malaysia due to its advantageous location, English-speaking population, lower cost of living, and the prevalence of back-end office operations.
As Chambers further noted, "Singapore still has a really important role to play. CFOs and CEOS of listed companies will still want to remain in Singapore because of its proximity to investors, private equity firms, and venture capital firms. However, I fully expect over time, we will start to see even some of those C-suite roles moving into Malaysia."
He also mentioned an increase in professionals requesting salary packages in US dollars as a means of mitigating fluctuations in the value of the ringgit.
OTHER ASEAN CITIES LOOKING GOOD, TOO
The escalating rental prices in Singapore had also started affecting American software engineer Will Fong.
Initially, Fong had been leasing a one-bedroom condo in Jurong East, located in western Singapore, for S$2,600 (RM8,883). However, his landlord proposed raising the rent to S$3,500 (RM11,958) – a whopping 35% increase. With the assistance of his agent, however, Fong managed to negotiate the revised rent to S$3,000 (RM10,250), a still steep but much more palatable 15% hike.
Fong expressed his concerns, stating, "I've heard about how things are getting crazy… If I agreed to that rental rate, it would be way too expensive." As a result, he made the decision to transition to remote work in Vietnam.
Initially, he spent two weeks in Ho Chi Minh City and then moved on to Da Nang for a month. Fong's long-term plan involves renting a room in Singapore, which would serve as a base for his travels and remote work throughout Southeast Asia.
He explained, "I can have both places, and it'll still be cheaper than going out and dining in Singapore." Fong, who is a permanent resident of Singapore, added, "I'm quite low-key… I just need a place to sit and drink my beer, do my work from anywhere, and it's much more relaxing. Right now, I'm still venturing outside of Singapore for a little while… It's like I'm going camping."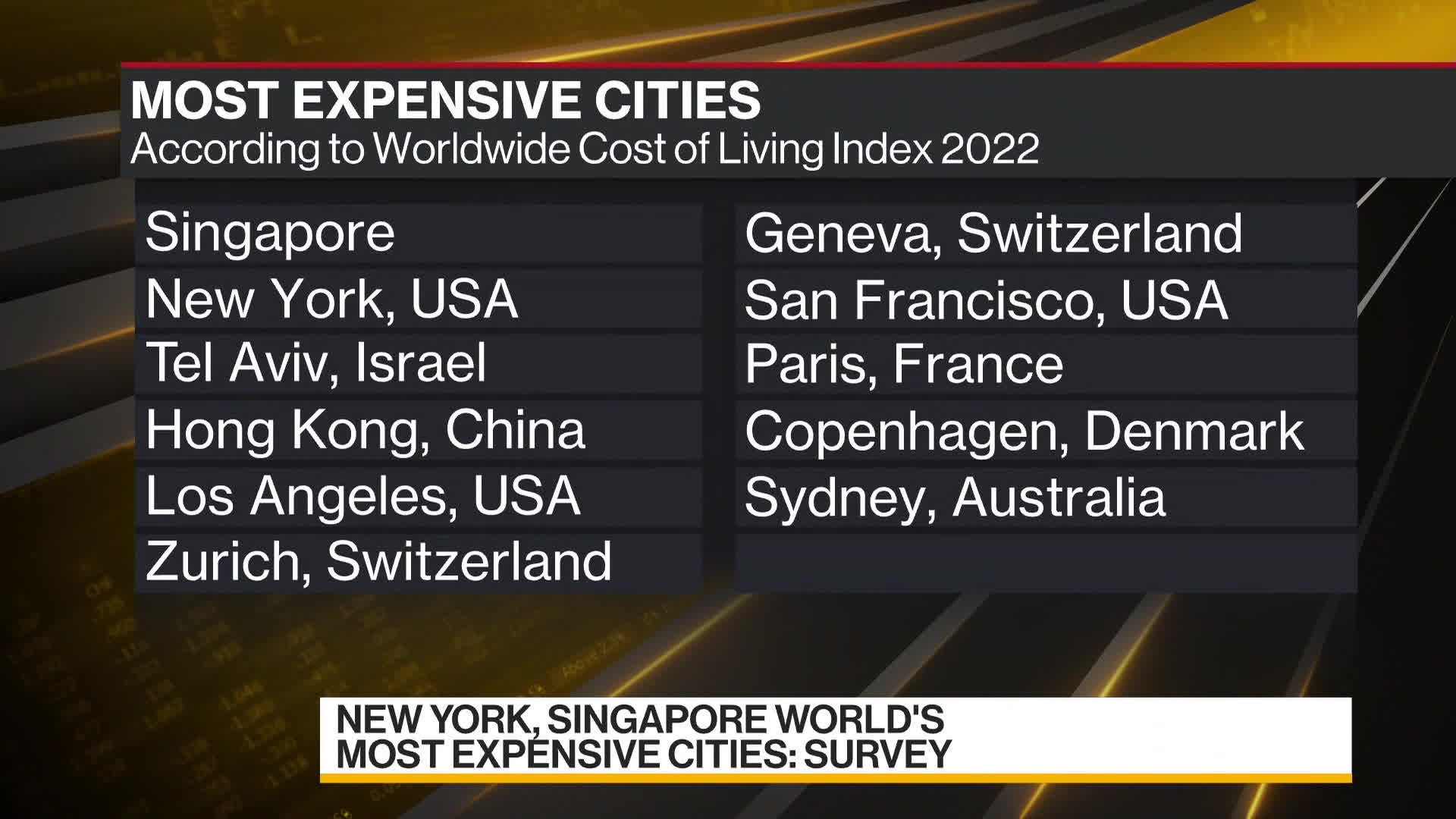 DESPITE ITS HIGH COSTS, SINGAPORE REMAINS ATTRACTIVE
While expats have been leaving Singapore due to the high costs of rent and living, this trend is balanced out by a significant influx of expats from other regions, along with an increase in C-suite executives taking advantage of the new Overseas Networks & Expertise (ONE) Pass. This pass allows eligible professionals to work for multiple companies simultaneously, as reported by recruitment firm TENTEN Partners, operating in London, Singapore, Hong Kong, and soon in Dubai. The firm caters to mid- to senior-level employees in financial services, fintech, and consultancies.
Luke Archer, managing partner and co-founder at TENTEN Partners, stated, "Western candidates seek employment in countries with low tax rates and a higher quality of life. Singapore remains attractive due to its infrastructure, low taxes, and family-friendly environment. However, B-level executive salaries often fail to convince candidates to make the move. Consequently, we are placing more expats in the Middle East. Hong Kong remains a challenging proposition for candidates, while Singapore remains a more appealing option."
Professor Sumit Agarwal from the National University of Singapore, specializing in finance, real estate, and economics, suggests that individuals on the edge of affordability may be more likely to be priced out of the Singapore rental market and reconsider their decision to relocate for work.
And yet, the city-state still has an almost irresistible draw.
As reported by Al Jazeera, Singapore ranks first in Asia for attracting and fostering talent, according to the INSEAD Global Competitiveness Index 2022. Furthermore, it maintains its position as the most livable location for expatriates from East Asia, according to the ECA International 2023 Location Ratings Survey.
The Singaporean government has tried to downplay concerns that the country's attractiveness to global talent (and by extension, the multinationals which hire them) could be jeopardized, asserting that the rental market imbalances caused by Covid-19 are starting to ease.
"The rent increases in 2022 reflected an exceptional supply tightness, resulting from significant disruptions to the construction industry due to Covid-19, coupled with strong demand from expatriates and locals," stated the Ministry of National Development (MND) and the Economic Development Board (EDB) in a joint statement.
During the pandemic, rental demand surged as locals sought temporary accommodation while awaiting the completion of their properties. As border restrictions eased last year, foreign rental demand swiftly rebounded, further intensifying the pressure on the rental market.
The MND and EDB anticipate a reduction in rental pressure in the upcoming quarters, as a substantial number of housing units are projected to be constructed this year and in the following years. According to the government, approximately 40,000 homes are expected to be completed in the public and private residential sectors this year, marking the highest figure in the past five years. Furthermore, the government foresees nearly 100,000 public and private residential properties entering the market between 2023 and 2025.
There is certainly some merit to the government's arguments, though even taking these stated factors into account, it cannot be denied that Singapore is very expensive – and getting more so.
Take as an example the aforementioned negotiating Fong required to get a huge rent increase 'down' to just S$3,000 per month – and that's for a one-bedroom condo in Jurong East, well outside of Singapore's CBD. Ignore the fact that such a figure is north of RM10,000 when converted: Even if you compare on a so-called 'dollar to ringgit' basis, RM3,000 in Kuala Lumpur (similarly outside of the CBD) could get you a nice two- or three-bedroom condo with great community facilities and amenities… and if you went a bit further out to Petaling Jaya, you'd almost certainly have some cash left over each month, too.
HOW CAN MALAYSIA INCREASE ITS EXPAT APPEAL?
While Becker is happy with his decision to relocate to Malaysia, he does admit to missing certain aspects of Singapore and visits the city every two to three months for business purposes.
"I do miss Singapore's vibrant start-up and business scene, where I can engage with founders and marketers at numerous networking events," he expressed. "Singapore offers much more in that regard compared to Kuala Lumpur."
Of course, on that very point, TEG Media, the company behind this website organises regular Mingle events and has done so for many years, a fine opportunity for expats and locals to network and socialise. (Here's the info for the next Mingle on June 15, 2023.) Additionally, many of the various country-specific expat associations and business chambers have their own events from time to time, as well.
We have also implored the various governments over the past few years to guide Malaysia's return to the warm and welcoming attitude towards expats the country was once known for. We are starting to see encouraging, if slow-moving, signs that things may just be shifting in that direction, and not a moment too soon. Faster, of course, would be better.
The various policies (and, frankly, the many inconsistencies) with regard to foreigners – most notably during the pandemic, and particularly with MM2H visa holders – caused considerable reputational damage, and we believe now is the best time to make a real push to ameliorate some of that harm. With Singapore struggling to contain a mini-expat exodus owing to skyrocketing costs there, Malaysia's strengths become all the more pronounced and this country's appeal grows dramatically.
And it's down to those numerous positives that we ourselves love calling Malaysia home: Affordable cost of living, dynamic cities in a beautiful country, great infrastructure, amazing food, friendly people, loads to see and do, and of course a much bigger area for new arrivals to explore!
We hope Malaysia's government will seize this opportunity to showcase what a good choice the country is for multinationals who are looking to put a regional HQ in Southeast Asia – or for those considering moving their operations out of Singapore.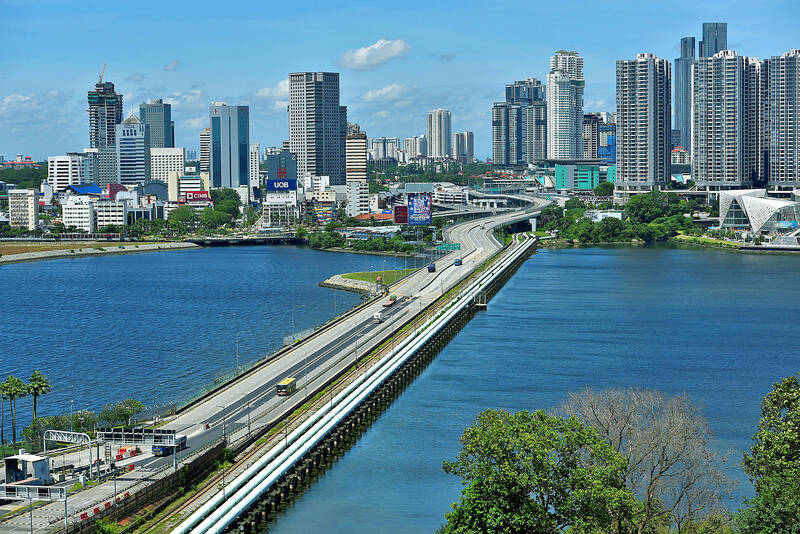 We even think there are opportunities for some cross-border policies to be worked out between Singapore and Malaysia (specifically, but not exclusively, Johor). There are certainly some obstacles, but nothing insurmountable, and as we've written, Malaysia's gain doesn't have to mean Singapore's loss: There is a real chance for this to provide material benefits to both countries.
---
Reporting from Al Jazeera and South China Morning Post, along with information from PropertyGuru, contributed to this article.
---
"ExpatGo welcomes and encourages comments, input, and divergent opinions. However, we kindly request that you use suitable language in your comments, and refrain from any sort of personal attack, hate speech, or disparaging rhetoric. Comments not in line with this are subject to removal from the site. "
Comments