Reconnect with the great outdoors without venturing far from the city with this round-up of Penang's best places to camp out.
If camping is a regular fixture in your routine – or if you'd like to just give something new a try – you might be surprised to learn that you're not alone. And Penang has some of the best landscapes to make the most of your outdoor venture – perhaps a side that not many people know, but should. Think of beautiful hillsides, breezy beaches, and remote gardens to put up and appreciate nature's more primitive essence. Whether you are a seasoned camper or someone who ponders a night under the stars, these camping spots will likely fit your goals.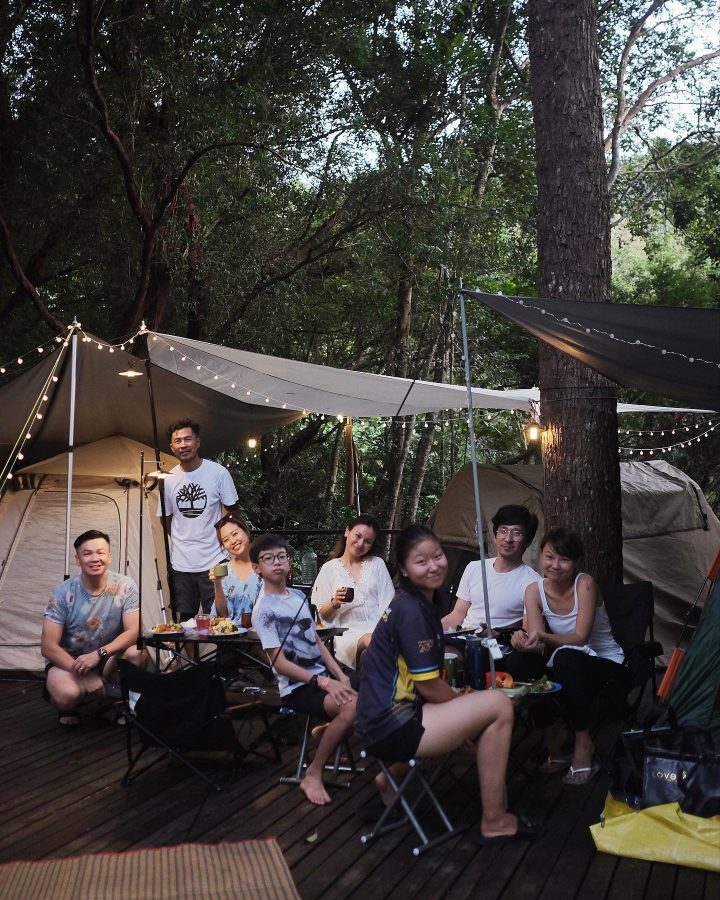 HILLSIDE RETREAT PENANG
This humble campground sits on Penang Hill, within the grounds of a restored century-old colonial building. The sense of excitement is palpable right from the beginning, as you can hop on a jeep or a funicular train, or hike through the misty trails. The instant rewards are panoramic views of Penang, including the first and second bridges connecting the mainland. Next comes the sights, sounds, and smells of the surrounding 130-million-year-old rainforest. Then, conquer the walking trails or pitch a tent and be lulled into a deep state of relaxation by the wilderness. Watch a movie at the outdoor cinema while preparing dinner on the BBQ pits. The camping ground can fit up to 40 guests, so plan a family trip or make friends with fellow campers.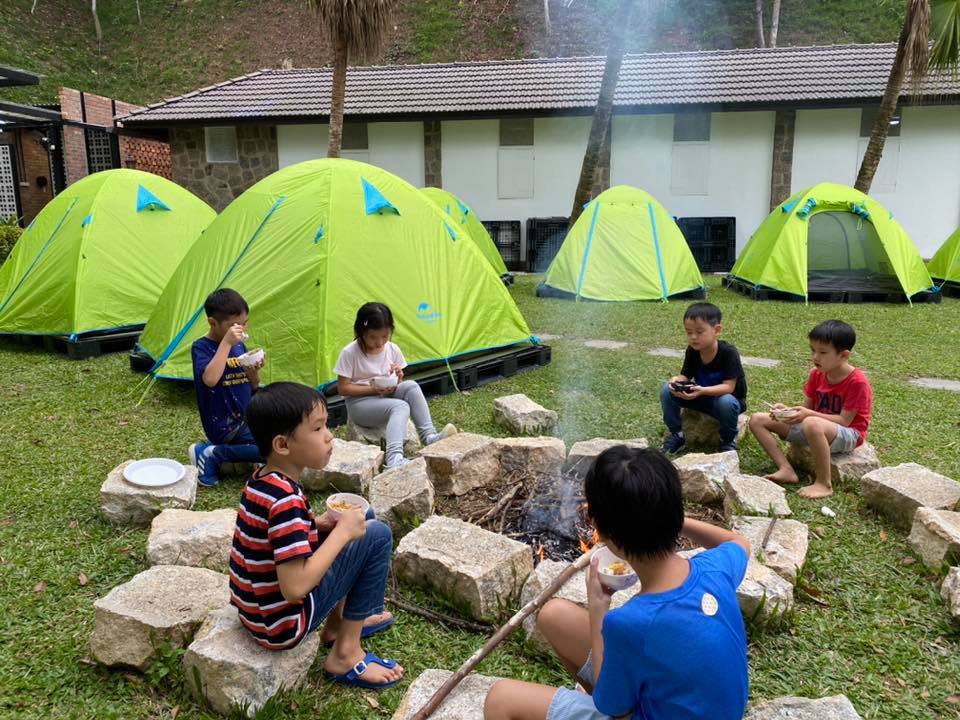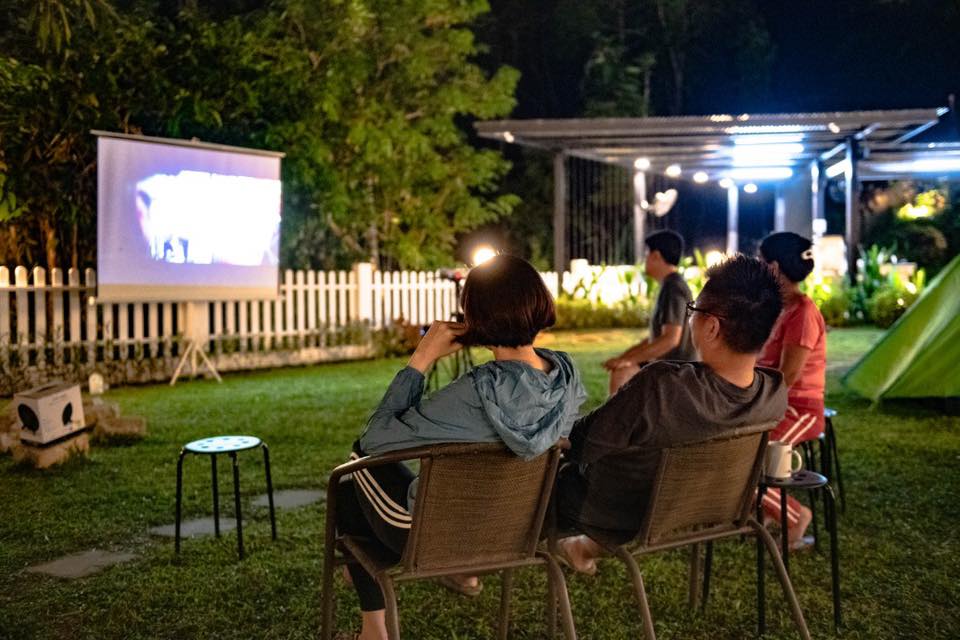 KAMPUNG AGONG
Kampung Agong's plan to take over every facet of the relaxing world is still in full effect. The kampung-style ambiance with boundless photo points and sweeping views of paddy fields and coconut trees will have you questioning your thoughts of getting back home early. Thankfully, they have numerous stay options, including outdoor camping. So, you have much time to spend with the farmers and farm animals, fly kites, watch paddy harvesting, play congkak (a traditional Malay game) and visit the Stingless Bee Farm. Or let your hair down and kick off your shoes in the bird nest-inspired swings. Once the sun goes down, enjoy barbecuing under the canopy of trees and stars. This campsite sounds like an experience tailor-made for those wanting to sync into a calmer pace of life.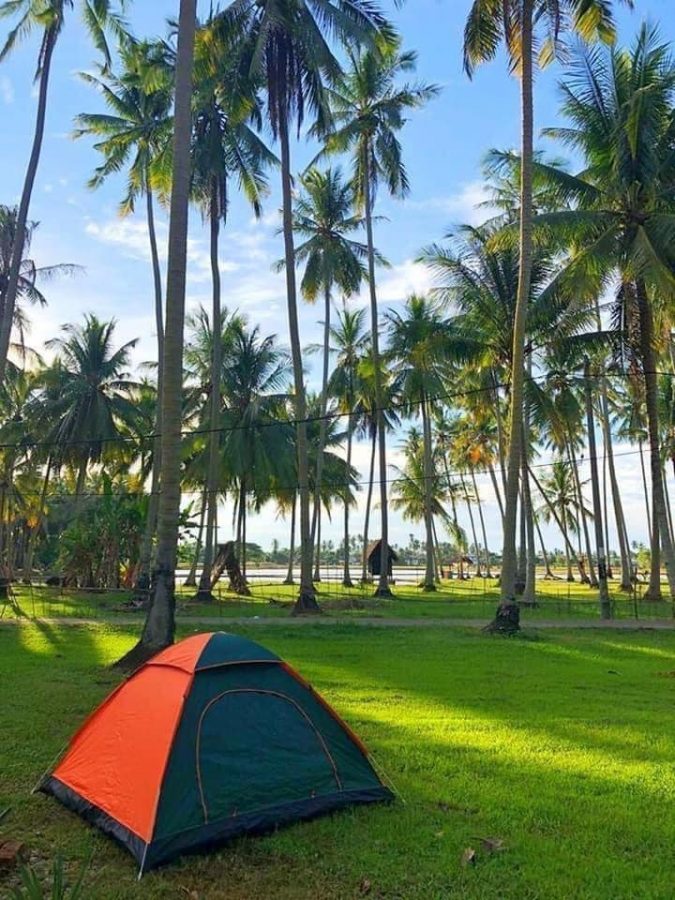 DISCOVERY AGARWOOD RESEARCH
With its 15 acres progressively planted with more than 10,000 agarwood or gaharu trees since 2008, this place is destined to land in the good books of outdoor enthusiasts. Make your way to Pulau Betung, Balik Pulau to discover this gated campsite, which also doubles up as a farm. Kids will fawn over the opportunity to pet rabbits, chickens, and ducks, while adults will set an eye on the forest hiking trail. Not to be overlooked is the mutual temptation to dip in the wading pool. Ringed by sheer serenity, if you are a writer, photographer, or videographer, you'll have lots of material to get you inspired here. The camping site also comes with access to BBQ grills, individual showers, and toilets to ensure a comfortable stay.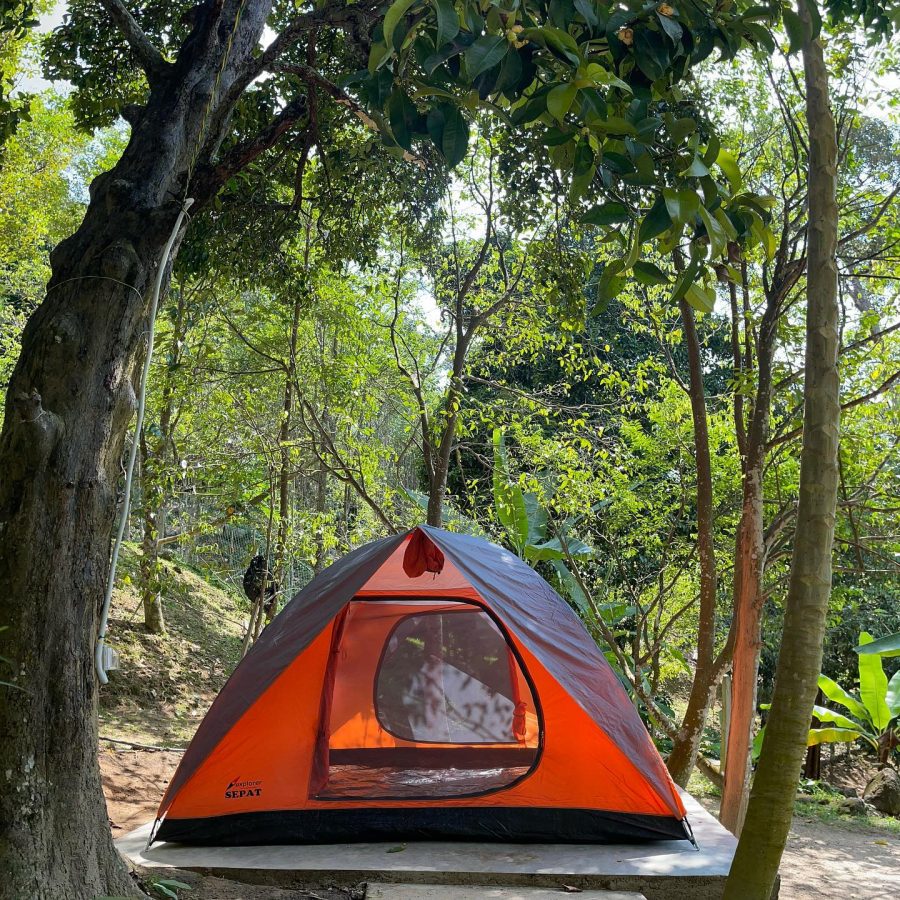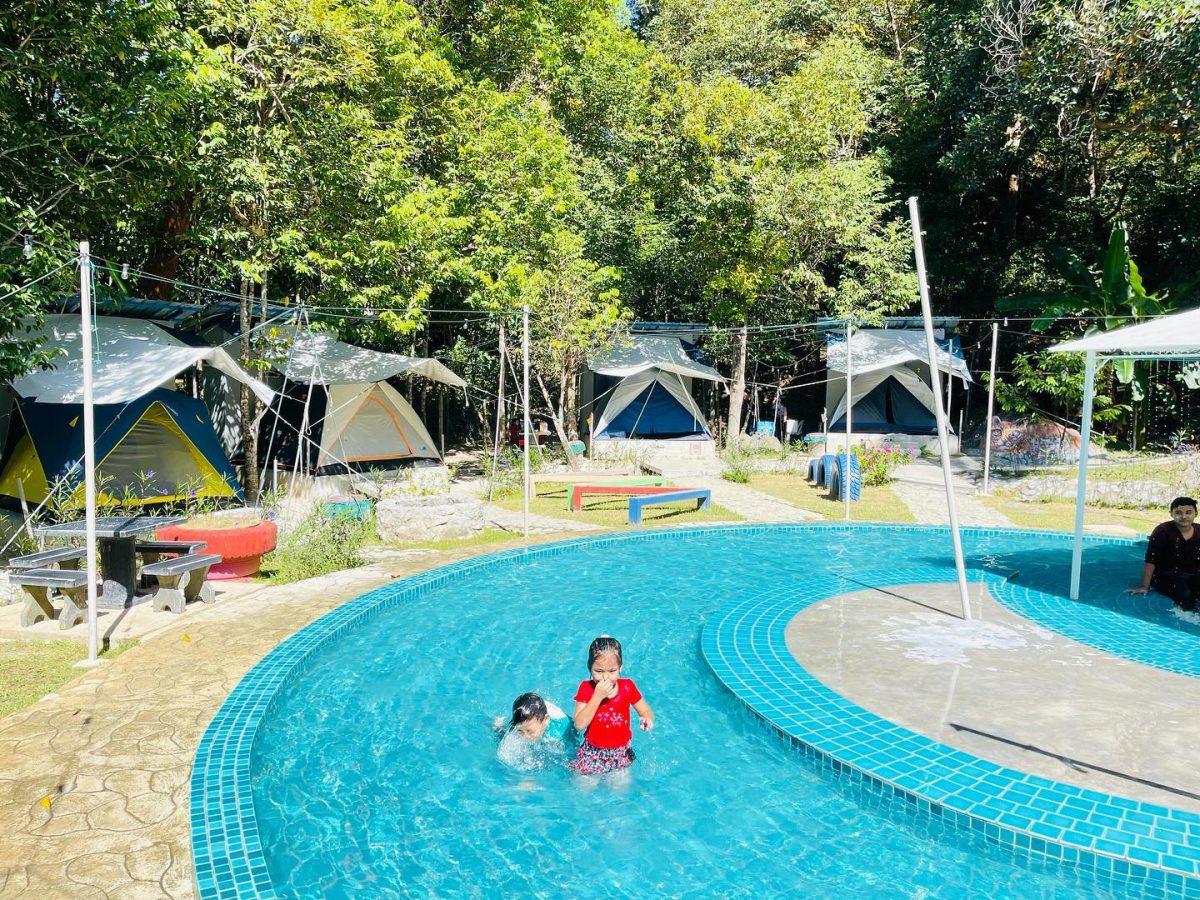 RAIN TREE FARM
Imagine waking up to a symphony of roosters crowing, ducks quacking, and birds chirping, and even the sporadic passing train or two. Take in the fresh morning air, tangled with mild scents of pandan, followed by sights of morning dew dissipating into the misty air and fluttering floras cultivated from the farm. Putting up for an overnight stay at Rain Tree Farm is everything you want for a farm-centric camping experience. Help the farm helper to collect fruits such as mulberry, guava, papaya and roselle and let your palate be familiar with the term "organic". Don't forget to feed the ducks, chickens and ducks. Bring out the farmer in you when you learn to plant, prepare the soil, sow the seeds, fertilise, and water the greens. If nature's sovereignty evokes any song to mind, there is a sheltered outdoor space for you to perform to your heart's content.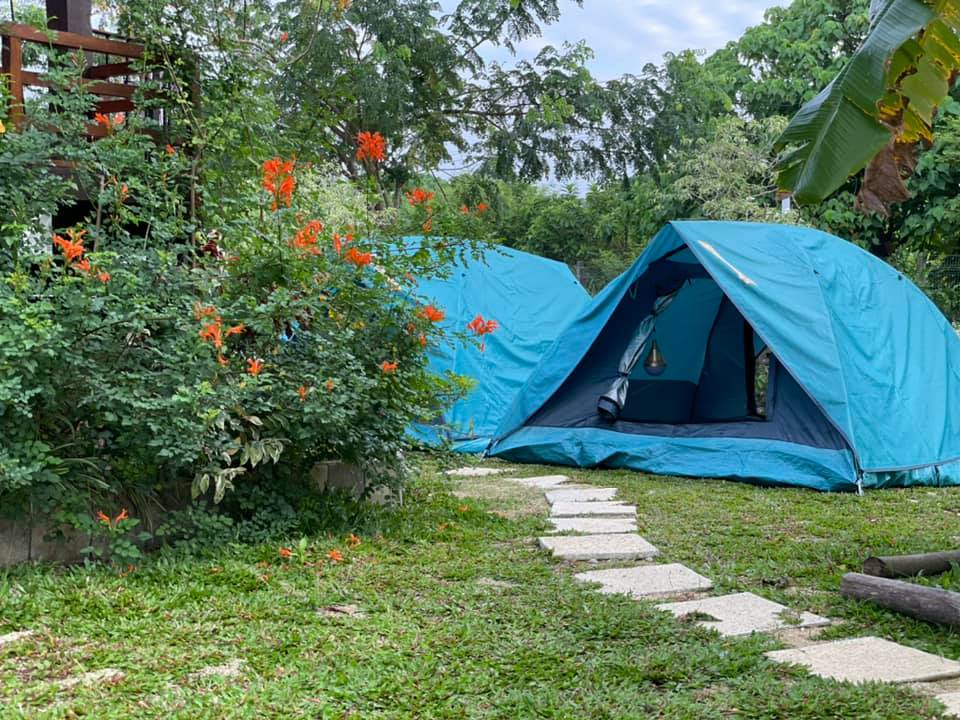 MONKEY BEACH
For beachside camping with a marvellous view, be purposely marooned on Monkey Beach and enjoy what's on offer. Look out from your tent to be greeted by a clean, sandy beach that overlooks the boundless ocean. With sand between your toes under the shade from palm trees, catch the sunset and share meals with like-minded friends. As leisurely as it sounds, the outdoor venture at the beach has its adventurous appeal, too. Since it sits within Penang National Park, accessibility is only via a boat ride or a hike. Adhering to the protected zone, the natural ecology is well-preserved, and certain facilities are only powered using electric motors. Embrace the cadence of the calm waters through kayaking, paddle boarding, boating, and swimming. Or lace up for a 40-minute hike to Muka Head Lighthouse, built by the British in 1883 – the trail opens up to more amazing views.
ESCAPE PENANG
If you are pressed for time on the island yet your inner adventurous junkie accepts no compromise, get the two-day Base Camp pass at Escape Penang. Ride down the world's longest tube water slide at 1,111 m, zipline in between trees, and climb the Gecko Tower before entering the campsite. The two-acre space is set amidst a lush, tropical backdrop and has 24-hour security for your restful peace of mind. Walkways are illuminated, showers and toilets are pleasant, and a Wi-Fi connection allows the best moments to be shared on social feeds. At night, sit around a bonfire with a good book, navigate with gasoline lamps, and grill your favourite meals over the BBQ pi. Undoubtedly, this experience lives up to its name, in that it's an escape from rudimentary travel plans.
406 DUSUN DURIAN, BALIK PULAU
Many people would associate Balik Pulau with fruit orchards. Though they wouldn't be wrong, it's about time to consider camping in an orchard too. 406 Dusun Durian offers the best of both worlds. Pitch a tent on top of the mountain and take photographs of the Straits of Malacca and the sunset. Apart from the variety of durians, keep some stomach space for jackfruits, rambutans, bananas, cempedak, and nutmeg from the neighbouring trees. With a dining area, cookware, gas stove, and even a refrigerator all ready to use, get your creative culinary juices flowing by incorporating fresh fruits into your meals. And be ready to squeal in excitement when you see the natural waterfall. Since the orchard comes equipped with everything you need to enjoy the day in nature, so all you have to do is show up.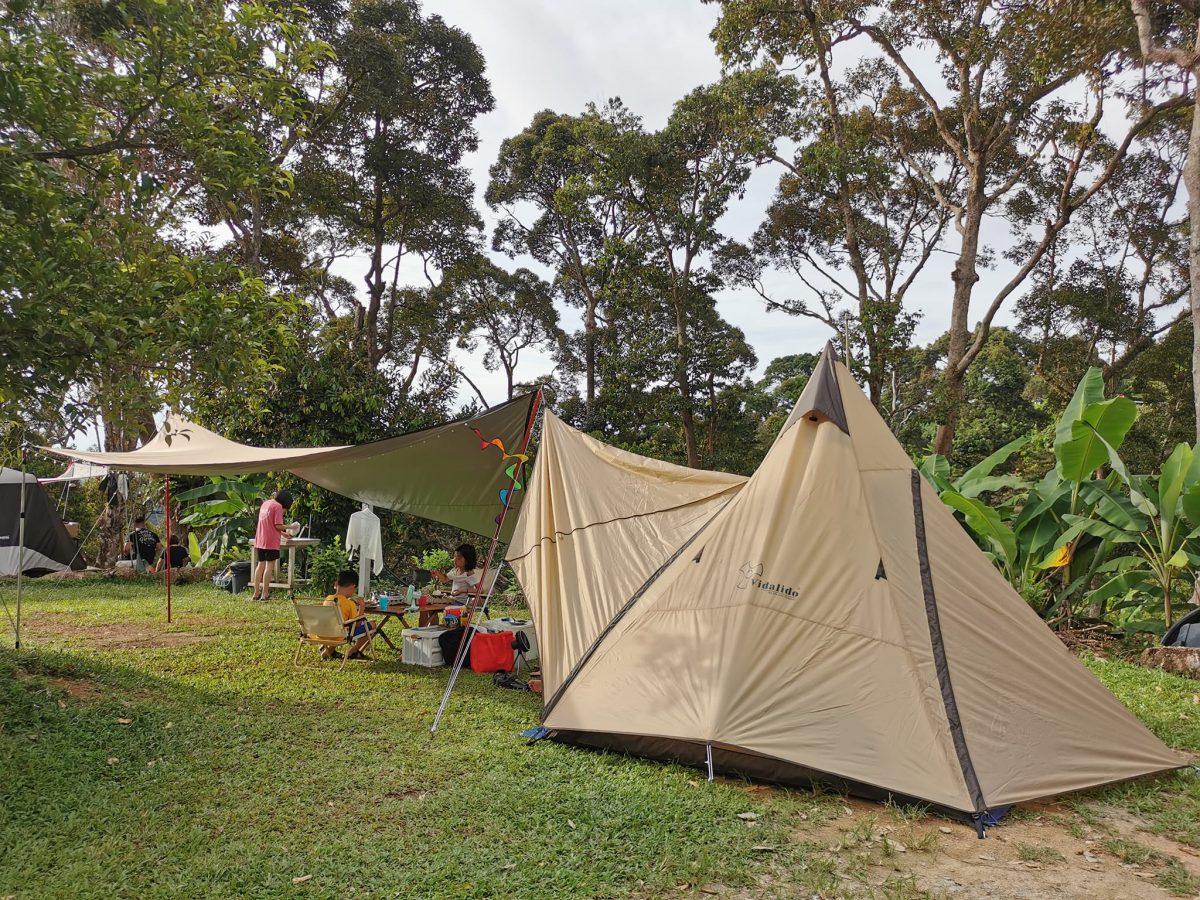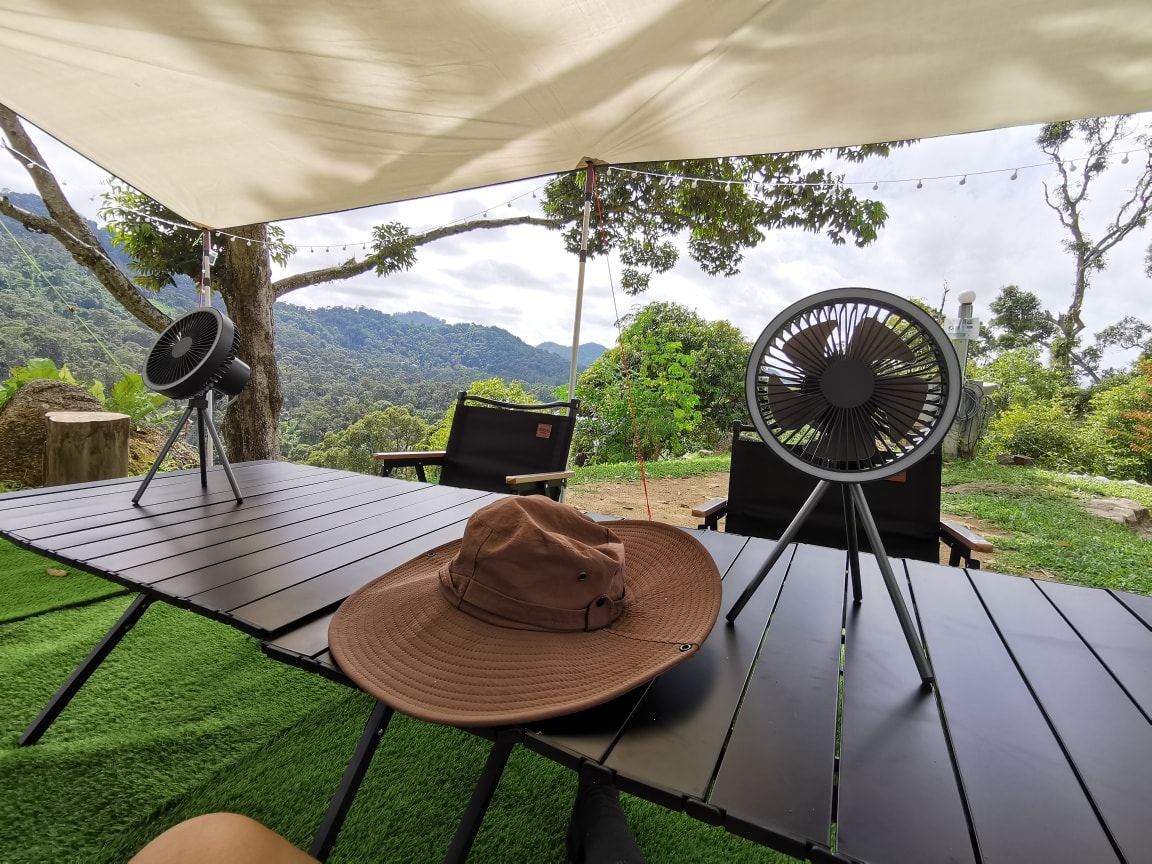 PAPAN HILL NATURE CAMP
Looking for a quick camp just outside the city? Explore Papan Hill, which is located a few minutes away from Penang International Airport and is turning into a favourite spot for mountain bikers. The campsite is only 350 m from the main road, yet the dense forestry breaks away from the urban sprawl. Wander in the woods, spot magical pop of colours from flowers, and head to a coconut plantation only 4 km from the campground. There are numerous vista points, including one that overlooks Penang's Second Bridge. Some campers schedule their stay during the durian season to enjoy the King of Fruits within the lush greenery. Don't worry about cooking and getting hands-on as there are BBQ pits, basins, and toilets.
TROPICAL SPICE GARDEN
Why wait for your friends to turn up for camping, when there is a community of campers waiting for you? Be part of Spice Fam, Tropical Spice Garden's all-access membership program that drives to be a green community and build meaningful relationships. Regarded as Asia's Hidden Eden, the garden's rich biodiversity of spices and tropical plants brings many interesting activities to explore, including camping. Not only do you soak up the scenic atmosphere, but you partake in events and workshops to support their mission to conserve, educate, and inspire. Choose between Bamboo Garden, the Red Grove Deck, or Patio to pitch your tent and unravel from all stresses and hassles.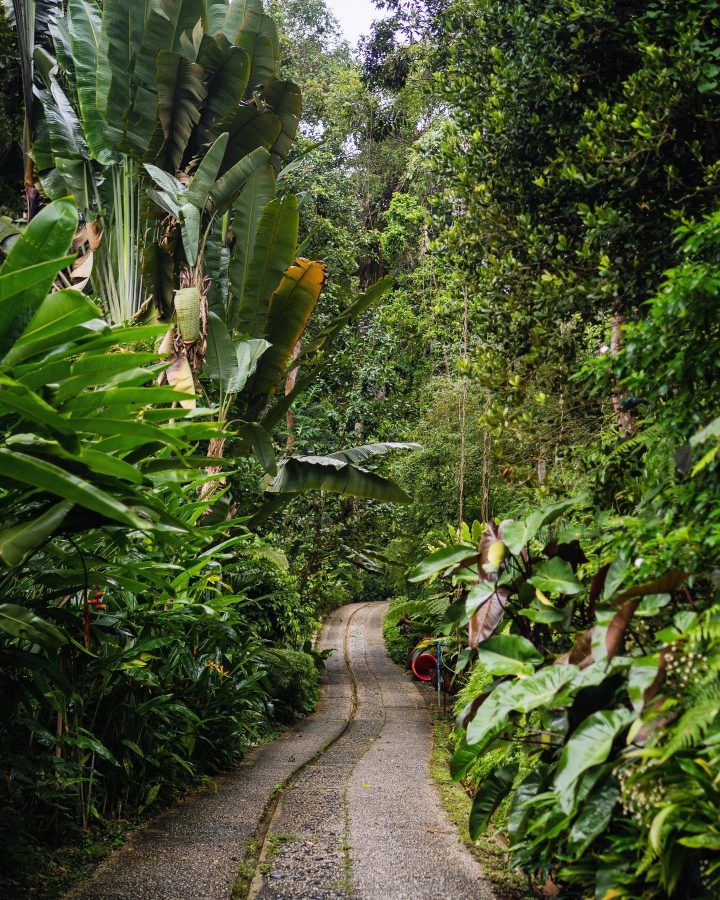 DURIAN IN LOVE ESTATE
Tucked deep within Teluk Bahang, this camping spot provides an ideal getaway for city dwellers aching for some adventure. Staying true to the name, you are bound to fall in love with the thorny fruits. You also get a window into the process of hand-plucking the best pieces by the owners. While your palate differentiates the distinctives between each durian, your core memory fetches the idyllic surroundings. The site's proximity to the pristine beach earns another brownie point. When you're done exploring, enjoy your meal and take a cool shower in the bathroom to dispel all tiredness.
---
"ExpatGo welcomes and encourages comments, input, and divergent opinions. However, we kindly request that you use suitable language in your comments, and refrain from any sort of personal attack, hate speech, or disparaging rhetoric. Comments not in line with this are subject to removal from the site. "
Comments