Not far from the endless hustle and bustle of Bangkok, an enchanting weekend getaway beckons, offering visitors a completely different vibe from that of Thailand's capital city.
As the early evening sun bathed the horizon in shades of pastel, we wandered further into the sea. Flynn, my year-old toy poodle, stared apprehensively at the waves and back at me, for an indication of reassurance. "It's all right, buddy – go ahead," I said to him.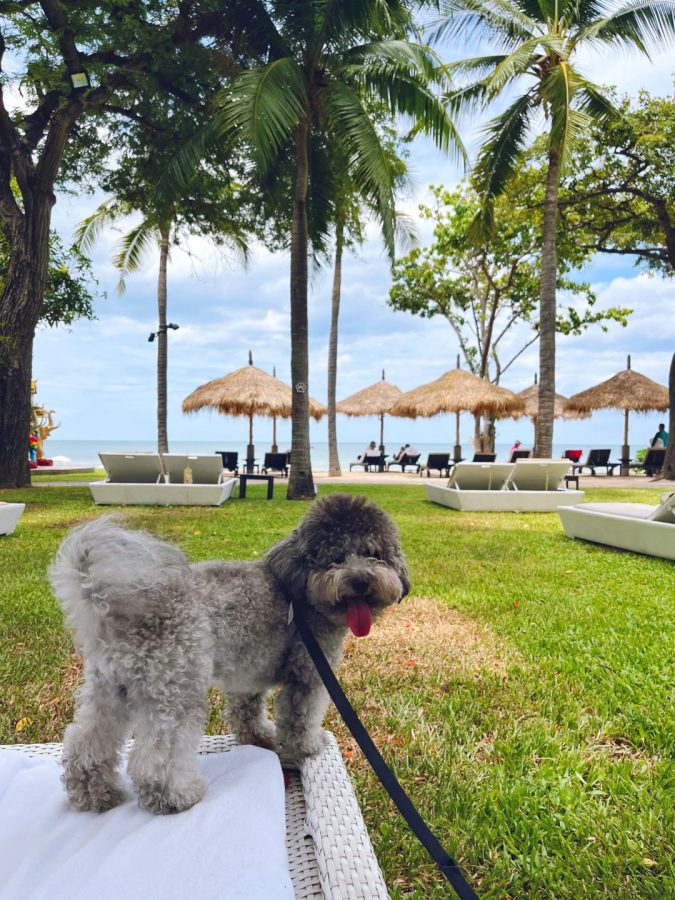 All we had to do was descend the steps of Hyatt Regency Hua Hin, our home base, to warm sun-kissed grains stretching out as far as the eye can see, lapping of the waves, trotting of a couple of horses, and de rigueur sea breeze. The beachfront resort is located along the Kao Takiap stretch, surrounded by meticulously landscaped topiary gardens, multiple pools, and even a giant waterslide. Located 230 km southwest of Bangkok on the Gulf of Thailand, getting to the resort by car merely took three hours, and for those flying in, it's only 18 minutes away from Hua Hin Airport.
Perfect for a summer vacation or for a weekend getaway from the city, Hyatt Regency Hua Hin has a total of 213 guest rooms and suites. The Pet-Friendly Deluxe Guestroom I stayed in was outfitted with a lovely balcony overlooking the lush grounds, while the Regency Club Rooms offered access to the Regency Club Lounge, featuring inclusions such as continental breakfast, evening cocktail and all-day refreshments, plus a complimentary 60-min massage for one person per night at THE BARAI.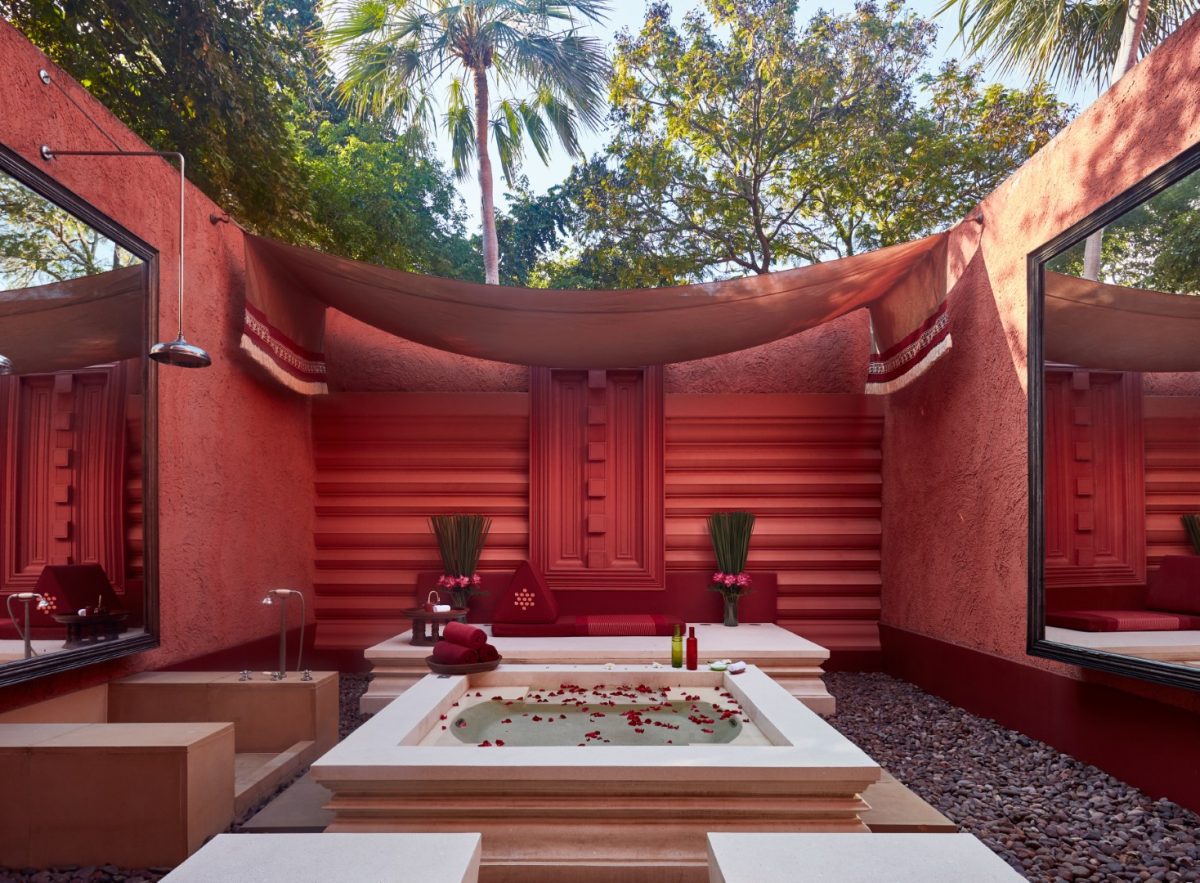 The beach-facing resort offers a host of first-class facilities and services such as Thai cooking classes (a one-day prior reservation is required), outdoor putting green, archery, tennis, beach volleyball and soccer, and more. For the little ones, Camp Hyatt keeps children from 4 to 12 years old entertained and educated through eco-activities, Thai dance lessons, art lessons, treasure hunts, and many more.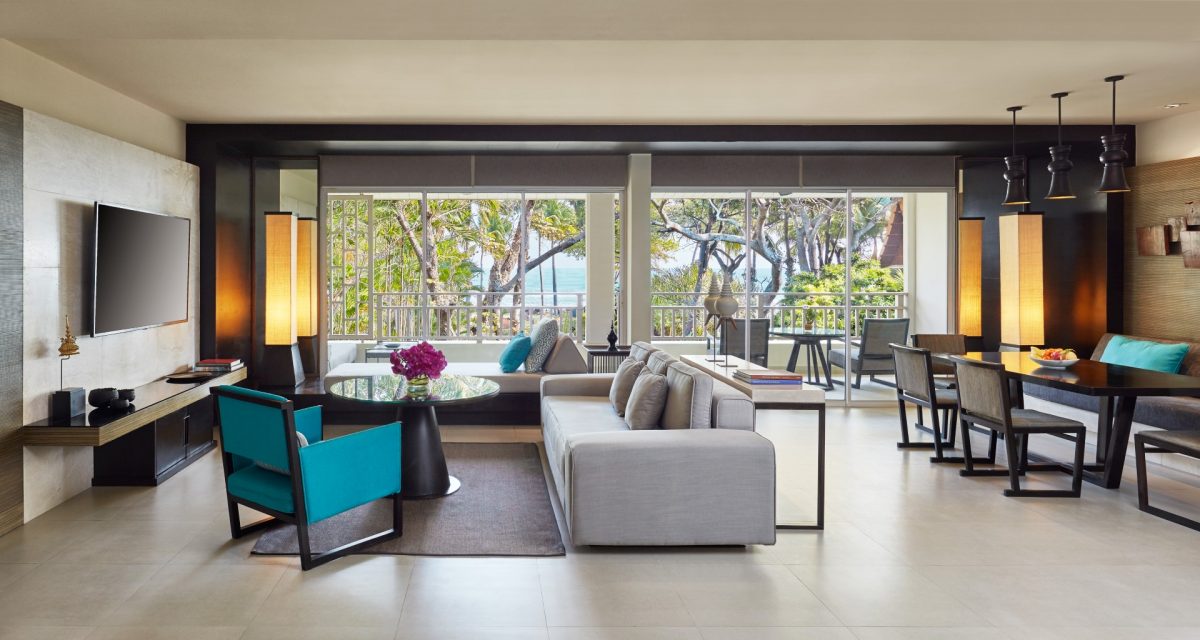 Thoughtful and inclusive, there is something for everyone at the property, even pets. Earlier that afternoon, Flynn was lavished with an hour's massage by a trained pet masseuse, followed a two-tiered Pet Afternoon Tea filled with pet-approved treats and goodies at the resort's Lucky Buddies (a dedicated area for pets and owners to dine together).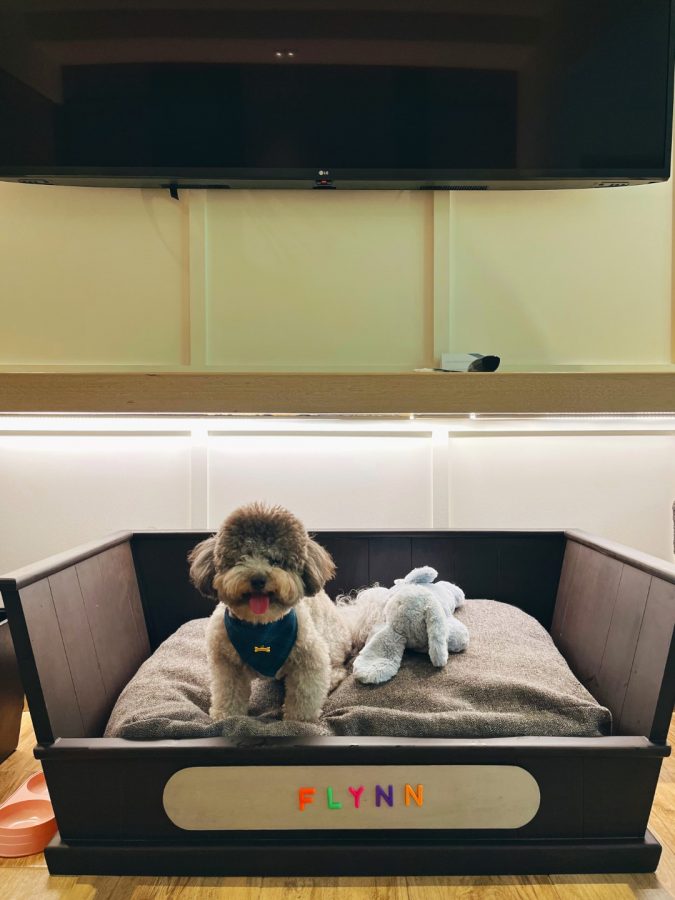 LEISURE PURSUITS
The laid-back life has also made Hua Hin Thailand's pioneer in boutique spas. THE BARAI, an award-winning destination spa with eight exclusive residential spa suites and 18 exquisite treatment rooms, is located on more than 4.5 acres of serene beachfront land adjacent to Hyatt Regency Hua Hin. Inspired and designed by renowned Thai architect, Mr. Lek Bunnag, THE BARAI reflects his lifelong study of Thailand's historic, cultural, and artistic heritage. With stately columns and burnt sienna walls, THE BARAI uses architecture and interior design as a visual guide, offering an array of wellness treatments based on the Thai belief of maintaining vitality and balance of four elements: Earth, Water, Air, Fire.
From the beginning of the 20th century until the emergent development of other resort destinations such as Phuket, Hua Hin was the place for wealthy Thais to escape Bangkok's heat. It was a time when the King and Queen were host to royal parties and people gathered around the radio to hear the latest jazz from America (the late King was a jazz maven who once played with Benny Goodman).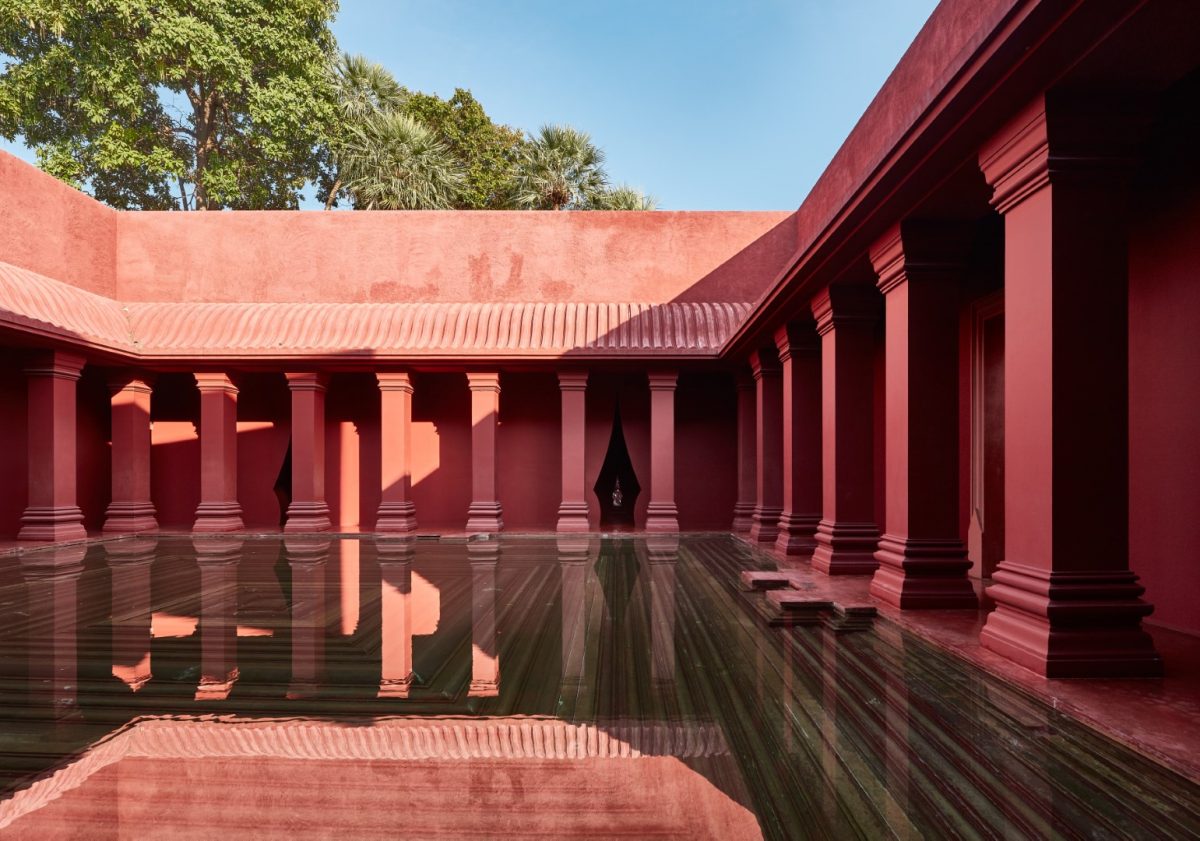 DINING DELIGHTS
McFarland House, a restored two-storey 19th-century pavilion that has been rebuilt on the same location where Dr and Bertha McFarland once lived, was nostalgically converted into an airy beachfront bar and casual dining area. The wooden floorboards were preserved from the original abode and as sultry jazz notes ring in the air, we were transported to the golden era. Order the George Bradley Burger, a delicious grilled delight with a signature sauce, homemade ketchup, fluffy brioche buns, and hand-cut fries. An ode to Hyatt's thoughtfully sourced and carefully served philosophy, Hua Hin Sand & Surf features a selection of local seafood sourced from small-scale fisheries.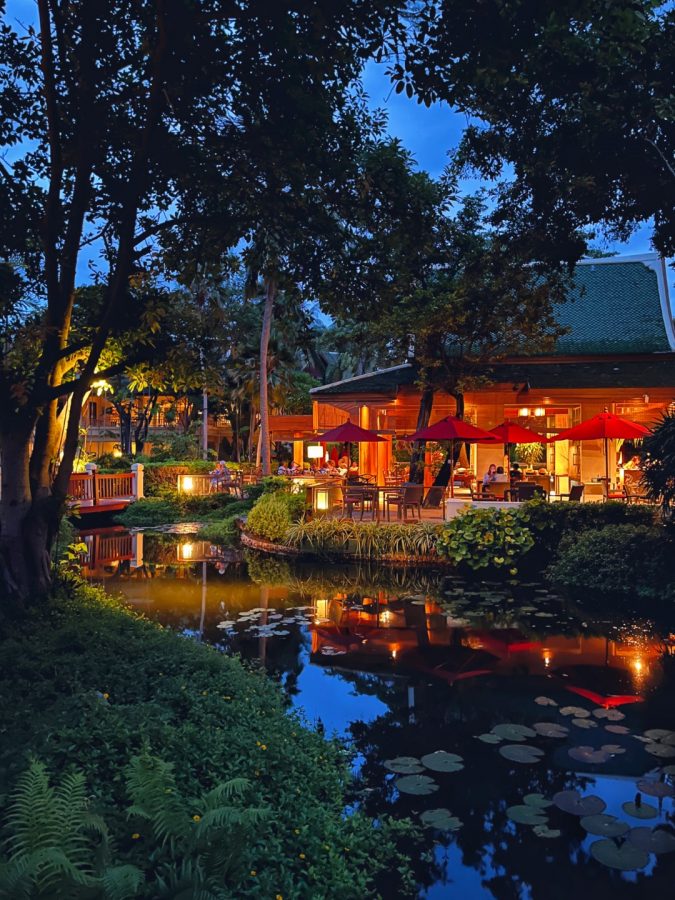 Chef Ox lived in Shanghai for 20 years and decided to move to Thailand after visiting the country. An advertising alumnus, he chose a different challenge after leaving the industry and as a result, The Banana Ketchup was born. Not to be confused with the condiment of Philippine pride, the two-year-old restaurant's name was galvanised during a workshop he conducted: "People open their fridge and always say they have nothing to cook, that you need this, this, and that. The name is a reminder that we can make something out of what we have, even if it's just a banana and ketchup."
A fan of Caribbean cuisine, I have attempted Gabrielle Hamilton's Jerk Chicken recipe twice and she writes about it better than I ever could: "It's not spicy hot, but has a magnificent warmth that spreads across your chest in a slow build." I am unashamed to admit, Chef Ox's Jerk Chicken was the best I ever had (my own dual attempts included): smokey-spicy, fork-tender, and oh-so-juicy.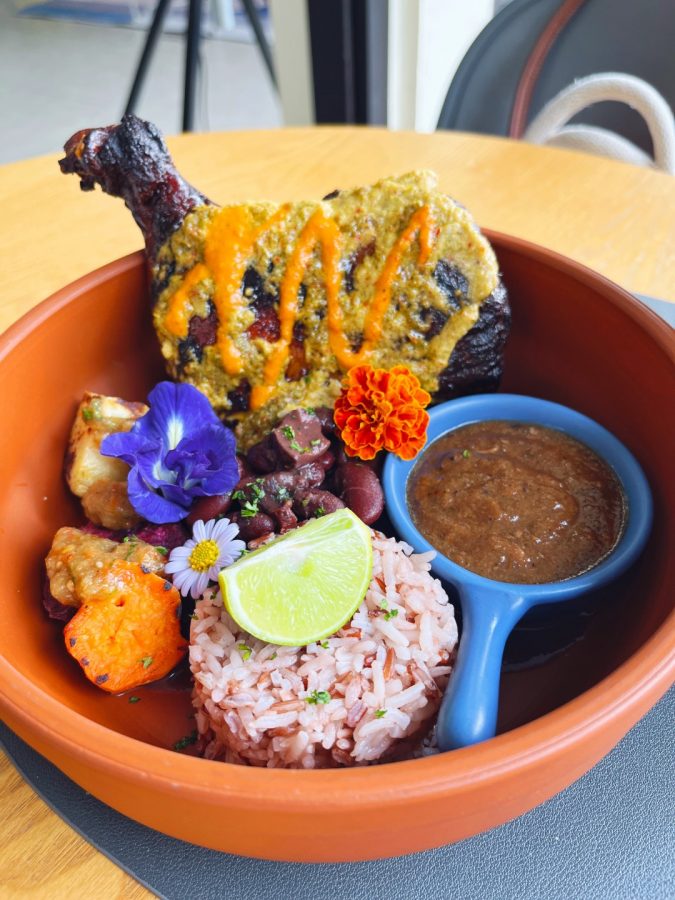 On the southern end, a towering golden Buddha statue peers out over the sea, and I can vaguely make out tiny white and yellow shrines cut into the rocks of a nearby mountain, fringed with low mist.
Taking a detour from Hua Hin's main district, we visited Som's Table, the brainchild of Chef Jutamas 'Som' Theantae. During the pandemic, she left the hustle and bustle of Bangkok and relocated to Hua Hin, where she opened a beachfront bistro. If the weather is in your favour, sit outside. While waiting and in between courses, the setting is about as idyllic as it gets – boats buoying in the distance, gentle swaying of the coconut trees, caressed by the sea breeze.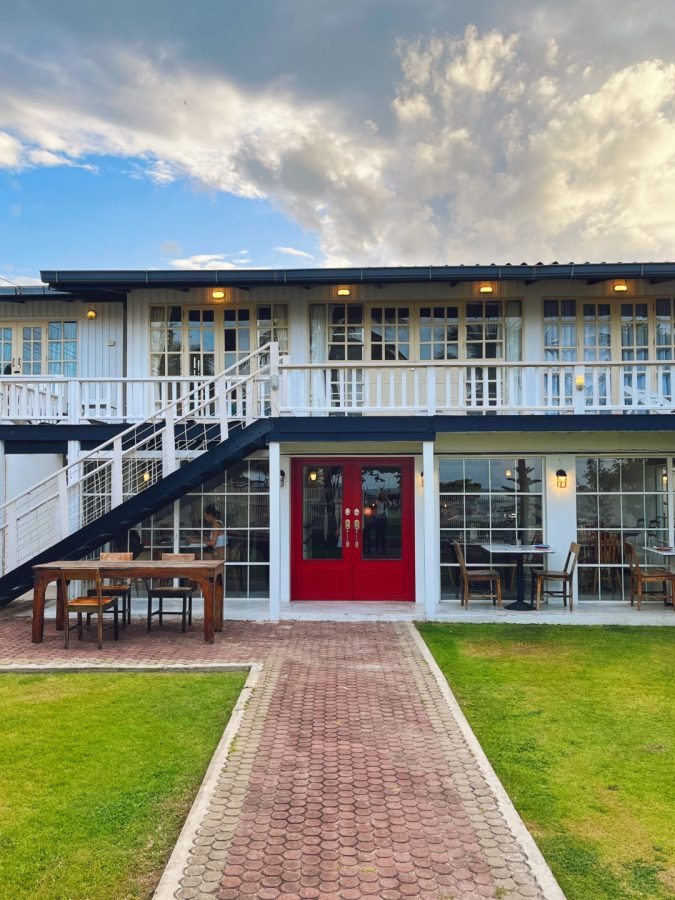 Soon after, our appetizer – Hamachi Crudo and Fried Oysters – arrived. Accompanied with oyster cream, the pickled onions cut through the richness of the fish, while the bits of sesame caramel (flecked with duo-toned sesame seeds) lent a nutty-sweet balance to the brininess of the oysters. It was a divine starter. The Fettuccine Alfredo with Grilled Calamari was highly recommended and rightfully so. The hand-cut fettucine was perfectly al dente and the truffle oil accentuated the pasta, but did not overpower it. The star of the dish, however, was the astoundingly fresh calamari with a smidgen of sweetness to it.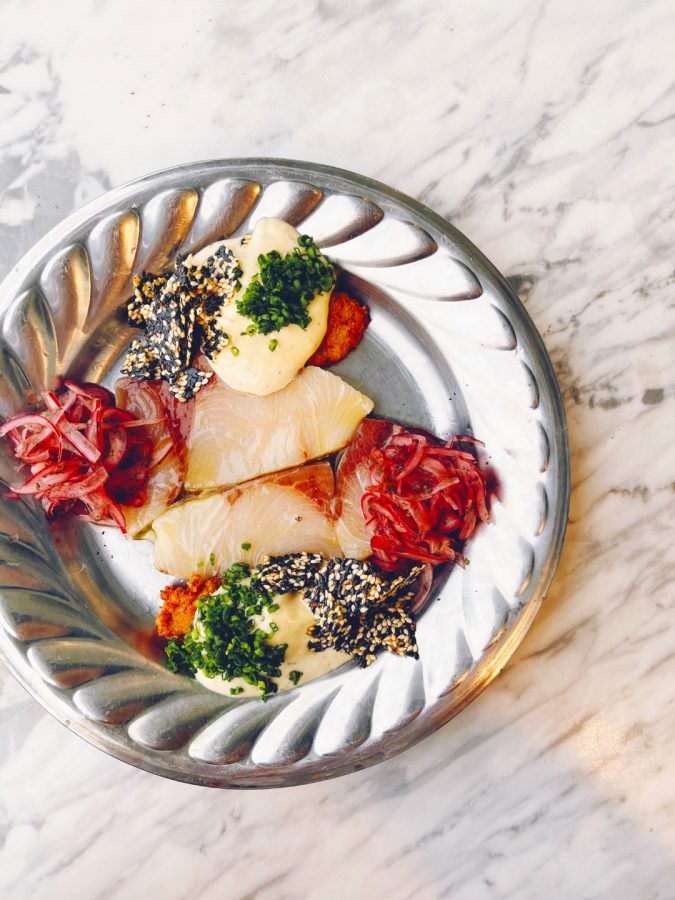 With Flynn in her arms, Chef Som explained that there was no seasoning added to the calamari, that the saltiness from the sea was sufficient. "The squid was so fresh because I got it from our local fishermen… just right there," as she pointed to the store next to us. "I just like comfort food and this is what I choose to serve at Som's Table." And, this writer concurs: Som's Table was all about comfort food, done exceptionally well.
Previously the Chef De Cuisine at acclaimed Nyonya restaurant in Penang, Seven Terraces, Chef Ken Kantapat returned to Hua Hin to open S.Ken's Bistro, serving hearty Thai-European fare. The Duck Confit, served with slices of duck breast, was flavourful and incredibly crisp. While it could be considered as sacrilege by Italians, the fusion Thai Herbs Spaghetti was excellent – a trilogy of spicy, herby, and savoury in every twirl of the fork.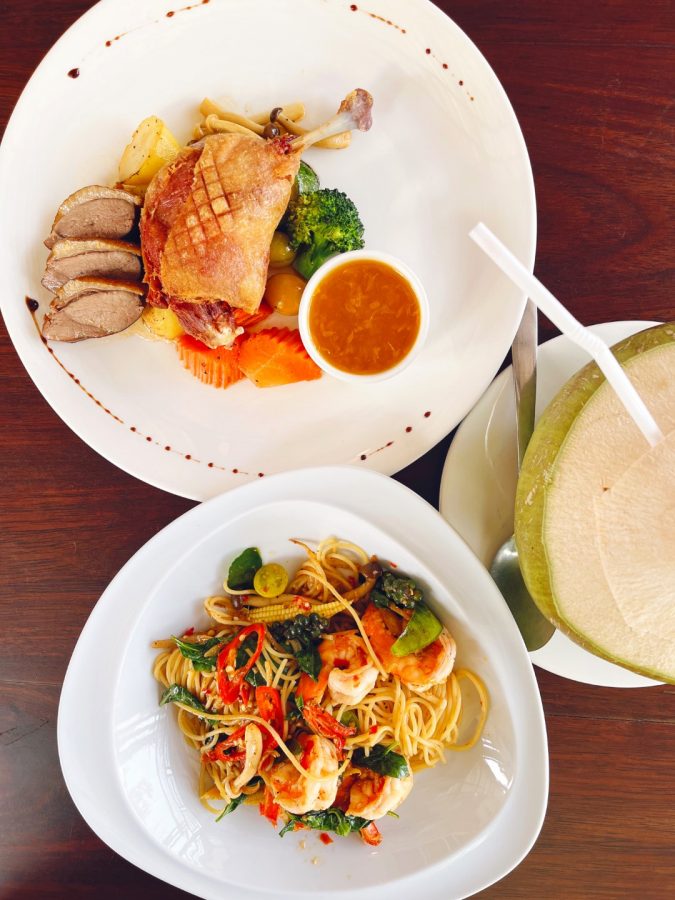 A PERFECT END TO THE DAY
To walk off the calories, Cicada Night Market was just outside of the resort. Locals and visitors alike frequent the night market, where it moonlights as a concert space, alfresco dining excursion, and shopping spot.
Beyond its sedate and almost mellow-like pace of life, Hua Hin has come into its own as a destination – with a quiet confidence and strength found in its hospitality, multitude of gourmand offerings, and a royal legacy.
Gleefully, Flynn let out an excited bark, beckoning me to join him. We let the waves lap at our feet and enjoyed the saltiness of the ocean's breeze linger a little longer on our skin, as the sky was bathed in shades of gold and crimson.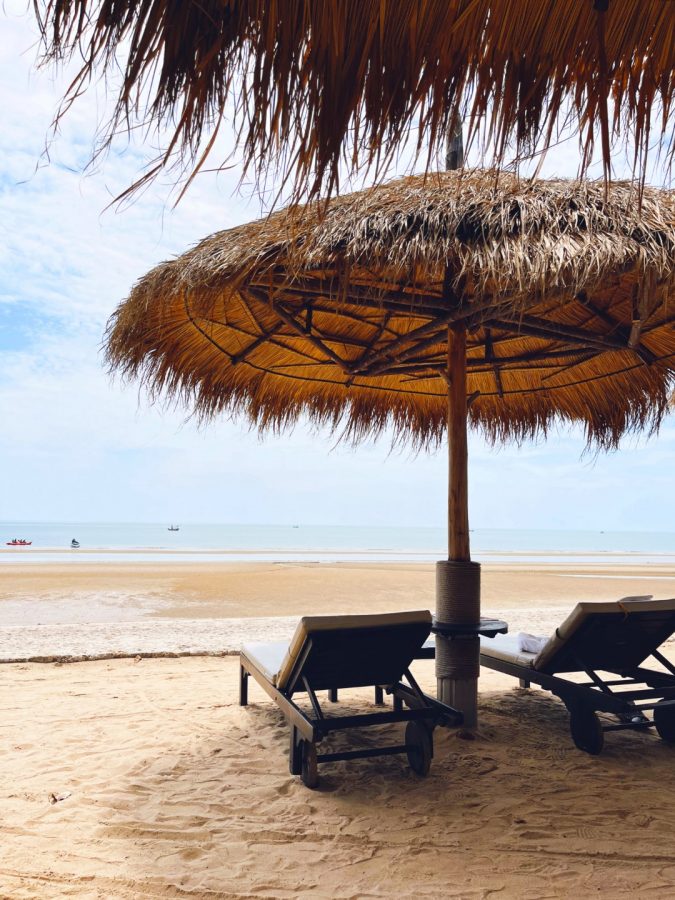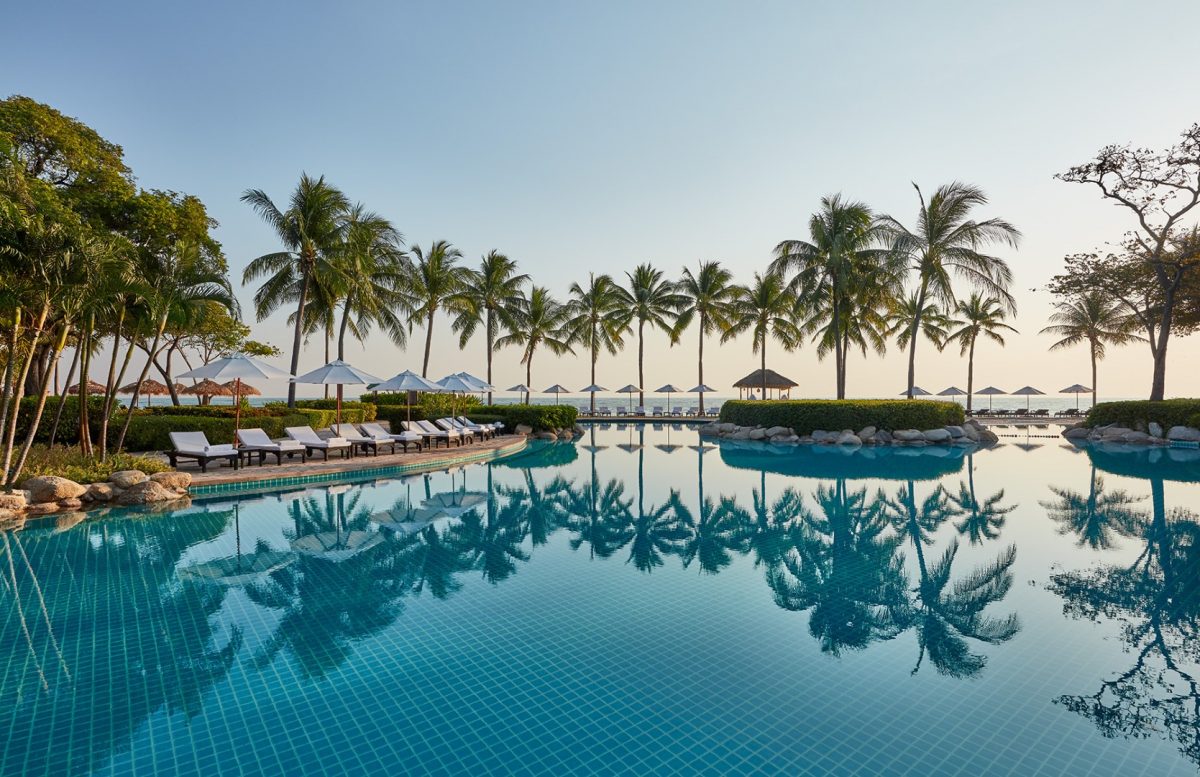 ---
"ExpatGo welcomes and encourages comments, input, and divergent opinions. However, we kindly request that you use suitable language in your comments, and refrain from any sort of personal attack, hate speech, or disparaging rhetoric. Comments not in line with this are subject to removal from the site. "
Comments