The new reality of humanity's one universal truth – death – is the everlasting meanderings of our digital footprints. Editor Chad Merchant ponders the consequences of social media that can remain intact long after our deaths.
It's funny how sometimes hearing an old song can inspire a completely divergent train of thought. Last month, I was wandering around a mall in Bangkok while on a weekend getaway. As I was looking at some expressionist paintings on exhibit – you know, pretending to be all hip and cultured – I noticed the background music. The tune ('I Won't Last a Day Without You') was a 1974 hit from The Carpenters, and it had probably been at least 20 years since I had last heard it. Later, with the sweet vocals from Karen Carpenter still echoing in my head, I thought – as surely many do when hearing her songs – about her untimely death when she was just 32.
Of course, the music that was recorded by Karen and her brother all those many years ago is still played and appreciated today, so that got me to thinking about how much in the broader world of entertainment that we enjoy in the here and now was actually performed or created by people who have by now departed this life. Books, music, poetry, movies, TV, art, perhaps even this little article in some form – the work has the capacity to live on long beyond the lifespan of its creator.
For people who write or sing or act for a living, their legacy is one which is easy to identify. Most of us have probably watched a movie in the last few months featuring cast members who are no longer living. Kids are still reading Emily Dickinson and Herman Melville in school, aspiring playwrights are looking back through the centuries to the genius of William Shakespeare, tourists are still looking up in awe at Michelangelo's Sistine Chapel frescoes, and jazz singers are listening to and being influenced by the vocal stylings of Billie Holiday, yet another legendary singer who died too young.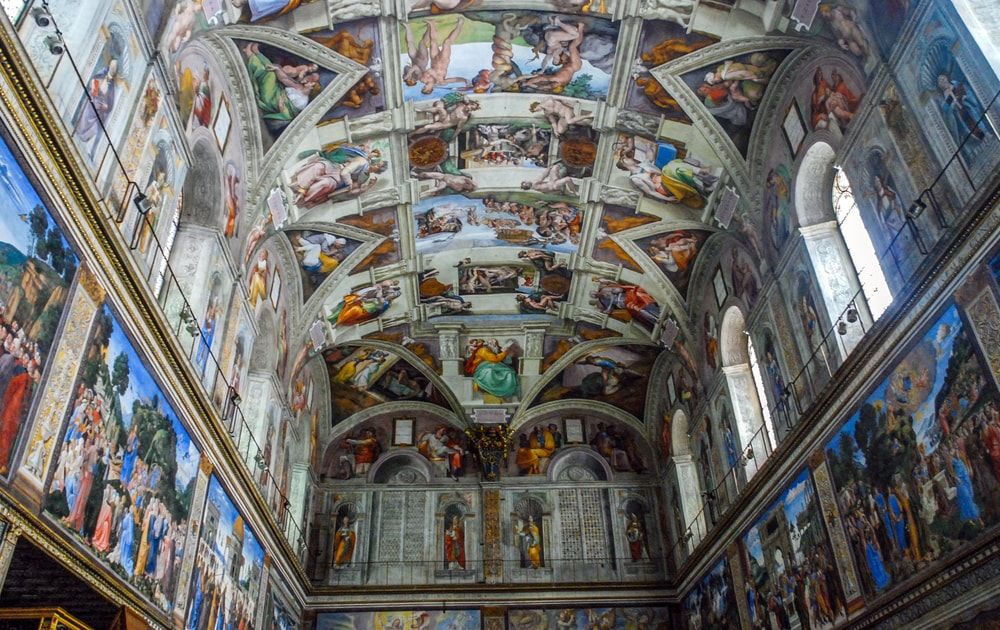 What about for the rest of us, though? What is our legacy? For many parents, it's safe to say they consider their children to be their most significant legacy. Business owners may point to the company they've built and nurtured – after all, though plenty of companies shutter in their founder's lifetime, a great many go on to outlive those who started them.
But there's a new sort of legacy that has swelled dramatically in a very short time, and that's our digital legacy.
Does the proliferation of social media actually help us to leave anything behind – and perhaps more importantly, is the amalgam of our 'likes' and posts even necessarily how we want to be remembered? This is a fairly new concept for us; studies only really began in earnest a few years ago, but already there's at least a cursory understanding of the intricacies of our digital footprints.
Perhaps unsurprisingly, law firms now offer services related to 'cleaning up' the digital legacy of a deceased client, with such legacy planning being bundled in with the more traditional estate planning services. It took some time, but Facebook finally acknowledged that at some point, each of its many users will pass away; prior to this, when the family or friends of the deceased tried to remove their loved one's presence from the social media supersite, they received a tangled mess of restrictions and bureaucracy for their efforts. Now, it's much easier for your account to be either memorialised or removed after your passing.
With social media outlets gradually coming around to the universal truth of death and enacting policies that acknowledge this truth, people can decide how long and in what way their 'social media legacy' lives on – or indeed if they want such a thing. I'm not sure my Instagram posts really need to live on in perpetuity!
This is a new reality that most of us probably don't even think about when creating accounts for Twitter, Pinterest, LinkedIn, Instagram, Facebook, and more. Does data live forever? Will our descendants be able to look back at our random Facebook rants and Instagram 'likes' 200 years from now?
Not that long ago, the only sort of digital footprint you had to think about was your physical computer itself – perhaps personal or sensitive files that you'd prefer not be widely shared around upon your passing. Now, though, everything we post and share online carries with it the spectre of eternal durability.
I don't personally use Facebook, but for those who do, take a few minutes and scroll through your Facebook timeline. Picture yourself as your own descendant, perhaps looking back at your great-great-grandparent, and reading those posts. What will they take away about the person you were? What will they see as important to you? What will they learn from you?
As a recent essay by WE co-founder Craig Kielburger notes, "It's interesting that we coach our children about the long term impact of social media, reminding them not to post that photo, or those embarrassing personal details, because what you put on the internet stays there – forever. But we don't often talk about what our children, or we, should post to leave a lasting positive legacy."
What will be your digital legacy? What will you leave behind?
A version of this article was originally published in The Expat magazine (July 2017) which is available online or in print via a free subscription.
Comments