More and more Penangites are being displaced by the floods that hit the state over the weekend, with the reported death toll rising to seven people as of this morning. Continuous rainfall has caused residents to evacuate their homes, bringing up the number of flood victims to 5,845 this morning, from 3,779 victims recorded just last night, according to The Star Online.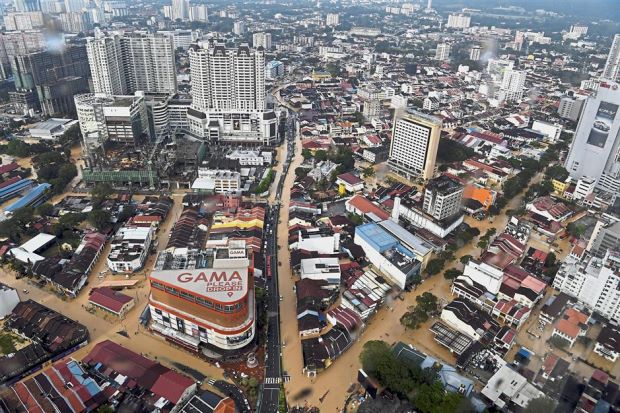 What's worse is the Malaysian Meteorological Department's forecast of more heavy downfalls this week for the northern state. The Star Online also reported that the department issued a yellow alert warning for Penang, with the likelihood of thunderstorms and heavy rain. A yellow level warning is categorised as continuous rain and strong winds. Other states saddled with a similar warning are Kedah, Perlis, and Perak, especially in Kerian, Selama, Hulu Perak, and Kuala Kangsar.
The Sijil Pelajaran Malaysia (SPM) and Sijil Tinggi Persekolahan Malaysia (STPM) examinations for public school students are still going on as planned, with students being sent to schools in four-wheel drives and lorries, reported The Malay Mail Online. SPM is a national examination taken by government school students in their final schooling year, and STPM is a pre-university examination.
This is recorded to be the worst flooding experience Penang has ever faced. Close to 80% of the state is submerged in 0.2m to 1m of floodwater after 15 hours of continuous rainfall. According to The Malay Mail Online, Perak and Kedah were also affected by floods, with 153 evacuees as of 9:30 last night in Perak and 2,721 in Kedah as of 8:00 last night.
Crisis centre and emergency numbers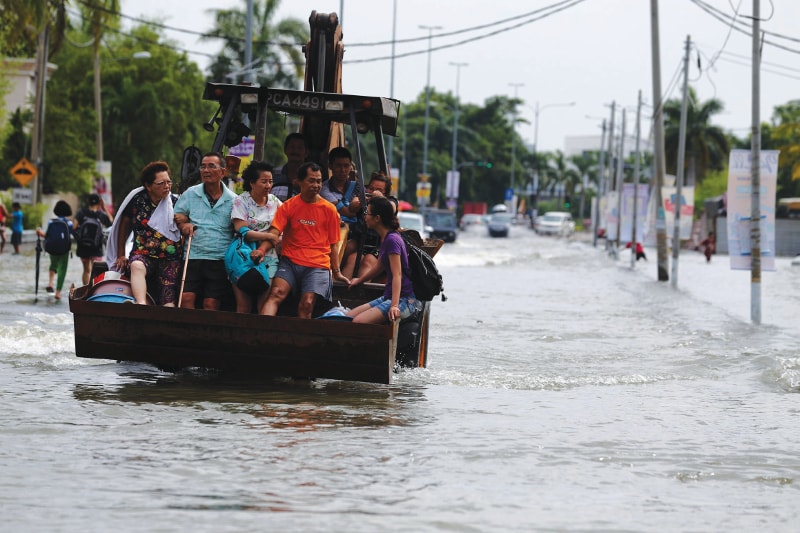 Facebook activated the "Crisis response" feature, titled "The Flooding in Penang, Malaysia", allowing those located in Penang to indicate if they are safe. The feature also allows users to offer help, request help from people in the vicinity, and keep up-to-date on the flooding situation.
For those in need of assistance, the Penang flood relief operation centres to contact are:
Northeast District: +604-650 5382
Southwest District: +604-866 4695
North Seberang Perai District: +604-575 1833
Central Seberang Perai District: +604-548 8999
South Seberang Perai District: +604-582 8036.
Those on the island can also contact the Penang Island City Council (MBPP) hotline at +604-263 7000 or +604-263 7637.
Consumers with any water supply issue can call the Penang Water Supply Corpotation (PBAPP) 24-Hour Call Centre at +604-255 8255.
Are you affected by the floods in Penang? Share your experience with us in the comments below, and above all, stay safe!
Comments