In a day an age where we've got Netflix at our fingertips, it can sometimes get a bit confusing when keeping track of all the movies and TV shows that we watch, especially for binge-watchers. Thanks to technology, we have apps for that! Here are some apps for you to choose from:
1. TVShow Time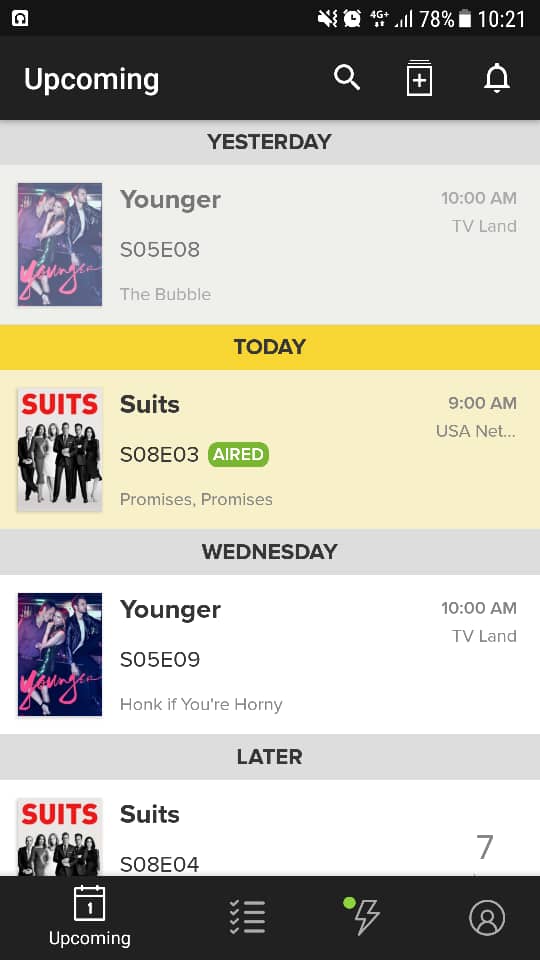 I first discovered this app a year ago and instantly fell in love with it as it not only has new releases, but older shows and cartoons as well! After selecting the shows that you follow, the app automatically sorts it out for you, based on the upcoming shows and a watchlist. There's also a page dedicated to articles, podcasts, community reactions, and articles on the shows that you watch. The highlight is that the app tabulates the time you've taken to watch all the shows you've marked! The app also has a widget to keep track of your shows.
2. CineTrak
Another favourite is CineTrak, because the app is straightforward and easy to use. You can browse movies and TV series based on genre and even specify the date and year of release! With the app, you can mark a movie to your watchlist for days that you don't know what to watch, mark it as watched or as it to collections and custom lists that you've created. Other features include categorising trending, popular, top played, top collected, top watched, and top anticipated movies. The app also recommends movies to you based on your preference!
3. Movie Mate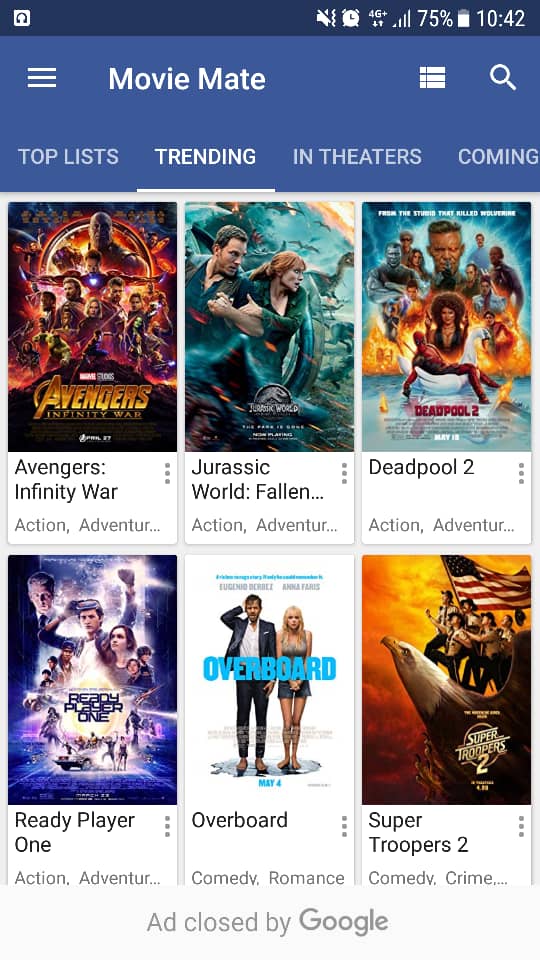 Similar to Cinetrak, Movie Mate shows what's coming soon and just released in theaters too. The app displays movie rating from major sources, such as Rotten Tomaties, Imdb, and Trakt.tv. You can also watch trailers from the app! There's a paid pro version of the app that takes away ads and provides showtimes for 13 countries.
4. TV Series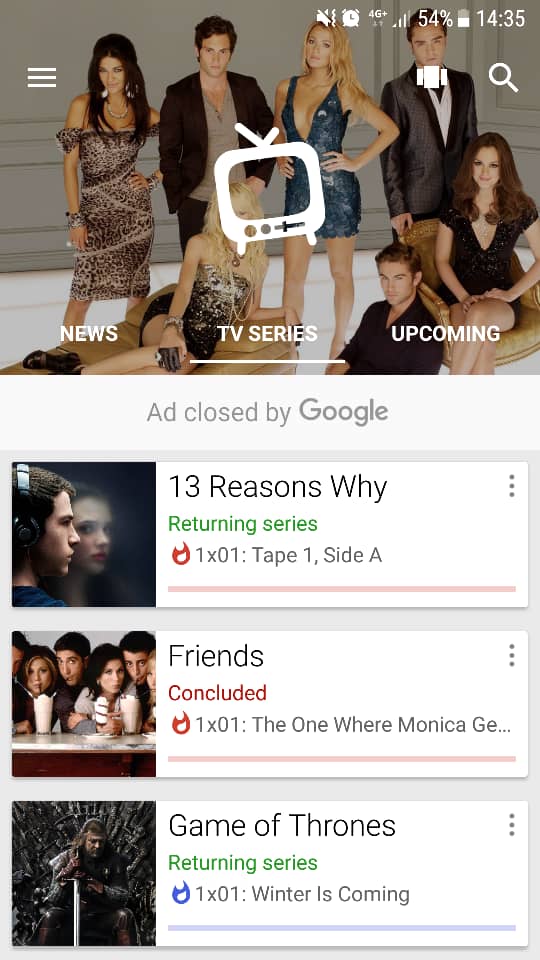 As the name suggests, this app focuses on TV series, where you can select and mark episodes you've watched. There's also a calendar that shows when each show will be airing, and a news option where articles related to shows you watch pop up. If you feel like the app is good, you can opt to become a premium user to stop ads popping up in the app. Not sure what to watch? There's an explore option as well so you can read up and discover more shows to binge on!
5. SeriesGuide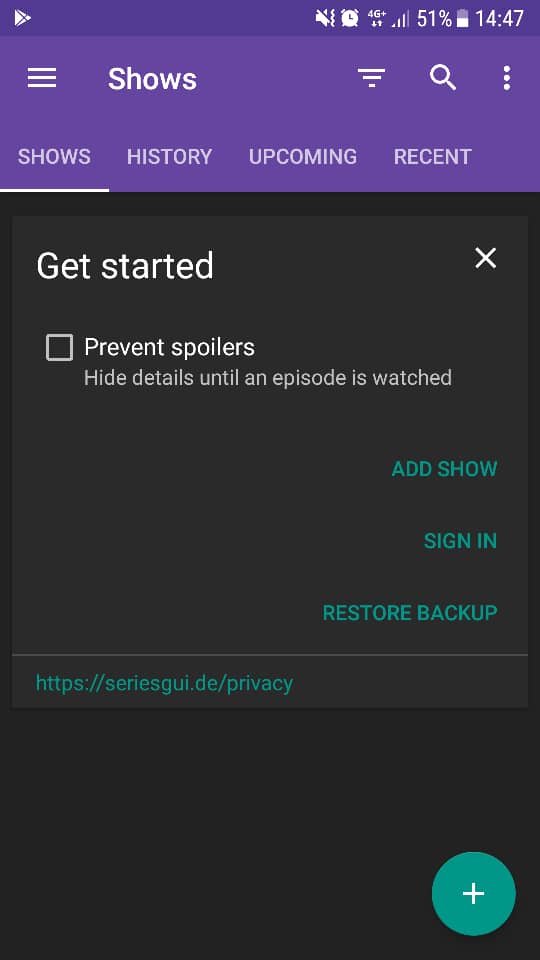 What's great about this app is that it can prevent spoilers by hiding details of an episode until it has been watched! You don't necessarily need an internet connection to work the app, but it would be needed when searching for content. It also has a widget to show upcoming episodes, but to show recent releases and list of shows, you would need a premium account.
Comments