As July marks the fourth anniversary of George Town and Melaka being crowned World Heritage Sites, Sarah Rees looks at the work of UNESCO and what other gems lurk in the region for eager heritage spotters.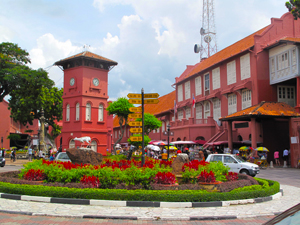 "Our cultural and natural heritage are both irreplaceable sources of life and inspiration."
Such are the words that inspire the work of UNESCO World Heritage, who dot the globe with stamps of approval and offer a list of must-see places for those eager for some true splendours of the historical and natural world.
The United Nations Educational, Scientific, and Cultural Organisation (UNESCO) may now be widely known for its World Heritage offshoot, but it is actually an organisation with work touching on all manner of things, possessing a general aim to "encourage international peace and universal respect."
UNESCO has its roots in the Conference of Allied Ministers of Education (CAME) which was formed in 1942 when the European Allies – in the midst of the Second World War – came together to discuss how education systems could be reconstructed once the tumultuous violence was over. By 1945, this had become UNESCO, an organisation seeking to establish the "intellectual and moral solidarity of mankind" to prevent another war. Thirty-seven countries were members at the time of establishment, and while political divisions from the war affected which countries joined for a few years (Japan and Germany only joined in 1951), UNESCO has since grown rapidly. The organisation now has 195 members and 8 associate members.
World Heritage is an important part of the work of UNESCO, striving to preserve both cultural and natural heritage sites that are, according to strict requirements and the approval of the committee, considered to be of "outstanding value to humanity." These are sites that must be seen and shared, but must also be protected, and countries are only allowed to nominate sites after signing the Convention stipulating the importance of preserving certain sites on earth that "belong to the common heritage of man." While the UNESCO seal of approval brings many tourists, it also offers support on how best to preserve the site and assistance on raising awareness of its value to its home country.
The list of World Heritage Sites grows annually and the current number is 936 properties across the 195 member countries, which includes 725 cultural sites, 183 natural sites, and 28 sites that contain elements of both.
While many people are aware of the UNESCO sites of Melaka and George Town, there are many World Heritage Sites within the region that should be on the "must-see" list for travellers.
Malaysia World Heritage Sites
In Malaysia, there are three World Heritage Sites, two of which are situated in Borneo. Kinabalu Park, Sabah, an area which also incorporates the mountain, earned its place in 2000 thanks to the vast range of different habitats within the park and the rich variety of flora and fauna. Sarawak's Gunung Mulu National Park is also prized for its high biodiversity and such stunning features as the largest known cave chamber in the world (the Sarawak Chamber is 600m by 415m and 80m high). The third heritage site is the duo of George Town and Melaka, dubbed the "Historical Cities of the Straits of Melaka," which earned their combined heritage status in 2008.
Indonesia World Heritage Sites
There are six designated sites across the islands of Indonesia including the spectacular temple compounds of Borobudur and Prambanan, monuments to the Buddhist and Hindu religions, respectively, as well as the national parks of Komodo, Ujung Kulon, and Lorentz. The Sangiran Early Man Site is a real treasure for those with an interest in evolution as it was here, in the late 1930s, that the first humanoid fossil was discovered. Nowadays, however, it is just a hill, mostly given over to farming.
Indonesia has one place listed on the "World Heritage in Danger" list: the 2.5 million-hectare area of tropical rainforests in Sumatra that includes three national parks where an incredible array of creatures and plants are sadly being threatened due to logging, poaching, and agriculture. By being placed on the danger list, UNESCO hopes to encourage corrective action.
Thailand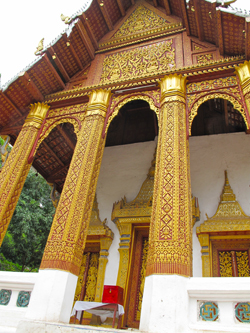 Nearby Thailand has five sites on the World Heritage list, two of which are the natural wonders of Dong Phayayen-Khao Yai Forest Complex and the Thungyai-Huai Kha Khaeng Wildlife Sanctuaries, the latter being located along the Western border with Myanmar and home to indigenous tribes as well as a huge array of wildlife.
The historic city of Ayutthaya – a mini Angkor Wat within an hour from Bangkok – is listed, as is the historic city of Sukhothai, where early Siamese architecture can be admired. The fifth site is the Ban Chiang archaeological site in Udon Thani province and considered one of the most important archaeological sites in the whole of the region thanks to discovery of the earliest evidence of farming in Southeast Asia.
Vietnam
Vietnam is well-trodden by tourists, and Hanoi's Imperial Citadel of Thang Long is prized for the unique 11th-century architecture it represents. Lovely, historical Hoi An is an obvious inclusion, while the ancient buildings in Hue – capital of the country in 1802 – are prized for their cultural and religious importance. The cluster of abandoned temples and stupas at My Son are the remnants of a unique culture that sprang up there between 4th and 13th centuries and have been on the list since 1999.
Laos
The town of Luang Prabang, with its marvellous temples and colonial buildings, earned its place on the list back in 1995, while the area of Champasak – with its amazingly preserved, planned landscape that is more than 1,000 years old – offers much insight into the Khmer Empire.
Cambodia
It almost doesn't need to be stated that the remarkable, 400-square km temple complex of Angkor Wat is a World Heritage Site and has been since 1992; it is deemed the most important archaeological site in Southeast Asia. Not to be overshadowed is the temple of Preah Vihear, which has a complex history dating back to the 9th century and comprises separate sanctuaries connected by pavements and staircases. It is well-preserved thanks to its remote location on the edge of the central plateau, but can be reached from Siem Reap by road.
More information on UNESCO can be found at www.unesco.org.The full list of World Heritage Sites and more information on each can be found at www.whc.unesco.org.George Town and Melaka will be celebrating their UNESCO anniversary on 8 July with various events. Visit their respective tourism sites at www.visitpenang.gov.my and www.melaka.gov.my for more details.
This article was written by Sarah Rees for The Expat magazine.
Source: The Expat July 2012

Read more:
Register for free on ExpatGoMalaysia.com




" ExpatGo welcomes and encourages comments, input, and divergent opinions. However, we kindly request that you use suitable language in your comments, and refrain from any sort of personal attack, hate speech, or disparaging rhetoric. Comments not in line with this are subject to removal from the site. "



Comments