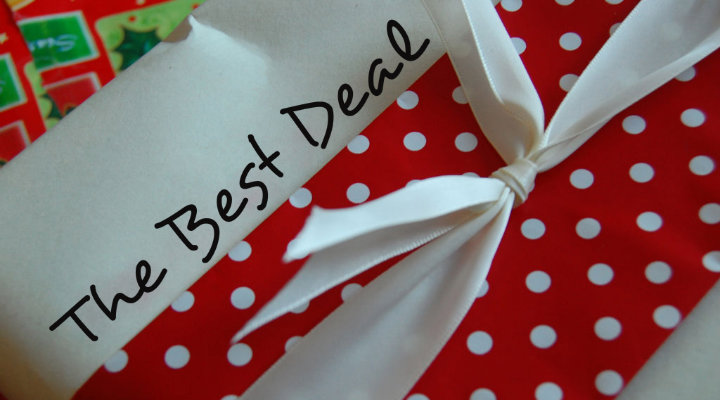 Online shopping can be daunting for many due to the vast amount of choices. How do you know where to get the best deal for a smartphone? Is website 'Option A' offering a better price than website 'Option B'? Should I trust this website and avoid that website?
While online shopping might not be as time consuming as the physical act of shopping, it can still take a good chunk of time when bargain hunting. To make the process more efficient, here are some methods to use for getting the best deals in Malaysia.
Follow the Sites: Price Alerts, Newsletters, & Social Networks
There are a bunch of online Malaysian shopping sites for those who do not wish to leave the comforts of their homes. All, if not most, shopping websites such as lazada.com.my, white.my, or lelong.com.my, to name a few, have price alerts and newsletters to give potential customers up to date information on the latest shopping deals.
All you have to do is to browse through the shopping website, see if their wares interest you, and then sign up for their newsletter. The website will then typically send the most recent deals to your email address, keeping you informed about price drops, discounts and more.
Some shopping websites also feature a 'price alert' function, usually next to the item's price, which can alert you by email once the price fluctuates. If you see something you like and this feature, use it.
Online social networks also represent useful channels to find the best bang for your buck when shopping online in Malaysia. Most shopping websites will feature an online presence in popular social media sites such as Facebook, Pinterest, Google+, and Twitter. Following your desired shopping website would give you up to speed info on discounts through their social media accounts, which may sometimes vary from the deals that you find in their newsletters.
To ensure you get the best possible deals from your online shopping site, sign up for their newsletters, enable the price alert, and follow them on the social networks you frequently use.
Cross Reference Price Websites
Another method of getting the best deals online is to cross reference price offers from a bunch of sources to let you determine the best price for your desired product. You can (A) manually checkout the different Malaysian shopping websites to get a rough idea of a product's price or (B) you can use a cross reference website to automatically check multiple sources for you.
Two cross reference websites in Malaysia are priceme.com.my and pricepanda.com.my. The cross reference websites usefulness depends on how many sources they use. More sources means a broader scope of understanding what the price range is like, as well as a bigger selection of offers to choose from.
Here is an example of what it is like to see a price range across different websites at priceme.com.my when shopping for a Nikon D3200 camera. Priceme gave us 6 sources to choose from, giving buyers a better range. Here is another example of what it is like to contemplate on buying a 42" LG LCD TV on pricepanda.com.my. Pricepanda only gave buyers 2 sources, thus limiting the price comparison ability.
That being said, buyers should furthermore do additional research when buying a product to make sure that the online price that you have chosen is the best available.
Visit Group Buying Deal Websites
In addition to the above, there are many group buying deal websites in Malaysia, such as Groupon, LivingSocial, among others. Deal sites typically cover a variety of categories, such as food and beverages, spa treatments, cheaper ticket prices, tech products, and more. These deal websites operate buying using the power of collective buying. This means if a certain number of people commit to buying a product or service, they buyer can purchase it at a heavily discounted price.
However, since there area hassle to sift through in order to find your desired deal. Sure, you can always opt for joining their newsletters for info about the latest deals but that would only be from one source.
Use Deal Aggregators
Similar to cross reference price websites, deal aggregators are websites that use multiple deal sources in order to highlight the best deals from across the web. They don't actually take any part in selling you any of these deals; they just compile the offers from the deal websites.
Some deal aggregators in Malaysia include:
Be Patient
Lastly, here is a very useful tip for finding a great deal online: be patient. Buying products just when they're released or just before cultural holidays is typically when they're most expensive. If you can wait for the buzz to die down, you can typically score some savings.
What are your best tips for finding great deals online? Post a comment below.
See Also:
---
"ExpatGo welcomes and encourages comments, input, and divergent opinions. However, we kindly request that you use suitable language in your comments, and refrain from any sort of personal attack, hate speech, or disparaging rhetoric. Comments not in line with this are subject to removal from the site. "
Comments