Sabah
Sabah is quite similar to Sarawak in the sense that both of these East Malaysian states have a great mix of multiculturalism, diverse wildlife, and natural splendours. That is where the similarities end however, as Sabah and Sarawak are two different peas of the same pod.
Sabah holds 32 different ethnic groups with the largest non-indigenous group being the Chinese and the largest indigenous group being the Kadazan-Dusun people. English and Bahasa Malaysia is widely spoken, while Mandarin and other Chinese dialects are also used. Local culture, food, and activities are what explorers need to take part in to take in all that Sabah has to offer. From climbing Mount Kinabalu (the tallest peak between the Himalayas and New Guinea) to diving in Sipadan Island (one of the world's best diving sites), Sabah has something for everyone!
1) Climb Mount Kinabalu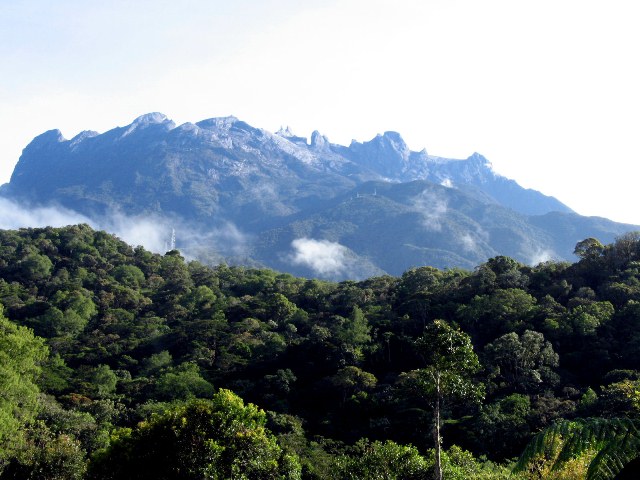 One of the world's most prominent geographical and biological sites, Mount Kinabalu commands mystical awe-inspiring views. Ascending the mountain requires no specialized mountain climbing skills but it does pay to be fit. The journey from bottom to top will usually take an average of two days. Official guides usually conduct treks and reaching the peak will bring about a sense of personal satisfaction and accomplishment. Those who have witnessed the sunset atop Mount Kinabalu have noted that it is a magical sight to behold.
Besides witnessing breathtaking picturesque sceneries as well as a profusion of wildlife, your experience from climbing the mountain, especially if you manage to reach the peak, will be rewarded with a certificate to prove your worth of conquering the mighty mountain.
See Also: The Battle between Kota Kinabalu and Kuching
2) Take a Dive in Sipadan Island and Visit Mabul Island
Sipadan Island, located off the coast of Semporna, is renowned for having one of the best diving sites. This is due to its rich untouched waters teeming with a smorgasbord of underwater biodiversity. The island features 12 dive sites that focus on different marine life ranging from sharks, schooling barracudas, turtles, and many more. Sipadan should definitely be on the list for underwater enthusiasts and adventurers alike.
While at Sipadan, try taking a 15-minute speedboat ride to nearby Mabul Island to check out the water villages and swaying coconut trees. Where Sipadan is well known for its wide array of fishes, Mabul's waters is known for its smaller underwater inhabitants. Alternatively, lounging on a deck chair on either island's white sandy beaches is also a great way to release stress.
See Also: Sipadan: Still the Best for Diving
3) Eat Beaufort, Tamparuli, Tuaran Mee and Ngiu Chap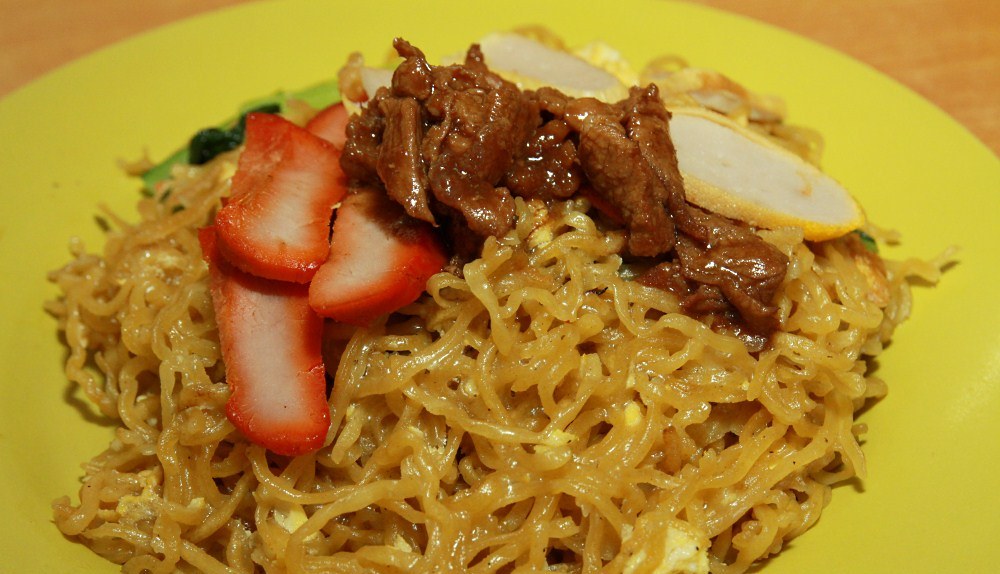 Photo Credit: MySabah.com
These four dishes are prime representations of Sabahan food fare and are named after the township from which the dish originates. Beaufort Mee is a gravy-based noodle. The dish consists of flat yellow noodles, fried and covered in thick gravy, with Chinese mustard greens and slices of barbequed and boiled pork. Tamparuli Mee an egg noodle dish made fresh by hand to give it a springier texture than the other noodles talked about here. It is usually served with egg roll slices and minced roasted pork. Scrambled eggs and seafood can be added based on your preference. Tuaran Mee, seems to be the best local favourite. It is either fried or served dried, with the ingredients consisting of green leafy vegetables, barbequed pork slices, egg roll slices, or some braised pork. The best version of these dishes can all be found in their respective towns. Ngiu Chap is a Chinese dish that translates to "mixed beef". Another dish unique to Sabah, Ngiu Chap is a beef broth soup noodle dish made with stewed beef, beef balls, tendons, liver, heart, tripe, intestine, tongue, spleen, and omasum. Noodles are typically served depending on preference and vary from mee (thick yellow noodles), to keow teow (flat rice noodles), and mee hoon (thin vermicelli). While the beef balls, stewed beef, and yummy beef stock are delicious, the rest of the parts are not for the unadventurous eater.
4) Visit an Orang Utan sanctuary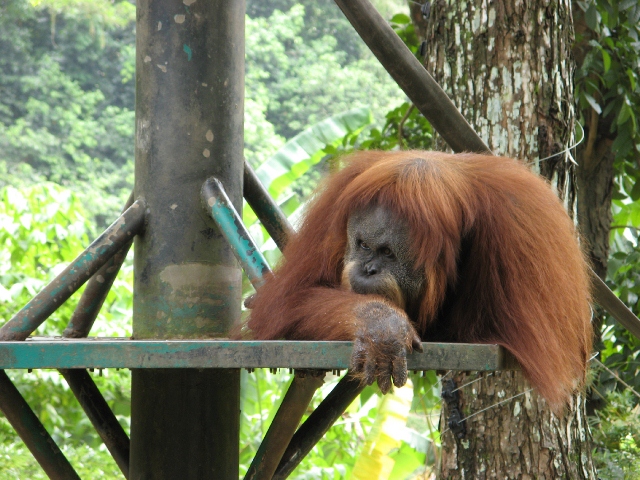 Orang Utan's are native to the forests of Sabah. They have roamed the jungles of Borneo freely for centuries but are now considered endangered. As such, sanctuaries have sprouted in hopes of protecting their dwindling numbers. One should visit an Orang Utan sanctuary in order to see one of these majestic primates up close. Sepilok Orang Utan Sanctuary in Sandakan is one place. The sanctuary is set in the Kabili-Sepilok Forest Reserve and attracts tourists and researchers alike, giving them the chance to witness the apes as well as learn more about them. Visitors are restrained to boardwalks for observation.
See Also: Rare Species of Orang Utan Found in Sarawak
5) Stroll Along Tanjung Aru Beach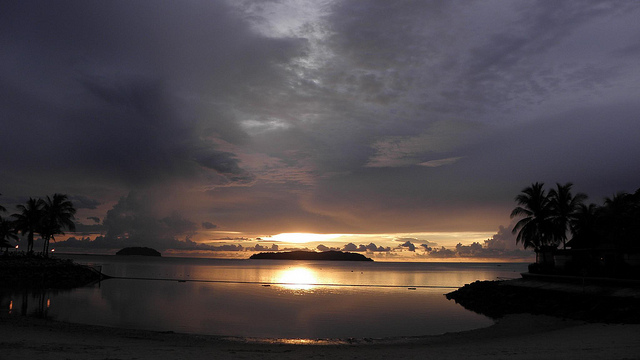 Photo credit: Fantaz, Flickr
Situated slightly outside the city centre of Kota Kinabalu, Tanjung Aru Beach is a great place to watch the sunset over some local delicacies with a friend or loved one. Food stalls serving satay, coconut juices, sugarcane juices, and restaurants serving up seafood fare can be found along the beach stretch. This is a perfect getaway to escape the hustle and bustle of town life in Kota Kinabalu. Besides having a great beach to kick back on, Tanjung Aru also serves as the site to Shangri-La's Resort, the Kinabalu Golf Club, and the Kinabalu yacht Club.
See Also: A Tropical Taste of Tanjung Rhu
6) Ride the North Borneo Railway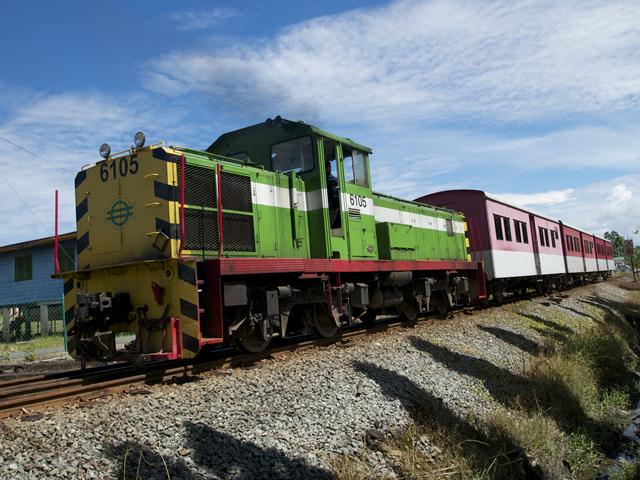 Take a ride along the North Borneo Railway to seep in a century's worth of history. The current train used on the railway not only transports passengers from point A to B, but also serves as a reminder as a living piece of history for Sabahans. Those interested can take part in a tour that stops over a couple of stops along the railway in less than a day. The tour starts from Tanjung Aru Station, just outside Kota Kinabalu, and takes passengers on a tour to a Buddhist temple in Kinarut town as well as a local market and shop houses in Papar. Passengers then head back from Papar to Tanjung Aru whilst enjoying a free lunch aboard the train. This tour is a great way to witness Sabah's outskirts.
Read more:
---
"ExpatGo welcomes and encourages comments, input, and divergent opinions. However, we kindly request that you use suitable language in your comments, and refrain from any sort of personal attack, hate speech, or disparaging rhetoric. Comments not in line with this are subject to removal from the site. "
Comments