Hybrids have been gaining considerable traction within Malaysia, due in part to their affordability and efficient fuel consumption. As the government tax exemption for hybrid and electric cars is coming to an end, now is a great time to examine some of the best hybrid cars available in Malaysia. Those who wish to play their part in making Malaysia a greener place should consider these popular hybrids!
Here are some of the best hybrid cars available in Malaysia. This list has been curated from other auto news and reports, which we outlined at the end of the article.
SEE ALSO: An Overview of Hybrid Cars in Malaysia
Toyota Prius C
The Prius C is the world's best selling hybrid thanks to its affordability, ease of use, and impressive gas mileage. Here in Malaysia, the vehicle goes for RM97,313 with insurance. This beats the price of its main rival within the same price range, the Honda Insight. The Prius C has a 1.5 litre petrol engine, is a front wheel drive, and comes with a ton of features, such as three different modes of operation (Normal, ECO, and EV), seven airbags, traction control, vehicle stability control, ABS, EBD, brake assist, auto climate control, cruise control, and a keyless lock system.
As it adheres to European standards, the Prius C gets 25.6km per litre, making it a leader in its class. While all these features make it a worthwhile choice for those wishing to join the green revolution, those looking for an above-average performance will be disappointed. Reviewers have commented on its lack of power (which makes for slow acceleration), as well as its harsh ride on less-than-smooth roads.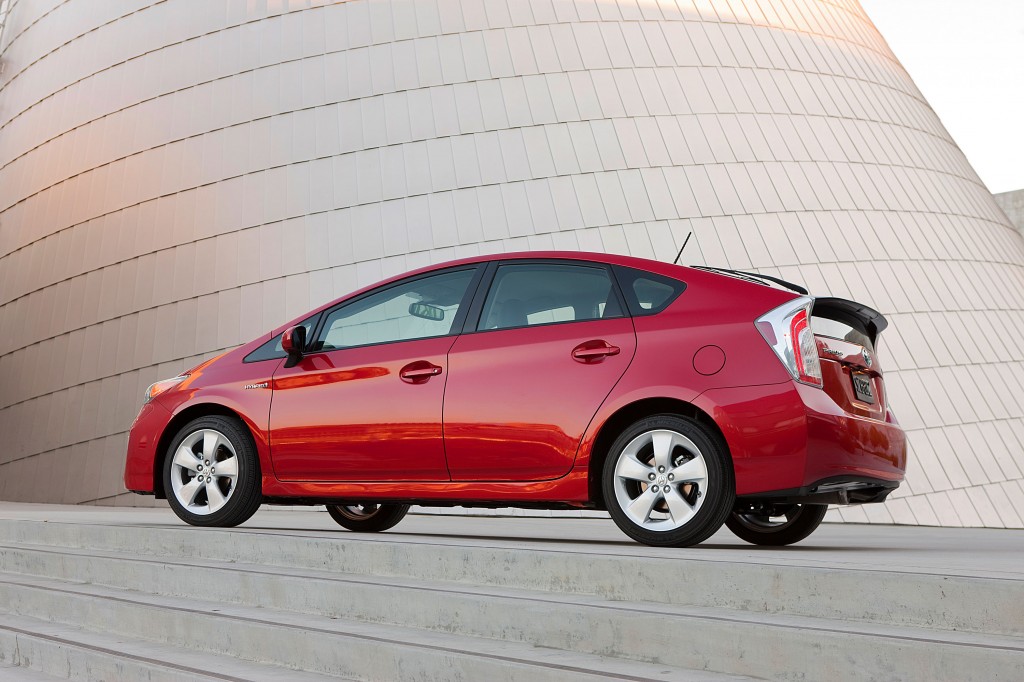 Toyota Prius Featured above (Source: Toyotanewsroom.com)
Visit Toyota's Malaysia website here.
Honda CR-Z
Another popular hybrid commonly seen zipping around the city is Honda's CR-Z. The CR-Z is a two-seater "sporty hybrid" that offers adequate power, although individuals tend to either love or hate its design aesthetic. It's curves, lines, and interior give it a futuristic look, and no matter what your stance on it, the vehicle is definitely a head turner.
Performance-wise, the CR-Z houses a 1.5 litre engine and an electric motor, providing it with up to 130 horsepower with a top speed of 200km/h. This makes it faster than the Prius C. Some critics note that the CR-Z is fun and thrilling to drive, thanks to its good performance and features like its standard six-speed manual transmission. It also comes with comfortable seats and many standard features, such as a backup camera, cruise control, automatic climate control, Bluetooth, and a six-speaker stereo system complete with a USB port.
Negative comments on the hybrid include its somewhat poor rear visibility, its limited cargo space, and poor fuel economy for a hybrid. The price of the CR-Z ranges from RM119k to RM123k.
SEE ALSO: This Online Honda Video Will Trick You (And Impress You)
Visit Honda's Malaysia website here.
Audi A6 Hybrid
The hybrid version of the A6 makes for one interesting luxury sedan—it is perhaps what a young, successful business executive with a keen interest in environmental issues would drive. Audi markets this car as a mid-powered sedan with a sweet spot for efficiency, although that doesn't mean that it has lost any of the driving thrills that make it an Audi.
While some reviewers note that it is somewhat less satisfying to drive as compared to its gasoline counterpart (the standard A6), others note that it still feels like a true Audi—cool and composed when cruising but still hell-bent on eating up the kilometres when you put the pedal to the metal. The A6 Hybrid's [TC3] 2.0 litre 211 horsepower engine also seems to beat out the competition in its class in terms of torque, making for a refined driving experience.
Despite being a luxury cruiser, every car does have its flaws. Some of the minor downfalls to this hybrid lie in its clunky regenerative braking system and its small trunk. Besides the minor flaws, this hybrid really is one cool, eco-friendly cat. The A6 Hybrid goes for RM280,000 (without additional options), which is RM235,000 less than the flagship model. We have the current tax exemption and the A6 hybrid's smaller but powerful engine to thank for this huge difference in price.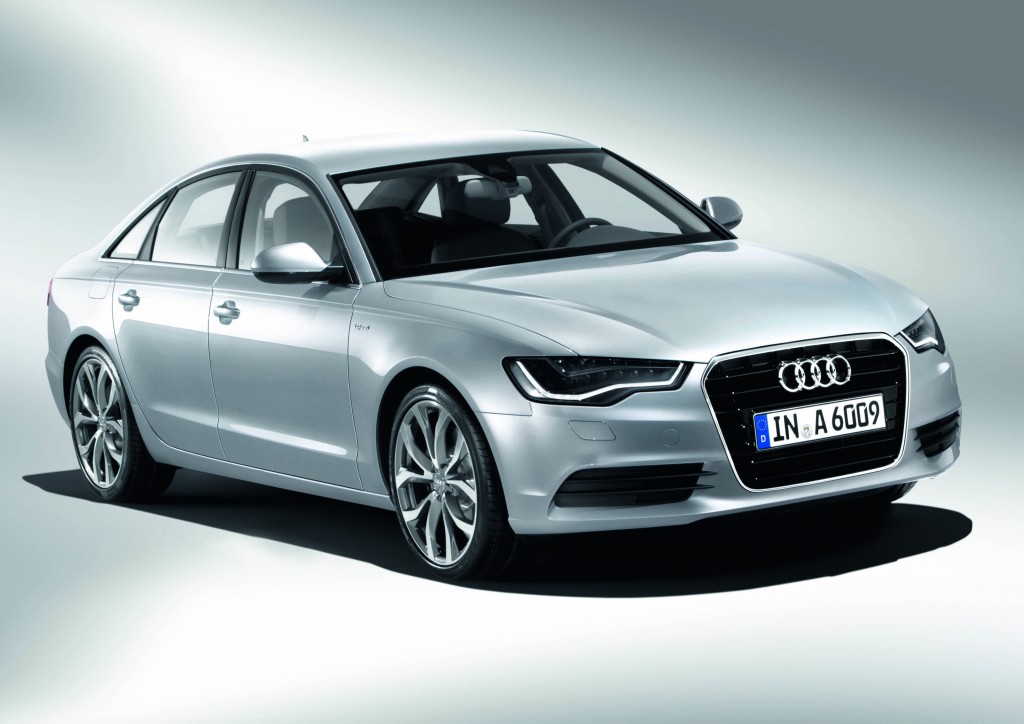 Visit Audi's Malaysia website here.
Honda Jazz Hybrid
The Jazz Hybrid is a great car to drive from point A to point B without any hiccups. It has adequate power, decent fuel economy, and functions well in the hands of most drivers. Malaysian buyers have two options if they wish to buy the Jazz Hybrid: the internationally assembled 1.3 Litre model, or the CKD, which is the first hybrid to be assembled locally.
Although the Honda Jazz Hybrid CKD comes with a RM4900 reduction as compared to the imported version, it omits a bunch of features like cruise control, automatic wipers, and shift paddles. Both Jazz models also lack any new, innovative technology, with the current Jazz design reaching the five-year-old mark. Nevertheless, the Jazz Hybrid is extremely practical, versatile, and has that Honda reliability.
SEE ALSO: This Online Honda Video Will Trick You (and Impress You)

Visit Honda's Malaysia website here.
Lexus CT 200h
Another popular hybrid in Malaysia is the two-year-old Lexus CT 200h. This car is positioned as a "premium sporty hybrid" and this year's model still comes with a hefty RM168,000 price tag (without insurance). For that price, you get a 1.8 litre petrol engine, a powerful electric motor, a generator, a high-performance 168-cell battery, a power control unit, and a power-split device under the hood.
Factory tests indicate that the CT 200h is capable of achieving up to 33km per litre. It also features engaging handling for a hybrid, has a driver-friendly cabin, and great ergonomics. Nevertheless, it doesn't feature a lot of storage space, and its acceleration can be a bit pokey at times. Some reviewers even opine that the CT 200h is simply a Prius in a more luxurious skin. Despite all the hoopla, the CT 200h is still a popular hybrid among Malaysian buyers.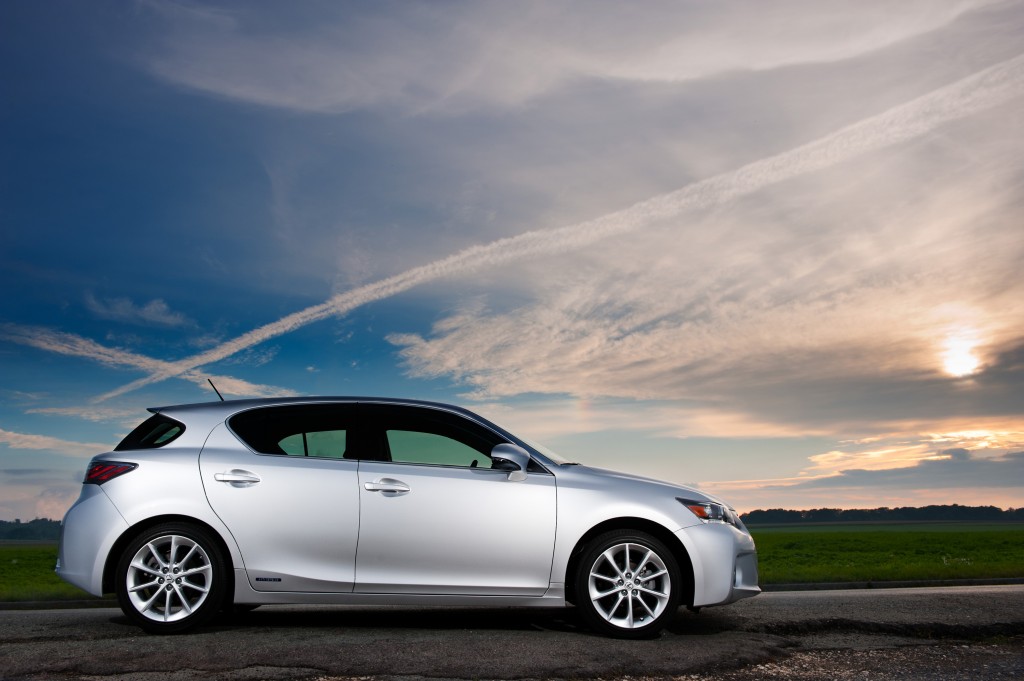 Visit Lexus' Malaysia website here.
How these cars above were selected:
The curated list is based on a combination of the rankings from the U.S. News 'Best Hybrid Cars Ranking' mixed with knowledge from local and international automotive websites such as Paul Tan, Top Gear, and Car and Driver, along with personal experiences on the road. The aforementioned cars were chosen due to their popularity, affordability, usability, and overall general numbers as seen when out about on the streets of KL. This selection is more a subjective choosing of the five popular Malaysian hybrid cars, while facts and reviews on the car are objectively chosen from the aforementioned sources.
---
"ExpatGo welcomes and encourages comments, input, and divergent opinions. However, we kindly request that you use suitable language in your comments, and refrain from any sort of personal attack, hate speech, or disparaging rhetoric. Comments not in line with this are subject to removal from the site. "
Comments