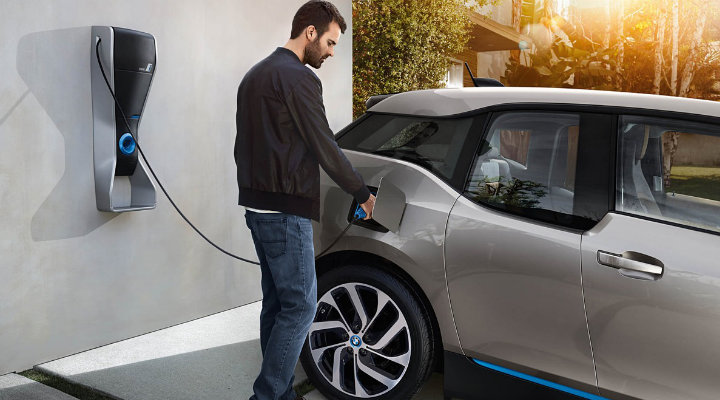 Last Updated: November 2013
Electric cars are a niche in the automotive industry, and have been trying to gain a foothold in both sales and popularity in recent years. Recently, electric cars have become available for purchase in Malaysia. Under the 2012  Budget, the government chose to offer a full exemption on import tax and excise tax to support electric vehicles until the end of 2013.
Introduction to Electric Cars
Unlike traditional combustion engines found in a huge majority of cars on the road, electric cars forgo the need for petroleum and use electricity instead. Not only does this make electric cars cleaner, but it also means that they simply don't need much of the regular maintenance that traditional cars require.
Electric vehicles utilize rechargeable battery packs, which are energy efficient and environmentally friendly. While this seems to be a big step in the right direction for the automotive industry, electric vehicles still have a long way to go before they are seen on the road en masse.
SEE ALSO: Hybrid Cars in Malaysia: An Overview
The Role of Electric Cars in Malaysia
Malaysia is still a potential market where electric vehicles might gain widespread acceptance, but manufacturers need to be tactful and play it smart if electric cars are to gain popularity among the masses.
The first electric car to be launched in Malaysia was the Mitsubishi i-MiEV, which packs a pretty hefty price considering that it is a hatchback. Even though potential owners get to enjoy a full tax exemption, the i-MiEV still sits at RM136,118.50 without insurance, which is roughly equivalent to the price of three Proton Sagas.
Although Mitsubishi managed to be the first one to introduce electric cars to the Malaysian market, Nissan weren't going to sit back and watch Mitsubishi claim the lion's share of the market.
In November 2013, Nissan launched the Leaf, which became the second all-electric car to grace Malaysian shores.
Local automotive production company Proton is also reported to be dabbling in the electric car market. Paul Tan's automotive website reports that Parliament stated Proton will be releasing electric cars in 2014.
While electric car technology is nowhere near as developed or as common as some hope for it to be, it is still a huge step forward for the global automotive industry.  Given that we have a finite amount of fossil fuel and that burning this fuel damages our environment, there is a lot of value in finding alternatives to the widely used internal combustible engine.
Electrical Car Infrastructure in Malaysia
It's true that electric cars will help you save on petrol costs, but at the same time, the money that you'll save is nowhere near enough to offset the current price of an electric car.
Petroleum is relatively cheap in Malaysia, thanks to the government owned Petronas that subsidizes the cost of this precious natural resource. Because of this, the money you might spend purchasing an electric car in Malaysia will probably benefit the environment more than it would benefit you. Electric cars definitely have cleaner emissions than a hybrid vehicle, but it also takes a while to fully recharge their batteries. Electric cars are more energy efficient, but they still can't travel as far as traditional petroleum-based cars can before running out of juice.  That being said, Tesla's model S can drive up to 480km (300 miles) at speeds of 88 km/hour (55 m/hour).
Furthermore, charging your electric vehicle during an emergency may prove to be a challenge in Malaysia. While government plans have introduced free charging stations for anybody with a fully electrical vehicle, the stations are nowhere near as widespread as petrol stations. In fact, there are just a few electric charging stations in the Klang Valley, Penang, Johor, and Melaka.
Although plans are underway to implement more charging stations around the country, the infrastructure is simply not yet set up to provide electric car owners with a quick charge when in a pinch. While you can also use a standard electrical outlet to charge the car, this takes longer than a high-powered wall charger.
Apartment and condominium owners will likely find it difficult to locate an electrical charge outlet, as most shared residential locations have not implemented them yet.
Takeaways
Electric cars are slowly getting to the point where you can purchase advanced technology at an affordable price. This is not the case in Malaysia, however, as even the the Mitsubishi i-MiEV sells for over RM100,000. Despite the tax exempt status, the expensive price for electric vehicles limits its appeal to high-middle-class and upper-class earners.
For electric cars to be successful here in Malaysia, charging stations and other supporting infrastructure need to be made more commonplace. It is fair to say that the electric car industry is unestablished in Malaysia–yet one can also speculate that electric vehicles will be the best option for environmentally-friendly personal travel in the not-too-distant future. It is good to see that Malaysia is at least taking measures to ensure that the future of the electric car will be a promising one.
Would you buy an electric vehicle in Malaysia? What are your thoughts on electric cars? Share something in the comments below.
MORE ELECTRIC CAR ARTICLES: 
HYBRID CAR ARTICLES:
SEE ALSO:
Photo Credit: The BMW Group
---
"ExpatGo welcomes and encourages comments, input, and divergent opinions. However, we kindly request that you use suitable language in your comments, and refrain from any sort of personal attack, hate speech, or disparaging rhetoric. Comments not in line with this are subject to removal from the site. "
Comments