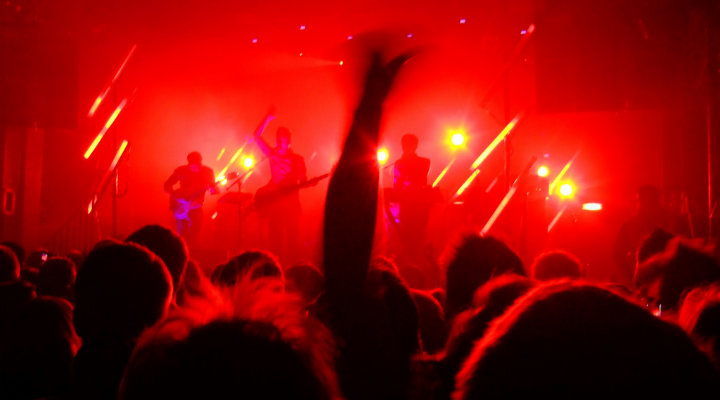 Sometimes it is all too easy to get stuck in a rut, listening to the same old music or the same few bands for months on end. If you're currently in need of some new music, however, you've come to the right place! With all the resources that the internet has to offer, it's never been easier to find good new music artistes and bands. Below we've compiled a list of some of the best platforms you can use to find new music online in Malaysia.
SEE ALSO: 5 Great Ways to Listen to Online Radio in Malaysia
8tracks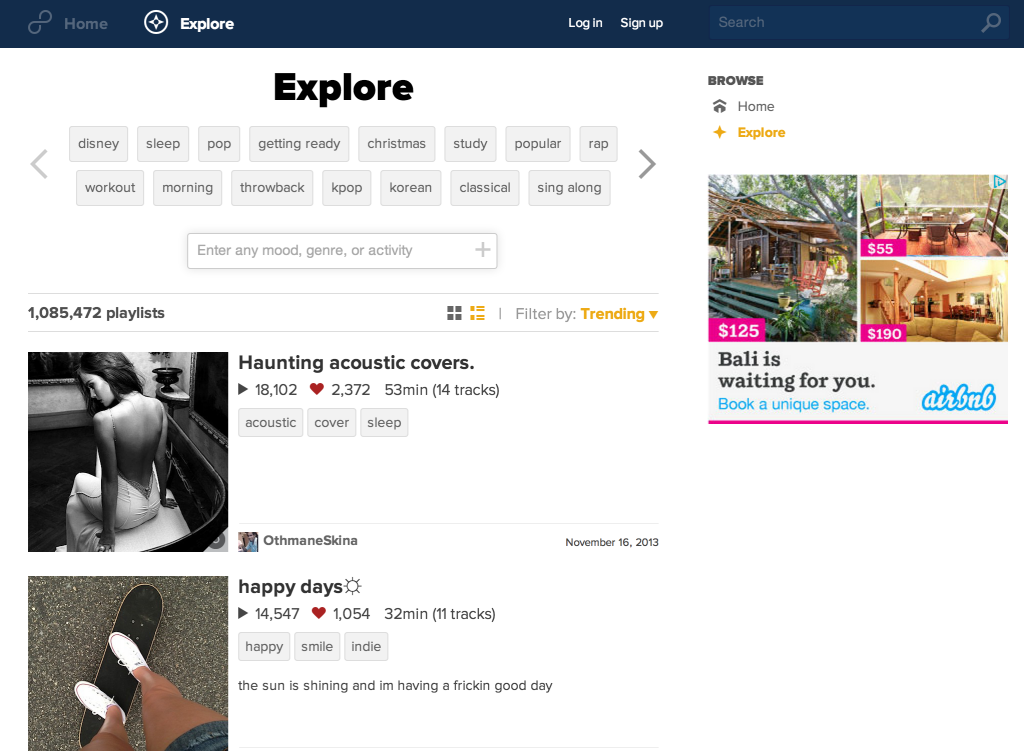 If you love mixes, then 8tracks is for you. The service describes itself as "handcrafted internet radio", offering an easy way for people to share mixes and discover new music that they like. Think mixtapes in the 1980s and 90s, before CDs became the standard.
The nice thing about 8tracks is that it doesn't simply depend on an algorithm to feed you with music that you might like. Instead, handcrafted mixes are given priority. On 8tracks, you can do two things: listen to mixes, and create mixes. You can browse for a mix by genre or artist, and then simply stream it. Additionally, when you upload a mix, you can add a personal touch by uploading more details like a description and accompanying artwork.
Lastly, you can follow people or DJs whose music tastes match yours, and easily share your mixes with friends.
Visit 8tracks here.
Last.fm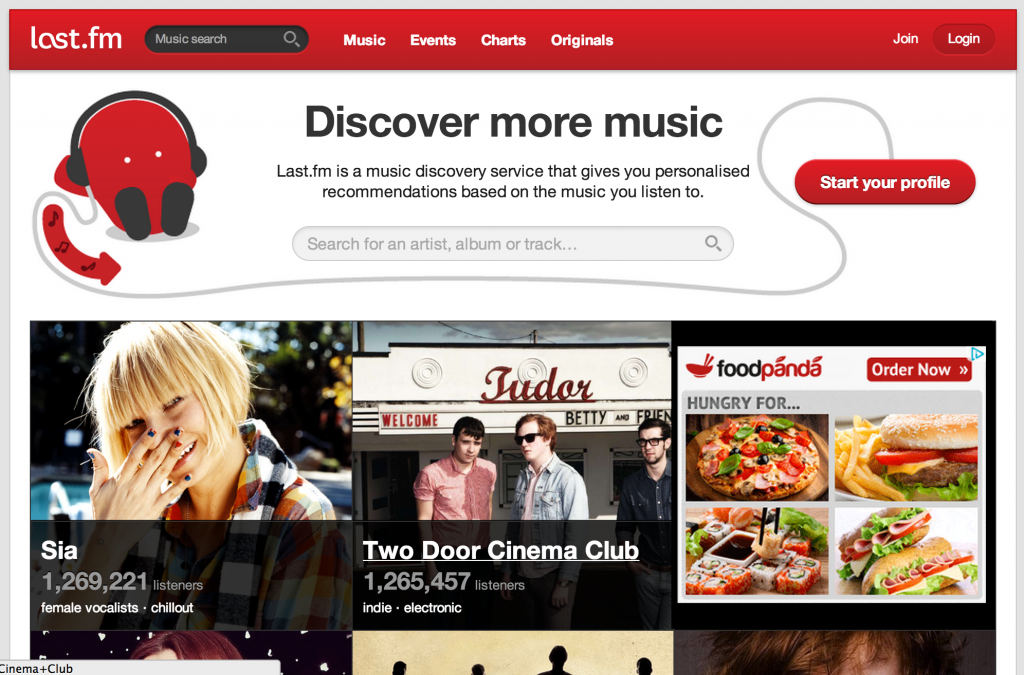 Like keeping track of what you've been listening to? If so, you've probably already heard of last.fm—and if you haven't, then you should definitely give it a go. The way the service works is by "scrobBling" music that you listen to, which allows the service to slowly build a detailed profile of your musical preferences. Scrobbling your iTunes, Winamp MediaMonkey, or Amarok plays will simply require a plugin, while scrobbling music played in a browser will require an extension or add-on.
Last.fm is basically a music-based social network. Follow people that you like, and check out which tracks they "love". The platform also does a great job of recommending artistes that are similar to the ones that you've been listening to. There are also free downloads available, and the option to buy music that you want to have and to hold (or to carry around on your mp3 player or smartphone).
Go here to find out more about last.fm scrobbling.
Visit Last.fm here.
This Is My Jam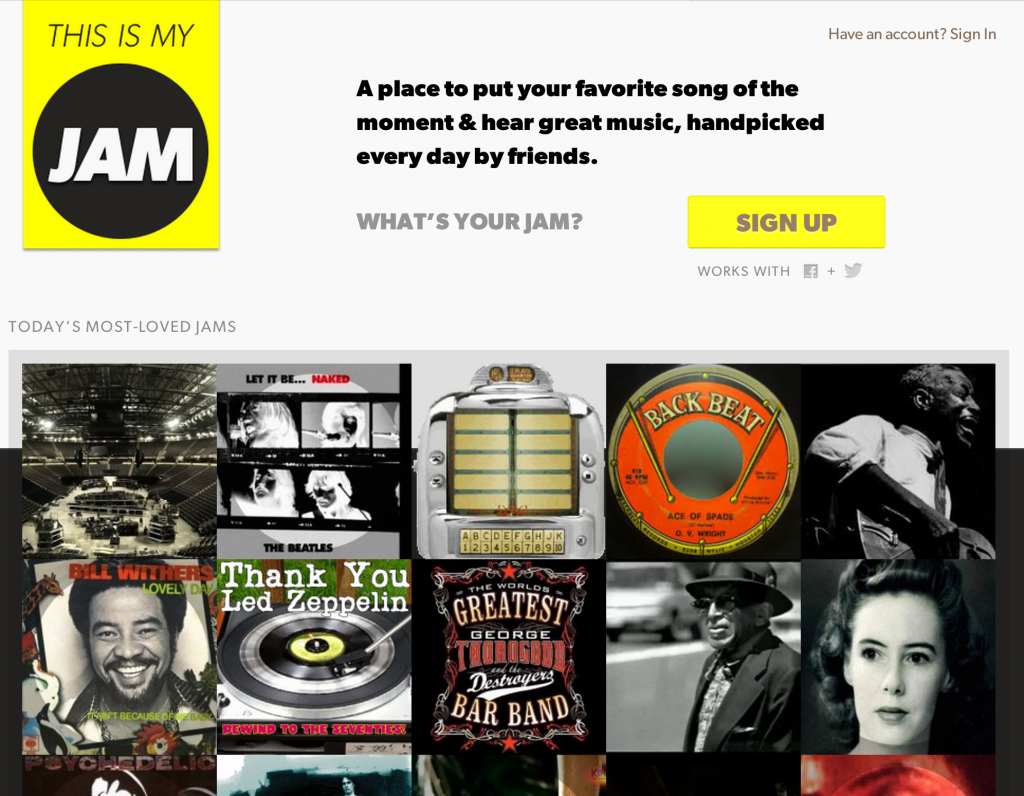 This Is My Jam is a pretty great music service. Start out by picking one (yes, just one) song that you love, and make it your "jam". You can change it whenever you want, or keep it there for up to seven days. Other people will find it and listen to it. Of course, you also get to explore other users' jams or favourite songs, and the platform will prompt you to explore music similar to what you've shared.
Like many of the other music services, you can opt to follow somebody and their "jams" if you like their musical taste. With one click, you can play every jam from the people that you follow, conveniently compiled into one playlist. TIMJ also works together with Spotify, so you can even export your jams as a Spotify playlist if you want.
TIMJ is completely free, and is a lovely way to find new music that you'll like.
Visit This Is My Jam here.
Beatport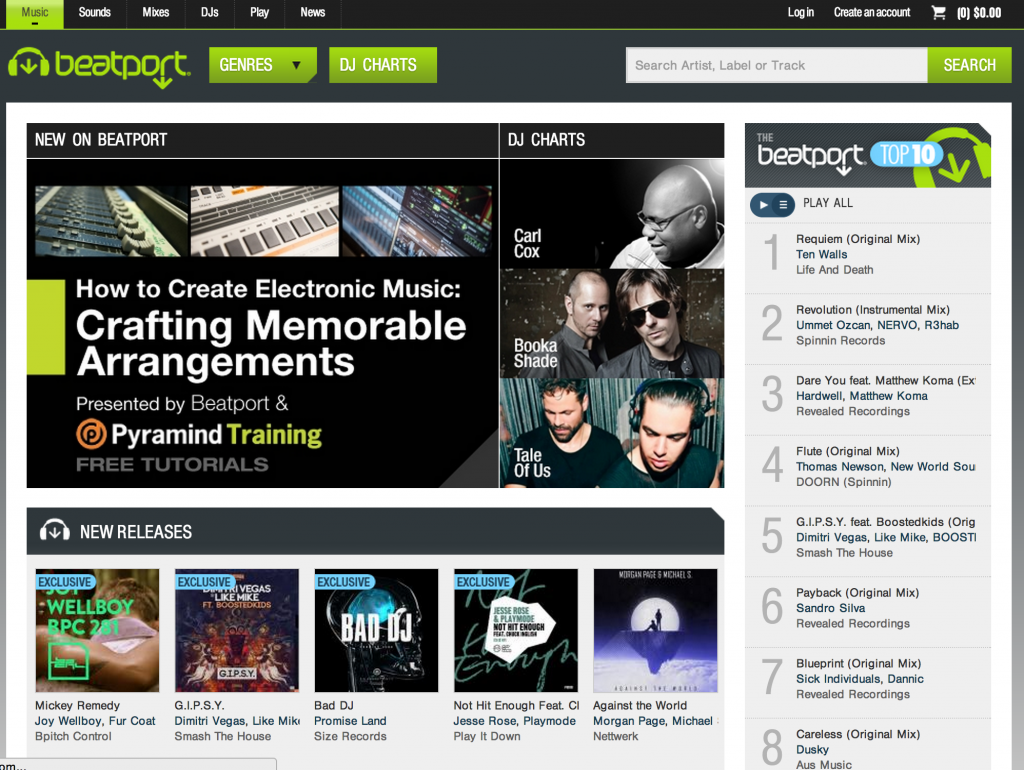 This one is for all the electronic music lovers and DJs out there. Beatport specializes in electronic music and culture, and is simply packed with original tracks, mixes, and even full DJ sets. There is music you can find on Beatport that you simply won't find anywhere else!
This website is a great way to discover new music in the genre; however, the catch is that it's not exactly free. Beatport is primarily an online music store, which supports artists, remixers, musicians, and DJs. You can listen to all the loops and samples that you want on the website, but will have to pay if you want to download anything.
However, there is the option of using the Beatport Player if you do want to listen to full tracks and playlists for free. It's worth using, as you might be hard pressed to find the same type of music on free music streaming sites. If you're using OS X you can install the player as a widget, otherwise you have the option of embedding it in a blog or website.
Visit Beatport here.
YouTube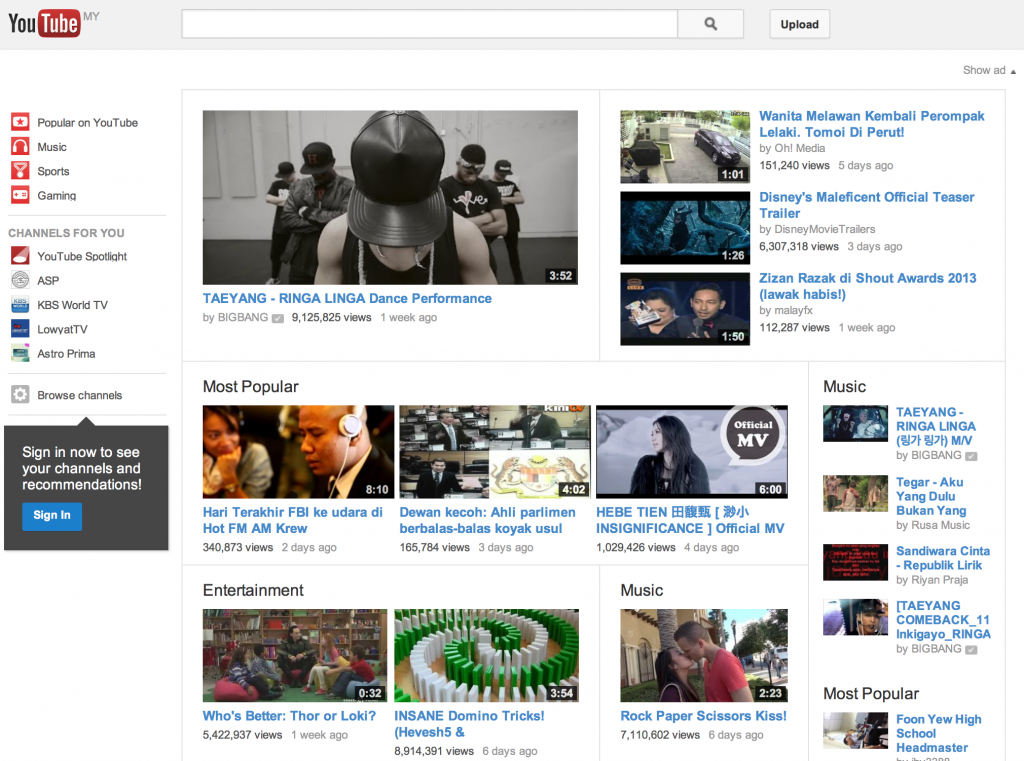 And last but not least, we've got YouTube. It's a platform that we're all familiar with, but have you really exploited all its potential? First, YouTube offers features like playlists and subscriptions, and second, the platform also recommends you videos based on your viewing history. (The recommendations can be found on your YouTube homepage.) When you subscribe to, or follow someone's channel, you'll get updates on new videos that they upload. You can easily create playlists of your own that house all your favourite music, and find playlists that others have created too.
Plus, in case you haven't noticed this happening—when you're watching any given video, YouTube will automatically provide a long list of other similar videos (and playlists). This can work pretty well for discovering new artists and music that is in line with your tastes.
Visit YouTube here.
Good Music Discovery Platforms
This is by no means an exhaustive list (there are so many different music websites out there!) but definitely provides you with good options if you feel like discovering some new music for a change. All of these options fulfil a specialized function, so pick the one that works best for you.
If you've got any other great music discovery platforms to recommend, do share in the comments below!
However, if you're simply looking for ways to stream music online, then take a look at this post about free online music sources available in Malaysia. You'll be able to find more information about services like Spotify, Grooveshark, Deezer, and Rdio.
Related:
See Also: Other Articles about Online Music in Malaysia
---
"ExpatGo welcomes and encourages comments, input, and divergent opinions. However, we kindly request that you use suitable language in your comments, and refrain from any sort of personal attack, hate speech, or disparaging rhetoric. Comments not in line with this are subject to removal from the site. "
Comments