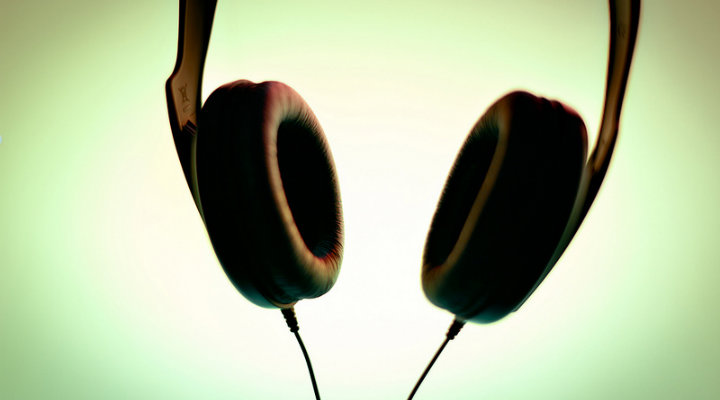 Instead of waiting for music to download, wasting memory space, or breaking the law with illegal downloads, there are many internet services to listen to free music online, instantly and safely.  Better yet, these streaming music services have both free and premium options.  Moreover, the latest tracks and previews of songs are usually present on music streaming sites first.
Music streaming services are getting more popular and accessible in Malaysia.  Below we've outlined some great ways to listen to free music and premium paid music online in Malaysia.
SEE ALSO: How to Watch Movies and TV Shows Online with Netflix and Hulu in Malaysia
Number of Songs: 20 million
Released in Malaysia: April 2013
Global Users: 24 million
Monthly Plans:
Free Music Version: Accesible for desktops only, ad-supproted, no commitment
Premium Music Version: Accessible for desktop and mobile devices,  ad-free, no long term commitment.  Also, you can sync wirelessly, so you can listen to songs offline.
Spotify has a catalog of over 20 million songs and is probably your best option for streaming music on demand in Malaysia.  You can subscribe for the Free or Premium version. The Premium version costs MYR 14.9 per month and is completely free of ads unlike the free version, and you can try out this version for free for 30 days.
This online music streaming service is not an internet radio station and does not stream content from other radio stations either. Instead, the Radio feature creates a curated playlist of song for your music taste based on a song or artist you like.-
You can also create your own playlists and share them via email or by sending the URL to others. Artist Radio is another feature where you can listen to songs from and obtain information about a particular artist allowing you to discover new songs from artists you love. Spotify is also completely integrated with Facebook and Twitter. You can even use your Android, iOS and Windows mobile devices to listen to songs from Spotify, if you have the premium version.
Although most of the songs in their catalogue are mainly from international artists, the company promises to promote local Malaysian music and artists.
Visit Spotify here.
SEE ALSO:
Number of Songs: 13.2 million
Mobile Platforms: HTML 5 Web app, plus Android and an unofficial Windows Phone app
Web App: Yes
Global Users: 20 million
Monthly Plans:
Free Music (unlimited): The free music version allows you to listen to unlimited streaming music for free on both the web and HTML5 mobile app.  Unfortunately, you'll have to experience advertisements.
Premium: US$ 9 per month (~RM 27 per month).  The paid version is ad-free, offers exclusive themes and features, and has apps for Android and iOS.
Grooveshark is an online streaming service that you can use to find and listen to music. Although Grooveshark is facing several copyright infringement lawsuits, it has a large catalogue of music and you can even upload music and start broadcasting music to other Grooveshark users.
The best feature about Grooveshark is its search bar at the top and you can find music based on song names, artists and genres using this search engine.
This website's catalogue is categorized based on the artist, genre, popularity and broadcasts and you can also find information about particular songs, artists and albums.
You can also watch videos as Grooveshark provides YouTube videos for certain songs. Creating playlists is a breeze as you can drag and drop songs to the bottom to create your personalized playlist. Grooveshark will even recommend songs and videos based on your listening patterns and playlists. Users can comment on songs and share them on various social media platforms.
Visit Grooveshark here.
Number of Songs: 20 million
Mobile Platforms: iOS, Android, Windows Phone7, Blackberry
Web App: Yes
Global Users: 26 million
Monthly Plans:
Premium+: Web & Mobile, Unlimited, no ads, 15 days free, then US$ 5.99 (~RM 18 / month), no commitment
Premium: web access only, no ads.  15 days free*, then US$ 2.99 / month (~RM 9 / month), no comitment
Discovery: Unlimited, free music for 1 month and then a maximum of 2 hours per month
Without registerting: Can listen to limited 30 second clips. To listen to unlimited music, you must sign-up for one of the plans above.
Launched in 2006, Deezer is a French web-based streaming service for listening to music online.  It was started by Daneil Marhely and, geographically speaking, is one of the most widely accessible music streaming services, available in 182 countries.
This music streaming service is 100% web based, so you don't need to download any software to use it.  In November 2012, it released an app store called App Studio to compete with Spotify's own App Center.
It also raised US$ 130 million (~ RM 360 million), at the end of 2012, to further expand its business.
You can visit the Deezer website here.
Number of Songs: 20 Million
Mobile Platforms: iOS (iPhone & iPad), Android, Windows Phone, Blackberry
Web App: Yes
Offline Synching: Yes
Monthly Plans: 
Free Music: Listen to a limited amount of music for free via the desktop web browser at Rdio
Web: RM 9.90 / month – unlimited web streaming, millions of songs from your browser or desktop

Unlimited: RM 14.90 / month – unlimited web streaming + unlimited mobile streaming.  Also, you can sync wirelessly to your phone and listen offline.
Rdio was released to the Malaysian marketplace in June 2013.  In terms of online music streaming services, Rdio is an industry leader, similar to Spotify. However, both have their own benefits.  For example, Spotify allows you to import your own MP3s into their program for listening, which you can't do with Rdio.  On the flip side, Rdio offers a stunning and intuitive user interface.
You can visit the Rdio website here
.
SEE ALSO: Rdio Arrives in Malaysia – How Does it Compare to Other Music Services 
While YouTube is known for its video streaming service, it also serves as a powerful platform streaming free music online.
If you want to play a specific song, you can just search for it directly in YouTube and probably find it.  However, if you want to create a playlist of songs that play automatically, YouTube Disco is an appealing option.
YouTube Disco is a discovery tool created by YouTube to help users find songs from its enormous database very quickly. One of the best things about YouTube is that users can watch official music videos while listening to the songs.  YouTube has the biggest database of music videos, and you can find music by almost any regional and international artist using this discovery tool.
On the other hand, one of the drawbacks of using YouTube is that almost many videos start off with an ad that can last a long time and sometimes these ads do not have the "Skip Ad" option (which allows you to skip the ad after just a few seconds).  If there is no "Skip Ad" button,  the ad can drag on for a long 30 seconds, which can get extremely irritating.
The discovery tool consists of a search bar, and you can type in any song or artist you'd like to hear. Most popular artists like Adele, Rihanna, Pink, etc. are displayed just below the search bar. Most importantly, you can create your own personal or private playlists and save it.
Visit YouTube Disco here.
Other Free Music Streaming Services in Malaysia
Here are some more options to stream free music online in Malaysia:
Although there are some great music streaming options in Malaysia, there are still many famous online music streaming services that are not available.  Here are some great music streaming services, which are currently not available in Malaysia:
Pandora
iHeart Radio
Slacker
Rhapsody
MOG
Hopefully, they'll arrive in Malaysia sooner rather than later! What's your favorite way to listen to music online?  Post a comment below. Also, stay in touch with us by registering for our  free e-newsletter here.
RECOMMENDED: 5 Ways to Discover Great New Music Online 
SEE ALSO: 
---
"ExpatGo welcomes and encourages comments, input, and divergent opinions. However, we kindly request that you use suitable language in your comments, and refrain from any sort of personal attack, hate speech, or disparaging rhetoric. Comments not in line with this are subject to removal from the site. "
Comments