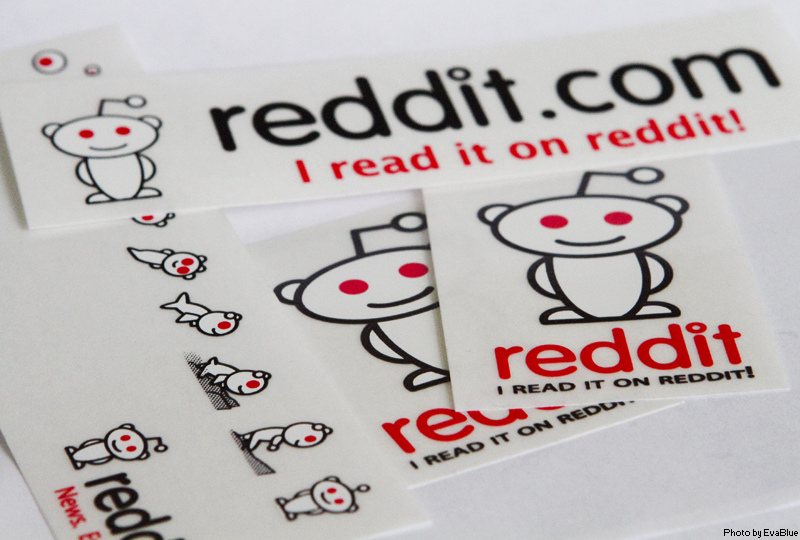 Reddit is a popular website that specializes in social, user generated news. You may be aware that the site Alexa maintains a list of website rankings in the world. Now, Reddit users have come up with their own list of the top 15 websites.
The list was prepared in response to a question, 'Which are the best websites in the world, apart from Reddit?". Thousands of Redditors responded with their choices. We have sifted through their answers to bring to you a list of the top 15 websites.
Note that except Wikipedia (No. 6), none of the other websites on the Reddit users' list appear on the top 15 Alexa list (Alexa renowned for ranking websites around the world). But then Redditors are known to have unconventional tastes. Some of these websites are world class and have a lot to offer while others are simply outrageous.
1. Wikipedia
Wikipedia is the top online encyclopedia in the world. Most of the information is compiled by normal users, but that does not mean the information is not reliable. Users are encouraged to reference the data they compile and you can find this list at the bottom of the page.
2. Wolfram|Alpha
Wolfram|Alpha is not your average search engine. When you type any word into the search engine and press enter, Wolfram|Alpha will pour through its vast library and come up with 'computed knowledge'. For instance, if you type 'water', you will get details about water like its thermodynamic properties, structure, basic properties and chemical identities. If you ever have to do a science project, now you know where to go.
3. NetFlix
NetFlix has revolutionized the media industry in many parts of the world. If you want to watch a movie or a TV show, you just have to pay NetFlix a pre-decided amount and you can stream it on your TV, computer, tablet, Wii, mobile, XBox and more.
SEE ALSO: How to Watch Netflix and Hulu in Malaysia
4. Snopes
Snopes is the web's premier site for urban legends, myths, rumors and folklore. It goes back to 1995, which makes it one of the oldest and most respected sites on the internet.
Zombo
The jury is still divided on this one, but it has not stopped Redditors from voting for it. Zombo has been variously called, 'the ultimate time-waster', 'the internet's most welcoming website' and many other names. Zombo.com is a parody on flash web pages. Go to the site and you will see why it hated and loved at the same time.
The Nicest Place On The Internet
If you feel like a hug and there is no one around to give you one, you can always get one on 'The Nicest Place On The Internet'. Sounds interesting?
Visit it. We bet you that it will bring a smile on your face.
Primewire
If you like to watch movies and TV shows for free, then you probably know about Primewire already. Primewire.ag is one of the world's most famous or rather infamous websites. As you may have gathered, the site lets you stream movies and TV shows for free.
Kickass Torrents
There are many torrent sites out there but none as nicely organized and clean looking as Kickass Torrents. It also has one of the largest index of torrent (essentially, a type of free download file: movies, music, software, games, etc). No wonder Kickass Torrents is one of the fastest growing torrent sites on the internet.
FindTheInvisibleCow
If you are bored at your desk and you want some respite, head over to www.findtheinvisiblecow.com. There is a cow hidden somewhere in the browser window and your job is to find it. As you move your cursor closer to the cow, a voice will start shouting 'cow' more frequently. It is a nice game if you have a few minutes to space.
Kickstarter
Kickstarter is the uncrowned king of crowdfunding sites. There are projects of all denominations here. Some need only a few hundred dollars, while others are looking for a lot more. If you have some money to spare, you will find a project on Kickstarter to invest in.
SEE ALSO: Kickstarter: The King of Crowd-Funding Has Its Limits in Malaysia
Khan Academy
Having trouble with math, science or history? Head over to Khan Academy, a not-for-profit website that contains 700 micro lectures on various topics. There are many levels of studies on the site and you can pick and choose the lessons you want to learn.
Kongregate
Kongregate is a highly addictive online games website. If you are a game developer, you can upload your HTML, Java, Unity3D, Adobe Flash or Shockwave games to the site, where they will be played by thousands of people. On last count, there were more than 78,000 games on Kongregate.
TV Tropes
If you like to write, then do visit TvTropes.com. A 'trope' is a kind of figurative language. For instance, the United States government is also refereed to as Washington. TV Tropes is one of the best online sources on writing for TV, film, comics, video games and even literature.
Explosm
If you like sarcastic humor, then you will love Explosm. The website is the home of Cyanide & Happiness, an up and coming web comic. More than a million people visit the website every week, making it one of the most popular comic sites on the web.
ListVerse
Just like this is a list of the top 15 websites, ListVerse contains top 10 list on all random things under the sun. It is a wonderful source of new information. If you are bored and want some change, if you have nothing else to do or if you like to gather new information, go to ListVerse and you will find an interesting list waiting for you.
SEE ALSO:
---
"ExpatGo welcomes and encourages comments, input, and divergent opinions. However, we kindly request that you use suitable language in your comments, and refrain from any sort of personal attack, hate speech, or disparaging rhetoric. Comments not in line with this are subject to removal from the site. "
Comments