As much as fashionistas look forward to the London Fashion Week or New York Fashion Week every year to catch the latest trends, tech lovers look forward to the beginning of the year, a time when the Consumer Electronics Show (CES) rolls around.
The Consumer Electronics Show (CES) takes places one week every year (usually in January) in Las Vegas. This is where one will find the latest products from tech companies, gadgets, accessories, innovations, and some weird stuff as well. In short, CES acts as a global stage where next-generation innovations are introduced to the marketplace.
The yearly event showcases thousands of exhibitors with products from 15 consumer technology markets including;
Audio
Automotive electronics
Computer hardware & software
Connected home
Content distribution
Digital health and fitness
Digital imaging/photography
Electronic gaming
Emerging technology
Entertainment/content
Internet-based multimedia system
Lifestyle electronics
Telecommunications/infrastructure
Video
And wireless devices
And every year tech websites around the world will highlight the hottest products and trends one should look out for. Jumping on the bandwagon, Leaping Post fine-combed through the list of innovations showcased this year and picked out the top six trends that we think you should watch out for this year.
1. Curved Televisions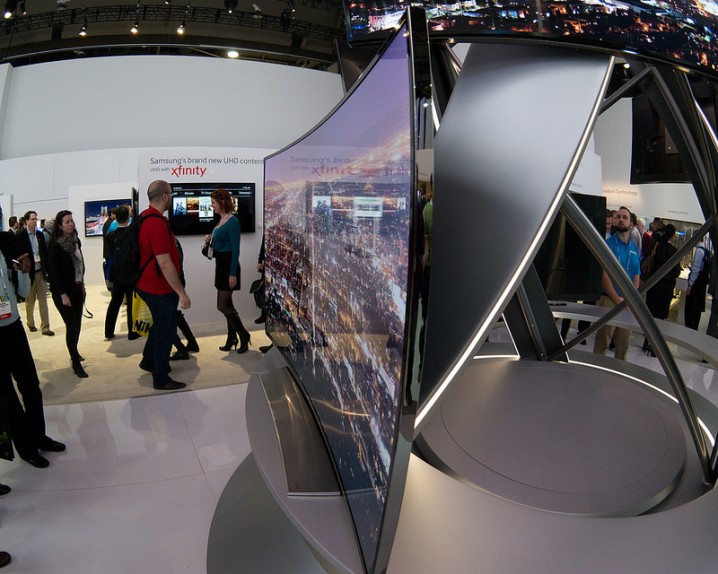 Samsung Curved TV
Both Samsung and LG showcased their gargantuan curved HDTV screens this year. Yes, curved screens. Big, curved screens, because your usual flat-screened TV delivering movies with crisp resolutions is just too mainstream.
The Samsung Bendable television is only 85 inches in width, which seems small compared to its 105-inch curved TV, also unveiled at CES 2014, but the cool thing about this TV is that the frame of the TV starts of flat, and can be curved inwards by using a remote control. This model is only a prototype though and no word yet if Samsung is planning on manufacturing it. On the other hand, Samsung's 105-inch curved TV has ultra high-definition with four times the resolution and pixels of full HD. Its curved screen is said to give viewers a panoramic effect which makes the display seem bigger.
LG also rolled out a massive 105-inch curved 4K TV, ridiculously priced at $69,999. LG's 105-inch curved TV screen is wider than most TV with an aspect ratio of 21.9. Most HDTV's have an aspect ratio of 16.9.
2. Wearable Tech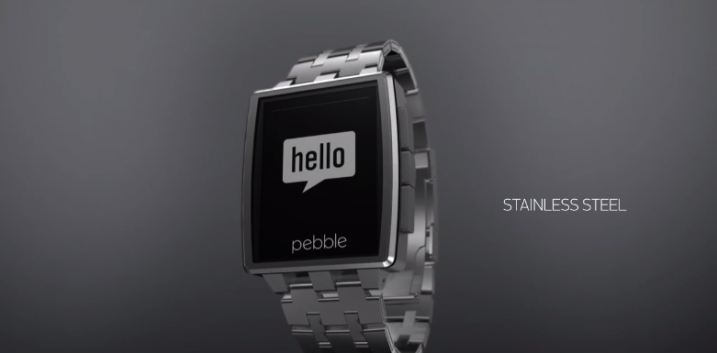 Pebble Steel Smartwatch
Wearable tech or devices are accessories and clothing with computer and advanced technologies in them. People are taken in with these tiny (usually) devices that go on your wrists, necks and waistbands.
The most talked about wearable tech this year is the Pebble Steel Smartwatch. Pebble debuted at CES 2013 and is back this year with a sleek new look, a 2.0 software and the Pebble app store. Made of stainless steel, the Pebble Steel is waterproof and has a battery life of 5 to 7 days. The sleek look of this watch is great for those who want to receive notifications on their watch but don't want something that looks bulky.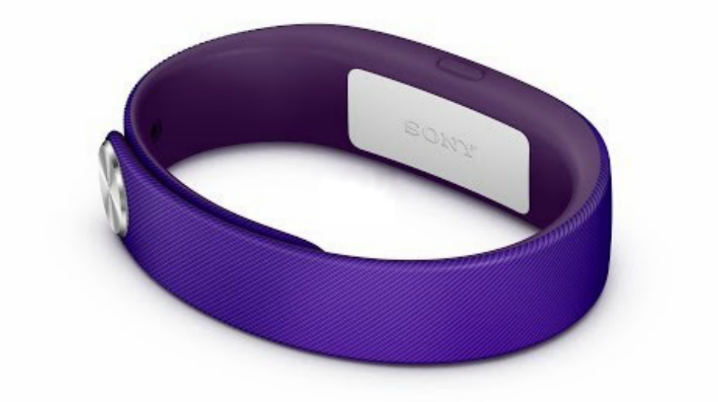 Sony SmartBand
This year also saw a rise in wearable fitness tech and the one we think is worth mentioning is Sony's SmartBand. The SmartBand will record your steps, exercise data and calories burned. It also has Lifelog, an android only application which will measure your physical, social and entertainment activities.
3. 3D Printer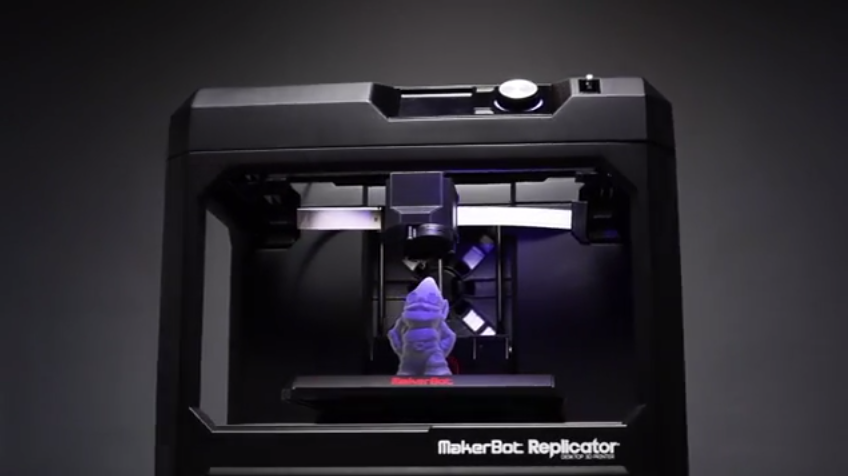 MakerBot Replicator Desktop 3D Printer (5th Generation)
Although it is not a new technology (3D printing was introduced in the 1980s), 3D printing is set to take over the world. Pretty soon every home will be equipped with a 3D printer. And we do not mean the big, industry type 3D printers, but something a little bigger than an inkjet printer.
The MakerBot launched three 3D printers including the Z18 which is a slightly larger 3D printer made for industrial use and can print up to 10 items at one go. This slightly larger 3D printer was designed to print larger items (12 inches x 12 inches x 18 inches). The company also introduced a smaller, more affordable model for household use, the MakerBot Replicator Mini. The people at MakerBot also introduced a number of new applications for desktop and mobile use to create 3D designs for printing. MakerBot's 3D printers are all Wi-Fi enabled.
SEE ALSO:
4. Solar-Powered and Hydrogen Fuel Cell Cars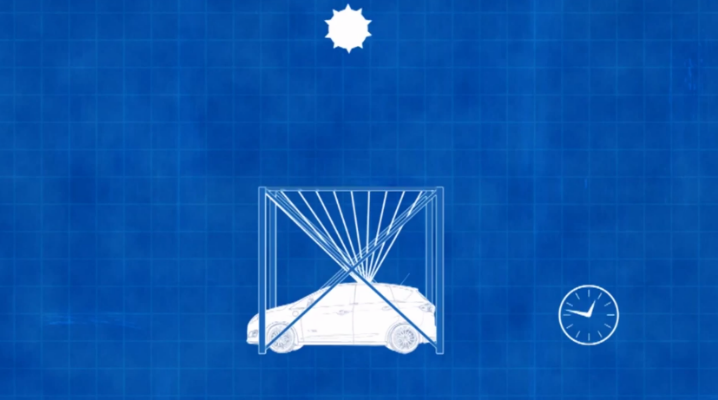 Ford C-MAX
Cars were also a big thing at this year's CES with automakers featuring solar-powered cars, hydrogen fuel cars, cars where drivers can start with a smartphone or tablet application and cars with Android applications in them. But the one we want to highlight is Ford's C-MAX Solar Energi Concept car. This car is almost entirely fuelled by the sun (that's right). Although the people at Ford say one will not have to depend on power outlets or charging stations for fuel, the car does come with a charge port so you can fuel it at a charging station like how you would with other solar-powered vehicles. Ford's C-MAX has a solar panel roof which uses a concentrator lens (something like a magnifying glass) to attract sunlight in to fuel the car. A fully charged C-MAX will have up to 620 miles to burn.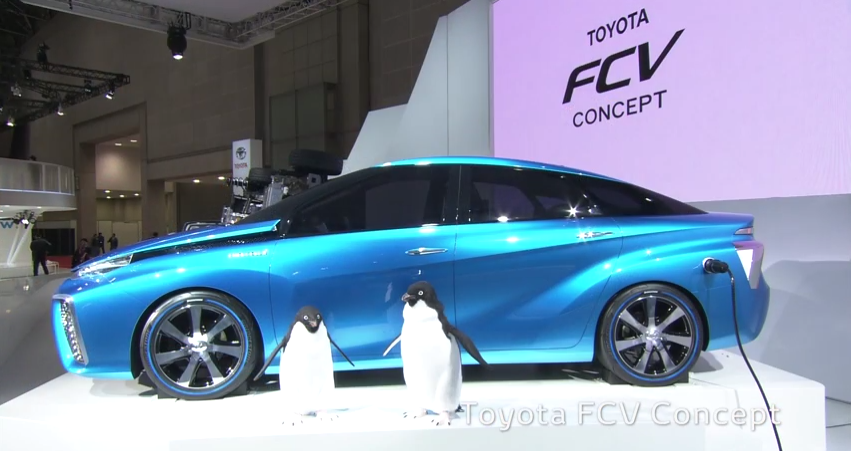 Toyota Fuel Cell Car
This year's CES 2014 also saw Toyota unveiling more details on its Fuel Cell car. The eco-friendly alternative to gasoline engines uses the same Hybrid Synergy Drive used in the Toyota Prius, but swaps out its petrol engine for a hydrogen fuel cell. A single fill up will fuel the car for 480km and can also power a house for a full week! The only thing coming out of this car is water vapour.
SEE ALSO: Hybrid Cars in Malaysia: An Overview
AND: Electric Cars in Malaysia: An Overview
5. Gadgets for Gamers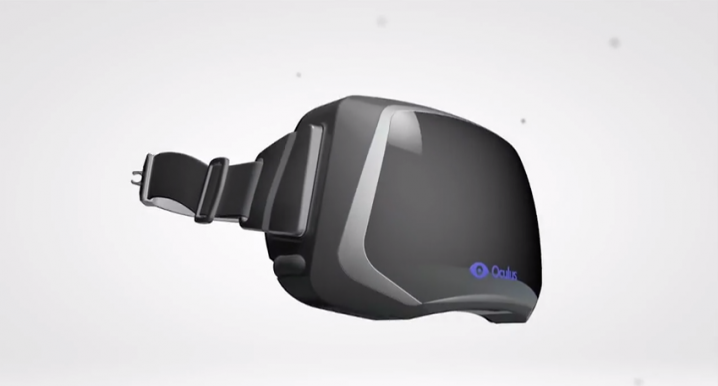 Oculus Rift
There were a few gaming products released at CES 2014 that is bound to get the attention of avid gamers and one of it is the introduction of virtual reality headsets without any kind of motion blur. Most of the virtual reality headsets introduced so far are known for causing queasy stomachs due to motion blur. Not anymore though. Oculus Rift 'Crystal Cove' headset has an external cameral and sensors to track the position of both your head and body to provide a more accurate simulated movement. It also has a 1080p OLED display for improved clarity.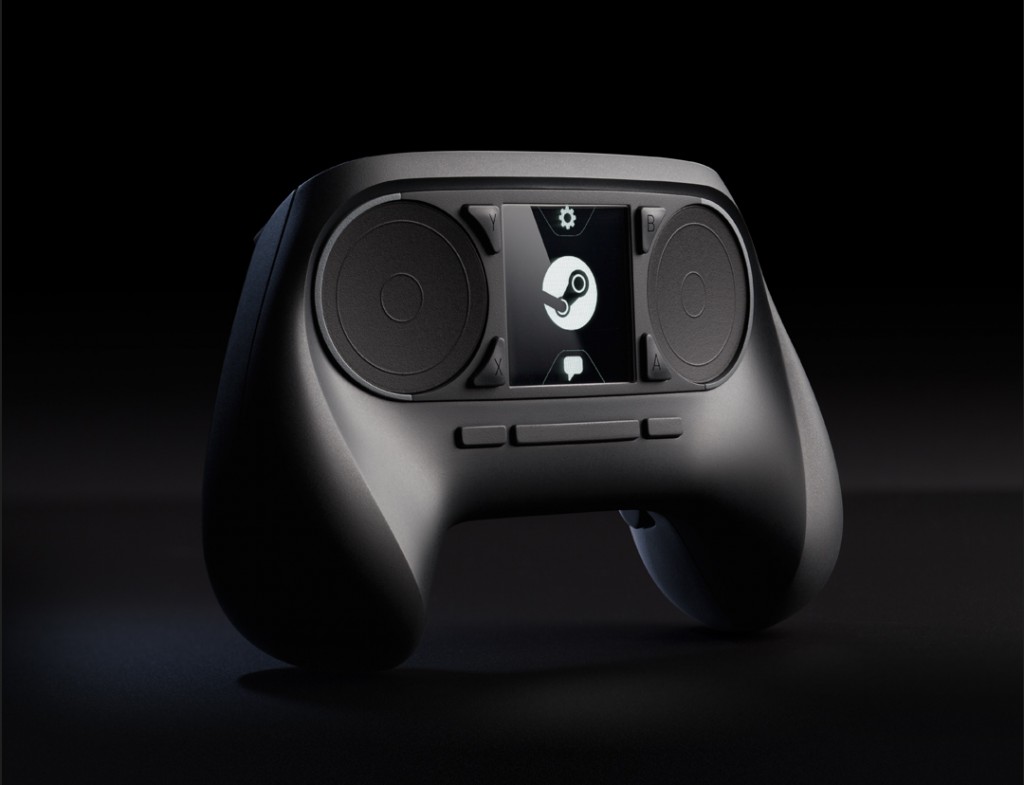 Valve Steam Controller
Another product bound to get gamers excited is the Valve Steam Controller. Valve unveiled 13 Steam Machines at CES 2014 but the one that got the most attention (we think) is the Valve Steam Controller which is said to be insanely light, remarkably precise and unique. Although most hardcore gamers will feel that controller precision is best with a mouse and a keyboard, the Valve Steam Controller is worth a try.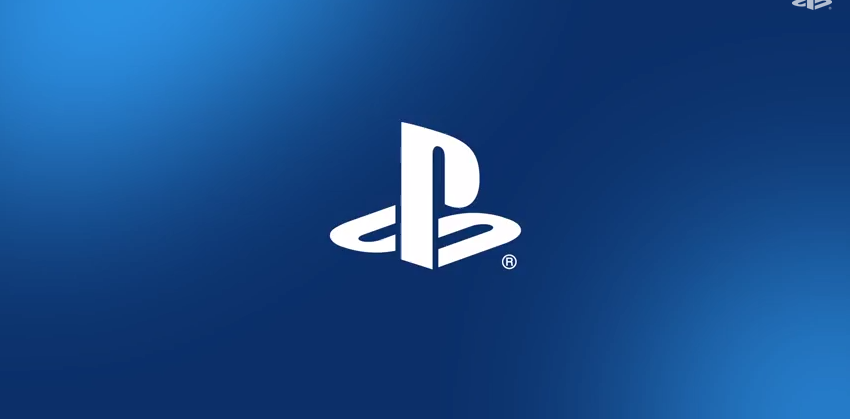 PlayStation Now
Another popular mention at CES 2014 is from Sony. The company has introduced a new way for fans to play Sony's last-gen games which is through a streaming program, kind of like Netflix. To play, one will have to subscribe to the service which can be streamed on the PS4, PS3 and the new Sony Bravia televisions. Gamers can also choose to rent individual games instead of subscribing to the whole package. If this works, gamers can say bye bye to bulky consoles and just stream games from the PlayStation 3, PlayStation 2 and original PlayStation catalogue through a cloud gaming service. According to Sony, one will only need a download speed of 5Mbps for perfect streaming.
6. Robots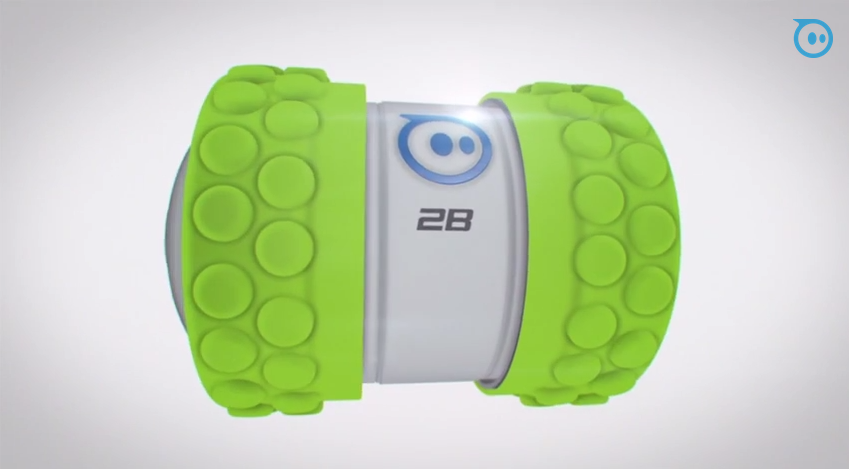 Orbotix Sphero 2B
Robots have always been a fascinating thing for people and from what we hear, robotic products were all over this year's CES.
Orbotix showcased a next-generation upgrade from its Sphero robotic ball toy, the Sphero 2B. The Sphero 2B is a pretty cool toy to play with and one can control it using a remote control. It can also be paired with your smartphone or tablet. This wheels on the ends of the cylindrical device allow you to drive it around using your remote or smartphone. Playing augmented reality games with the Sphero 2B is apparently a lot of fun and one can also use it as a virtual pet. There are a number of first and third party applications you can download to make full use of the Sphero 2B as well.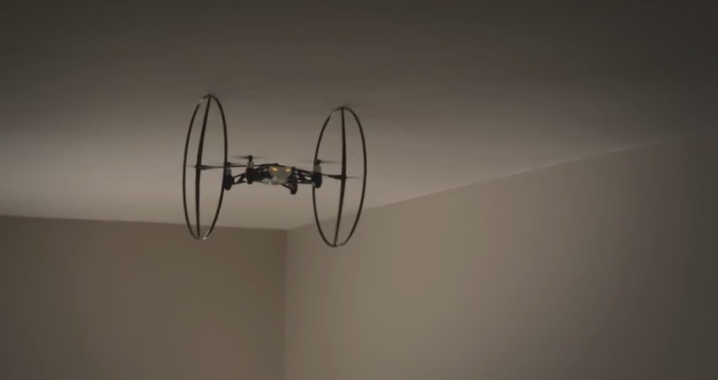 Parrot MiniDrone
Parrot, well-known drone maker showcased two cool gadgets at CES 2014. The MiniDrone and the Jumping Sumo. The Parrot MiniDrone can be controlled through your smartphone or tablet. The MiniDrone is a small quadcopter that can fly on air and roll on the ground. The Jumping Sumo is a remote-controlled ground bot that can leap into the air using a high-powered piston. These robots are mainly used for fun and games so don't expect them to take over the world anytime soon.
What was your favourite product or trend at CES 2014?
SEE ALSO: More Tech Stories Recently Published on Leaping Post
---
"ExpatGo welcomes and encourages comments, input, and divergent opinions. However, we kindly request that you use suitable language in your comments, and refrain from any sort of personal attack, hate speech, or disparaging rhetoric. Comments not in line with this are subject to removal from the site. "
Comments