Although 3D printing made its first appearance in the 1980s, the technology is only now beginning to appeal to a wider commercial audience due to its increase in affordability and ingenuity. The idea behind it is brilliant: a machine that allows you to print essentially any 3D object. All you have to do is use a template. With a 3D printer, you can create anything your mind can come up with, as long as you've got the materials, some time, and the correct design template. Here are just a few surprising things you can now make with a 3D printer.
SEE ALSO: 3D Printing in Malaysia: What You Should Know
1. Food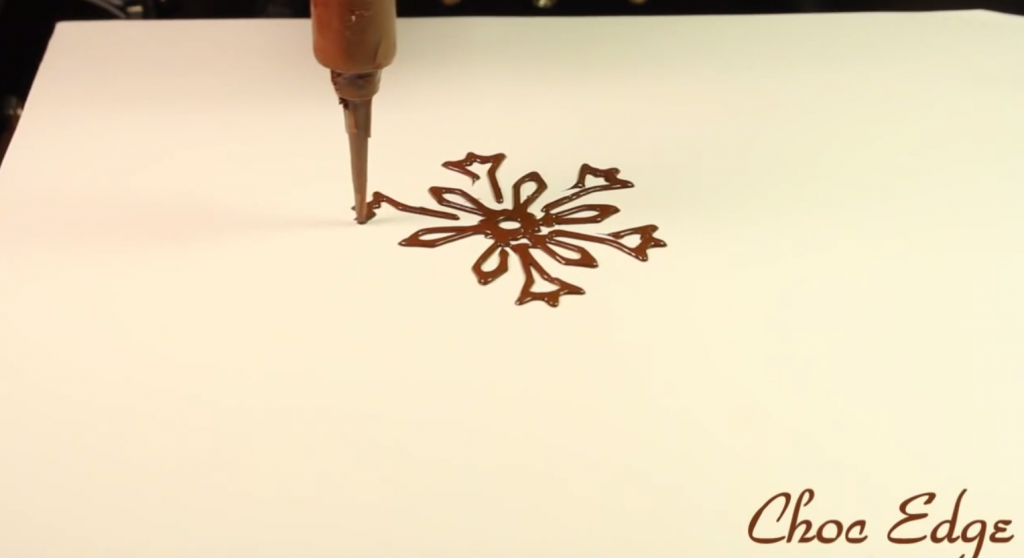 If you thought that we couldn't make anything edible with a 3D printer, you're dead wrong. NASA itself is funding a 3D printing project, in hopes of developing the technology to feed astronauts in space one day. Here's an example of a food item that's already been created via 3D printing: Pizza. Want another example? How about chocolate? Is that the sound of chocolate pizza party invitations being sent out?
2. Replacement body parts

In 2012, Dutch doctors and engineers used a 3D printer made by LayerWise to print a customized three-dimensional prosthetic lower jaw for an 83-year old woman suffering from chronic bone infection. Additionally, kidneys, ears, bones, blood vessels and skin have all been successfully 3D-printed by American scientists. This will eventually lead to more successful medical treatments at reduced costs, which is good news for everyone — even animals.
3. Clothes
Yes, you heard me, printing clothes is completely possible too. By combining 3D scanning and printing, you can print dresses, shirts, and other clothing items to fit you perfectly. Essentially, 3D printing will make clothes look better on every individual. To state the obvious, 3D-printed clothes can be fashionable too. Just take a look at the latest collaboration between Belgium-based 3D-printing innovators Materialise and Malaysian designer Melinda Looi. To sum up, 3D printing could very well provide regular people with a level of customization previously unheard of. I, on the other hand, want 3D-printed chainmail.
4. Musical Instruments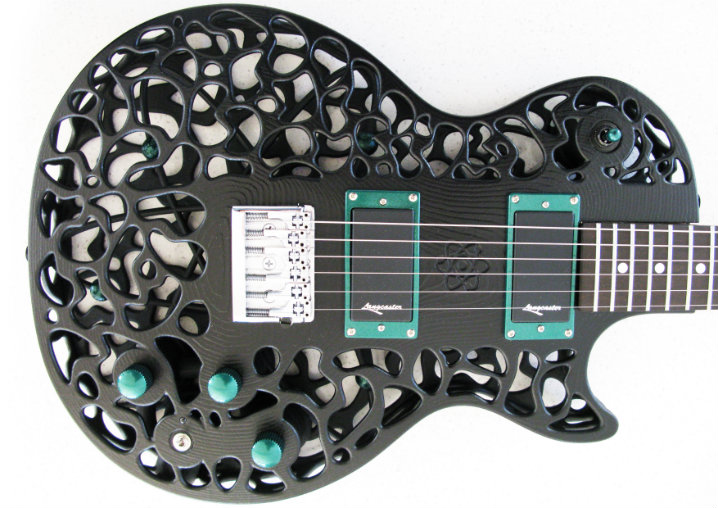 Music, where would we be without you? Thanks to science and 3D printing, we can now print our own musical instruments. People have 3D-printed guitars, violins, and even a Japanese Shakuhachi flute. Not into any of these options? With technology rapidly advancing, it will only be a matter of time before we get to rock out to a 3D-printed 50-piece drum kit.
5. Another 3D Printer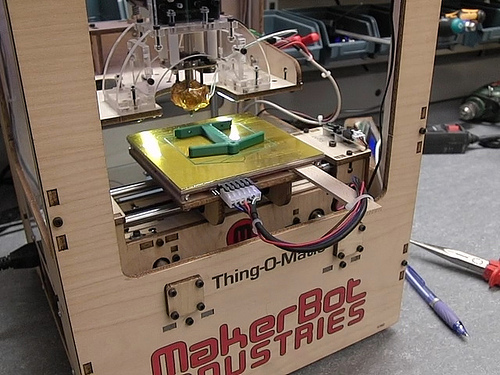 If the thought of the rise of sentient self-replicating machines instantly unsettled your mind when you read this sub-heading, you probably aren't alone. However, fret not, for these machines require human action for successful assembly. Essentially, users can use a 3D printer to produce another 3D printer by printing parts and modifications. Comes in handy if you want to make a printer for a friend, or, you know, if you want to create your very own printer army.
6. Cars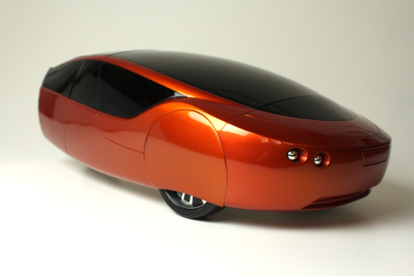 You read that word right: Cars. You can print your very own car, provided that you have all the necessary materials and an assembly line to make it fully functional, of course. Meet Urbee 2, which aims to make 100% of its parts 3D printable. Furthermore, this car is cheaper and more fuel-efficient than most commercial vehicles today.
7. Camera Lens
So, let's say you already know how to take a really good picture. You're good at fiddling around with the manual settings on your camera, unlike 80% of camera owners out there. Why not take your photography game to the next level and create your own homemade camera lens? The camera lens above was made both with a machine and by hand (NC, 3D Printer, laser-cutter), according to its creator. With some tweaks, you can also create your own visual filters and effects. Neat.
8. Drones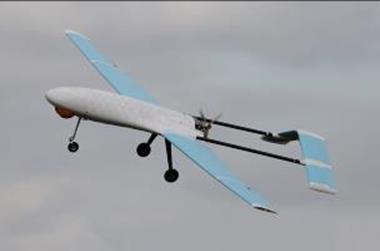 Photo Credit: Sulsa
Southampton University has developed the SULSA (Southampton University Laser Sintered Aircraft), the world's first fully printed and unmanned aircraft. It was built in seven days with a budget of £5000. What's more, 3D printing allowed to the plane to be built with elliptical wings (otherwise a normally expensive feature), which improve aerodynamic efficiency and minimize drag. Enter into a new world of personal espionage.
9. Art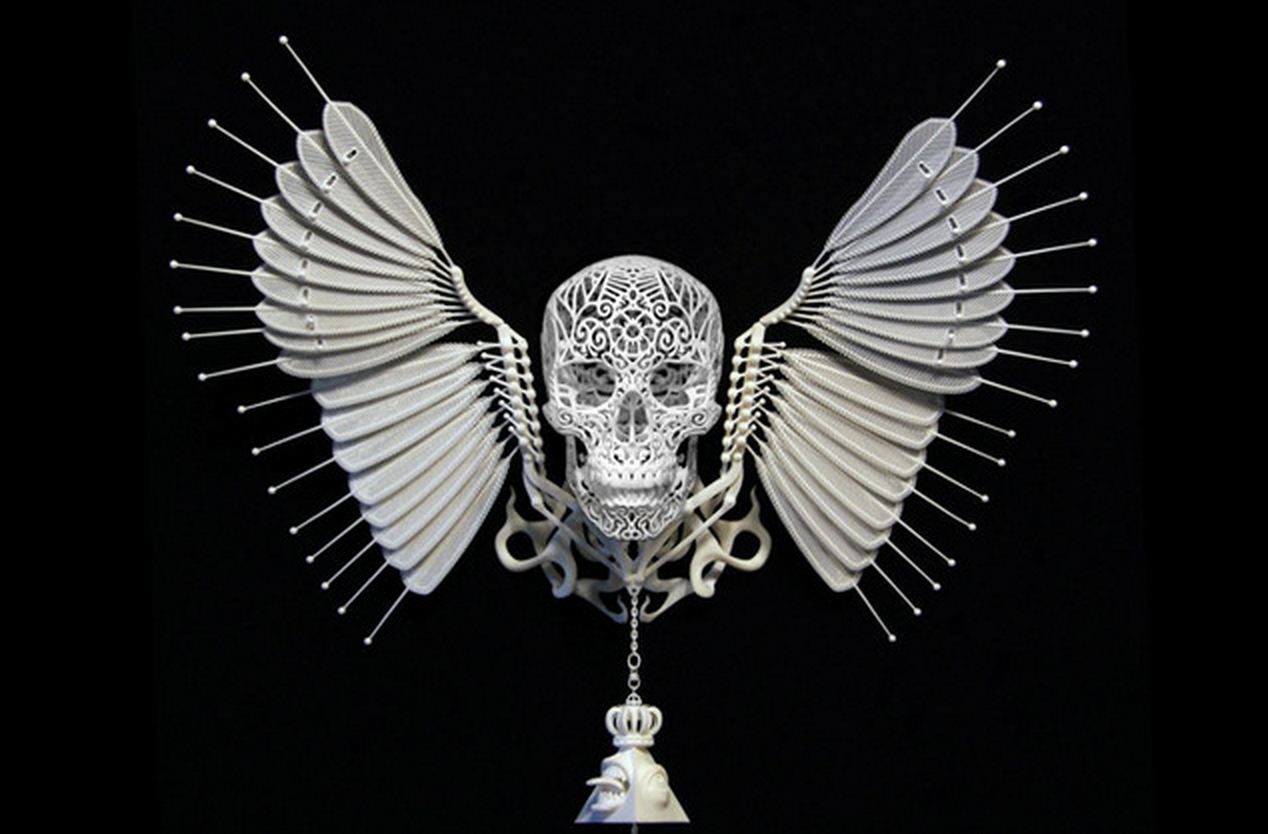 Artists love breaking boundaries. Using their imagination, they use a wide variety of things to bring their artistic vision to life. With 3D printing, artists can use a CAD (computer aided design) program to make art with mechanical precision. Check out this Kickstarter artpiece. This opens up a whole new realm of possibilities for all you creative types out there.
What Do You Think?
Do you think 3D Printers will become a typical household item in our lifetime? Vote below and/or post a thought in the comments below.

Source: Engineering.com
MORE 3D PRINTING STORIES:
---
"ExpatGo welcomes and encourages comments, input, and divergent opinions. However, we kindly request that you use suitable language in your comments, and refrain from any sort of personal attack, hate speech, or disparaging rhetoric. Comments not in line with this are subject to removal from the site. "
Comments