The year is about to end and to celebrate; we decided to walk down memory lane by taking a look at some of the headlines published on Expat Go Malaysia this year.
Below are 36 headlining news featured on Expat Go Malaysia for the year 2014.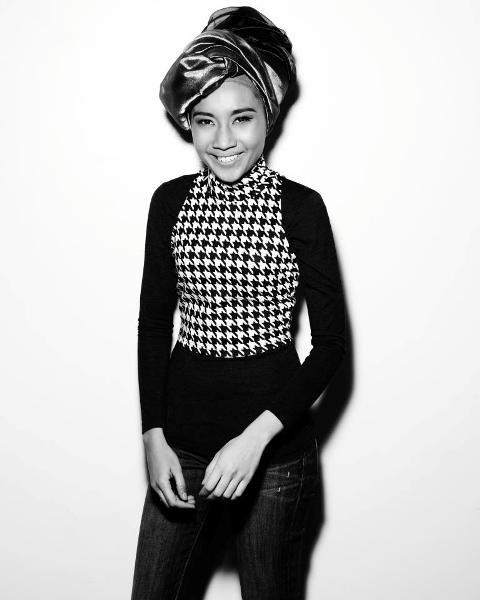 Published: 8 January
The Huffington Post released a list of 20 artist to start listening to in 2014 and Malaysian singer Yuna was mentioned.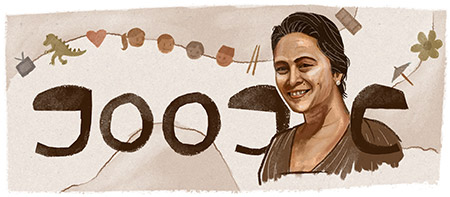 Published: 8 January
Google paid tribute to renowned Malaysian filmmaker, writer and scriptwriter, the late Yasmin Ahmad, with a doodle on its homepage logo. The doodle was in conjunction with her birthday and her achievements.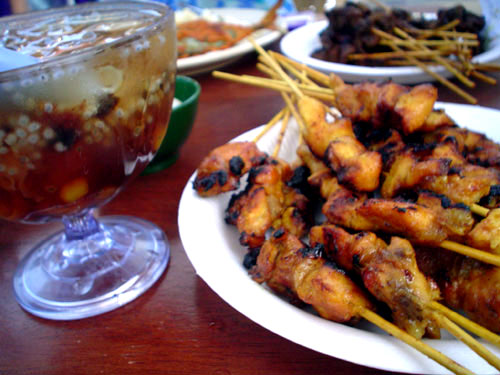 Published: 5 February
In an article published by British daily The Independent, Lonely Planet, a renowned travel guide, listed Penang as a top culinary spot for 2014.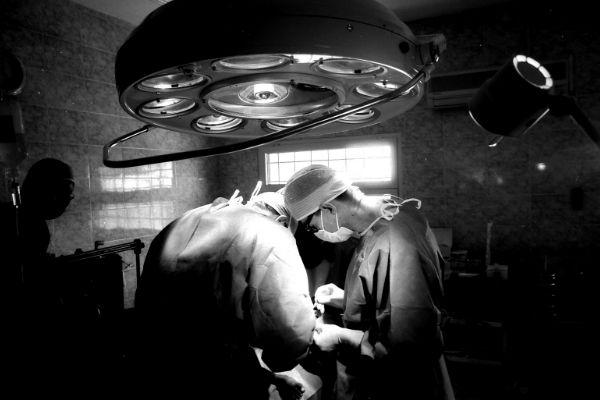 Published: 12 February
American publication International Living ranked Malaysia's healthcare as the third best worldwide among 24 countries.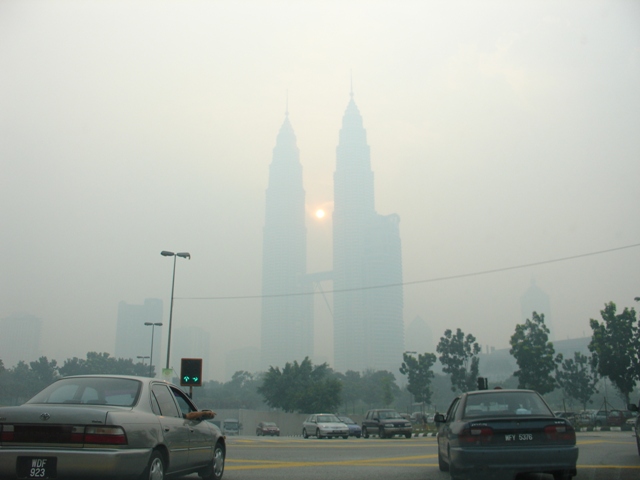 Published: 14 March
The haze condition in the nation reached a dangerous level early March with some areas hitting hazardous Air Pollution Index (API) levels.
Published: 25 March
Prime Minister Dato' Seri Najib Razak called for a press conference at PWTC, on the 24th of March, to announce that based on new data received, MH370 ended in the southern Indian Ocean.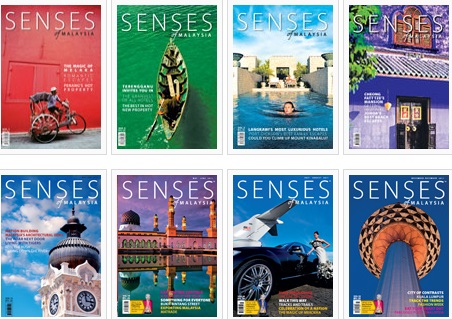 Published: 21 February
The Expat Group's Senses of Malaysia magazine was honoured once again at the 2012/2013 Malaysia Tourism Awards gala dinner, when it picked up an award for the "Best Tourism Magazine."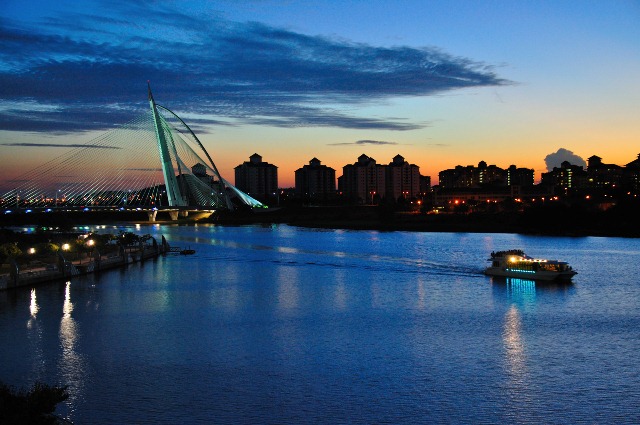 Published: 27 February
Malaysia is one of the best places in Asia to retire, according to International Living, a website and newsletter focused entirely on living overseas.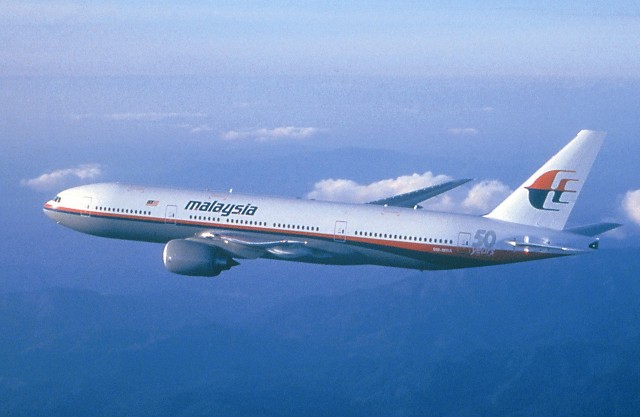 Published: 10 March
On March 8, 2014, Malaysia Airlines released a statement confirming that flight MH370 had lost contact with Subang Air Traffic Control at 2.40am (on 8 March). The flight was carrying a total number of 227 passengers (including 2 infants), 12 crew members. The passengers were of 14 different nationalities.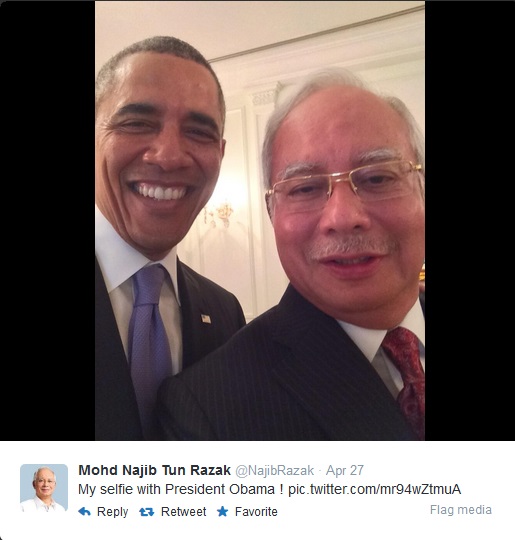 Published: 28 April
Prime Minister Najib Tun Razak posted a 'selfie' with President Barack Obama on his twitter page. The photo was taken during Obama's visit to KL.
Published: 2 May
The new budget terminal received its first inbound flight on the 2nd of May, Malindo Air, which flew in from Kota Kinabalu, at 12.05am.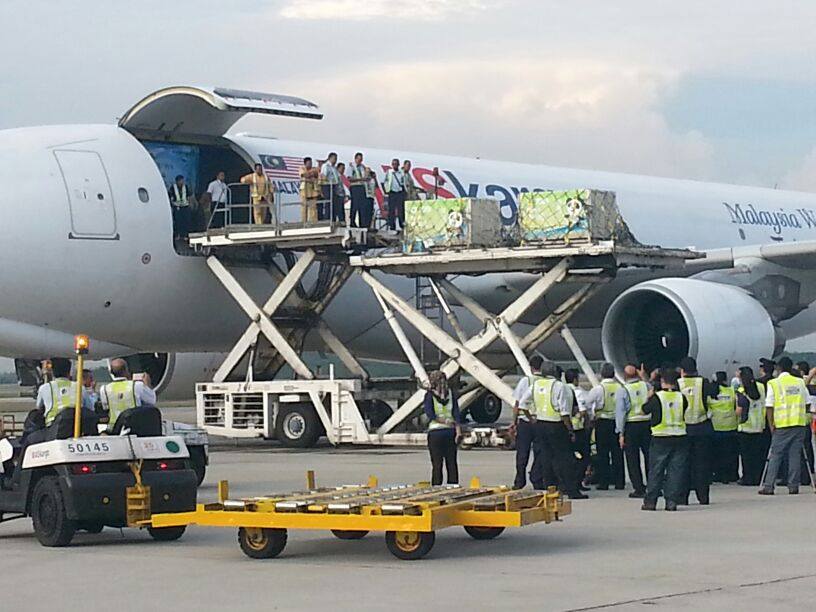 Published: 21 May
The two pandas from China arrived in Malaysia, in May this year. Both pandas were given a water cannon salute by Malaysia Airport Holding Bhd (MAHB) upon their arrival at the MASKargo Complex at KLIA.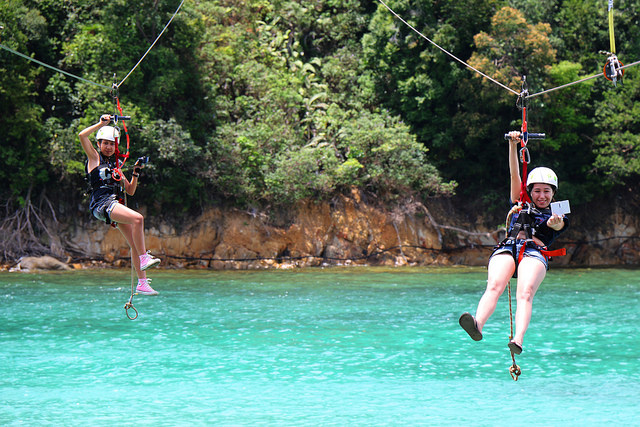 Photo Credit: Says.com
Published: 9 June
Sabah is now home to the world's longest island zip-line which is located at the Tunku Abdul Rahman Marine Park.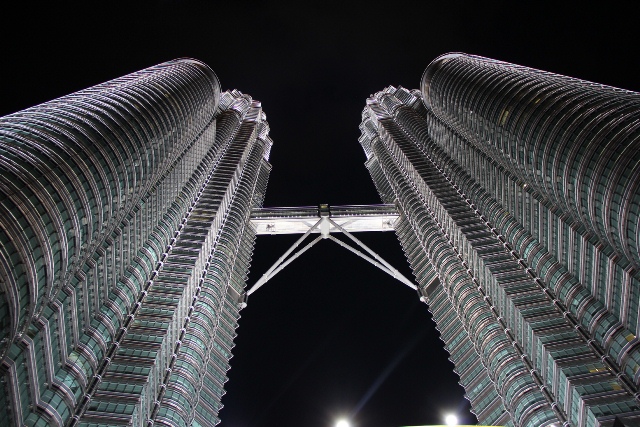 Published: 10 June
The latest International Comparison Report produced by the World Bank ranked Malaysia as the world's 27th largest economy.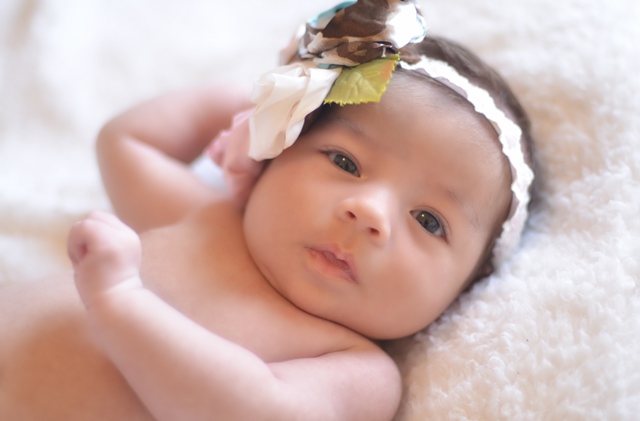 Published: 18 June
According to a 2013 survey from the US Social Security Administration, American parents are naming their children, specifically their baby girls "Malaysia."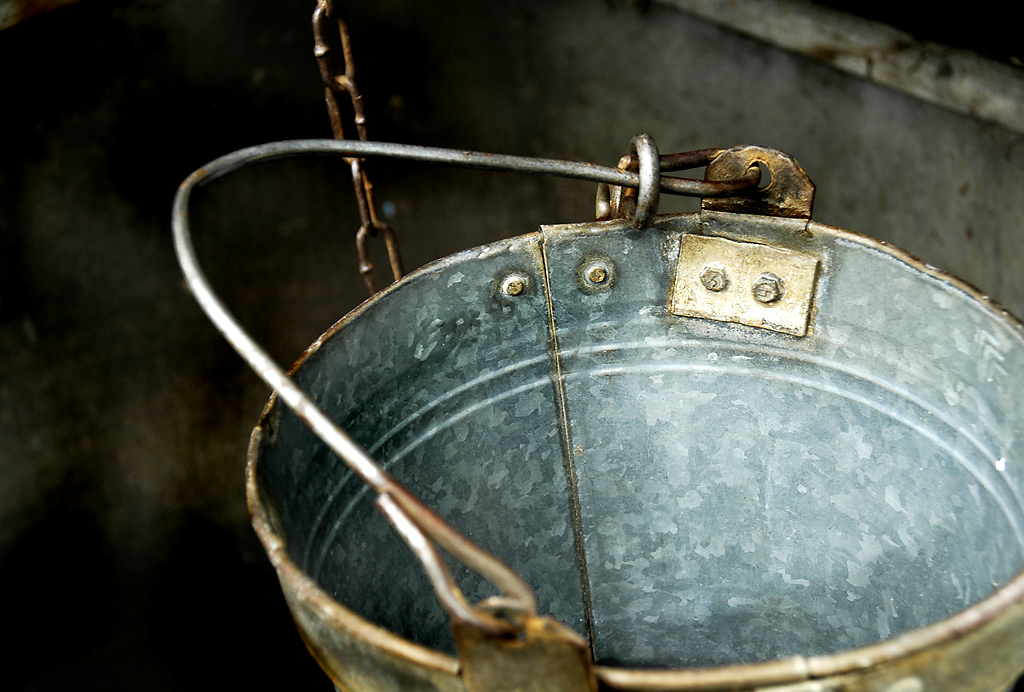 Published: 27 June
Low water levels at treatment plants in Selangor and Kuala Lumpur resulted in water disruptions affecting over 700,000 households in the Klang Valley.
Photo credit: CaterhamF1 / Foter / Creative Commons Attribution-NonCommercial-NoDerivs 2.0 Generic (CC BY-NC-ND 2.0)
Published: 27 June
Forbes Asia's latest Heroes of Philanthropy list included four philanthropic Malaysians; AirAsia's Tan Sri Tony Fernandes; business man Tan Sri Syed Mokhtar Al-Bukhary who controls MMC Corp. and DRB-Hicom; Managing Director of the Body Shop Malaysia, Mina Cheah Foong; and CEO of MBF holdings, Ninian Mogan Lourdenadin.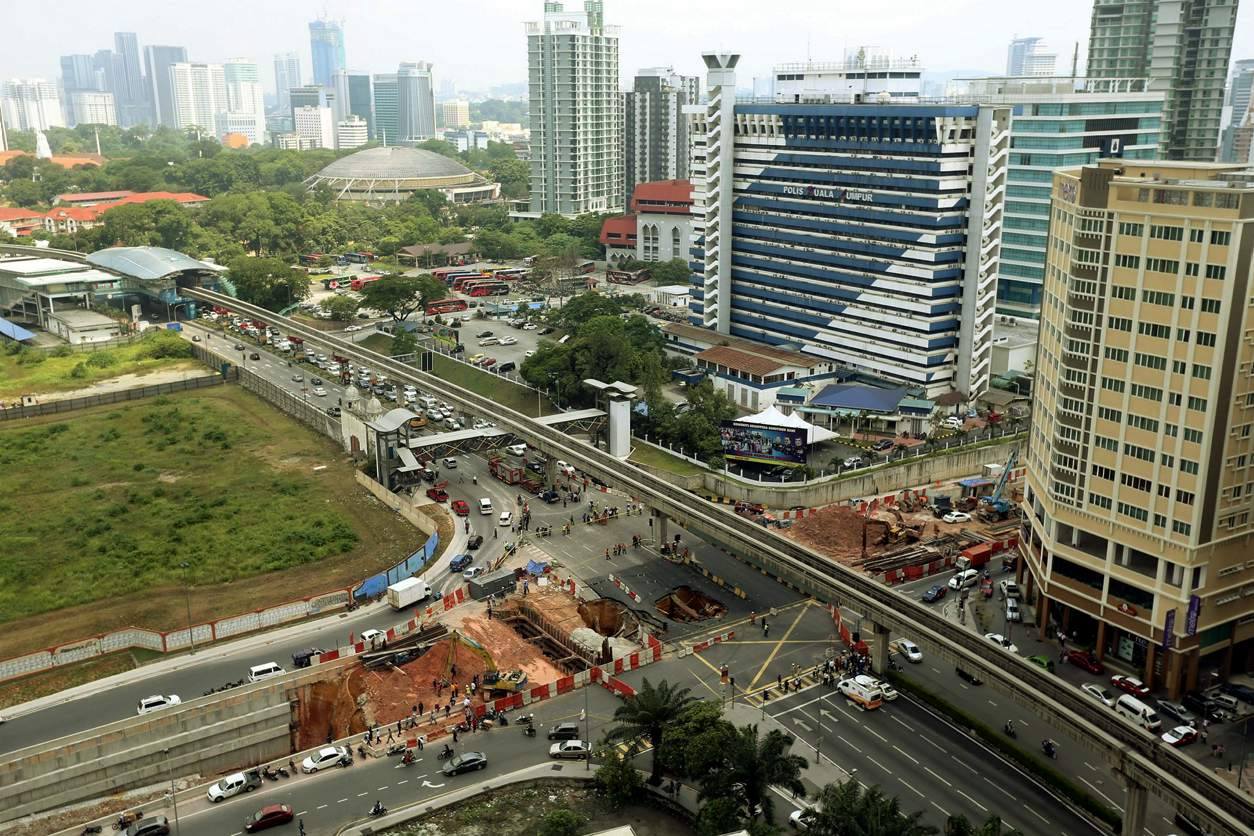 Photo Credit: NST Online, Facebook
Published: 2 July
Part of the road at the intersection of Jalan Pudu and Jalan Hang Tuah, where an underground tunnel was being constructed, collapsed. The tunnel, part of the Pudu underpass project by the Kuala Lumpur City Hall (DBKL,) sunk at about 10.38am and again at 12.20pm on the 2nd of July.

Published: 9 July
The Expat Group introduced its brand new website, Eat Drink, in July this year. Eat Drink is jointly operated with leading Malaysian restaurant blogger, Sean Yoong.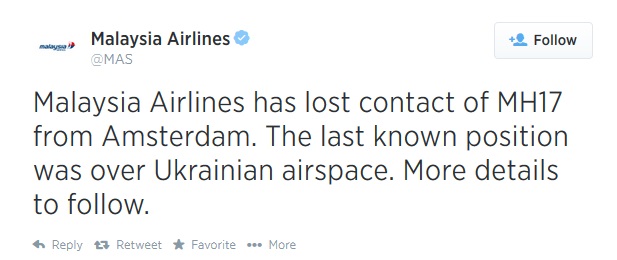 Published: 18 July
A Malaysia Airlines plane carrying 280 passengers and 15 crew members on-board crashed in Ukraine, near the Russian border. The Boeing 777-200 was flying from Amsterdam to Kuala Lumpur.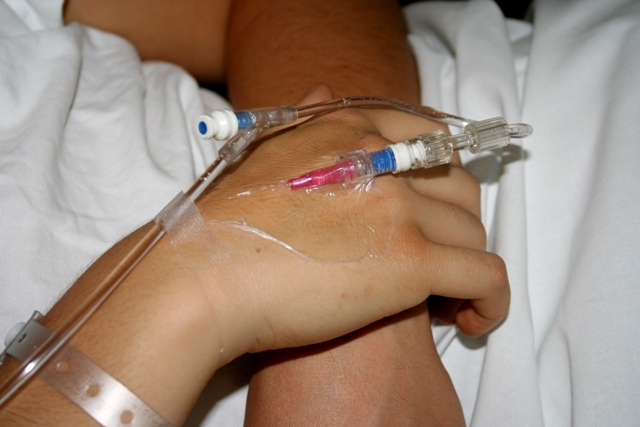 Published: 4 August
All major entry points in Malaysia are under an Ebola virus alert. This includes the Kuala Lumpur International Airport (KLIA).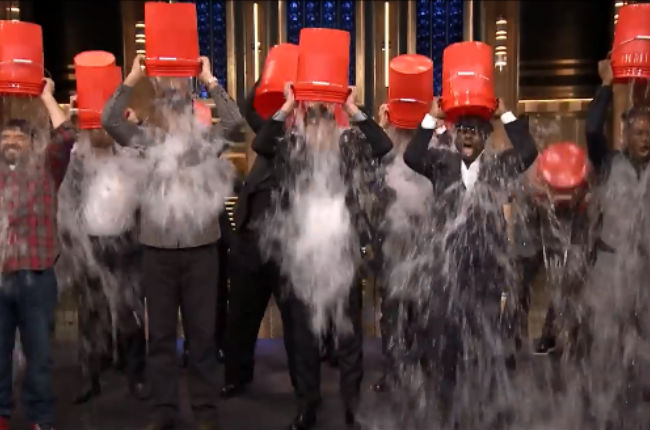 Published: 22 August
Videos of people dumping a bucket of ice water on themselves went viral early this year, with even celebrities taking part in the latest trend; the ALS Ice Bucket Challenge.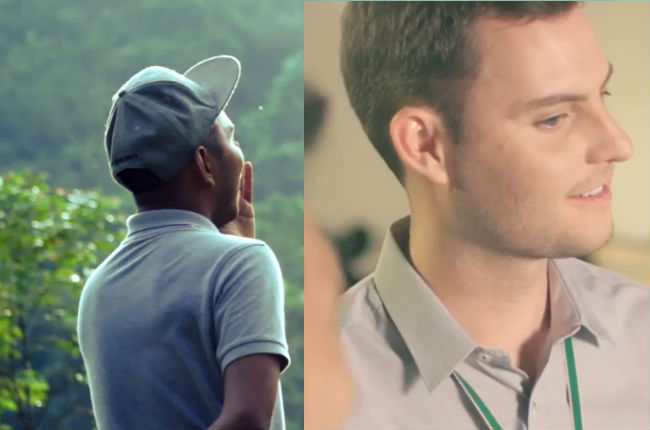 Published: 26 August
Both Digi and Maxis released their Merdeka video and the similarities were obvious. The message is the same, and we think they both got the message across in a light hearted and warm manner.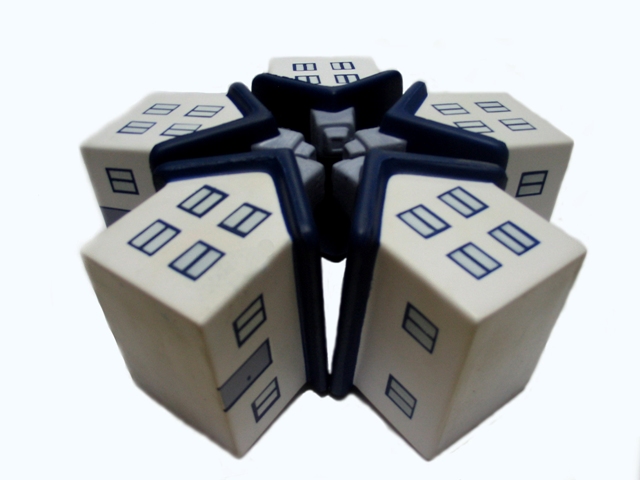 Published: 22 September
As of 1st September 2014, the Selangor Land Office changed the minimum purchase price regulations for foreigners to RM2 million. Foreigners will now have to pay double the amount (the previous minimum price was RM1 million) to purchase property in certain areas in Selangor.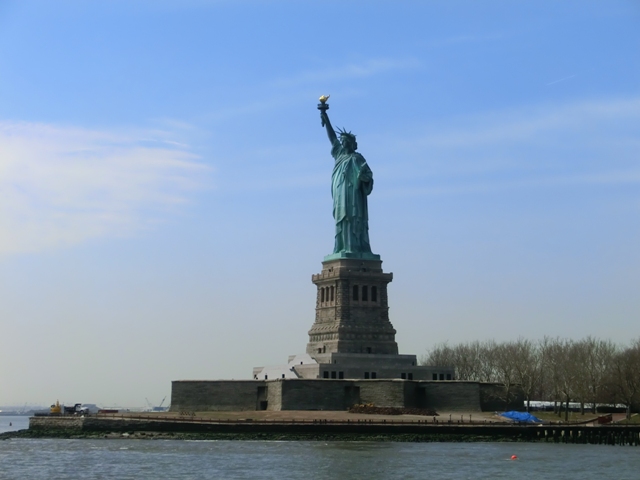 Published: 29 September
Malaysia has plans to join the United States visa waiver programme in the next 18 months, said Home Minister Datuk Seri Dr Ahmad Zahid Hamidi. With the visa waiver programme, Malaysians can enter and stay in the US for up to 90 days for tourism or business purposes, without having to apply for a visitation visa.
Photo Credit: Says.com
Published: 1 October
Google Street View is finally available in Malaysia! Those who use Google Maps can check out some of Malaysia's famous cities, neighbourhoods and landscapes through panoramic street-level photographs.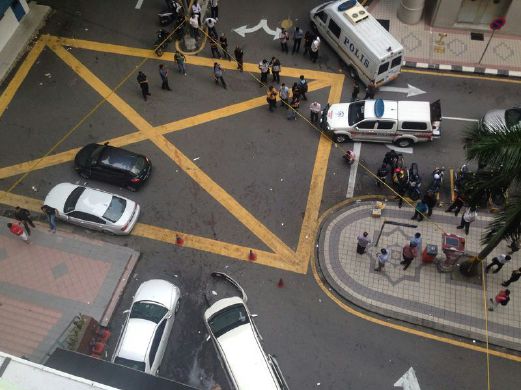 Photo Credit: New Straits Times
Published: 9 October
A bomb exploded at Jalan Bukit Bintang on the 9th of October. The incident took place at 4am when a bomb was (believed to have been) thrown from the second floor of the Sun Complex building in Jalan Bukit Bintang off Jalan Bukit Bintang.
28. The iPhone 6 and iPhone 6 Plus is Now Available on Malaysia's Apple Online Store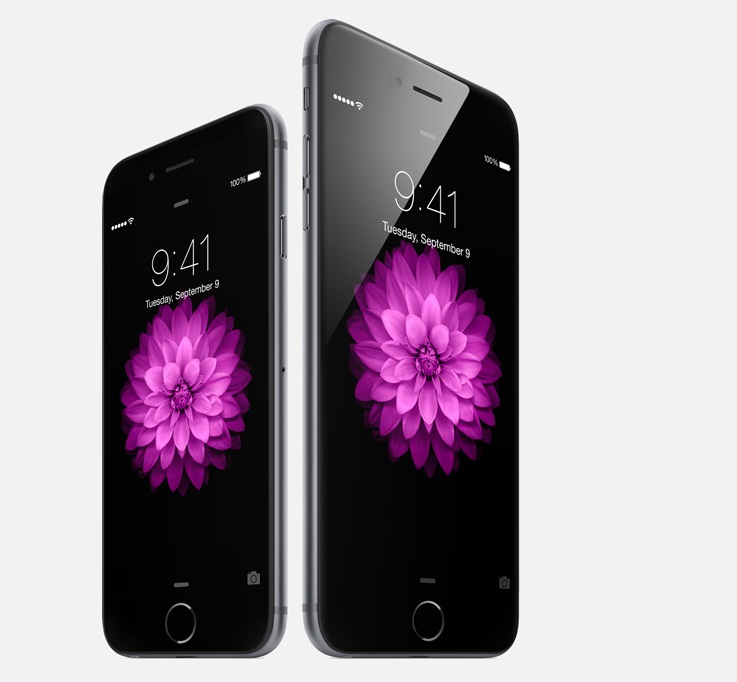 Published: 7 November
Apple fans were thrilled when the iPhone 6 and iPhone 6 Plus was released and made available for purchase on Malaysia's Apple online store.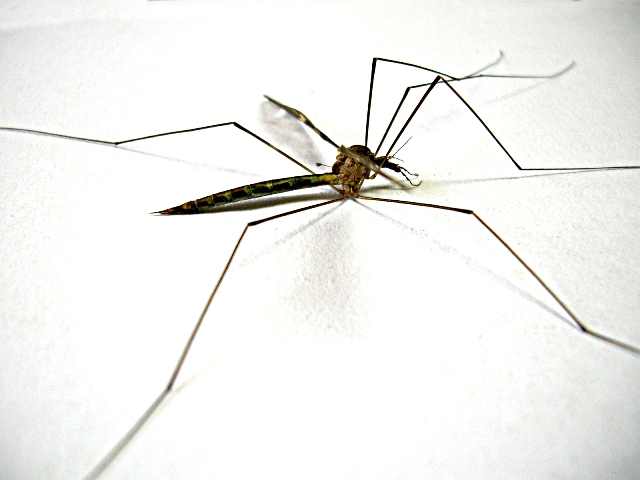 Published: 10 November
French drug maker, Sanofi Pasteur, claimed to have developed a vaccine against dengue that will be ready by next year.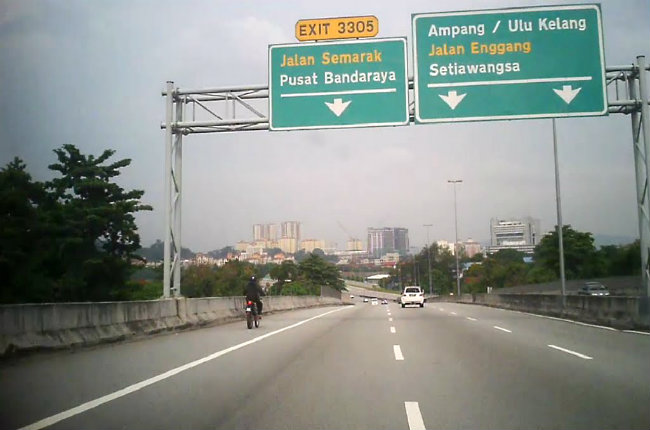 Published: 25 November
Eight roads in Kuala Lumpur were renamed after those who served as head of state of Malaysia. The head of state in Malaysia is known as the Yang di-Pertuan Agong.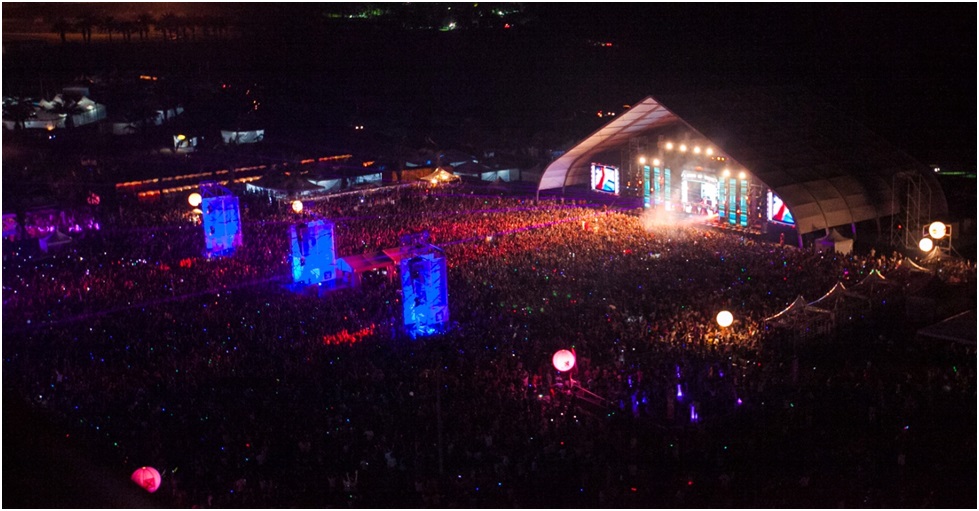 Published: 28 November
Future Music Festival Asia made Malaysia home from 2012 to 2014. After three amazing years and unforgettable good memories, FMFA organisers, The Livescape Group, say that the decision to move the event to Singapore is a progressive next step for the brand.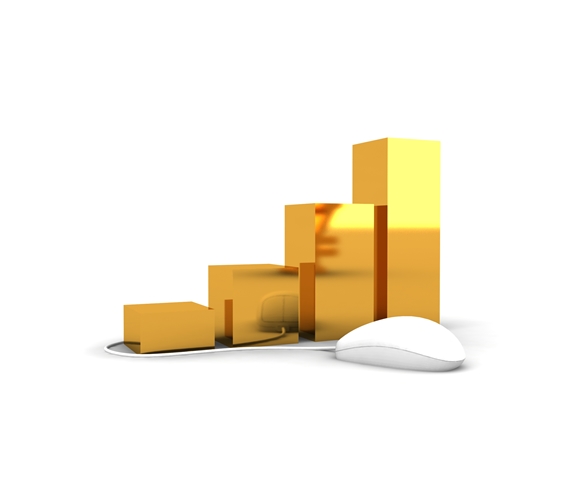 Published: 2 December
The Malaysian ringgit dropped by 2.3 percent early this month. This is the sharpest decline the ringgit has seen since June 1998, during the 1997-1998 Asian financial crises, when the ringgit lost 50% of its value against the US dollar.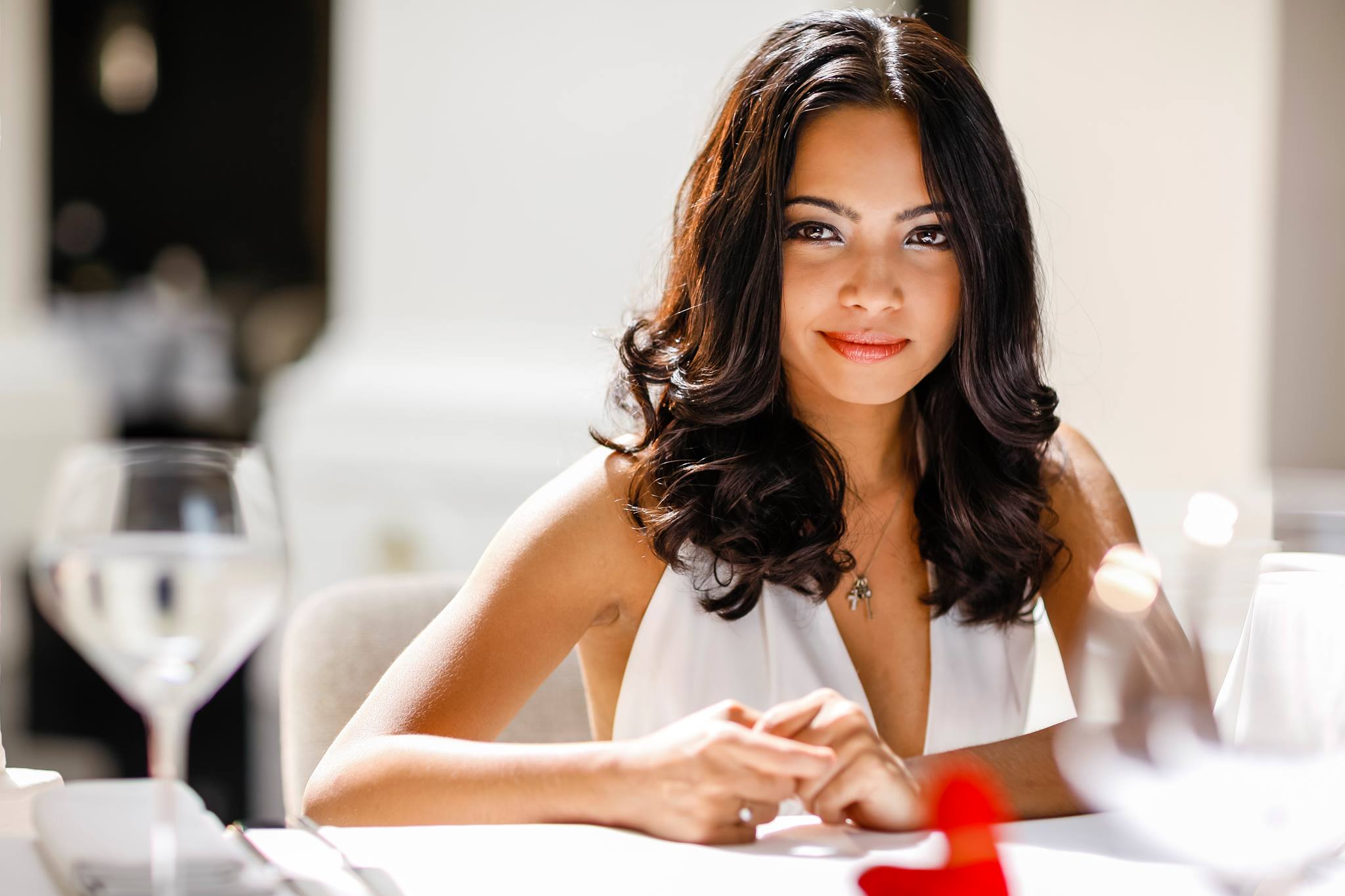 Published: 2 December
Malaysian singer Dasha Logan made it to the No.2 spot on the UK Soul charts with her single Cleverly. The single was originally featured on the No.4 spot, but jumped up two spots in just one week.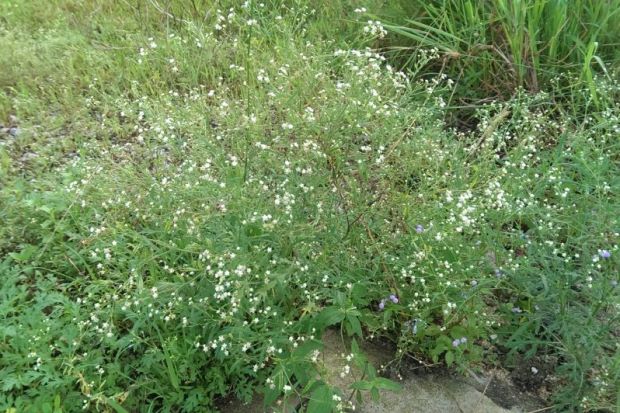 Photo Credit: The Star
Published: 10 December
There's a dangerous weed sprouting up in certain parts of Malaysia. Parthenium hysterophorus was first detected in Ulu Yam, Selangor. But, according to The Star, the plant has now been spotted in Perak, Kedah and Negeri Sembilan.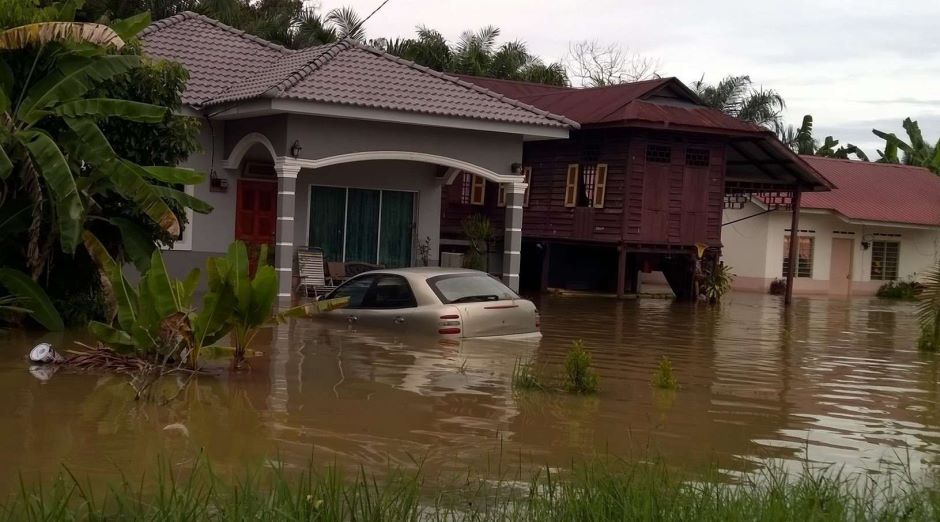 Photo Credit: Saiful Bahri, The Star
Published:29 December
To date, more than 160,000 Malaysians were evacuated due to the flooding situation in Pahang, Kelantan, Terengganu, Johor, Perak and more. The number of evacuees in Pahang is at 35,564. Terengganu has 35,246, Perak has 6,730, Johor has 1,096, Perlis has 195, Selangor has 85 and Negeri Sembilan has 80 evacuees.
Published: 29 December
On 28 December, an AirAsia plane (Flight QZ8501) went missing en route to Singapore. Air traffic controllers lost contact with the plane about an hour after it departed from Juanda international airport at Surabaya, in east Java. The Airbus A320-200 disappeared after the crew had requested for a change of flight plan due to stormy weather. There were 155 passengers and seven crew members onboard the missing plane.
Read more:
---
"ExpatGo welcomes and encourages comments, input, and divergent opinions. However, we kindly request that you use suitable language in your comments, and refrain from any sort of personal attack, hate speech, or disparaging rhetoric. Comments not in line with this are subject to removal from the site. "
Comments