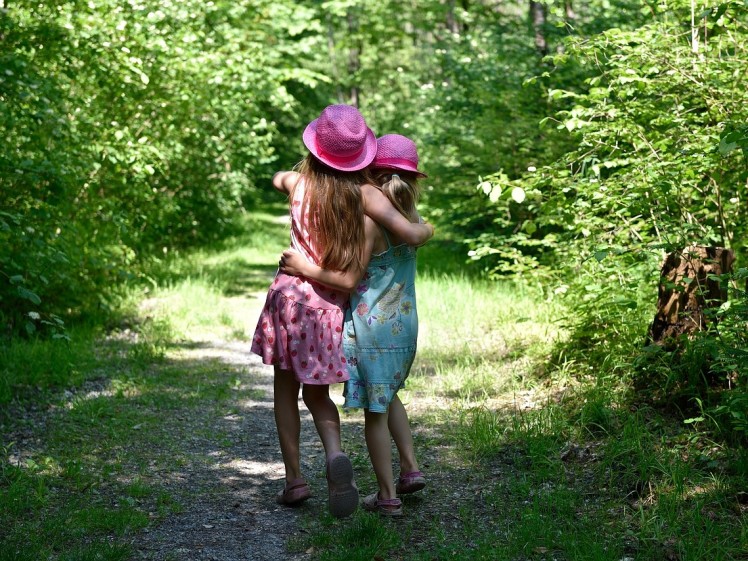 Many of us have heard of the term Third Culture Kids (TCKs). In fact, most of us are raising TCKs. While the world of TCKs appears glamorous, exotic, and privileged, it is not without its challenges.
Definition of TCKs
TCKs are children who have moved in and out of foreign countries as their parents have moved around the world. Born into one culture, raised among others, they are not ''from'' anywhere.
The definition used most often is this one from the late Dave Pollock:
"A Third Culture Kid (TCK) is a person who has spent a significant part of his or her developmental years outside the parents' culture. The TCK frequently builds relationships to all of the cultures, while not having full ownership in any. Although elements from each culture may be assimilated into the TCK's life experience, the sense of belonging is in relationship to others of similar background"
Challenges
I was raised as a TCK myself, and now I'm raising TCKs. In the next few minutes, I will share with you what I know about raising TCKs.
Along with the many benefits come challenges that must be faced with each move the child makes. To describe it in one word, loss. Loss of friends, community, pets. Loss of comfort, stability, a safe and predictable world. Loss of identity. TCKs are losing what they love over and over again. Their losses are often not recognized by their parents, and the problem is unspoken, unrecognized.
They are often told they will adapt to the new place, they will make new friends, they will have a nicer house, etc. Meanwhile, the family is busy trying to settle in the new place and the children don't know how to mourn their losses.
With each move, children cycle through the stages of grief over what they've lost. As Dave Pollock once said, "Most TCKs go through more grief experiences by the time they are 20 than mono cultural individuals do in a lifetime."
We've all experienced the frequent goodbyes, moving to the unknown, and the challenges of adapting to a new pace. And because grief is part of the journey, learning how to grieve well is so important to the well-being of TCKs.
Moving Back Home
One of the most difficult relocations for TCKs is moving ''back home.'' While TCKs are often regarded as foreigners in overseas locations, they are suddenly expected to share the same values and modes of behavior of their 'home' country even if they've never lived there. Parents must remember that their 'back home' is not their kids 'back home.'
For TCKs, questions about who they are, where they are from, what and who they can trust are examples of existential losses with which they must cope.
So, if you're relocating to another place or are returning ''home,'' instead of asking a TCK where they're from, or what's troubling them, ask them where they've lived, what they've left behind. And just listen. Give them the time and space to remember, to be heard, and to heal.
Read more:

---
"ExpatGo welcomes and encourages comments, input, and divergent opinions. However, we kindly request that you use suitable language in your comments, and refrain from any sort of personal attack, hate speech, or disparaging rhetoric. Comments not in line with this are subject to removal from the site. "
Comments