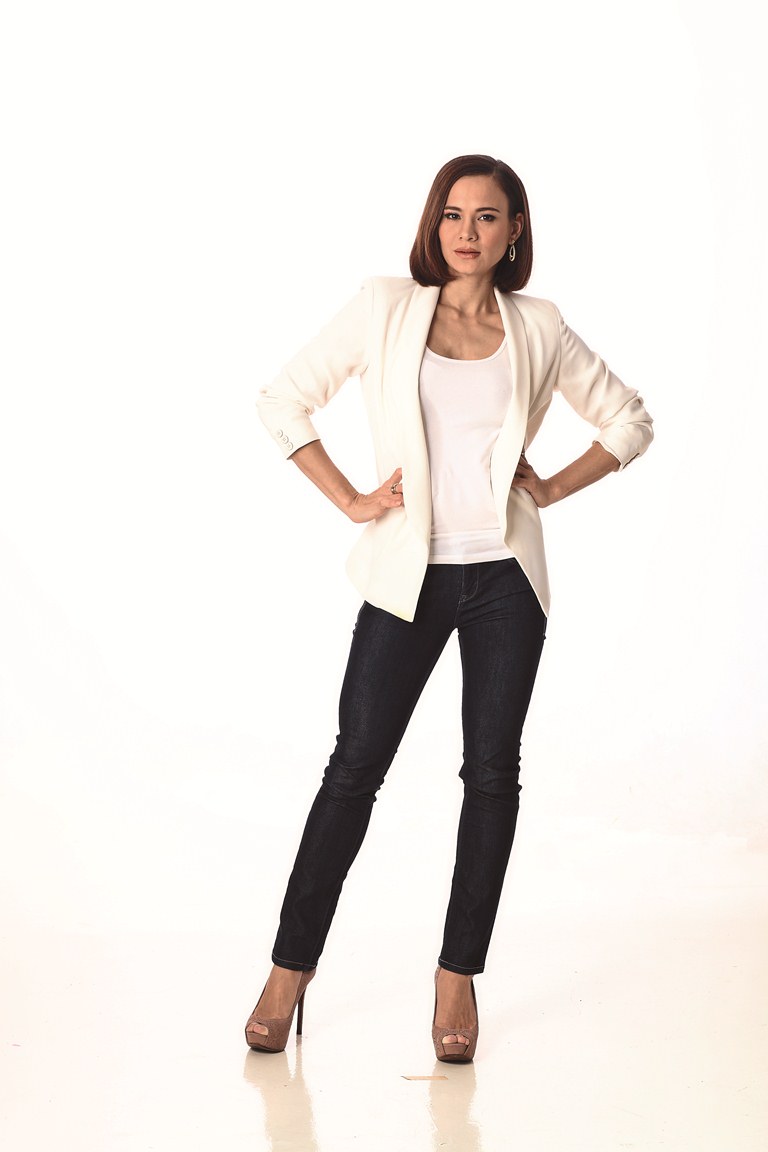 One of Malaysia's sweethearts, Aishah Jennifer Sinclair, has been a familiar face on local TV for over a decade. This year, she migrated her hosting talents to the MIX FM Breakfast Show as a radio DJ. She shares with Sharuna Segaren on how she balances her busy life with her role in the entertainment industry and being a mother of two.
When I met up with Aishah for our interview in the afternoon, she had just wrapped up a shooting for an advertising job, not long after returning from her morning radio show, giving me a glimpse into the hectic life that she leads. Despite her busy schedule, the gorgeous 35-year-old of mixed British and Malay heritage greeted me warmly. I was instantly charmed by her bubbly and friendly personality, just like the many Malaysians around the country who tune in to the popular MIX Breakfast Show on MIX FM every morning during rush-hour traffic. She spoke candidly about the challenges she faces having made the move from TV to radio and how she manages to stay a dedicated mother of two small children while keeping herself grounded.
A Leap of Faith
It all began not long after Aishah was fresh out of university, about to embark on a career in Public Relations. After a year or so in the industry, she began to feel that perhaps it was not the right fit for her, and she took some time off. Having done some modelling and advertising gigs previously, she had a foot in the door of the entertainment world, and soon she was called up to audition for a TV hosting job at Astro. At the same time, she was offered a PR job at a hotel.
Aishah said, "It came to the point where I had to choose between the two and decide which path I would take. I eventually realized that hosting jobs don't come around all that often and I should take this leap now. Halfway through the shooting, I had loads of fun and decided I might as well make this my full-time job. The road wasn't all that smooth initially, however, as while I had the odd hosting job here and there, there were times where I didn't have any work. I often wondered if I should go back to a more stable career in PR. A year later, I got my big break, landing a gig at 8tv Quickie. I was lucky because it was a daily show, so it was more stable, and it put me in the public eye more. I got to meet lots of people as well, leading the way to networking opportunities."
It turns out that hosting was indeed the correct fit for her, and she was right to follow her instincts and believe in her talents, as her career just kept growing. "I went on to do so many amazing things in entertainment. I got to meet so many big names. One of the highlights of my career is getting to meet and interview Will Smith in Hong Kong! When I joined the Ntv7 Breakfast Show, I hit another milestone. This is where I was really involved in the process, I was producing, writing my own scripts, and even editing sometimes. I got the chance to go to the Gaza Strip, which we did a one-hour special on. It was an enlightening experience, starting from the gruelling 24-hour journey just to get there, and see how people lived. It was quite an experience."
On the Airwaves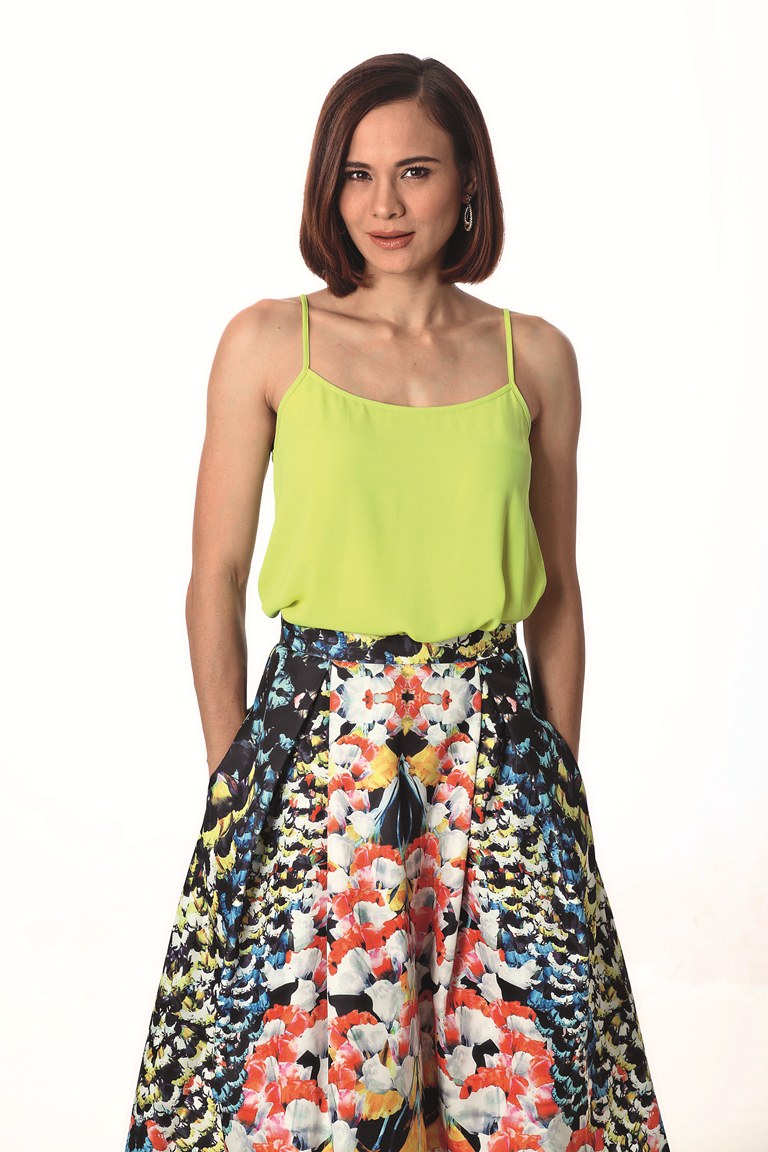 Now that Aishah's on radio, she's facing more challenges and moving towards a different niche in the field. She talks about how both TV and radio are both challenging in their own ways. "Now there is a different exposure than when I did TV, and I have a larger reach. Last time with the other shows, people would tell me, 'Oh Aishah, my mum simply loves you.' It was great, but this time around, I'm reaching people closer to my age. Now I hear things like, 'I listen to you every day and I can totally understand what you said about your husband the other day, mine does the same thing!' Radio is more personal, as we share a lot of our lives. It's kind of like a reality show. I'm really beginning to enjoy it. What's great is that we are so involved in the content creation and creative process."
While it's hard enough on most of us to get our day started around mid-morning, Aishah has to be at the studio by 6am. It's the earliest she has ever had to come to work, and it wasn't easy to adapt at first. "I have to be up at 4am in order to be at the studio by 5.30am. Initially I felt like a zombie, and by mid-afternoon I would struggle to stay awake. Now I can last until night time, but it definitely took some adjustment. The show runs from 6am until 10am, and then we plan for the next day or pre-record bits if we have to. I feel more ownership with this job, and I love being a part of the process. I don't want to be another pretty face that just does what she's told. As my career evolves, I need to be more involved in the production, as the skills I learn now will be helpful later on in my career. You can't be a one-trick pony in this business. You must be able to do many things at the same time, so that you can be behind the camera, producing, directing, writing scripts and so on."
Aishah says that she is blessed to have two partners on air beside her on the MIX Breakfast Show that have more experience in the business, who she can learn from. "Rod has 20 years, while Prem has 10. I have all of eight months! So I'm constantly learning. I've found that with radio you have to rely so much on your voice and descriptions. On TV, you have visuals, but with radio I can take listeners anywhere I want with just what I'm saying and how I'm saying it. I believe radio is a great training ground for TV but they are both different and challenging. The only easy part is I don't have to worry about my appearance!" she says with a goodnatured laugh.
A Well-Rounded Life
Besides working as a radio DJ, Aishah still takes on hosting jobs and the occasional advertisement. Yet she manages to stay a devoted mother to her two daughters, one-year old Aina and five-year-old Soraya, wife to husband Sheikh Abdul Shahnaz, and even takes part in marathons on a regular basis. She also does charity work for Yayasan Anak Warisan Alam (YAWA), a Malaysian non-profit organization established to instill a love of the environment in youths, of which she is on the board of trustees, and founded the Free Tree Society with other like-minded individuals in 2012.
When I asked her how she manages to juggle all of that, she says honestly, "With great difficulty! It's never easy. I'm sure a lot of mothers can relate, but I have a lot of mother's guilt where I always feel like I'm never doing enough. I'm always torn between the need to pursue my dreams, as I feel I must be a positive role model for my girls, but at the same time I don't want it to rob quality time with them. I try to do my best and balance it in the sense that when I know I'm going to be very busy one week, I clear my schedule for the next week to be with them. Or if today my day is full, tomorrow I make sure I'm at home. I try to 'pay back' somehow. I'm also really lucky that my husband is fully supportive of my career and always gives me enough space to do what I need to do."
An advocate of fitness and a healthy lifestyle, Aishah makes sure that she carves out time to focus on her training. She frequently takes part in marathons and runs, both local and abroad. "About three times a week I try to go running. It's important to me because in order for mums to really give back to their family, they must be in a good place. By having this 'me' time, it keeps me sane and healthy to be the best possible version of myself for them. But of course, it's never easy to balance everything. A routine and a schedule is a mum's best friend!"
Aishah's brothers Ashraf and Adam are also successful in the entertainment industry, with Ashraf being a prominent local actor and Adam in the production line. She attributes their success as well as her optimistic outlook on life and confidence in herself to being raised in an encouraging environment. "My mom is a great influence, she brought us up well. She ran a childcare centre, started a NGO, and even pursued her post-graduate diploma when I was 14. All while raising us. Now at 60, she still keeps herself busy. She is my mentor and inspiration, both as a mother and woman."
Aishah's career is happily stable for now, as she is willing to do radio for as long as she is able to. Further down the road, she hopes to be more involved in advocating fitness and is in the process of becoming a trainer in hopes to encourage other mothers to be more healthy and active. A true role model to every woman who wants to 'do it all', Aishah says she keeps herself grounded by staying positive, working hard to achieve her goals, having the confidence to pursue her dreams, and surrounding herself with people she loves.
Read more:
Source: Senses of Malaysia November-December 2015



" ExpatGo welcomes and encourages comments, input, and divergent opinions. However, we kindly request that you use suitable language in your comments, and refrain from any sort of personal attack, hate speech, or disparaging rhetoric. Comments not in line with this are subject to removal from the site. "



Comments