May El-Habachi looks into the incredibly tough life of refugees in Malaysia and discusses ways that expats and locals can help.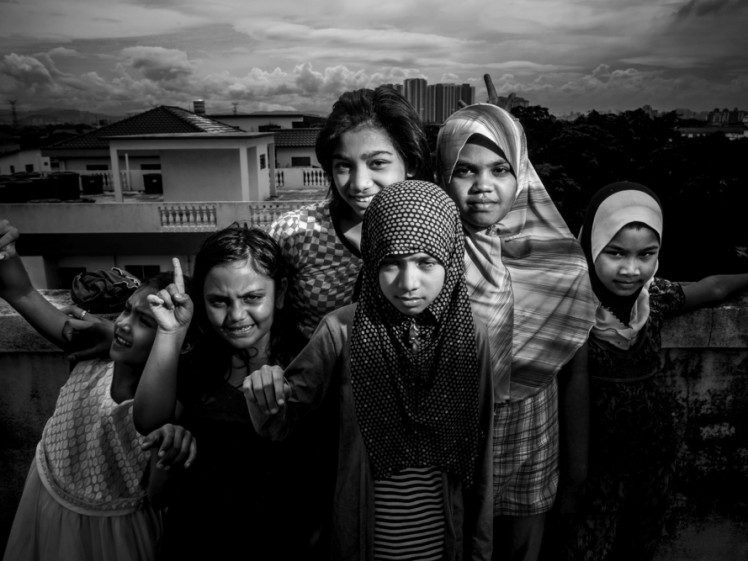 Nadia (real name not given to protect her identity), is a 35-year-old Syrian refugee and a single mother of three children who came to Malaysia in search for a better life. Three years later, she is still struggling to survive.
As a refugee, she is not allowed to work or send her children to school. Sometimes she cannot even pay rent, leaving her and her children vulnerable to life on the streets.
Nadia is one of 158,510 registered refugees in Malaysia. 145,000 are from Myanmar and the remaining 14,120 are from Sri Lanka, Pakistan, Iran, Iraq, Syria, Yemen, and Afghanistan. Since Malaysia is not a signatory to the UN Convention on Refugees, it does not officially recognise refugees. This means that refugees in Malaysia are not allowed to work or send their children to school.
Despite the obstacles, there is reason to be optimistic. According to UNHCR Volunteer Program, there are 400 volunteers that selflessly dedicate their time, resources and expertise to supporting refugees in the more than 70 refugee centers across Malaysia. The desire to make a difference is usually the main motivator for volunteering. Volunteering can also be a good opportunity to apply learned or new skills, and learn about different cultures.
Some popular centers among expats are Alliance for Chin Refugees (ACR), a community based refugee center that supports refugees from the Chin state of Myanmar, and Malaysia Social Research Institute (MSRI), an organization that supports non-Myanmar refugees and asylum seekers.
Experience
Paula Ringrose, a UNHCR Volunteer for ACR Clinic, says that although volunteering as a nurse has always been a dream of hers, she also wanted to maintain her nursing registration in Australia.
She says: "To register with my Nursing and Midwifery Board of Australia, I've have to meet so many clinical hours of nursing. I couldn't go to any clinic…I have to register with UNHCR."
At the end of Ringrose's volunteer experience, the number of hours she has worked at the center will go towards her nursing registration at the board in Australia. She says, "This is great for my CV."
Ringrose volunteers at the clinic between three to six hours a week and her work mainly includes educational awareness such as healthy eating, oral health, and maintaining proper hygiene. She says, "It's not as challenging as I thought it would be, but it's rewarding. You help people who really have nothing."
Cultural awareness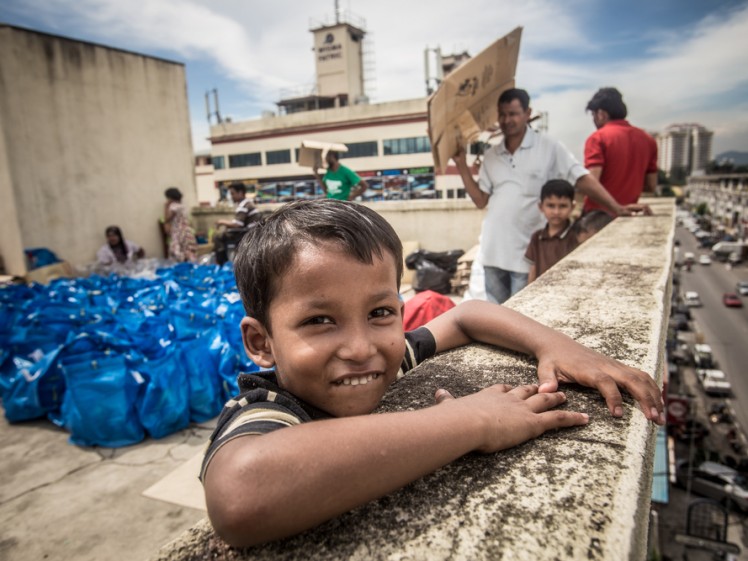 For other expats, volunteering is a gateway to learn about different cultures and communities. MSRI refugees come from 17 countries including Syria, Iraq, Yemen, Sudan, Sri Lanka, Pakistan, Iran, and Afghanistan to name a few.
Katerina Lusk, Volunteer Coordinator at MSRI, says: "You learn about cultures that may have seemed to be very far away that you only knew from television or from media. It's a completely different experience in comparison to personally meeting them, hearing their stories…and just embracing it really."
With refugees coming from so many countries and speaking different languages, it's important for volunteers to be culturally sensitive when working with them.
Lusk says, "Volunteers have to be very flexible and very open minded to be able to respectfully treat everybody."
She goes on to explain that volunteers are usually very positive and appreciate the opportunity of working with refugees. It is an eye opening experience for many expats who choose to venture outside the 'expat bubble.'
Challenges
Like everything else, volunteering comes with its own set of challenges. Some common challenges volunteers experience are language barriers, cultural differences, or simply feeling that they're not doing enough.
This feeling of not doing enough is what prompted Helle Tuxen to start her charity group, Reach-Out You can Make a Difference, which supports refugees, orphanages and Orang Aslis.
"After going to refugee centers and seeing their needs, you very quickly see that your help and your donations alone are not enough. Being in an expat society and being part of an international school, you have a huge network."
– Helle Tuxen, Reach-Out You can Make a Difference
According to Tuxen, people are always eager to help; all you have to do is ask.
Another challenge faced by volunteers is hearing refugees' stories, which can be difficult for volunteers. Tuxen advises, "You really have to be very stable as a person because there are so many stories and so many things that you hear that will just break your heart. You have to be very strong to make a commitment like that because you can't save them all."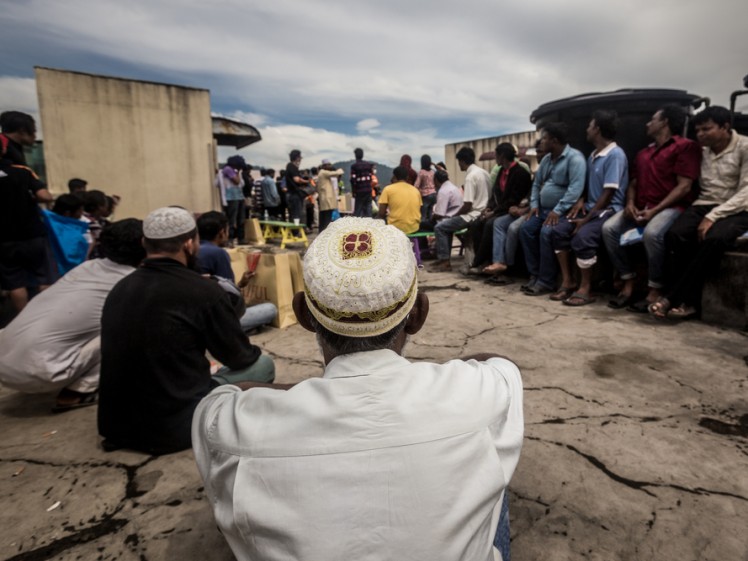 Not being able to 'save them all' is also very frustrating and heartbreaking for Lusk. MSRI has had to suspend registration for refugees in the beginning of 2016 due to lack of funding. She says, "We know there are people out there on the streets, and we can't do anything about it. But we mustn't give up. We have to focus on the happiness we bring to people's lives."
As for Nadia, she is getting by with the help of a volunteer sponsor from the refugee center. Her children are also attending the center's school. "Pray me for me," she says. "Pray that my children and I will have a home soon."
Getting involved
Volunteers are always needed at refugee centers. If you're interested in volunteering, please visit UNHCR Volunteer Program Malaysia or MSRI Volunteers



" ExpatGo welcomes and encourages comments, input, and divergent opinions. However, we kindly request that you use suitable language in your comments, and refrain from any sort of personal attack, hate speech, or disparaging rhetoric. Comments not in line with this are subject to removal from the site. "



Comments